In all higher education institutions nationwide, the Higher Education Commission (HEC) established a policy in 2020 to ensure protection against sexual harassment. According to the HEC policy document, it was formulated in the context of the 'Protection Against Harassment of Women at the Workplace Act' enacted a decade earlier. In addition to students, faculty, and affiliated individuals, residents and visitors in those institutions are also covered by its purview.
This policy instructs higher education institutions to nominate at least two focal persons from the administrative staff to provide immediate assistance in cases of sexual harassment complaints, one of whom must be a woman. Additionally, these institutions should establish a three-member inquiry committee to investigate sexual harassment complaints.
However, many institutions have not yet been able to establish such a policy.
Lecturer Mahwish Qureshi in the NFC Institute at the University of Engineering and Technology says that her case was referred to the University's disciplinary committee due to the absence of an anti-harassment committee. "Although the accused has been dismissed from employment, an anti-harassment committee has not yet been formed at the university."
She says that she did not know much about such matters due to the absence of the Anti-Harassment Act or related information at the University.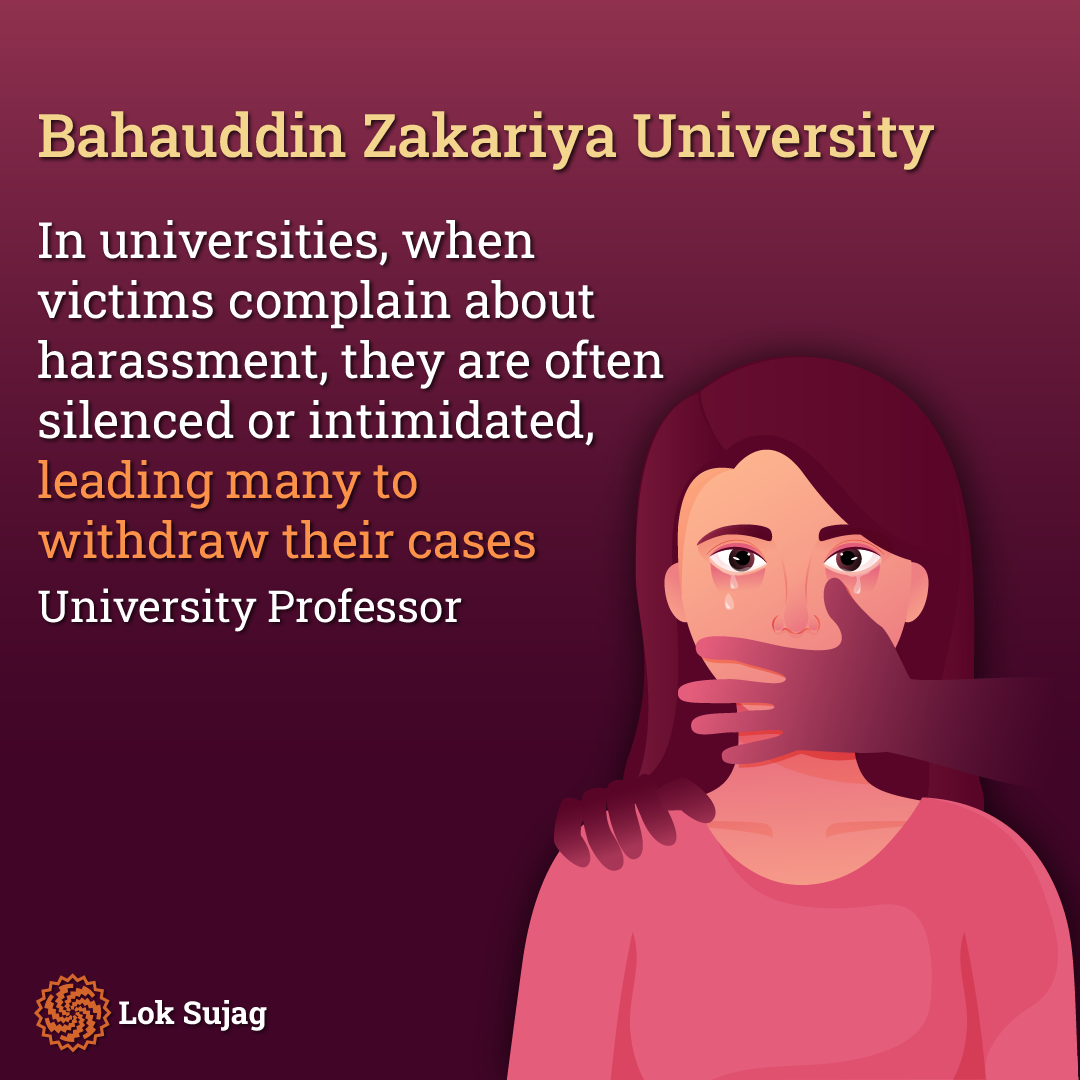 Dr Seema Mahmood, a professor at Baha-ud-Din Zakariya University, believes that female students and professors are both victims of harassment. She says, "In universities, when they complain about harassment, they are silenced or intimidated, after which most affected individuals give up on their cases. Some female students even leave their education incomplete and withdraw from public life.
She says that when she was the head of the Anti-Harassment Cell, an allegation of sexual harassment was made against Assistant Professor Nauman Wasif by a disabled student. Despite opposition, in 2020, she recommended his removal from the syndicate. Subsequently, this case was reported to the FIA, which led to the dismissal of the accused from his position. She believes that the Anti-Harassment Committee or Cell often does not provide the right place for women to be heard.
Assistant Professor Dr Rafida Nawaz of Bahauddin Zakariya University accused Dr Omar Farooq Zain, the Chairperson of her International Relations department, of harassment in 2018. For three years, her case has been pending with the syndicate and the provincial ombudsperson for women. During this time, the accused has been promoted to Dean. She mentioned that a former VC, instead of acting on her complaint, transferred her to the Department of Political Science so that she could work in peace.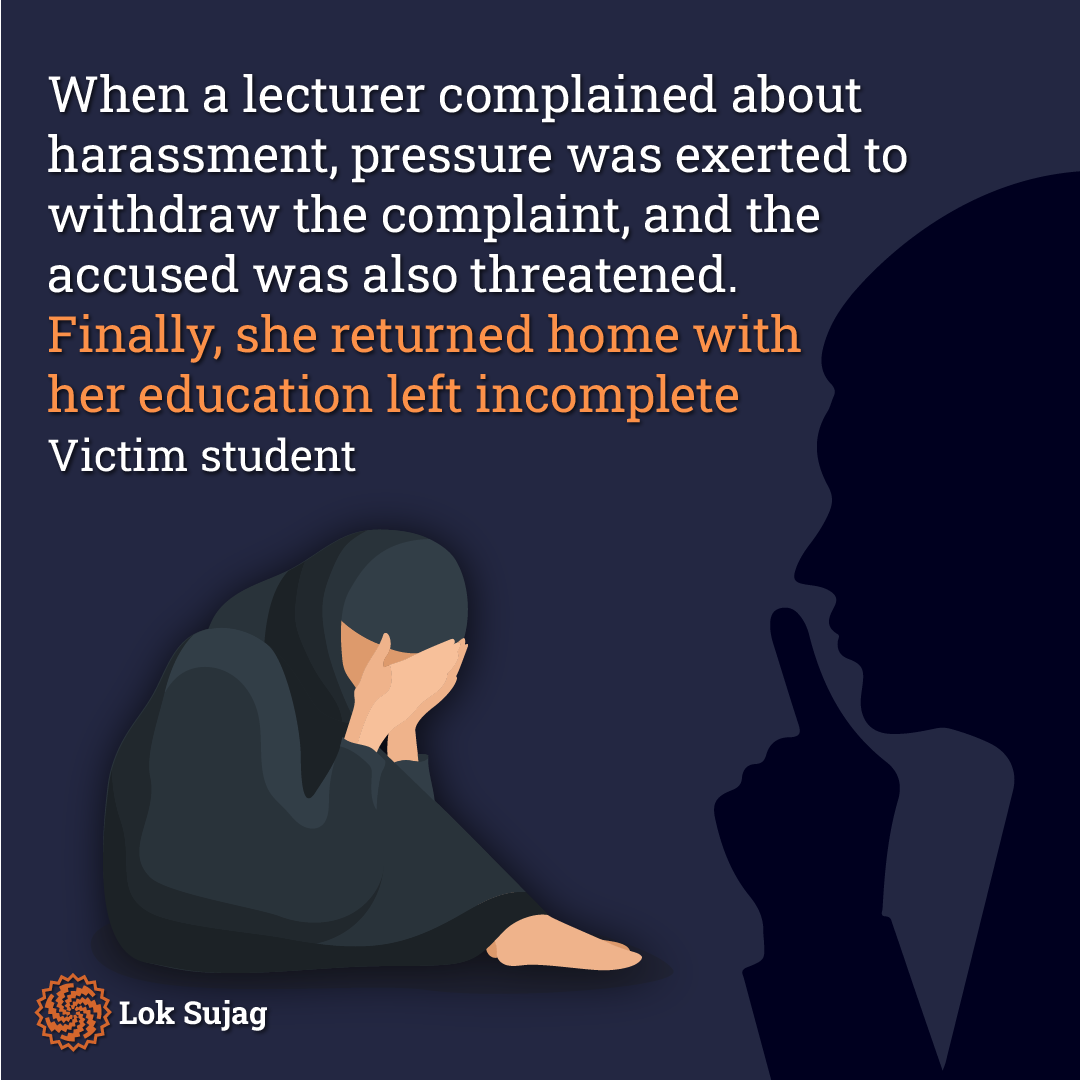 A complaint was received by the University's Anti-Harassment Cell against Assistant Asghar for sending unethical messages and harassing female students. Action was taken against Asghar under the PEEDA Act. However, later, he was transferred to another department.
In 2022, a student, Shakila*, from the Botany Department of Bahauddin Zakariya University, Multan, reported that a lecturer in Microbiology had been sexually harassing her for several months. She stated that he sent her messages through WhatsApp, including messages asking her to come to his house, along with inappropriate messages and videos. According to her, she also provided screenshot evidence of these messages. However, instead of taking any action, the university administration pressured her to withdraw her complaint, and the accused also threatened her. Ultimately, she withdrew her complaint, left her education incomplete and returned home.
A university employee, Wazira Bibi, submitted a request to the Vice-Chancellor, stating that the security officer had been harassing her for quite some time. Her office has also verified this complaint; however, as of now, no action has been taken regarding this matter.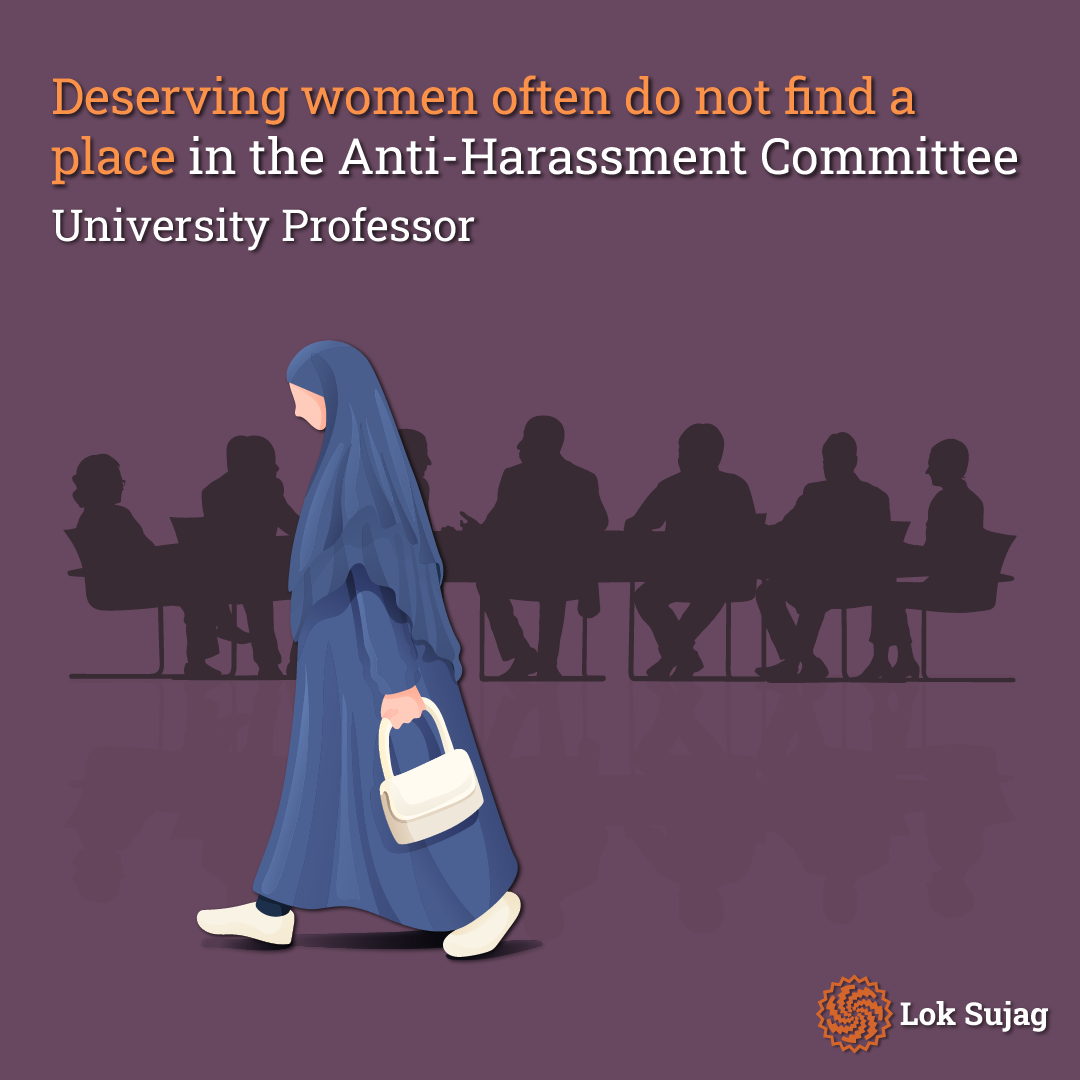 Some time ago, a harassment complaint was filed against Dr. Mumtaz Kalyani, the Chairperson of the Urdu department at Bahauddin Zakariya University. However, he was informed about the allegations but was eventually cleared of the charges. In this case, the University had formed a committee consisting of three professors. This incident occurred when their employment tenure was nearing its end. It was the second case against him.
Bahauddin Zakariya University Urdu department's M.Phil student, Shamim*, says she has suffered mental distress for several months. The department's Chairperson, Dr. Mumtaz Kalyani, summoned her to his office, pressured her to remove her veil, and threatened to fail her if she did not comply after she refused to do so.
"When the result came, I failed. I couldn't get justice anywhere. I have submitted a complaint to the Ombudsman and the governor. I have been expelled from the University and the hostel as well."
Also Read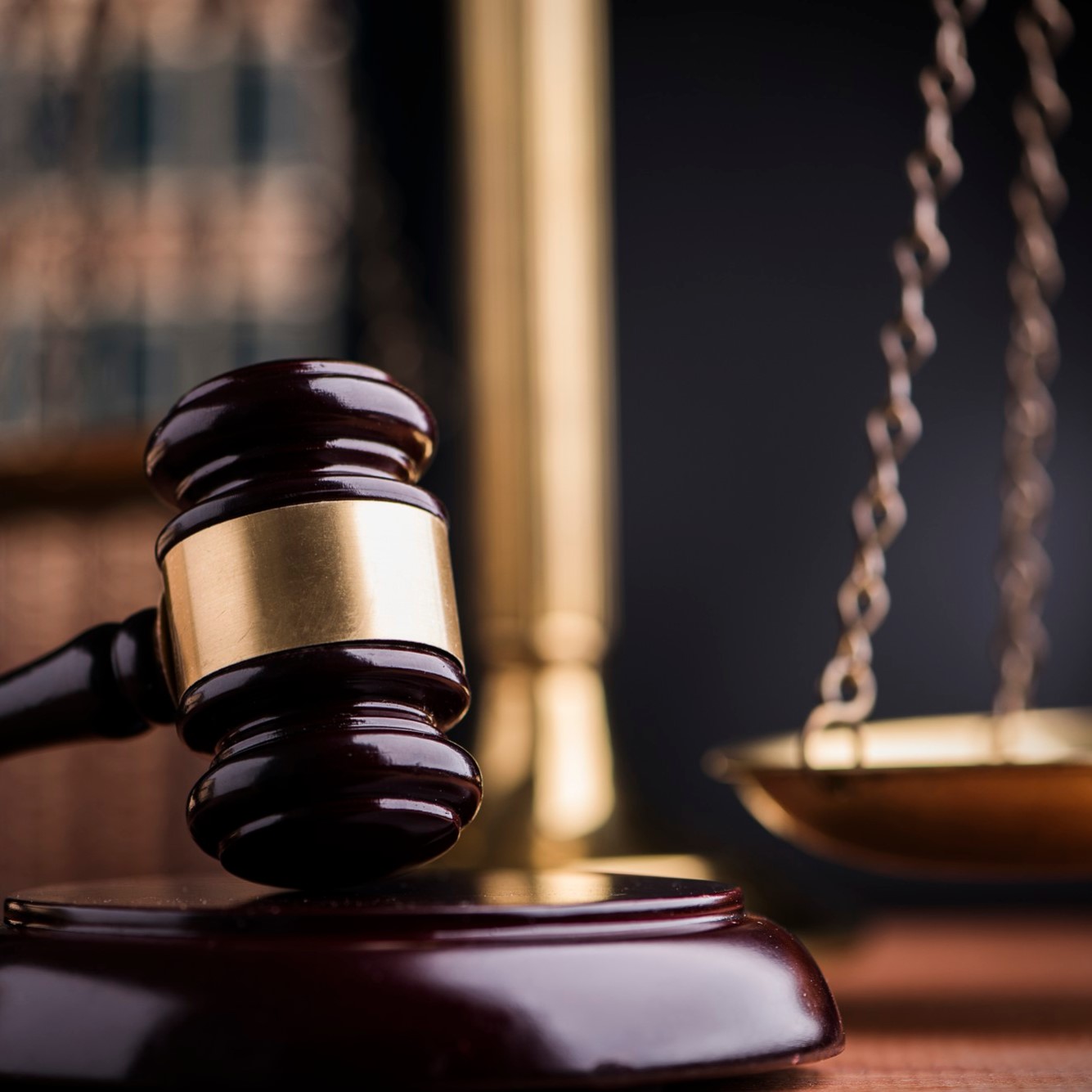 Alarming rise in cases of sexual assault in Narowal: Challenges to justice and accountability
Dr Abid Kharral, the Chairperson of the Anti-Harassment Cell at Bahauddin Zakariya University Multan, says that he was appointed to this position only two months ago, and the University has received reports of only two cases of harassment, one of which was against Dr Mumtaz Khalyani, which was dismissed, while the other is from the Department of Agriculture Culture.
According to Bahauddin Zakariya University sources, the Anti-Harassment Cell at the University is currently composed of two members, Dr Labar and Dr Ghazala Yasmeen, who have been appointed for several months, while the University's registrar is also Secretary of the committee. Last year, a fourth member, Dr Roma, was added to the cell.
Bahauddin Zakariya University Multan's Professor, Dr Seema Mahmood, states that in 2013, she was appointed as the Director of her department. According to her, during her tenure, Professor Aleem Khan, a candidate for this position, attempted physical assault on her in front of other colleagues and made serious threats. In response to this, she filed a written complaint with the Federal Ombudsman in 2015 when no concrete action was taken. The Ombudsman instructed the University to act against the accused, but this directive was ignored, and the accused was eventually appointed as the Director of the department. Subsequently, the leadership of the Anti-Harassment Cell was also transferred from her to the accused.
According to the FIA Cyber Crime Wing Multan Region, so far, she has received only two complaints, both of which were from Bahauddin Zakariya University. One of these complaints, dated 2019, involved Assistant Professor Nauman Wasif, and the other, in 2022, implicated a clerk from the Psychology Department and a student from the Biology Department. All three were accused of harassing and blackmailing female students, and strict legal action was taken against them.
*Names have been changed to protect privacy.