Sajida Khan resides in Khwaja Abad Sharif, a village located 20 kilometres (km) away from Mianwali. She is a student of FSc Pre-Medical at Superior College in the city and now aims to pursue admission in BS Biotechnology.
However, Sajida's challenge lies in the fact that the Department of Biotechnology at the University of Mianwali has been closed down this year. Her parents are not allowing her to attend any university outside the city.
She explains that her father is engaged in farming, and his total land area is 10 acres. Due to limited income, he finds it impossible to afford hostel expenses, and in this region, many people do not consider sending their daughters out of town favourable.
This issue is not only specific to Sajida; due to the closure of several departments in the University, hundreds of children, especially girls, are experiencing profound discouragement.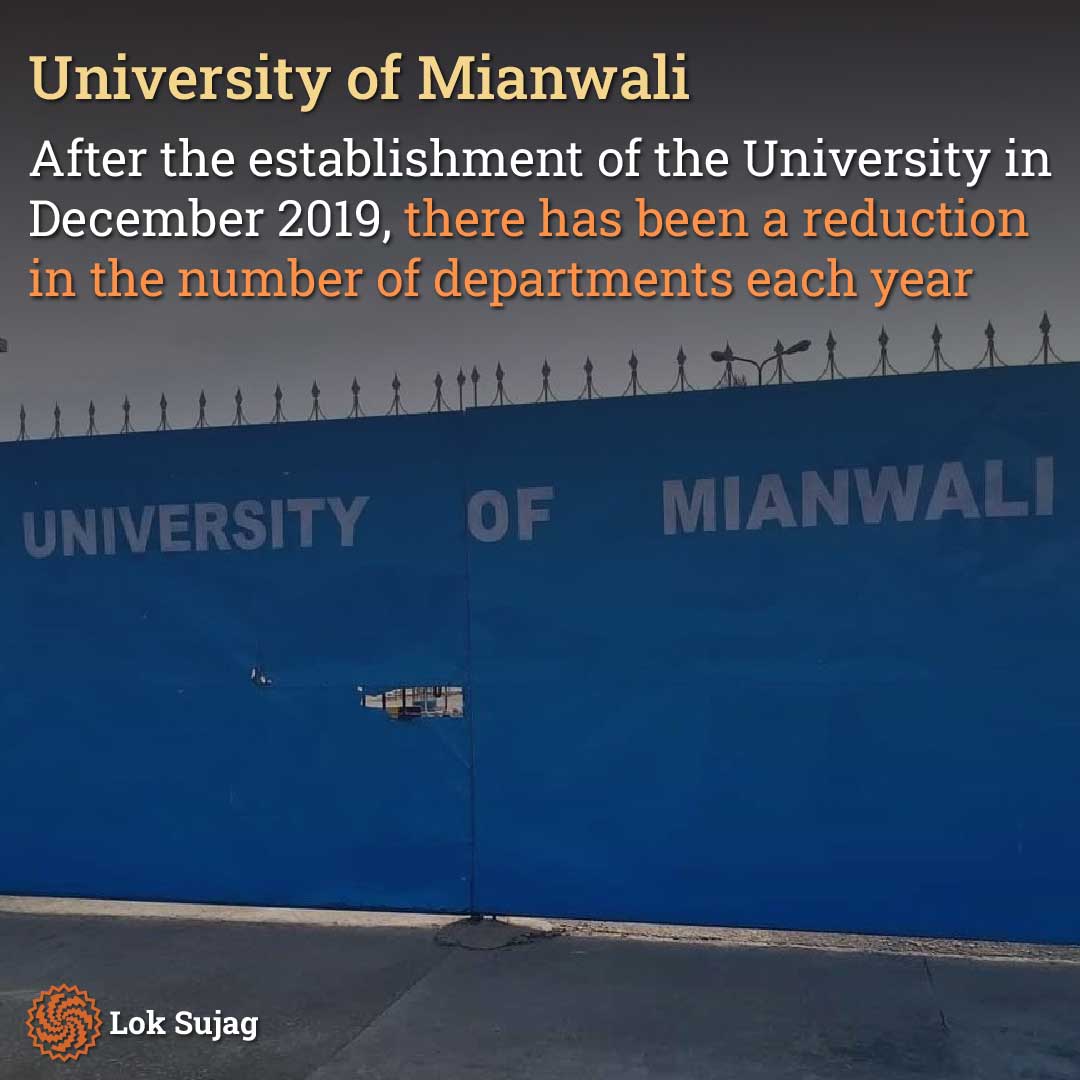 Muhammad Rizwan resides in the Vandhi Araian Waali neighbourhood of the city. After completing his FA from a government college, he wanted to pursue a Bachelor's in Political Science (BS). However, the admission notice issued on August 15, 2023, did not initiate admissions for Political Science as stated.
Muhammad Rizwan is deeply distressed by this situation. He points out that although admissions were available for the Political Science department last year, the same opportunity was not offered this year.
He states that his father works as a labourer and that he is the eldest among six siblings. He went to various government institutions until the twelfth grade. The University is near his home, but his desired department has been closed. He says he cannot go out of town due to weak economic conditions, and perhaps continuing education will no longer be possible.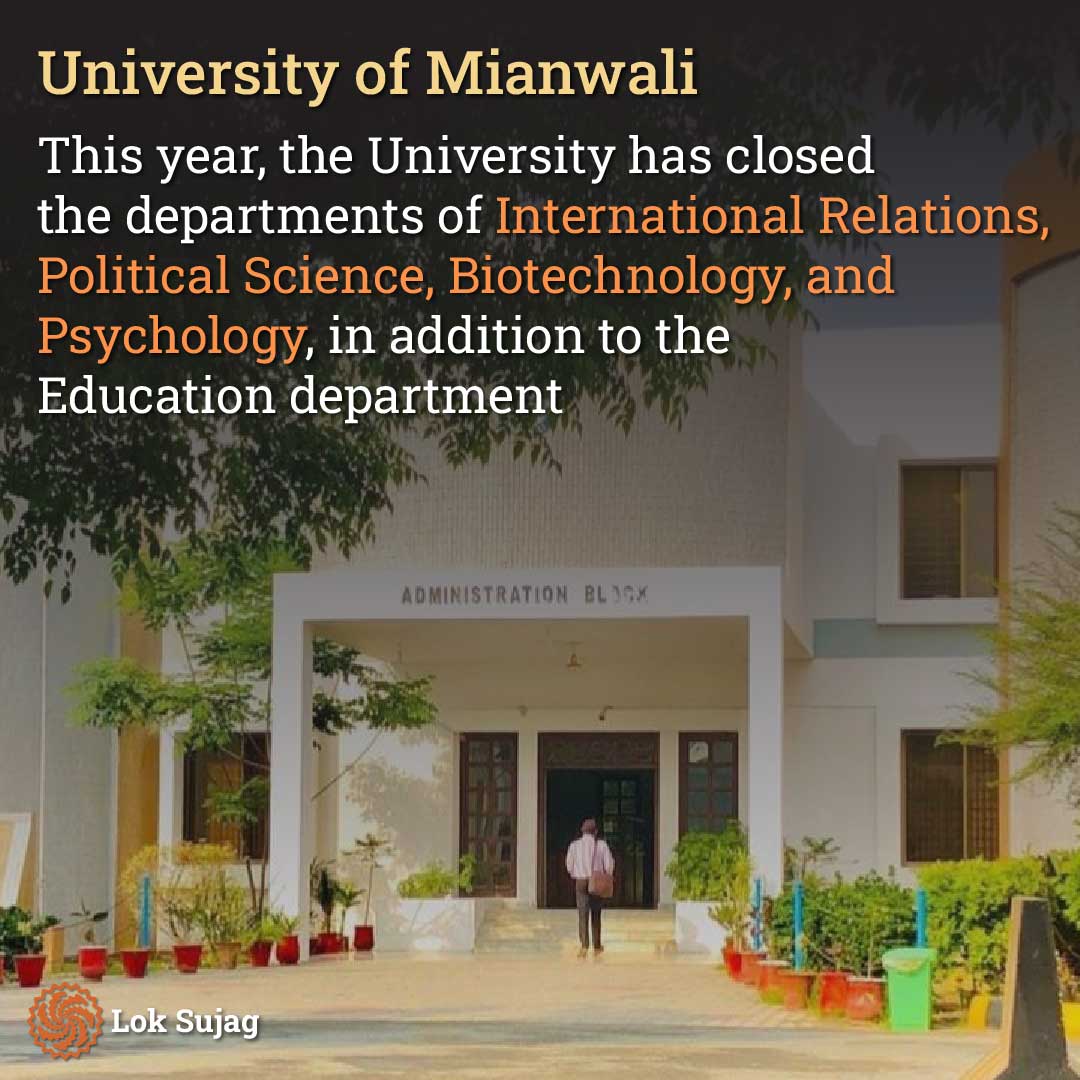 In 2012, the University of Sargodha sub-campus was built in the MA block of Government Graduate College Mianwali. The campus was later shifted to an 80 kanal site adjacent to the college. The same sub-campus was converted into a university when the University of Mianwali was established in 2019.
More than 25 departments were functioning in the Mianwali sub-campus of the University of Sargodha, and MPhil classes were also being conducted.
However, after the establishment of the University of Mianwali in December 2019, there has been a reduction in the number of departments each year. In the current year, admissions have only been initiated in 14 departments within the University.
This year, apart from the Education department, the International Relations, Political Science, Biotechnology, and Psychology departments have been closed. Admissions had been granted in these departments in the previous year.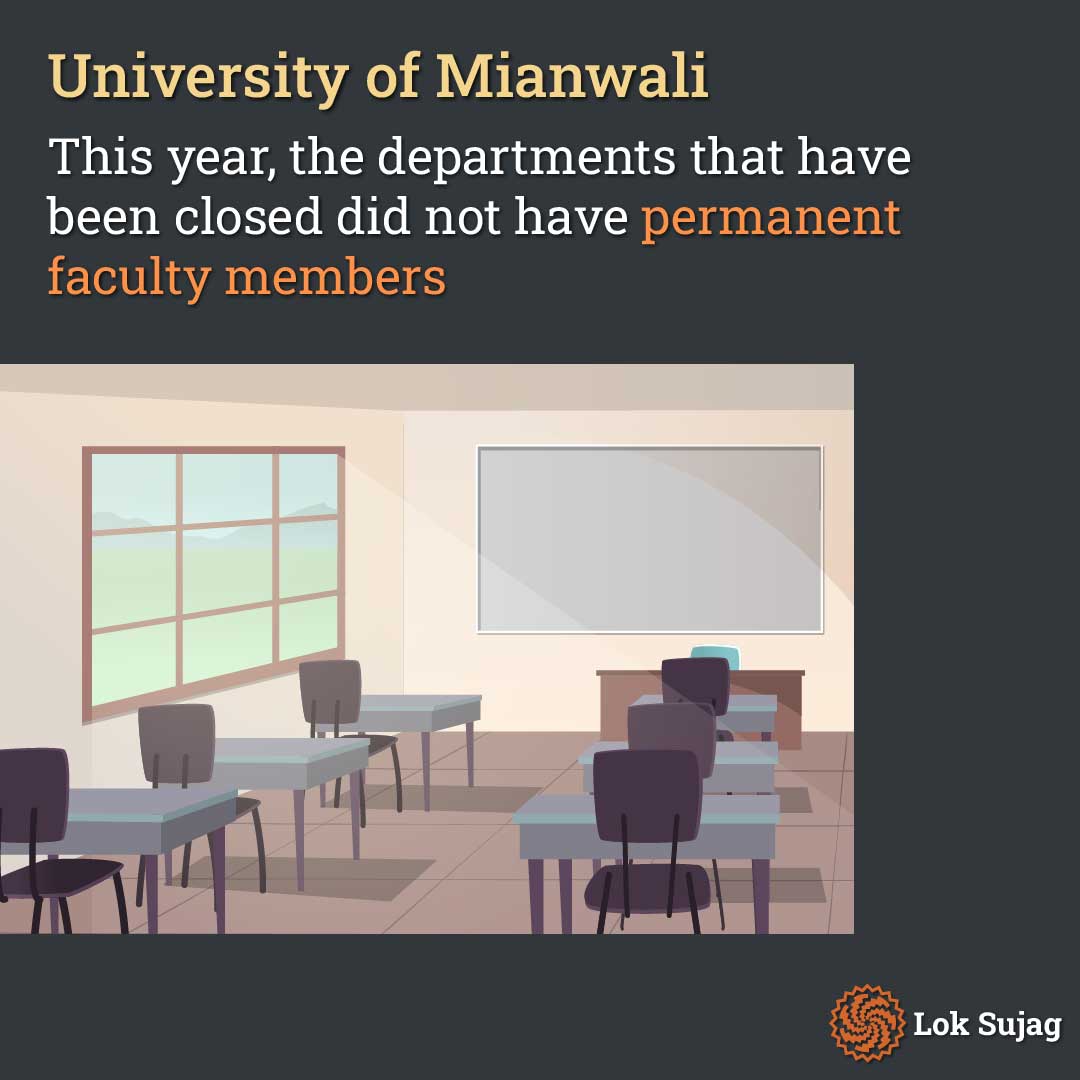 Last year, admission notices were issued for entry into eight departments of the Faculty of Sciences and six departments of the Faculty of Social Sciences and Humanities at the University. Currently, only BS classes are being conducted; no MPhil or PhD classes are being held.
Robina Shaheen is teaching at a private school in Mianwali city. She completed her MA in Education from the Mianwali sub-campus in 2019. She now wishes to pursue an MPhil but says that she waited for four years, but MPhil admissions have been halted at the University.
When the University of Mianwali was established, all professors of the Sargodha University's various campuses were deputed as part of the new University. However, three years later, all these individuals returned to Sargodha, and Mianwali University began hiring its own faculty members.
The Registrar of Mianwali University, Dr Abdul Majid Rana, explains that up until now, the departments of Education, International Relations, Political Science, Biotechnology, and Psychology were being operated through visiting faculty. Last year, after receiving accreditation from the Higher Education Commission, these departments were closed down because they lacked permanent faculty members.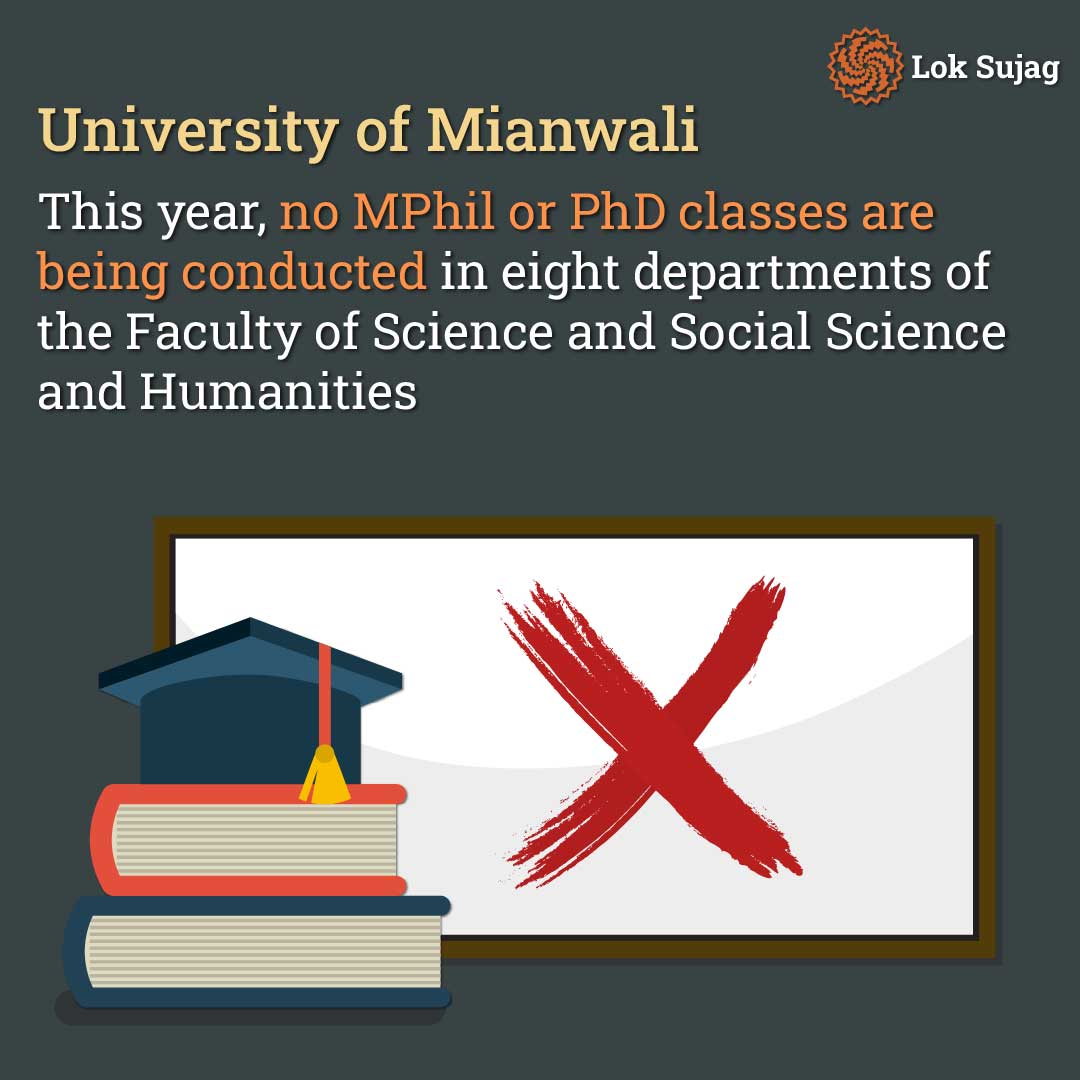 He says that admissions have temporarily been halted in five departments. "Such a restriction did not exist before accreditation, but the current situation is different, and adherence to guidelines is now mandatory."
Professor Sarwar Khan Niazi, an education expert, was a professor of English at Government Graduate College Mianwali. He says there was hope that after the establishment of the University, more departments would open here, and besides MPhil, PhD programmes would also begin. However, the present situation is highly distressing.
He says that a significant portion of the population in the district of Mianwali is economically disadvantaged. "People cannot afford to send their sons and daughters to other cities for education due to the difficulty in managing expenses."
Dr Islamullah Khan, the Vice-Chancellor of the University of Mianwali, says that when he took charge, the University had around 1,800 students, which has now grown to 4,000 within two years.
Also read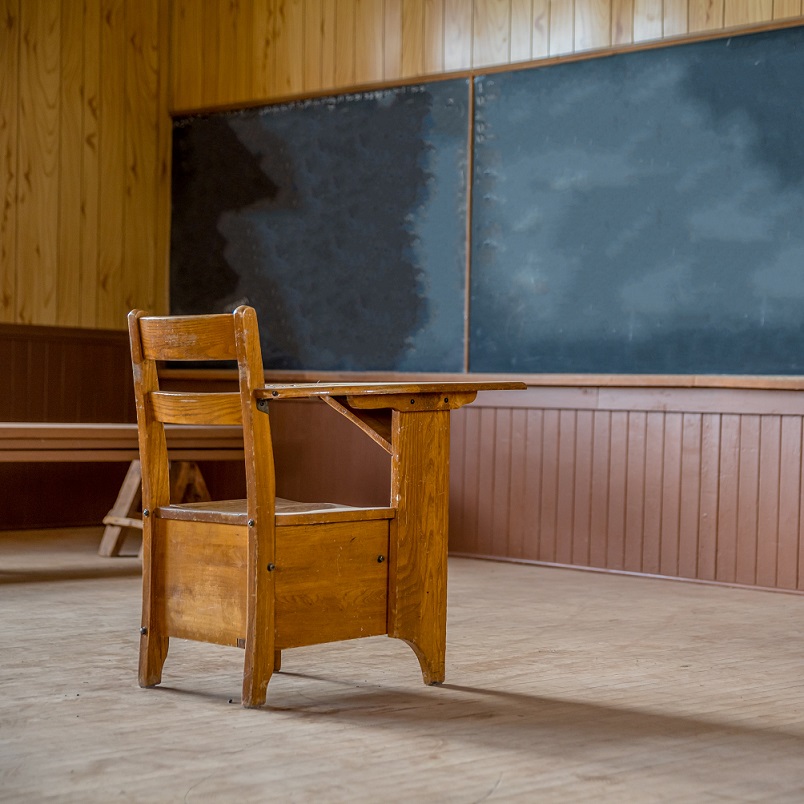 Lost Hopes: Colleges in Mianwali struggle with critical faculty shortages, impacting students' futures
"Initially, the University had only one laboratory, but now there are eight laboratories. The journey of a university's progress spans over the years. In a short period, the Higher Education Commission (HEC) has accredited 80 per cent of the departments at the University of Mianwali."
The University's registrar states that after the departure of 20 professors from Sargodha University, the University of Mianwali initiated its hiring process. Currently, fourteen permanent assistant professors have been appointed, in addition to the Vice-Chancellor and the Registrar.
He says that more than 70 visiting faculty members are currently working at the University. There was some delay due to hiring restrictions. However, more permanent faculty will soon be appointed, and MPhil classes will commence.