Several labour leaders and a few labour rights organisations are set to move the Sindh High Court (SHC) to seek an inquiry into why Karachi's 23 textile and garment factories cut salaries and retrenched employees during Covid-19 last year. These companies, they say, earned as much as 9 billion rupees in profit during that period.
The proposed petition also wants SHC to declare 23 foreign companies that purchase goods from these Pakistani factories as accomplices in these pay-cuts and retrenchments. They should be made to pay compensation to the affected workers, it states.
The petition is based on a report released in July this year by Asia Floor Wage Alliance (AFWA), a labour-led global platform that includes the associations of garment workers from such countries as India, Pakistan, Sri Lanka, Bangladesh, Cambodia and Indonesia. The report, in turn, is derived from the findings of a survey conducted in 50 factories of Lahore, Faisalabad and Karachi which employ around 244,000 workers.
The report states that the government of Pakistan clamped a complete lockdown between March and May last year on industrial, commercial and business activities to curb the spread of Covid-19 pandemic. During these three months, no worker was paid in any of the factories surveyed, it reveals.
But soon after the ban on business activities was lifted, the pace of work in these factories was accelerated as compared to the pre-Covid routine. Consequently, their workers were forced to do overtime – but, that too, without any additional payment.
Similarly, according to the report, 86 per cent of workers employed in these factories -- which produce textiles for many international companies -- lost their jobs temporarily. And 14 per cent of them became jobless permanently, it says.
Though the government has not released any textile industry-specific data, a report released by the Central Bureau of Statistics in December 2020 does state that the lockdown rendered 20 million people jobless in March and April of 2020. Of them, three million could not regain their jobs till October last year despite the resumption of economic activities in the country.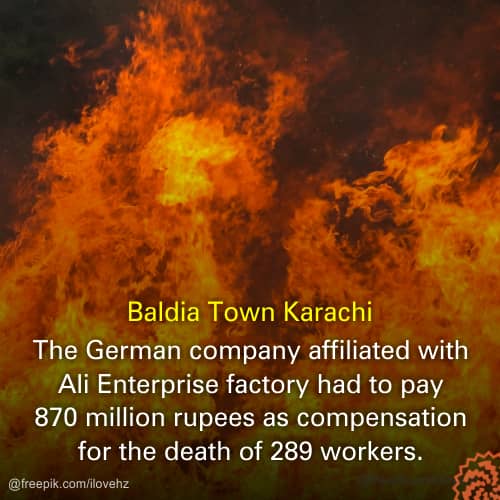 Though the government has not released any textile industry-specific data, a report released by the Central Bureau of Statistics in December 2020 does state that the lockdown rendered 20 million people jobless in March and April of 2020. Of them, three million could not regain their jobs till October last year despite the resumption of economic activities in the country.
Industry owners, on the other hand, defend pay cuts and layoffs by claiming that their foreign buyers had cancelled their manufacturing orders last year due to the global economic crisis created by Covid-19. But the AFWA report refutes this claim. It says that industrial production in Pakistan's textile sector dropped by only two per cent in 2020 as compared to 2019 but the wages of workers dropped by 29 per cent in the same period.
Nasir Mansoor, a prominent member of the group that has drafted the petition, says foreign firms buying textile products from Pakistani factories have absolved themselves of the responsibility for such injustices by saying that their relationship with their Pakistani counterparts is purely commercial.
"They say they have nothing to do with how these factories are run," he says.
But, according to him, most of these factories produce goods solely for those foreign firms. "In other words, all their workers indirectly work for their foreign partners," he says.
In addition, he says, those companies are so deeply involved in the affairs of Pakistani factories working with them that they even get to decide the quality of the machinery they install and the skill level of the workers they employ. "They, therefore, should also be held responsible for poor working conditions in these factories," says Mansoor who is also the secretary general of the National Trade Union Federation, an organization comprising dozens of trade unions from across Pakistan.
He, however, believes that the main hurdle in this regard is the failure of Pakistani government to enact clear laws to fix responsibility for the exploitation of workers. The petition, therefore, also seeks a solution to fill this legal gap.
Can courts guard public interest?
The petition will be filed jointly by the Human Rights Commission of Pakistan (HRCP), the Pakistan Institute of Labour Education and Research (PILER), an organization set up in 1982 to raise awareness about workers' rights, and Abida Ali, a labour leader from Karachi who also represents AFWA in Pakistan – among some others.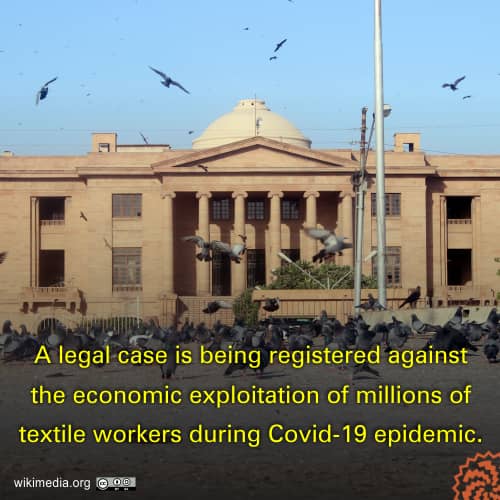 The inferno that broke out in that factory on September 11th, 2012 left at least 289 of its 500 workers dead. Another 100 of them also sustained injuries. They could not escape the fire because their employers had closed all the general and emergency exits of the factory.
But, despite such glaring proofs of the violation of safety rules, the factory owners went scot-free in the court mainly because of the revelations made in an official investigative report released on February 7th, 2015. It stated that the fire was not an accident. It was instead set by the activists of Muttahida Qaumi Movement (MQM), a strong political force in Karachi, who wanted to teach a lesson to the factory owners for not paying them extortion money.
In accordance with the findings of this report, an anti-terrorism court in Karachi convicted two MQM workers and awarded them death sentence on September 22nd, 2020.
Some of these individuals and organizations have already knocked at the doors of courts on many other issues of public interest. PILER, for instance, has filed lawsuits about the death of babies in Thar desert and heatwave-related deaths in Karachi. It has also filed cases in local and foreign courts, jointly with the Pakistan Fisher Folk Forum, Mansoor and some others, over a blaze at Ali Enterprise, a factory in Karachi's Baldia Town area.
Meanwhile, in March 2015, Mansoor and the families of the deceased workers of Ali Enterprise filed a petition before a court in Dortmund city of Germany against a German company called Kick. This company used to get its goods manufactured by Ali Enterprise.
The heirs of the victims of factory fire requested the German court to hold Kick responsible for the exploitation of workers, for the maltreatment they faced and for the fact that they were forced to work in a locked building. They also sought an apology and recompense from Kick.
In this case too, the court did not hold Kick accountable for the poor working conditions at the factory. This was despite the fact that the petitioners had proved that, instead of employing its workers on a regular basis, Ali Enterprise had engaged them on contracts (in order to evade expenses on their medical treatment and overtime and to deny them the payment of such benefits as provident fund). They also proved that Ali Enterprise paid its workers a maximum of 10,000 rupees as monthly salary, in sheer violation of the minimum wage law, and they were never given any annual leave.
This case, in any case, resulted in Kick agreeing to pay about 870 million rupees as compensation to the families of the workers. This payment, thus, became the first incident of its kind in which a foreign company has compensated the heirs of workers killed in a Pakistani factory.
Still a long way to go
Sara Malkani, a Karachi-based lawyer, says judicial decisions in labour-related cases depend upon who the adjudicators are. Yet, she says, even when an upright judge rules in favour of workers, the administrative agencies tasked with its implementation pay no heed to it. "A good decision, therefore, can only suggest a good solution to a problem whereas its implementation requires a determined and vibrant organization," she says.
Judgments in some recently-decided public interest cases support her assertion.
The provincial government of Sindh, for instance, constituted a commission in 2014 on the death of babies in Thar in compliance with a Sindh High Court order. Though the commission submitted its report in 2016, no practical step seems to have been taken to address the problem.
Similarly, on October 15th this year, the Supreme Court of Pakistan upheld a Sindh government notification that had fixed the minimum monthly wage in the province at 25,000 rupees. In practice, the minimum wage rule is followed only by a few business houses or government departments. Most factories and businesses avoid it by engaging their workforce on contracts.
Barrister Salahuddin Ahmed, a Supreme Court lawyer who is also the president of Sindh High Court Bar Association, agrees that decisions favouring workers are rarely implemented. "The real trial of a lawyer starts after a judge has ruled in his favour" because now he has to work hard to have the judgment implemented.
Also read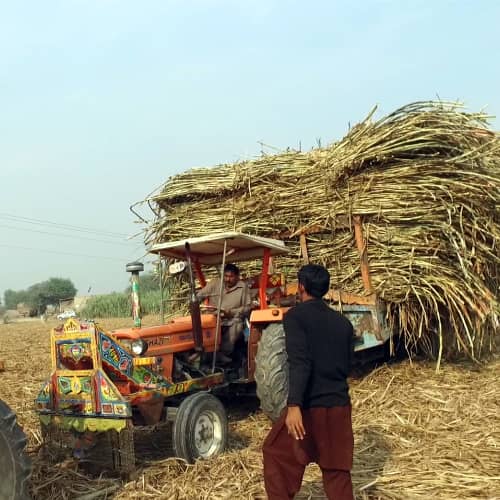 Growers await payment six months after selling their sugarcane crop to Pasrur Sugar Mill
He has a similar opinion about the petition being filed about the wages "stolen" during Covid-19. Its petitioners and their lawyers will be required to wage not just a legal battle inside courtrooms but they will also have to launch an organized protest outside the courts, he says.
Ahmed points out that foreign companies may take the plea in this petition that they do not fall within the purview of Pakistani courts. Because of this lack of jurisdiction, he says, administrative agencies will not be able to punish them even if the court gives a decision that is favourable to workers. "[On the other hand], if the court rejects the petition, this will legitimize anti-worker practices of these foreign companies," he says.
Mansoor is aware of all these consequences but, as he points out, the petitioners have no other option but to continue moving courts simply because an organised labour movement in Pakistan does not exist. Referring to a recent factory fire on a main road in Lahore, he says: "Neither news media reported the incident nor any progressive analysts and left-wing politicians bothered to issue any statement over it."
An even more important point here is that no labour organisation in Lahore held even a symbolic protest demonstration against the incident. Had hundreds of factory workers taken to the streets against inadequate safety measures in their workplaces, media houses and politicians would not have been in a position to ignore it. But in the absence of such activism, Mansoor says, "we have no option but to seek help from courts."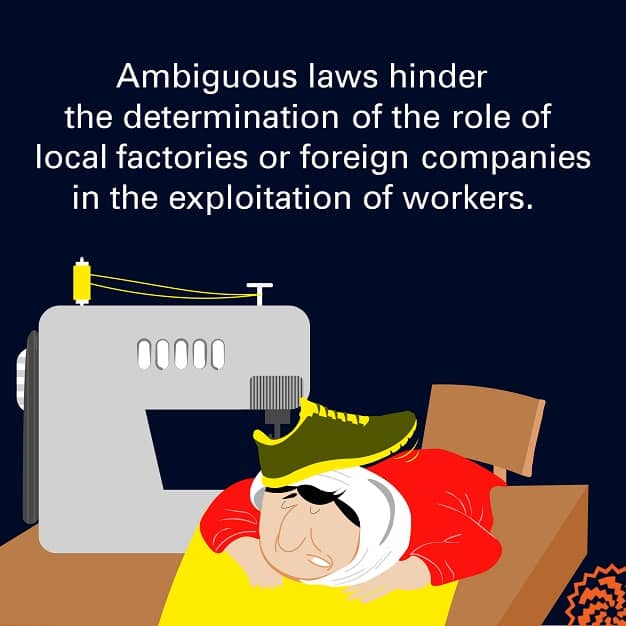 So far as the proposed petition over the exploitation of workers during Covid-19 is concerned, he says, it is not just aimed at getting a favourable decision from courts but it is also a means to place the demands of workers in front of people.
Citing the example of Ali Enterprise case, he says: "When we went to Germany with the families of the deceased workers and adopted a legal course of action, we were aware of the fact that we would not be able to win the case. So, we also made efforts to get our message across to every progressive researcher, journalist and politician."
That effort seems to have borne fruit. A draft law has recently been tabled in the German parliament which states that if a German company faces the charge of exploiting workers abroad, state institutions will investigate it. The draft law also includes provisions for rigorous punishments for such companies.