Lahore has a blast proof building.
Located on the right side of east end of The Mall's in Qurban Lines area, this building has a main hall that includes a huge wall on which 200 television screens—each with 55 inch diagonal length—are displaying live images and videos from multiple locations of Lahore.
These pictures and videos are taken from several thousand cameras installed in the city which work under the supervision of the Punjab Safe City Authority.
This impenetrable building is used as the headquarters of the same authority.
The authority was set up by the previous provincial government initially under the Punjab Safe City Ordinance 2015 which was replaced in 2016 by a law passed by the Punjab Assembly. The main purpose of setting it up has been to create a system—in Punjab in general and Lahore in particular—to prevent crime.
To achieve this objective, 8,000 close circuit television cameras have been installed across the city at a cost of 810 million rupees. Their installation was completed in 2018.
This is how Muhammad Adnan, a police officer stationed at the Punjab Safe City Authority's headquarters, explains their function: "Police investigators use the information obtained with the help of these cameras and the various types of technology attached to them to crack down on criminals". According to him, "All this information is also available to the intelligence personnel who use it to prevent terrorism and incidents against national security".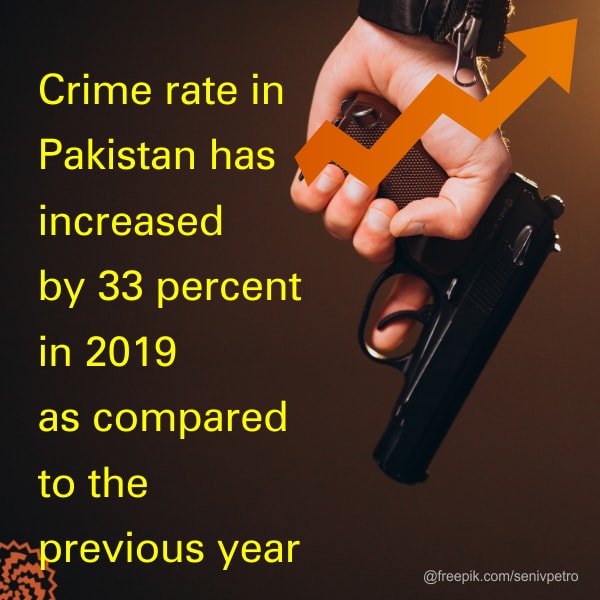 The authority's office has been fortified extraordinarily to protect the highly sensitive information being collected here from all types of criminal activity and terrorism.
These arrangements have not, however, prevented the authority from falling prey to bureaucratic turf wars.
An 'effort' in this regard was made through an official 'summary' which the Punjab Home Department submitted to Punjab Chief Minister Usman Bazdar in April 2019. It requested him to transfer the control of the Punjab Safe City Authority from the provincial police to the Home Department. The Chief Minister rejected the summary.
According to an official working at the authority, the failure of this effort is having a direct impact on the performance of the authority. Consequently, it has been facing many difficulties and obstacles in receiving financial resources from the provincial government.
Without wanting to be quoted by name, the official says Chief Minister Buzdar had allocated a special grant of billions of rupees for the Punjab Safe City Authority but it has not yet received the amount. Similarly, he says, the Chinese company Huawei, which has installed and also repairs security cameras in Lahore, is also being paid in installments though 266 million rupees had been approved for it last year to pay all its dues in one go. "Huawei often stops working due to the delays in the payment", he says.
Talking about this turf war, Kamran Khan, the director general of the Punjab Safe City Authority, says: "the authority is a new body. It is, therefore, not surprising that it is facing problems in how it should be run and by whom". He, however, acknowledges that "it has been facing resistance from several departments in the exchange of information and resources since its very beginning. This has caused considerable problems for it".
One of these problems is being encountered in e-challans.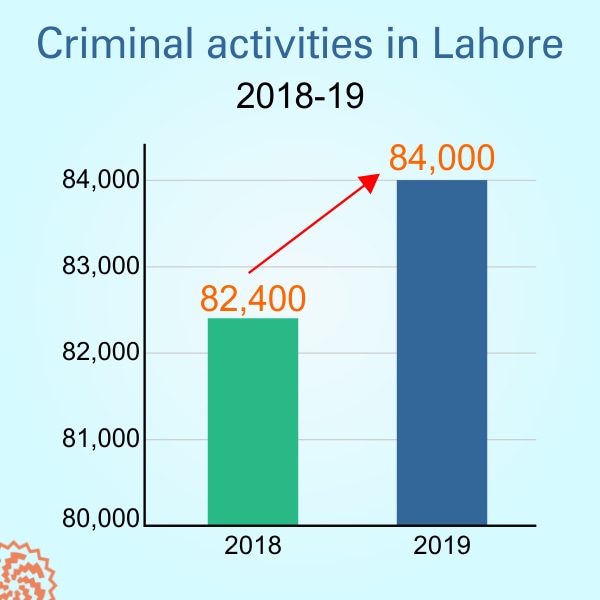 Under the system installed by the authority, traffic violations are detected with the help of cameras mounted on roads and traffic signals across Lahore and challans are sent to the homes of owners of the vehicles involved. But several car and rickshaw drivers in the city allege that they are not receiving the challans at home. They also have no idea when, where and under what rules they were challaned.
Similarly, Huawei's reluctance to repair the faulty cameras immediately has generated some reports which claim that about half of these cameras have been shut down. For instance, the Center for Strategic Studies, an American think tank, says "more than half of Huawei's installed cameras are faulty or not working at all".
Kamran Khan does not agree that about 4,000 safe city cameras are not working in Lahore. "All the news reports about these cameras being non-functional are baseless", he says but acknowledges that at present there are about 1500 cameras that are not working due to various technical glitches.
How safe is Lahore?
He also says it is not necessary for all the cameras to work properly at the same time to prevent crime because, according to him, "the authority cannot monitor more than 60-70 cameras at a time even when it has several thousand of them operating across the city". Based on the information obtained from these monitored cameras, he says, "A strategy for crime prevention is formulated on a daily basis".
Also Read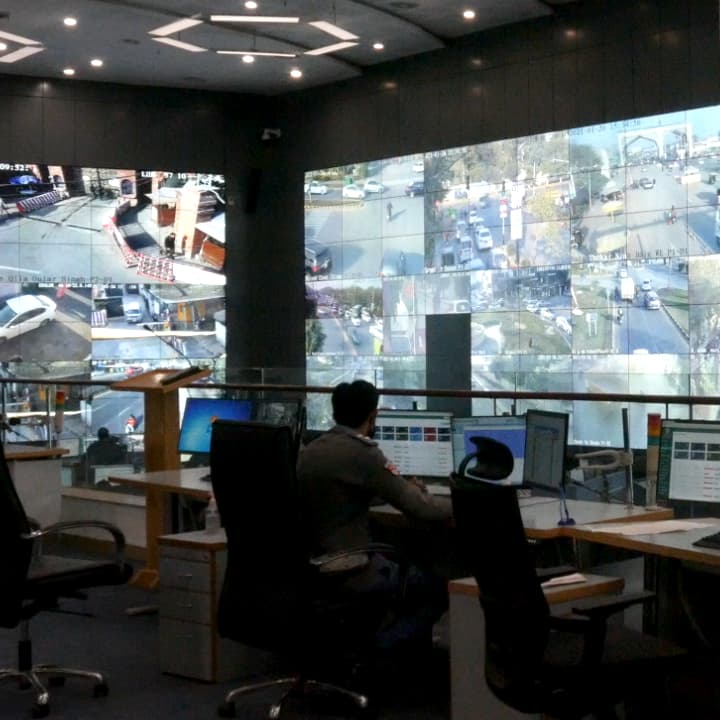 Life under Big Brother's watch: How safe is the citizen's personal data collected by Punjab Safe City Authority
Khan claims this strategy is proving fruitful because according to him, there has been a significant reduction in crime in Lahore after the establishment of the authority. Consequently, he says, "the foreign cricket teams have been so satisfied with the security in Pakistan in general and Lahore in particular that several of them have visited the city over the last two years".
The government's own statistics, though, show that crime rate in Lahore is rising instead of falling. According to the Capital City Police, Lahore, the number of criminal incidents in the city in 2018 was around 82,400 but it increased to 84,000 in 2019.
A 2019 report by the Center for Strategic Studies also seems to support these figures. It states that Huawei, which is responsible for the installation and repair of security cameras, claims in its promotional material that its technology has reduced crime in countries where it is operating but this claim, is exaggerated. Citing the example of Pakistan, the report says that the country has seen an increase in thefts, kidnappings and murders despite "increased surveillance by close circuit cameras compared to previous years". Citing the National Police Bureau's statistics, it adds that "Pakistan's total crime in 2019 increased by 33 per cent compared to the previous years".
This report was first published by Lok Sujag on 24 Feb 2021, on its old website.