"I don't know how and why I am still alive. The train accident took away my parents and sisters and the desire to live."
This is what 19-year-old Muhammad Yasin of Wazirabad near Gujranwala says, whose family met with an accident on GT Road in the Raahwali area two years ago. In this accident, his parents, two sisters, and four others lost their lives. After being injured in the accident, Muhammad Yasin remained hospitalised for 22 days.
Muhammad Yasin is the sole survivor of the unfortunate family. Despite two years passing since the tragedy, he has not been able to recover from the shock.
Muhammad Yasin explains that his father was employed in Dubai, and he had returned home on vacation. During this time, a friend invited him, along with the family, for dinner at the City Housing Society of Gujranwala.
"We were all prepared and got into the car that day. My father was driving the car, I was sitting in the front seat, and my mother and both sisters were in the back seat. When we reached Raahwali, my father suddenly saw a railway track on the road and applied the brakes. A truck was coming behind us, which collided with our car with great force, and it turned over."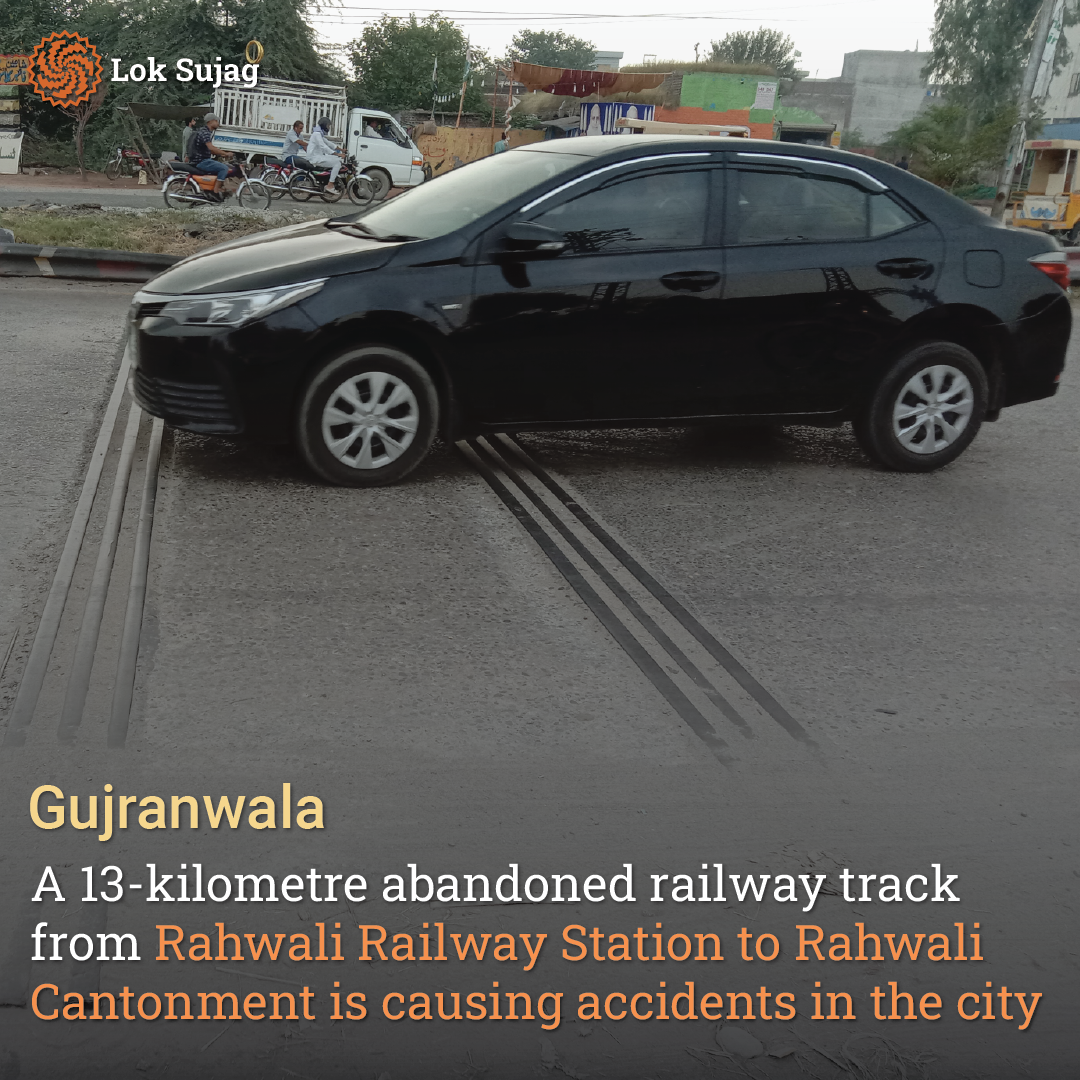 Yasin says that he lost consciousness in the accident, and when he woke up, he realised that four days had passed since the accident. He was repeatedly told in the hospital that his parents and sisters were alive and being treated in another ward. After twenty-two days, when he was discharged from the hospital, his uncle took him to the graveyard and said, "Pray, your parents and sisters have gone to Allah."
Railway crossing accidents are common in Raahwali for two main reasons. Firstly, when vehicles or bikes try to stop suddenly, the vehicle coming from behind collides with them. Secondly, a vehicle on the railway track loses balance and turns over when it encounters another vehicle or a divider.
Malik Tauseef, a social worker of Rahwali, says that he has raised his voice many times that the railway track should be removed from the GT road and the road should be paved, "but perhaps the authorities do not have enough time to pay attention to these problems of the people."
"In the winter season, there are accidents here due to fog. This is a relatively open area, and the Lower Chenab River is nearby, leading to frequent fog. In summer, the intense heat causes the road to melt, and the iron of the railway track comes out, leading to accidents as vehicles try to avoid it."
Malik Tauseef says that he and his colleagues have been lifting bodies from here for many years and have shifted dozens of injured passengers to hospitals.
Given the number of accidents happening here, the administration should pay immediate attention to the solution to this problem; otherwise, this railway crossing will threaten human lives.
Malik Tauseef says that the officials of the Railway Department have indeed set up these shops and stalls, and they regularly collect money from them every month.
Also Read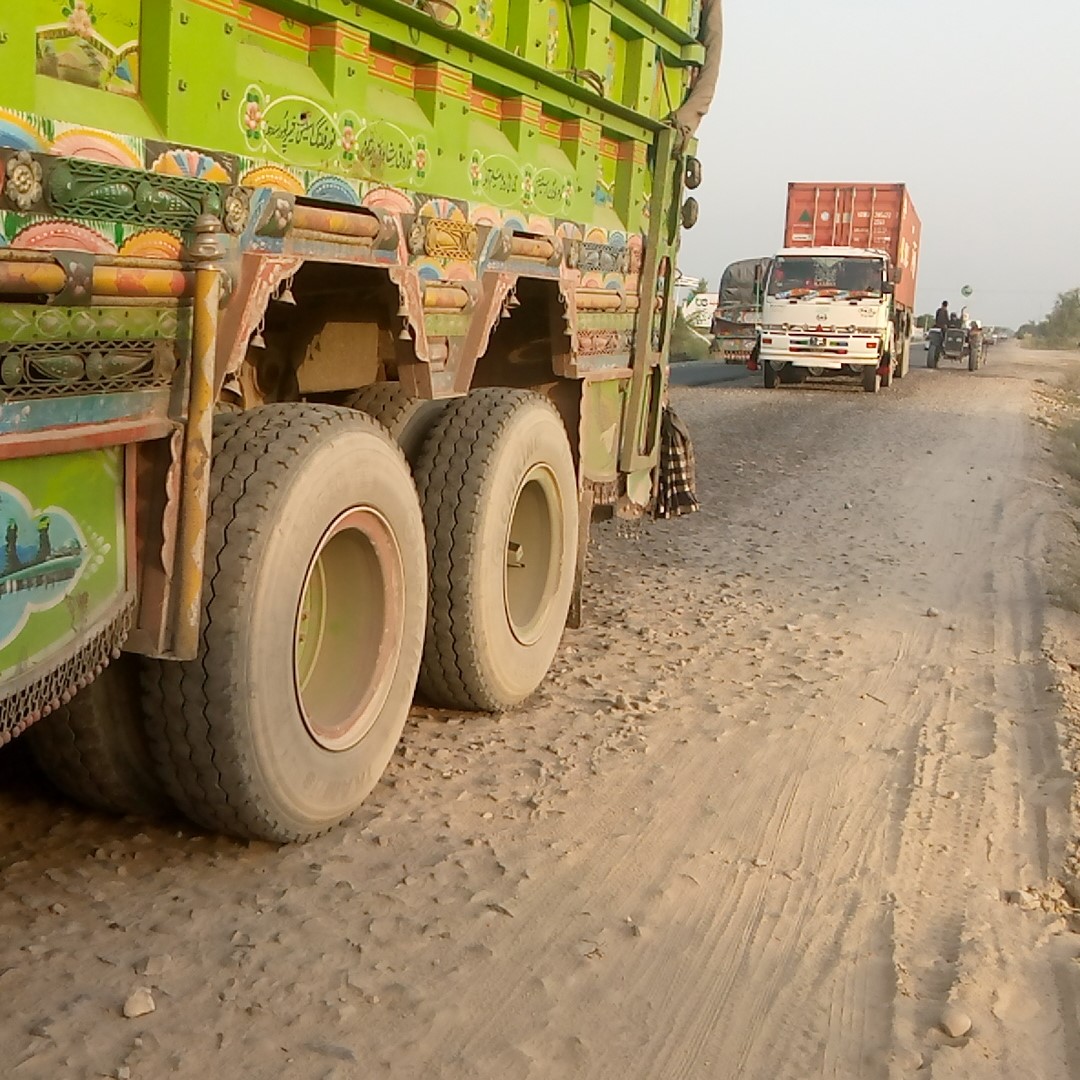 The perilous journey: Challenges and delays in reconstruction of MM Road leading to increased accidents
When contacted for comment, Azhar Ahmed Khan, the Superintendent of Gujranwala Railway Station, explained that the last time a freight train passed through this track was in 1997, after which this route was discontinued.
"This is a 13-kilometre-long track that goes from Rahwali Railway Station to Rahwali Cantonment. In Cantonment, there are army depots where flour, grains, other food items, and military equipment used to be transported through this track. In 1997, the army started using other means for transporting goods, so this track became obsolete. Since no civilian population exists beyond this point, the Railway Department discontinued using this track."
When Azhar Ahmed Khan was asked why the track is not moved from here to another location where it could be useful, he replied that the Railway Department owns many such non-operational tracks. The cost of removing and relocating them is high, so the department does not pay attention.
Malik Taseef says that he and his colleagues have picked up dozens of dead bodies at this railway crossing for several years and shifted twenty people injured in accidents here to hospitals. Considering the number of accidents happening at this place, the administration should immediately address this problem; otherwise, this crossing will continue to threaten human lives.