Children and adults of Sitara Colony in the Chungi Amar Sidhu area of Lahore can be seen fetching drinking water from nearby private water filtration plants and the Punjab Housing Society.
Rehana Bibi lives in a three-marla house in Gunjanabad Colony with her husband, two sons, and four daughters.
She says that her sister Nasreen Shafqat used to be sluggish and tired. "Through the tests of a private laboratory and Sheikh Zayed Hospital Lahore, we found that her liver was completely damaged, which cannot be treated with medicines."
One of her nephews donated part of his liver. She says, "We took loans from relatives for the liver transplant, and after that, this was the first successful transplant performed on my sister at Lahore's Sheikh Zayed Hospital."
She blames her sister's liver damage on the dirty water in the area.
"The water here is not suitable for drinking, cooking, bathing, and even ablution. It often smells bad. Even human waste has been seen in it after rain."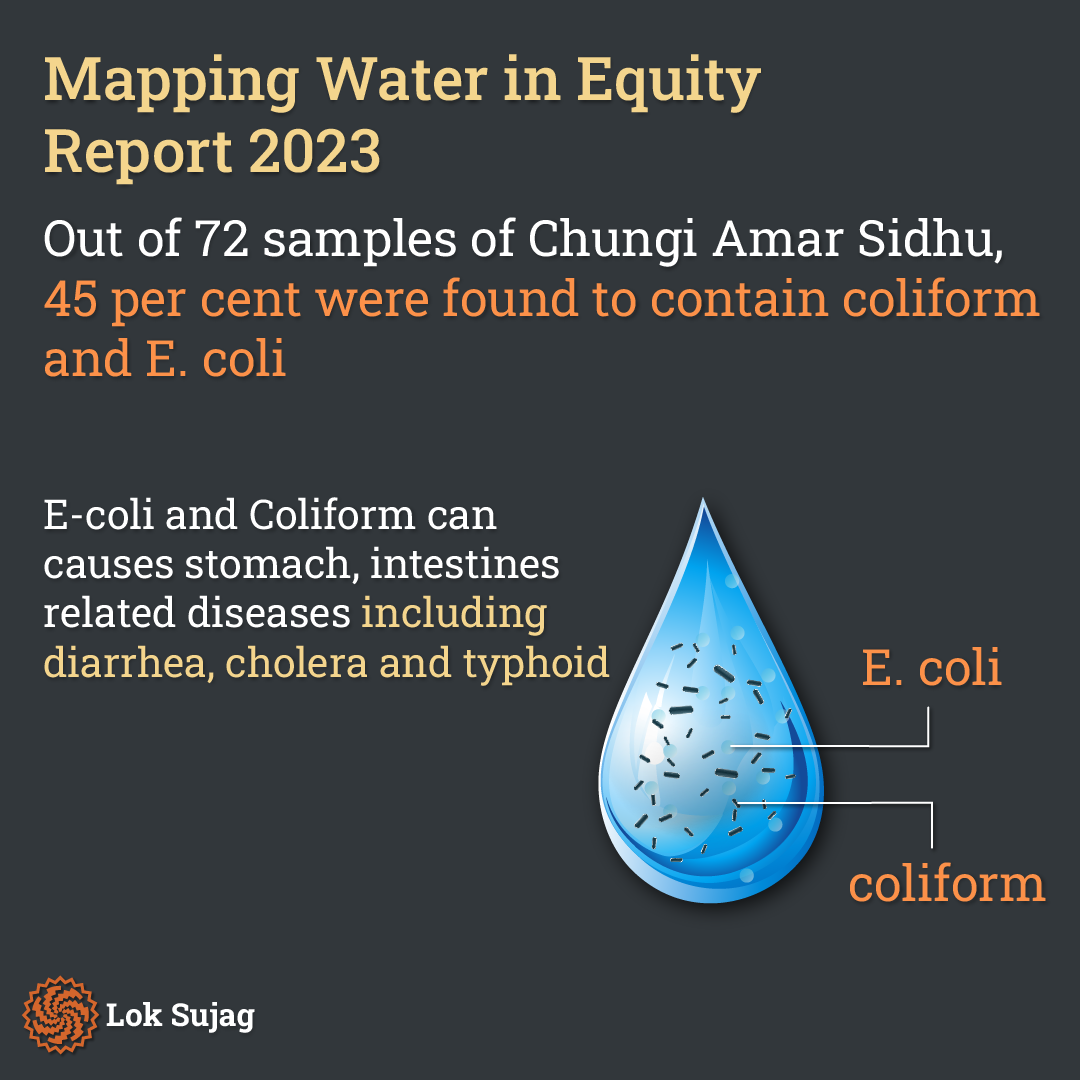 Fifty-four-year-old Nasreen Shafqat says that she was diagnosed with hepatitis C in 2007 and had a liver transplant in 2014. She also assumes polluted water as the cause of her illness.
Sixty-five-year-old Muhammad Ashraf, residing in a dilapidated alley of Star Colony, sits outside his home at a pottery shop. He refrains from using tap water.
He says that the irregular supply of government water is so contaminated that the water tank has to be cleaned every few days. The problem of water supply pipelines and sewerage lines remains the same, but the water bill comes regularly.
He uses water from a three hundred feet deep bore in his house, but according to him, this water is also getting spoiled now.
This year, the Action Research Collective (ARC), a group working on the environment, researched the pollution level and its chemical properties in water supplied to homes in Lahore.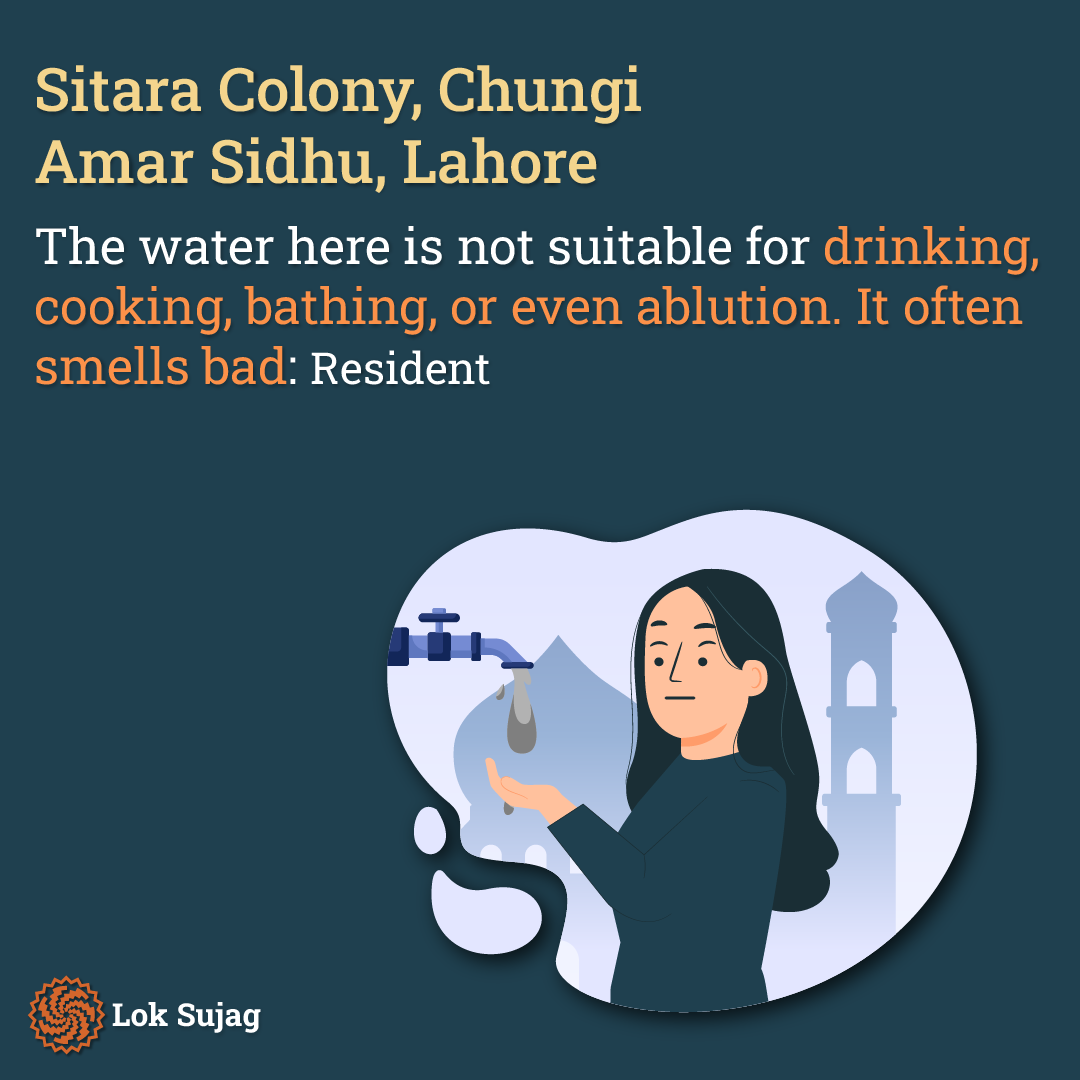 After visiting 850 different places in Lahore, collecting water samples from 700 places, and testing them in accredited laboratories, the report showed that many E. coli and coliform bacteria in the water had been found at six places in Lahore. These areas include Chungi Amar Sidhu, Charrar, Karianwala, Kharas Mohalla, Mustafa Abad, and Kot Khawaja Saeed.
According to the report, these bacteria in the water indicate sewage or animal waste, so the water supplied to most of the homes in these six locations is likely to be contaminated with human and animal waste.
The report, titled Mapping Water in Equality, further states that 45 per cent of the 72 sewage samples contained coliform and E. coli. A household survey in the same area found that 37 per cent of residents had diarrhoea or skin infections in the past few weeks. In Mustafabad, 65 per cent of 54 tap samples were contaminated with coliform.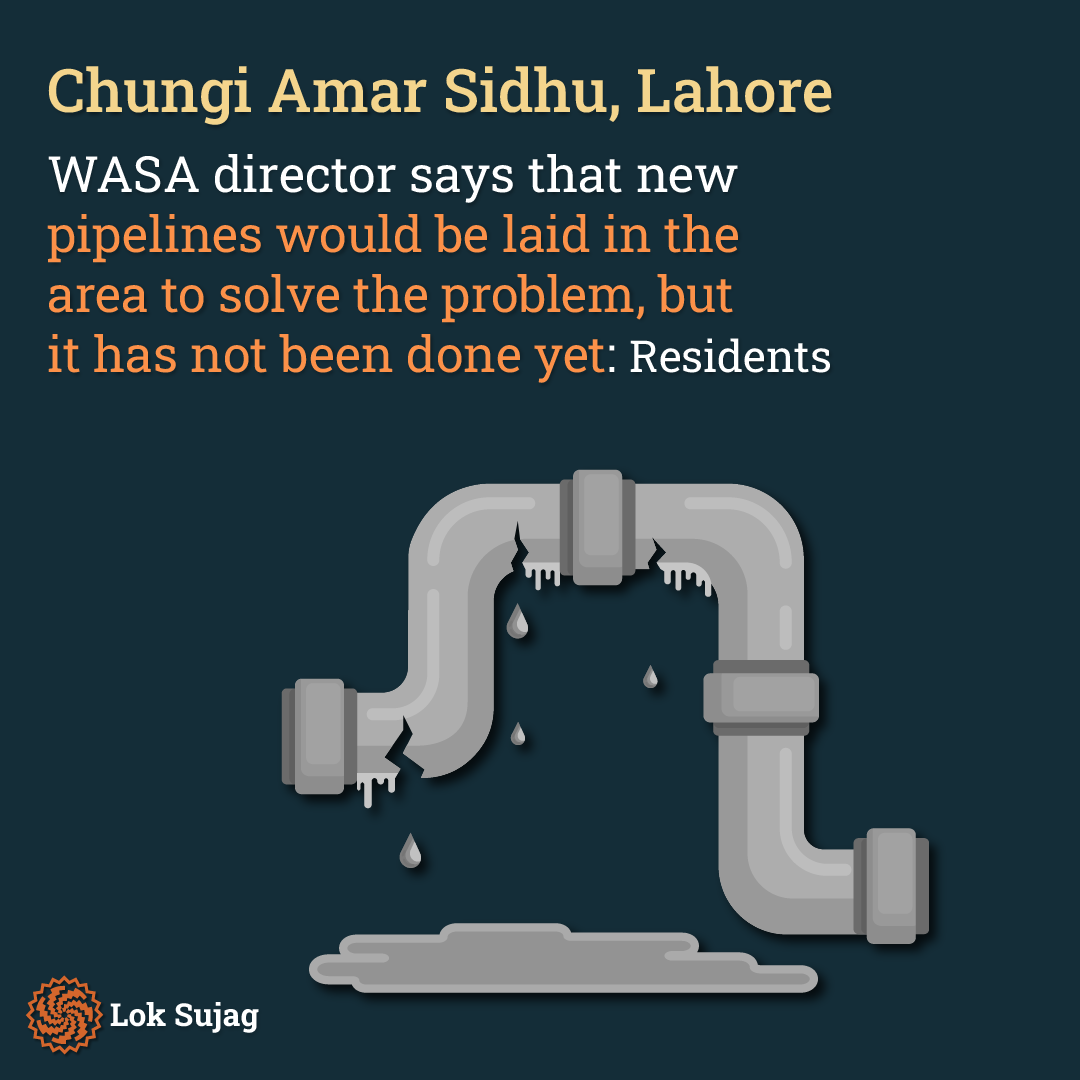 According to the survey, 81 per cent of residents suffered from diarrhoea or acute diseases. The Charrar area under the Defense Housing Authority (DHA) is supplied with water from the Lahore Cantonment Board. The water samples were highly contaminated, too.
The amount of lead in the water was higher than the prescribed level at several places. These include Shadipura, a residential area along Lahore's Ring Road with several iron foundries.
The amount of lead in the water here is 1550 micrograms, while the prescribed limit is 50. Symptoms of anaemia include fatigue, muscle aches, and headaches, which residents complain about.
Thirty-six per cent of women here have had stillbirths, and 10 per cent have had premature babies.
Also Read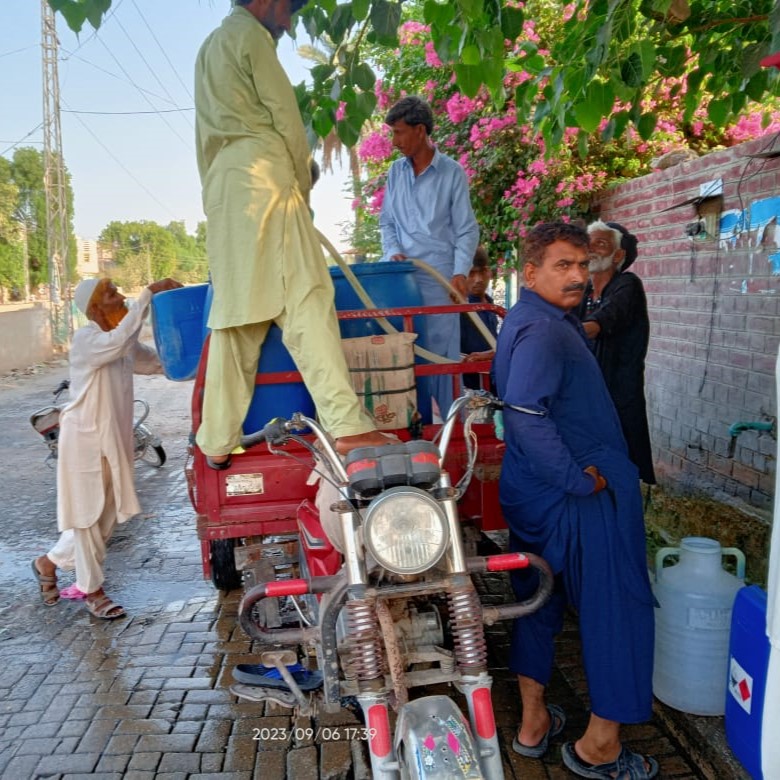 Khairpur Mirs: Contaminated water causing significant loss of lives in 18 months
Thirty-year-old Muhammad Saleem, who resides here, keeps raising his voice on the concerns of the area. He says he protested the water issue several times with residents and other colleagues. They even staged a dharna outside the WASA director and deputy commissioner's office. They are assured of a solution on such occasions, but no action is taken afterwards.
"Director WASA said that new pipelines would be laid in the area, which would solve the problem, but it has not been done yet."
ARC Director Professor Dr Nosheen Zaidi says that when she first complained to WASA based on this research, WASA took water samples from Chungi Amar Sidhu and claimed the water was clean. If the residents complain, WASA officials give them the same answer.
She says they took water samples from Chungi Amar Sidhu and other areas of Lahore for research. Sewage water was mixed in the samples, but WASA was not ready to accept it.
"WASA authorities are not ready to take the responsibility of providing clean water to the people".
WASA SDO Umair Raza in Chungi Amar Sidhu did not give his statement despite contacting him several times on the phone and visiting his office twice.