A team of Punjab's agriculture department raided Zamindara Agricultural Centre, a shop selling agro-chemicals, on the afternoon of April 20th, 2022 at around 3 pm. It seized 1500 bags of substandard pesticides during the raid. These were meant to protect rice crop from pests and were worth 2.75 million rupees.
The raid took place in the town of Wadala Sandhuan located in the southern part of Sialkot district in central Punjab. It was overseen by Zulfiqar Ghauri, an assistant director of the Directorate General of Pest Warning and Quality Control of Pesticides, a subsidiary of the provincial agriculture department. He was warned by several influential people, including a local politician,during the raid to stop it and not to take any further action. "But I paid no heed to their warnings," he says.
Ghauri transferred all the substandard pesticides to the concerned police station by 7 am the next morning and had a case registered against those involved in its sale.
The substandard pesticide recovered from Zamindara Agricultural Centre was Spino Star, manufactured by a company called Nuchem Private Limited. This company is part of the Patron Group, a large Multan-based enterprise. This explains why the case was registered not just against Mohammad Rizwan, who owns Zamindara Agricultural Centre, but also against Khawaja Riaz Hussain Siddiqui and Abdul Waheed, chairman and regional manager of the Patron Group respectively.
After the case was registered, a former director general of Ghauri's department (whose identity he does not want to reveal) called him and asked him to remove Siddiqui's name from the First Information Report (FIR) registered by the police. Some officials of the Pakistan Crop Protection Association, a body representing the manufacturers of pesticides and herbicides, also called him with the same suggestion, he alleges.
"The main reason for putting me under such pressure was Siddiqui's influence," says Ghauri. He is not only a member of the executive committee of the Pakistan Crop Protection Association but also an executive member of the Multan Chamber of Commerce and Industry.
A report released in February 2020 by the Pakistan Credit Rating Agency Limited, a private entity that assesses the financial status of private businesses, also highlights the industrial and commercial clout of the Patron Group. It is one of the eight largest enterprises producing and selling herbicides and pesticides in Pakistan, the report says.
Ghauri claims that not just the Patron Group but almost all the people in this industry are very influential. To support his claim, he cites two of his personal experiences that happened last year.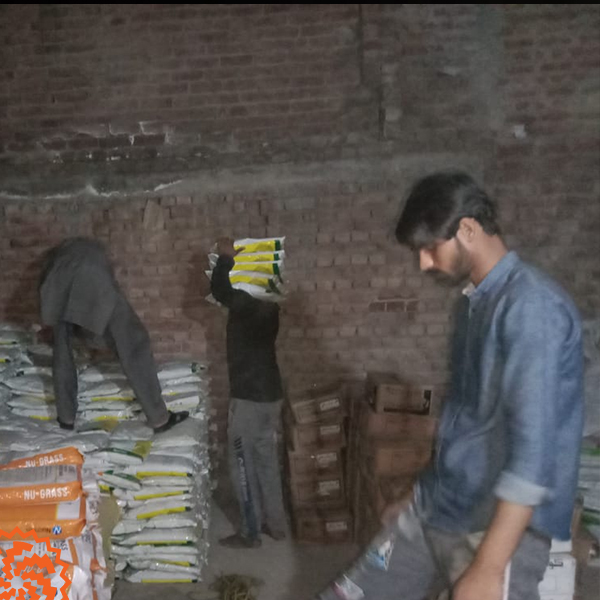 First he narrates how he carried out a raid at Baryar Rice Mill on September 2nd, 2021. The mill is located about 35 kilometres south of Sialkot city. During the raid, he says, he and his team found expired pesticides worth about one million rupees stored there. These pesticides were manufactured by a foreign company, Syngenta International, and two local companies, Velcan and Warble.
The mill is owned by a close relative of Ahsan Saleem Baryar who is a member of Punjab Assembly from Sialkot district and represents Pakistan Tehreek-e-Insaf (PTI), says Ghauri. "Some people present there also tried to stop my team from carrying out the raid," he alleges.
Later, according to him, Rana Ali Arshad, additional secretary of the provincial agriculture department's task force, was called to the Punjab Chief Minister's office three to four times to justify the raid. This was because, "Baryar is the son-in-law of Tahir Khurshid, principal secretary of the then Chief Minister Usman Bazdar".
To Ghauri's surprise, he was also called several times by Chaudhry Naveed Ashraf, a member of the Punjab Assembly representing the Pakistan Muslim League-Nawaz (which is apparently a staunch opponent of the Pakistan Tehreek-e-Insaf). He, too, asked him to settle the matter without involving the police and the courts.
In another incident that took place in early 2021, Ghauri raided Rehman Traders, a large dealer of herbicides and pesticides in Qila Kalar Wala, a village in Daska tehsil of Sialkot district. He seized from there a counterfeit consignment of pesticides manufactured by Syngenta.
A by-elections was taking place in NA-75 constituency at that time which includes this village. Ghauri claims that dealership owner Abdul Rehman is a close relative of Ali Asjad Malhi, the candidate of Pakistan Tehreek-e-Insaf (PTI) in that election. For carrying out the trade, he alleges, he received multiple death threats due to Rehman's influence and connections.
International companies, subpar quality
The report released by Pakistan Credit Rating Agency Limited in February 2020 says that pesticides and herbicides worth 65 billion to 70 billion rupees are sold in Pakistan every year. Out of these, 34 per cent are manufactured by three international companies (Syngenta, FMC, Bayer Crop Sciences Pakistan) and another 47 per cent only by eight Pakistani enterprises. (The remaining 19 per cent are divided among 436 small companies registered in Punjab.)
The eight large Pakistani companies include Auriga Group and Sayban International which produce 10 per cent of all the pesticides and herbicides sold in the country. Three enterprises, AllahDin Group, Four Brothers Group and Tara Group, each have a 7 per cent share while Suncrop Group manufactures and sells 6 per cent of the herbicides and pesticides traded in Pakistan and Ali Akbar Group of Companies and Patron Group both account for 5 per cent each of this trade.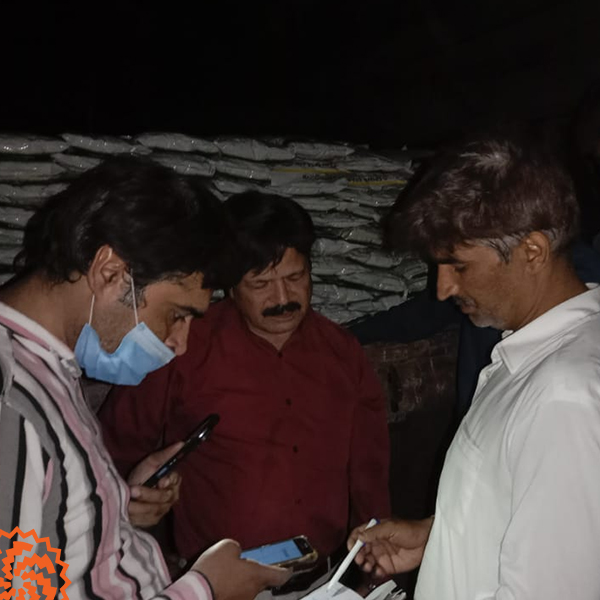 Most of these companies are owned by politically influential people. On the top of this list is former Prime Minister Imran Khan's special assistant Jamshed Iqbal Cheema whose family owns Auriga Group and Sayban International. Similarly, AllahDin Group is owned by Chaudhry Iftikhar Nazir's family. He has been active in electoral politics of Khanewal district since 2002 when he first ran for the National Assembly as a candidate of Pakistan Peoples Party (PPP) but could not win. In 2008, he ran again for the National Assembly on the same party's ticket and won. He also secured victories in the 2013 and 2018 elections but as a candidate of PML-N. His brother, Ata-ur-Rehman, has been the head of local government in Khanewal's Jahanian town and is currently a member of the Punjab Assembly.
The owners of SunCrop Group are also active in electoral politics. It is owned by Pitafi brothers from Dera Ghazi Khan one of whom, Muhammad Hanif Pitafi, is currently a member of the Punjab Assembly. He also worked as health adviser to former Chief Minister Usman Bazdar. According to the website of his group, Pitafis have acquired a majority stake in Ali Akbar Group.
Chaudhry Maqsood Ahmed, director of Tara Group Pakistan, was too a part of the former Punjab Chief Minister Usman Bazdar's administration. He worked as a member of Chief Minister's task force set up to oversee fertilizers, pesticides and seeds. Just like him, Ghous Akbar, who is the chairman and chief executive of Ali Akbar Group of Companies, has also headed the task force on Lahore formed by former Chief Minister Bazdar. He is Honorary Consul General of Spain too.
Javed Saleem Qureshi, owner of the Four Brothers Group, on the other hand, has not held any political or governmental office but he has been the head of Pakistan Engineering Council which oversees engineering education in the country and sets quality standards for the engineering profession. Siddiqui, chairman of the Patron Group, is also an important official of several business associations.
Bureaucratic hurdles
The data collected by the Directorate General for Pest Warning and Quality Control of Pesticides states that its officials collected and examined about 61,000 samples of herbicides and pesticides between early 2016 and February 2022. Out of these, 2,000 samples were found to be substandard. During the same period, government officials seized counterfeit pesticides and herbicides worth 513.420 million rupees and filed cases against 2300 people allegedly involved in the selling of these substandard chemicals.
Agriculture Task Force teams working under the Punjab government also conducted about 30,000 raids during these years and registered 2,727 cases after recovering substandard and adulterated pesticides and herbicides worth 690 million rupees. A report published by Business Recorder newspaper on December 25th, 2021 says that 1,238 people were arrested in these operations and 51 factories were sealed.
Also read this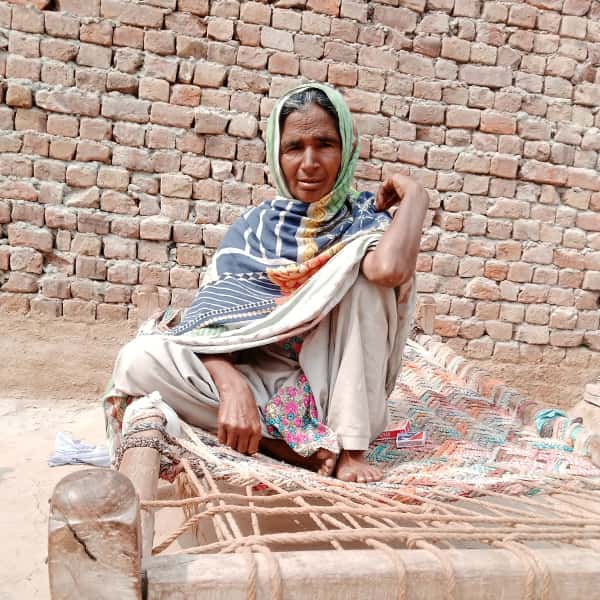 The solitary reapers of rural Punjab: 'We can't afford to have curry so we often eat rotis alone'.
Farmers, however, say that such actions are mostly taken against small companies or small traders affiliated with those companies. Large local and international businesses responsible for 81 per cent sale and purchase of pesticides and herbicides are rarely prosecuted, they complain.
Statistics released by the Directorate General of Pest Warning and Quality Control of Pesticides indirectly support these allegations. It collected a total of 10,630 agro-chemical samples in 2021 to test their quality. These included 9,134 samples of pesticides manufactured by local companies (mostly by smaller manufacturers) while the number of samples taken from foreign companies was only 1,013.
Explaining the difference between the two numbers of samples collected, Muhammad Aslam, who retired from the post of Director General of Pest Warning and Quality Control of Pesticides Punjab on April 7th, 2022, says the quality of pesticides and herbicides sold by foreign companies in Pakistan is mostly upto the mark so they do not require a lot of testing. To support his claim, he says that only three samples collected from these companies turned out to be substandard. In comparison, 243 samples taken from unregistered local companies proved to be adulterated, he adds.
But Ghauri does not agree to this justification. He, instead, argues that the biggest reason why the government fails to take action against big local and foreign companies is their political influence. It is because of this influence that officials like him do not even inform their superiors before taking action against these companies, he says. "The reason is that these companies start putting pressure on our superiors even before we do something against them".
Dr. Shahid Hussain, Multan-based assistant director of Directorate General for Pest Warning and Quality Control of Pesticides, also acknowledges that "powerful and influential company owners" not only "obstruct departmental operations", they also do not let police and courts do their work fairly. He points out that when cases against these owners or their companies reach the police, its officers often cannot investigate them properly because they do not have adequate knowledge about pesticides and herbicides.
People involved in the production and sale of substandard pesticides, on the other hand, are often so powerful and influential that "it is almost impossible for the police to conduct an impartial investigation against them," he says.