Zahid Amin was 22 when he was abducted from his home in Rawalpindi on July 11th, 2014. He had been married only 15 months earlier and was doing a diploma in digital design at the time of his abduction.
"Some unidentified men knocked at our door at around 9 pm and asked for Zahid. When he went out to see them, they grabbed him," says his elder brother Sultan Mehmood who is a former government employee and seems to be in his forties. "When we asked them why he was being held by them, they said they belonged to the government's law enforcement agencies and wanted to ask him some questions. They also assured us that he will be back home within three to four days," he says.
More than eight years have passed since then but Zahid Amin is not back yet.
His family has done everything it could for his return – from moving courts to approaching the Commission of Inquiry on Enforced Disappearances which eventually issued his production order on September 14th, 2020. But, Mehmood says, its chairman Justice (retired) Javed Iqbal "did not allow us to meet Zahid". He only "told us that [Zahid] is fine and that he cannot meet us because he is detained in a faraway camp".
Iqbal is also said to have assured them that he "will be back though it will take time". Contrary to this assurance, his brother Sadiq Amin has also disappeared ostensibly for trying to get him back.
Describing the circumstances of this second disappearance, Mehmood says: "Some people contacted Sadiq in 2020 and offered to help him in Zahid's recovery. He met them several times but then some armed people came our home on March 9th, 2021 in black uniforms". They scaled the boundary wall, entered the house and took him away.
His family has moved courts for his recovery as well. The Commission of Inquiry on Enforced Disappearances has also taken up his case. "But nothing has worked so far," says Mehmood.
Muhammad Yaseen, 42, and his family have experienced something similar.
He ran a madrassa and was collecting donations to build a mosque when he disappeared in 2015 from his hometown of Ayubia in Khyber Pakhtunkhwa's Abottabad district. "He had received a cheque of one hundred thousand rupees as a donation but he disappeared before he could cash it," says his brother Munir Hussain who works as a carpenter in Ayubia and is reeling under the burden of having to raise his own family as well as that of his missing brother.
He later contacted the donor of the cheque and asked him if he knew why it had caused his brother's disappearance. The donor is said to have no clue – except that he, too, was "receiving calls from intelligence agencies" for making the donation.
Hussain has had a first information report (FIR) registered at a local police station about Yaseen's abduction. He has also filed applications at superior courts for his brother's recovery. Yet, he says, the case has been lying dormant at the Commission of Inquiry on Enforced Disappearances for several years.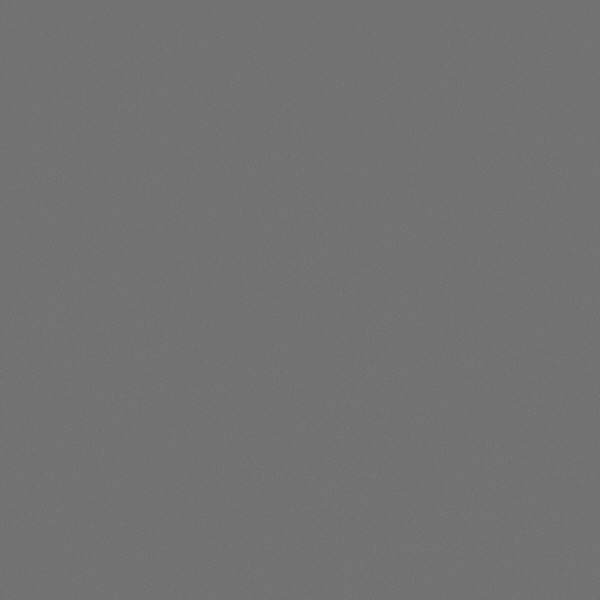 Yaseen has left behind a wife and three young children – one of them having been born after he had gone missing. His wife still cries for him every day. "When someone dies and you bury them with your own hands, this gives you closure," Hussain says as he talks about his family's perpetual state of mourning over his brother's disappearance. "But when someone is neither dead nor alive, you always pine for their return."
Law versus constitution
A 44-year-old Bengali journalist and writer, Shahidullah Kaiser, was picked up from his home in East Pakistan's capital Dhaka on December 14th, 1971 by some unknown individuals. More than 50 years later, nobody knows what happened to him after his abduction. He was neither found in any detention camp nor was he among those who got killed during East Pakistan's violent transformation into Bangladesh.
Many historians have pointed out that similar disappearances were routine in Pakistan during those turbulent times. They say that thousands of political dissidents both from East Pakistan and West Pakistan went missing between 1967 and 1971. Many of them later returned – some of them as dead. Many others never returned – neither dead nor alive – just like Kaiser.
Their detentions were made, mainly if not entirely, under Section 2(1)(D) of the Pakistan Army Act, says Inamur Rahim, a Rawalpindi-based lawyer who is also a former colonel of the army. As amended in 1967 during the reign of General Ayub Khan, this section authorized the army to do something unprecedented: conduct military-style court martial of civilians.
After this amendment, civilians could be court-martialed for offences that jeopardize the defense and security of the country, including abetment to mutiny and the breach of the Official Secrets Act, says Asad Jamal, a human rights lawyer based in Lahore. This section is still being used for the same purpose, he says.
Years later, the military regime of General Zia-ul-Haq issued a notification so as to use the same section for flogging civilians. He also amended it in 1985 to empower the Chief of Army Staff to stop a civilian accused from accessing the documents pertaining to his or her court martial. These provisions, according to Jamal, have ceased to exist.
General (retired) Pervez Musharraf, too, amended this section through an ordinance promulgated in 2007 and expanded the number of offences for which a civilian could be court-martialed. These now included treason, sedition and statements conducive to public mischief – the last one giving the army a virtual carte blanche to court martial anyone whose statements it deemed a threat to public peace. The ordinance also gave the army the authority to deny an accused a lawyer, to hold the court martial at a secret location and to keep its entire proceedings secret. These amendments, too, have lapsed over time, says Jamal.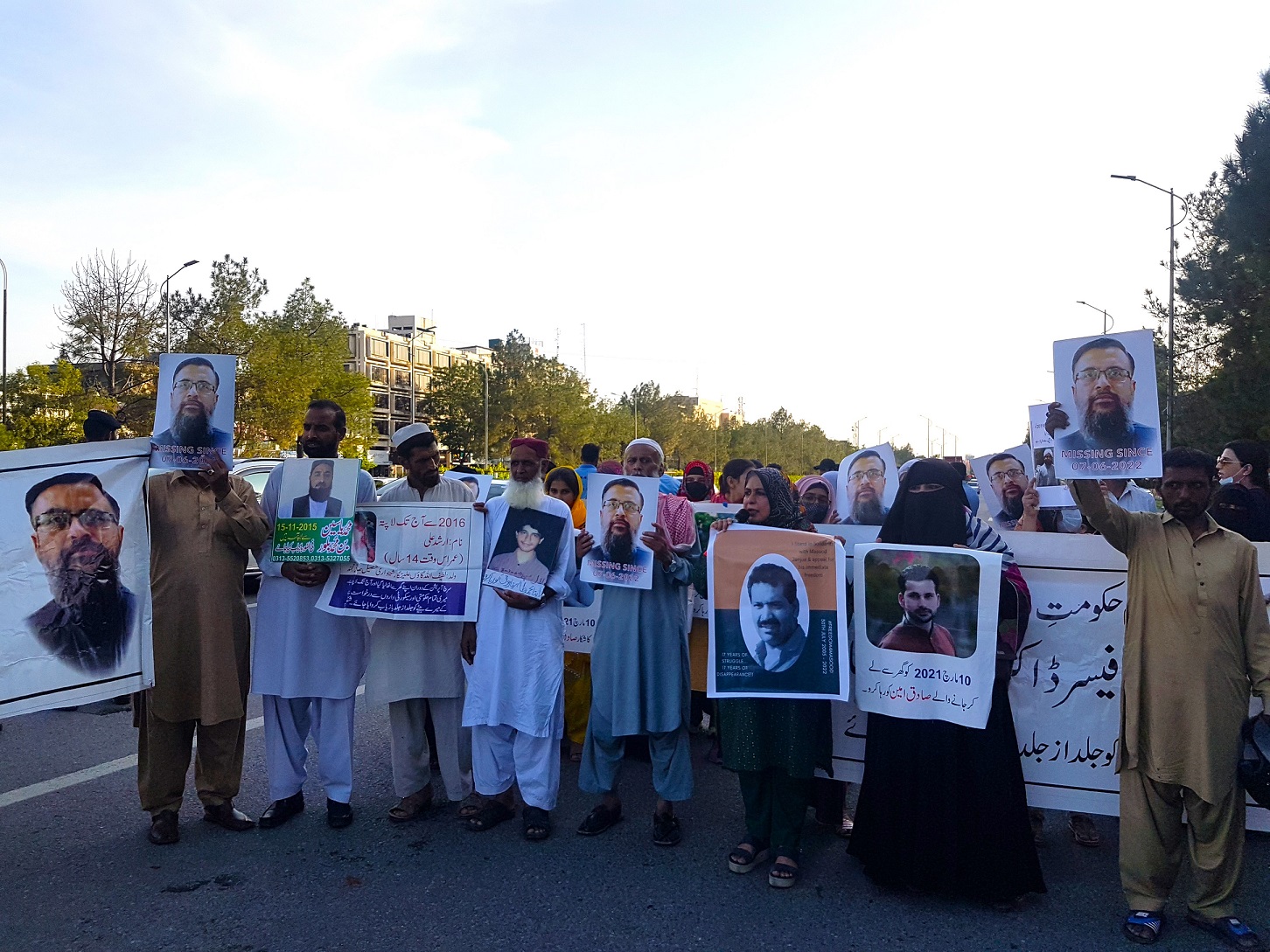 A protest against enforced disappearances in Islamabad
Musharraf also amended another law, the Legal Practitioners and Bar Councils Act, 1973, in 2007 in order to give the government the power to disbar a lawyer for opposing its actions. This meant that a lawyer could lose his or her license merely for representing a missing person, says Rahim. This change has also lapsed.
The previous government, similarly, has tried to insert three new sections — 512, 513 and 514 — in the Pakistan Penal Code. While the first two are not relevant to this report, the third one states that anyone making a false complaint or providing wrong information to a court "shall be subject to five years of imprisonment and a fine up to one hundred thousand rupees". The National Assembly has passed a bill on November 8th, 2021 to endorse these insertions. The Senate, though, is yet to do so.
If and when that happens, the families of missing persons will find it difficult to lodge even a complaint lest it turns out to be false, says Amina Masood Janjua whose husband Masood Ahmed Janjua has been missing since 2005. She also heads Defence of Human Rights, an organization that regularly raises voice for the recovery of missing persons.
Human rights activists like her have routinely criticized all the above-mentioned legal provisions as being contradictory to the constitutional guarantees of a fair trial and protection against unlawful detention. Janjua, though, says that unfair trials are not the only judicial problem that missing persons and their families are facing. A bigger travesty of justice, according to her, is that many missing persons are kept in detention without even formally being charged of any crime. "The families of the disappeared are also never informed about what wrong they have committed," she says.
Mehmood makes the same complaint when he talks about the disappearance of his two brothers. "If they have committed a crime, take them to court, produce evidence against them and punish them as per law. We shall be fine with that," he says.
A commission for a cover-up?
Rahim, who is known for representing many missing persons, alleges that the Commission of Inquiry on Enforced Disappearances has only made things more difficult for the families of missing persons. It is, indeed, a "cover-up by the [military] establishment," he alleges.
The commission, set up under the Supreme Court's orders in March 2011, receives and investigates complaints filed by the families of missing persons. These complaints are ascertained by a joint investigation team of three premier intelligence agencies – Military Intelligence (MI), Intelligence Bureau (IB) and Inter-Services Intelligence (ISI) – and the police. This team collects and sifts through evidence to prove or disprove if a person reported to be missing has been subjected to enforced disappearance, a legal term used for abduction by the functionaries of the state. Once a missing person is proven to be thus abducted, the commission issues his/her production order.
The families of missing persons complain that the commission's working is so opaque that they never find out what actually leads to the issuing – or denial – of a production order. Superior courts, too, have ruled in a number of cases that its performance remains highly unsatisfactory.
Also Read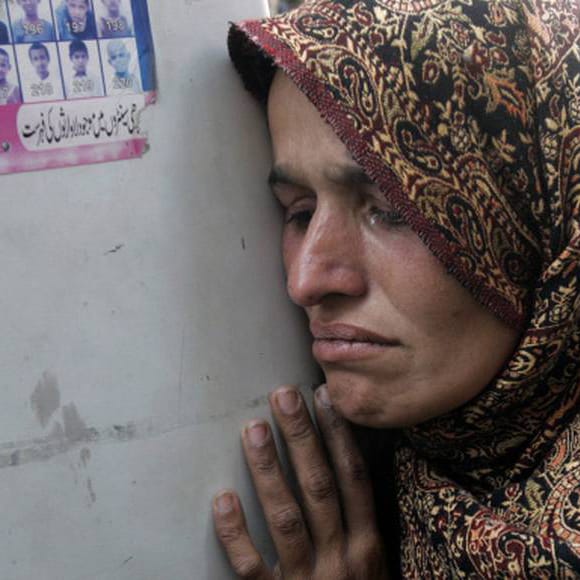 Requiem of a thousand dreams: 'The commission on enforced disappearances can neither force anyone to appear before it nor punish anyone'
To cite just one example, Islamabad High Court Chief Justice Athar Minallah ruled on June 23rd this year while hearing a petition filed for the recovery of Zahid Amin and Sadiq Amin: "Nothing has been placed on record to show that the Commission has even remotely made an attempt to hold public officeholders accountable for failing to comply with [its own] production orders".
Rahim alleges that the basic reason for the commission's failure to satisfy the families of missing persons is that it has "fraudulent" rules and regulations. These, according to him, contravene the constitutional guarantee of a fair trial. For instance, he says, the families of missing persons are not allowed to engage lawyers during hearings at the commission. "How can people plead their case without a counsel?" he says.
He also laments the fact that the courts, too, often fail to rectify this problem. "They must ensure access to justice but they do not deem it necessary in cases of enforced disappearance," he says.
Even when the courts try to establish their writ, their orders are seldom carried out. This is best illustrated by Yaseen Shah's case.
He went missing in 2010, says his brother Mohabat Shah who later filed a petition at the Supreme Court for his recovery. During the proceedings of the case, additional attorney general cited a letter by the superintendent of an internment center in Khyber Pakhtunkhwa's Malakand region to make an extraordinary revelation: that Yaseen Shah was taken away from his custody by some army officials in 2011.
When the court disposed of the petition two years later, it ruled that the prime minister and the governor of Khyber Pakhtunkhwa were liable to produce Yaseen Shah in court. It also ordered that those responsible for his abduction "should be dealt with strictly in accordance with the law".
Subsequently, the federal defense minister himself submitted an application to the police in Malakand that a case be registered against some army personnel for their alleged involvement in Yaseen Shah's abduction. The case was duly registered but nothing has come out of it: Neither has anyone been tried and punished for abducting him nor has he been presented in court.