There was once a time when Vehari was known as the city of cotton, but nowadays, farmers think before considering cotton cultivation. In this region, maize crops are rapidly replacing the traditional cotton fields. The underlying article attempts to understand why farmers shifted from cotton cultivation and how the maize crop has benefited them.
Going about six kilometres (km) ahead on Hasilpur Road from Vehari towards the north, you will reach Bhatta 27 Stop. From here, seven km towards the west on Karampur Road, is a village named Dangi Pull. Here, 32-year-old Malik Abid Farid took up farming a few years ago in place of his father, Manzoor Ahmad.
Initially, he cultivated cotton on 14 acres of his land every year. Sometimes he would benefit from it, and at other times, he incurred losses. When local farmers began diversifying their crops in pursuit of steadier profits, Malik Abid Fareed followed suit. In this context, the maize crop proved to be better than others, which led the farmers to leave cotton cultivation and wholeheartedly switch to growing maize.
The statistics from the Department of Agriculture also confirm this fact. From 2001 to 2022, there was a decrease of up to 81 per cent in the area under cotton cultivation in Vehari, whereas cotton production declined by up to 87 per cent.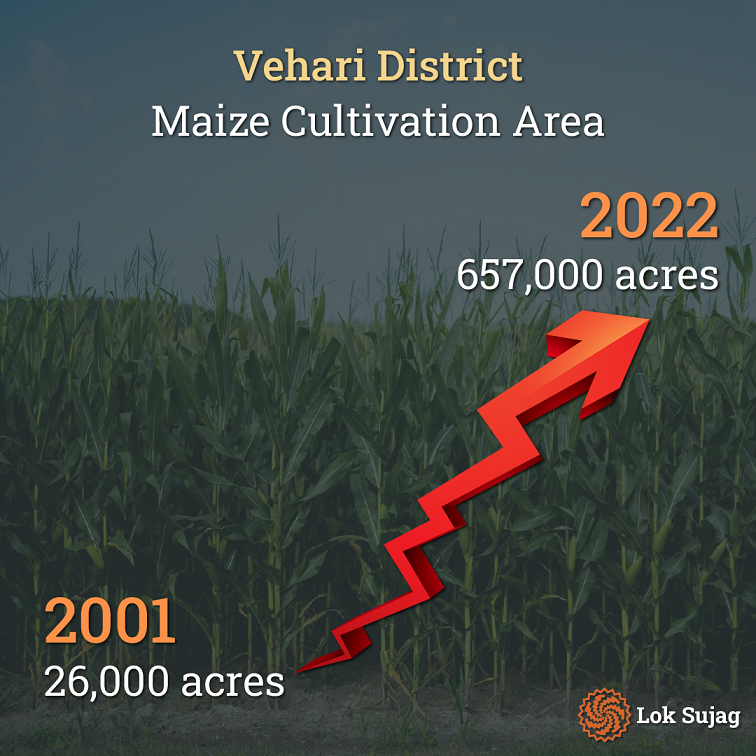 Malik Abid Fareed points out that the ever-rising costs of agricultural inputs every year, including fertilisers, seeds, agricultural medicines, and diesel, were met with diminishing crop yields, leading to losses instead of profits. Consequently, the appeal of cotton cultivation waned.
According to the Crop Reporting Service, a division of Agriculture, in 2001, cotton spanned 604,000 acres in the Vehari district, decreasing to a mere 115,000 acres last year.
In summary, the transition from cotton to maize cultivation has reaped substantial benefits for Vehari's farmers within three months. This switch has proven financially viable and has shielded them from the losses associated with cotton cultivation.
Conversely, in 2001, only 26,000 acres in Vehari were allocated to spring and seasonal maize cultivation. By 2022, this secondary maize cultivation area had surged to encompass 657,000 acres.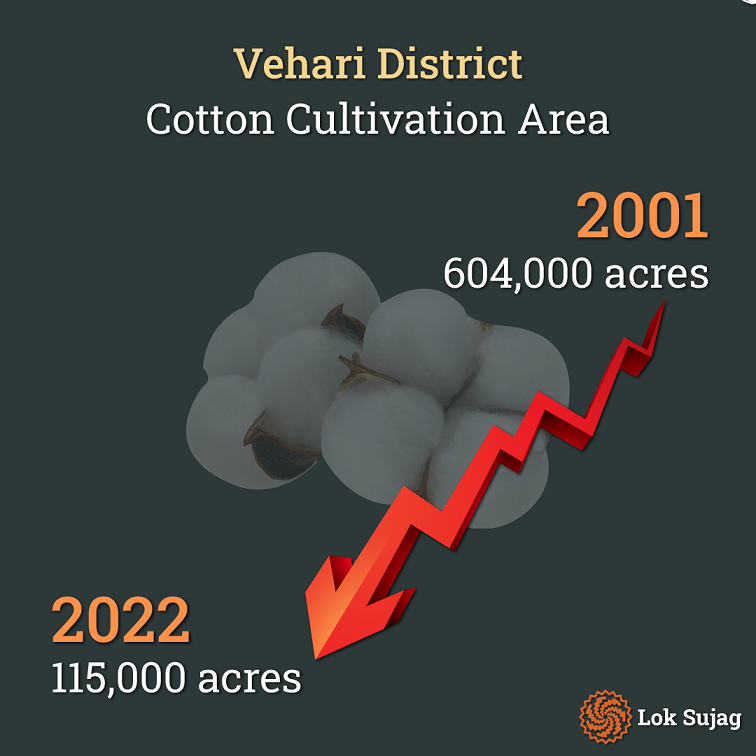 Abid Farid says that at one time, cotton was considered a cash crop, but now maize has taken its place. Farmers say that if someone grows maize, it's as if a hefty check has landed in their pocket. Maize is a short-duration crop that takes around 90 days to mature; another reason farmers find it beneficial as they can cultivate it twice a year.
Higher costs, Lower returns
Abid Farid explains that farmers cultivating cotton in Vehari used to earn as much in six months as they now earn from maize in just three months. This is because the average yield per acre of maize is significantly higher compared to cotton.
He says the cost of preparing land for maize cultivation is approximately Rs 15,000 per acre. Adding to this, expenses for three bags of urea tally Rs 9,400, two bags of DAP cost Rs 17,400, two zinc sulfate sprays amount to Rs 2,400, seed expenses reach Rs 18,000, and watering every third/ fourth day costs about Rs 30,000 per acre. This cumulates to a total cost of approximately Rs 100,000 per acre.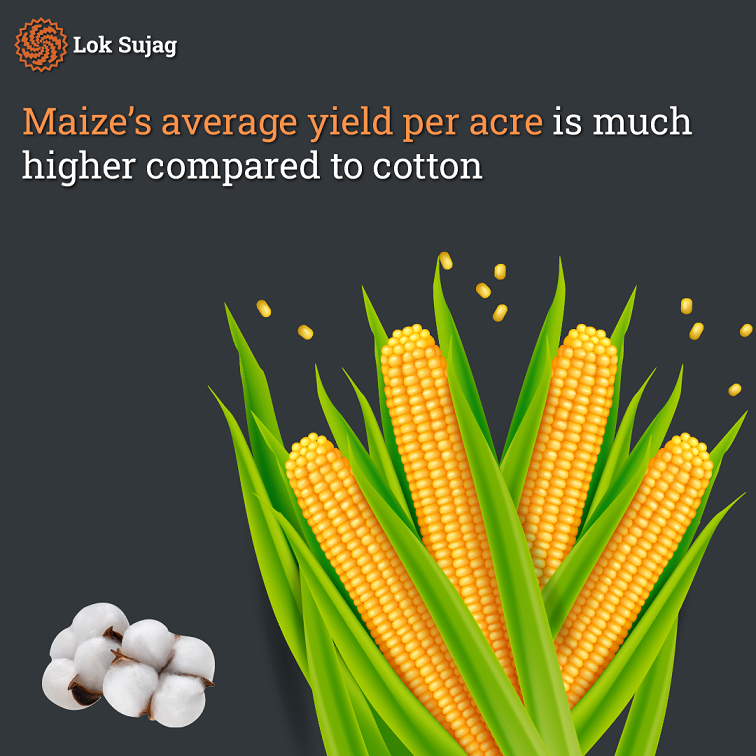 On the other hand, cotton cultivation requires Rs 8,500 for a DAP bag, Rs 6,400 for two bags of urea, Rs 5,200 for two bags of guar, Rs 9,000 for seed, Rs 24,000 for spraying every fifth day, and around Rs 20,000 for water. This aggregates to about Rs 70,000 per acre for cotton.
Abid Farid highlights a significant challenge in cotton cultivation – the prevalence of subpar seeds and agricultural medicines in the market. Counterfeit products have flooded the market, making it difficult for farmers to find authentic seeds and pure pesticides, adding extra costs and potentially jeopardising the crop.
Naveed Anjum Gohar, another landowner, emphasises that despite a drop in maize prices to Rs 2,000 per maund, those who switched to maize cultivation are profiting, even if the prices of this crop decrease significantly.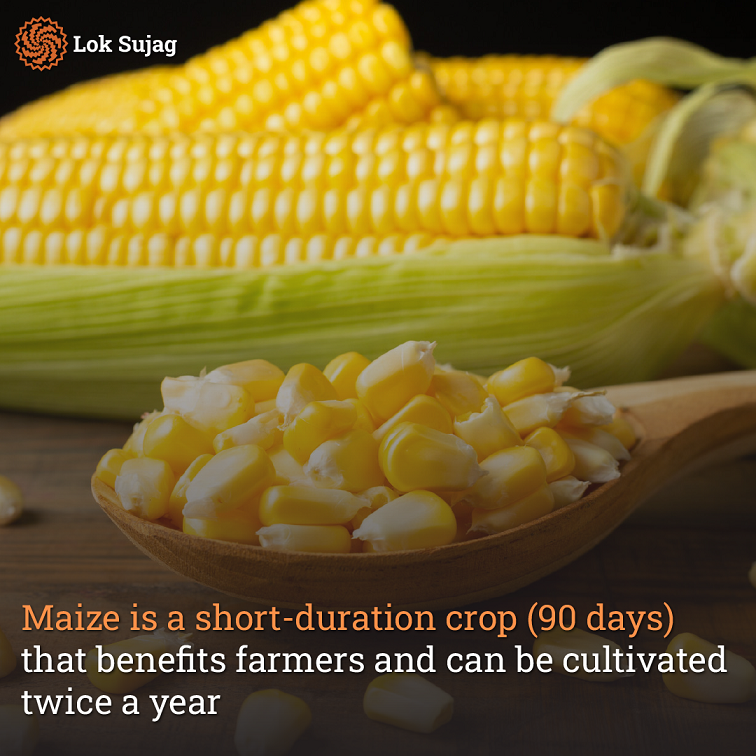 Referring to the significantly lower prices of maize in the current market compared to the previous year, he mentions that in recent days, the per maund rate has dropped up to Rs 2,000. However, due to a better yield this season compared to before, farmers are still benefiting.
According to him, the maize yield is reaching 130 maunds per acre this time, whereas, in previous years, it was around 100 maunds per acre. He mentions that farmers have planted this crop in a larger area than before. He explains that in the last season, the per maund rate for maize was Rs 2,700, so this time, it was expected that the rate would be over Rs 3,000. However, due to the supply and demand dynamics, when the cultivation increased, the rate decreased to as low as Rs 2,000 instead of reaching Rs 3,000.
He says that approximately 70 per cent of the farmers have already sold their maize at or around this rate, while the remaining 30 per cent are waiting for the rate to increase.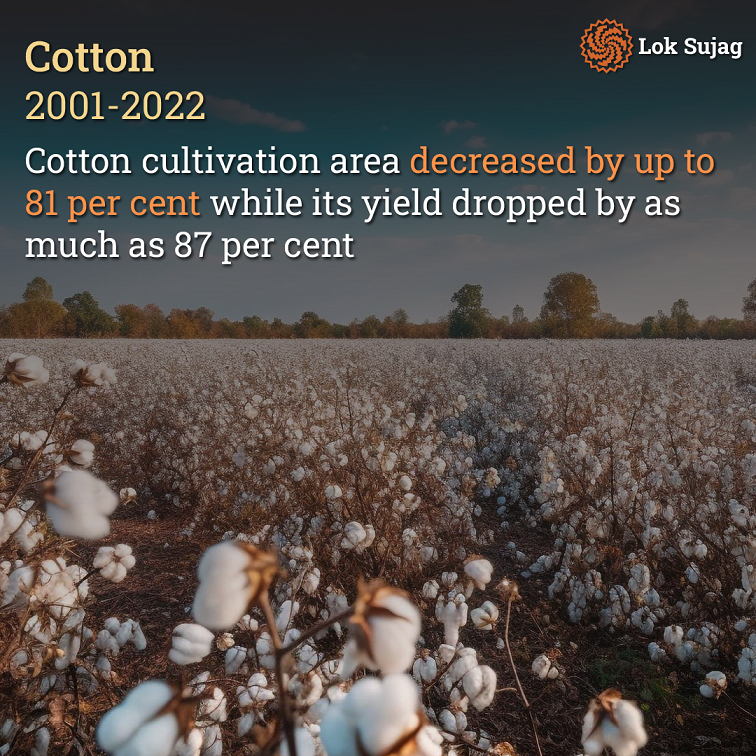 When the maize yield is 130 maunds per acre, and the per maund price is Rs 2,000, the yield value reaches Rs 260,000 per acre. Deducting the expenses of Rs 100,000, farmers garner a profit of Rs 160,000 per acre in just three months.
According to Naveed Anjum Gohar, in his district, the traditional cultivation of cotton, which is currently being sown, is done in January-February instead of May.
In his view, the cotton crop has suffered the most damage due to seasonal variations. It's a crop that thrives in favourable weather conditions, but the excessive monsoon rains have caused significant losses. Therefore, local farmers prefer planting cotton in January-February, even if they decide to grow it, to achieve a better yield before heavy rainfall.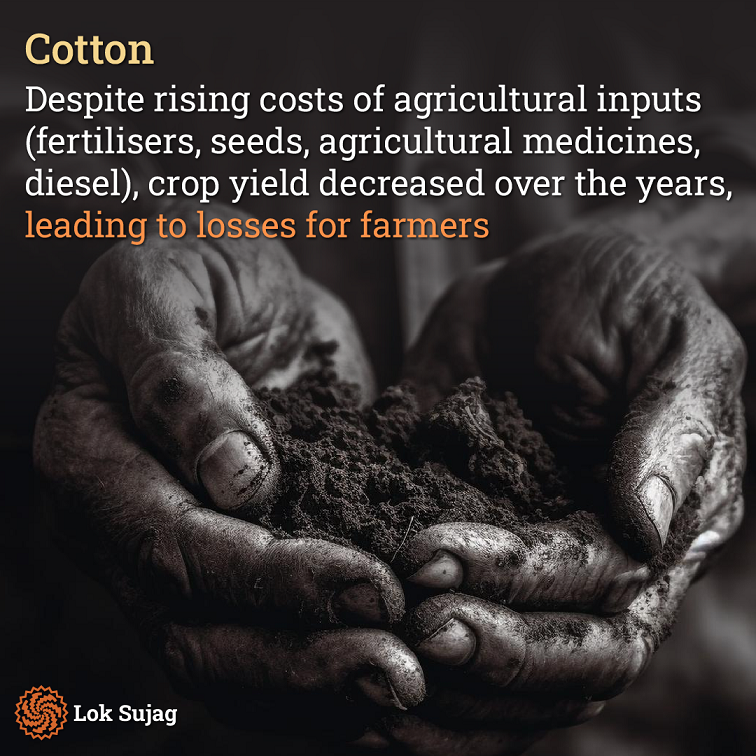 He points out that those cotton farmers who cultivated the crop during the last season have had a very successful outcome this time, and they have already picked up to 20 maunds per acre. While their average yield could reach up to 50 maunds, the 8,500 rupees per maund rate is also favourable. That's why they are benefiting from this situation.
However, 70 per cent of farmers opted for delayed sowing, replacing wheat with cotton in April. Their crop is not performing significantly well, which could lead to potential losses. This is because this season was most affected by adverse weather conditions, and they couldn't find more resilient seeds. Furthermore, attacks from whiteflies and green caterpillars also affected the crop, and heavy rainfall exacerbated persistent shortfalls.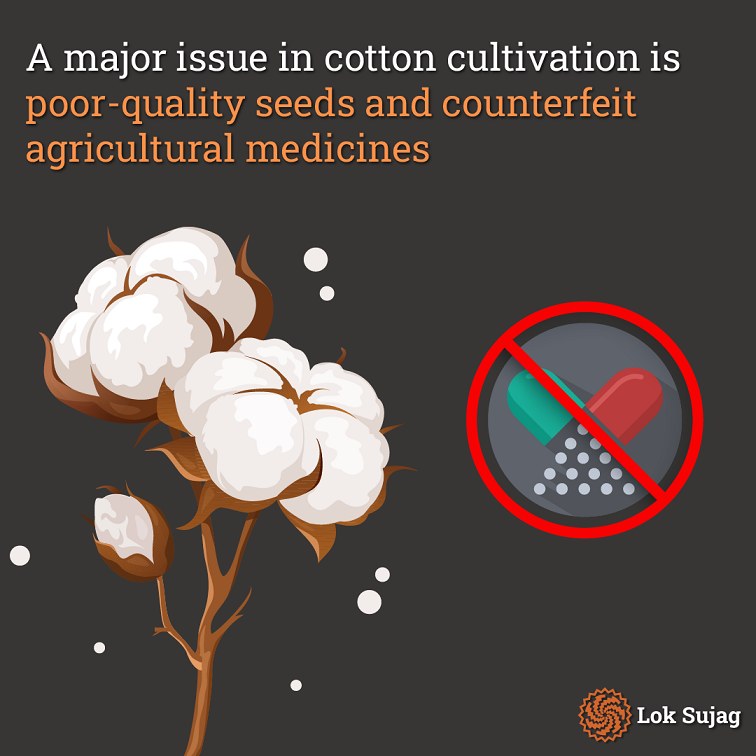 Chaudhry Iftikhar Ahmed, Central Secretary General of the Pakistan Kisan Ittehad (Pakistan Farmers Union), acknowledges that while cotton cultivators are benefiting to some extent, those who belatedly switched to cotton after wheat harvesting are encountering unfavourable conditions and significant losses. He says that maize cultivators, on the other hand, are better off due to favourable weather conditions this season, resulting in higher yields. Those who used to harvest 80 to 90 maunds per acre are now reaping 110 to 130 maunds per acre.
He explains that the price decrease isn't solely a result of supply and demand dynamics but can be attributed to two key factors. Firstly, the ban on soybean imports has led to a shortage of poultry feed production. A significant portion of maize production in Pakistan is utilised to prepare poultry feed. Additionally, the unchecked rise in chicken prices has led to a noticeable decline in sales. Resultantly, poultry production has also decreased.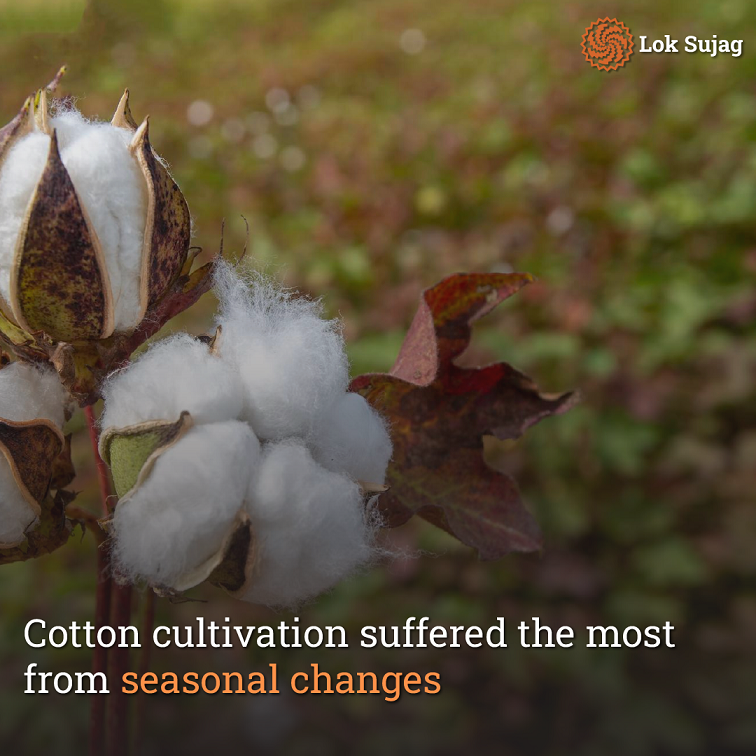 Another reason is the decrease in the overall international market price of maize. Previously, as there was a higher demand for maize globally, Pakistan used to export significant quantities of maize. However, due to the decline in prices, there has been a noticeable reduction in maize exports, and at the local level, its value has also witnessed a decrease of up to one Rs 1,000 in sales.
Muhammad Akram Kambu, the district president of Kisan Ittehad Pakistan, highlights that the shift from cotton to maize has inflicted considerable economic losses on Vehari.
Also Read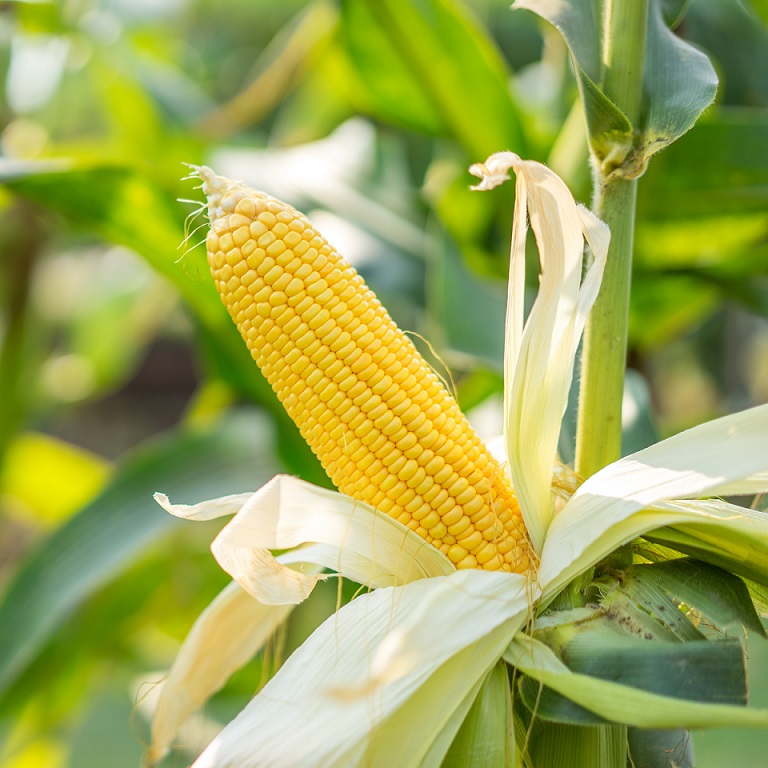 Maize grows as cotton wanes: Shifting landscape of agriculture in Vihari district
He says that about ten to fifteen years ago when there was a good cotton harvest here, not only were the farmers content, but the conditions of landless families were also considerably better. This is because many women from these families used to pick cotton, securing a year-long supply of fodder for their livestock.
"In addition, in the city, nearly five hundred factories and several oil mills have closed down, where thousands of workers were employed."
Kambu asserts that Vehari, once a hub for labourers from various cities and provinces, has witnessed a local labour force exodus to larger cities like Multan, Lahore, Faisalabad or Karachi for sustenance.
According to Akram Kambu, due to the absence of cotton, the economy of this city has suffered significant losses. Maize cultivation may perhaps never be able to compensate for this.