Fifty-five-year-old Thar-based farmer Abdul Ghani Samejo and his three daughters were severely injured in a deadly attack four years ago. This attack occurred during a dispute over land development between two factions of the Samejo tribe. In this assault, five of their family members suffered serious injuries from sticks and machetes. The attackers seized their fields when the injured were taken to the hospital.
Abdul Ghani Samejo's son, Samoo Samejo, reveals that the conflict arose over cultivating land declared "enemy property"; however, his father has been farming it since 1971.
He says that influential individuals have now taken control of it, and despite spending four years running between police stations and courts, they have not received justice.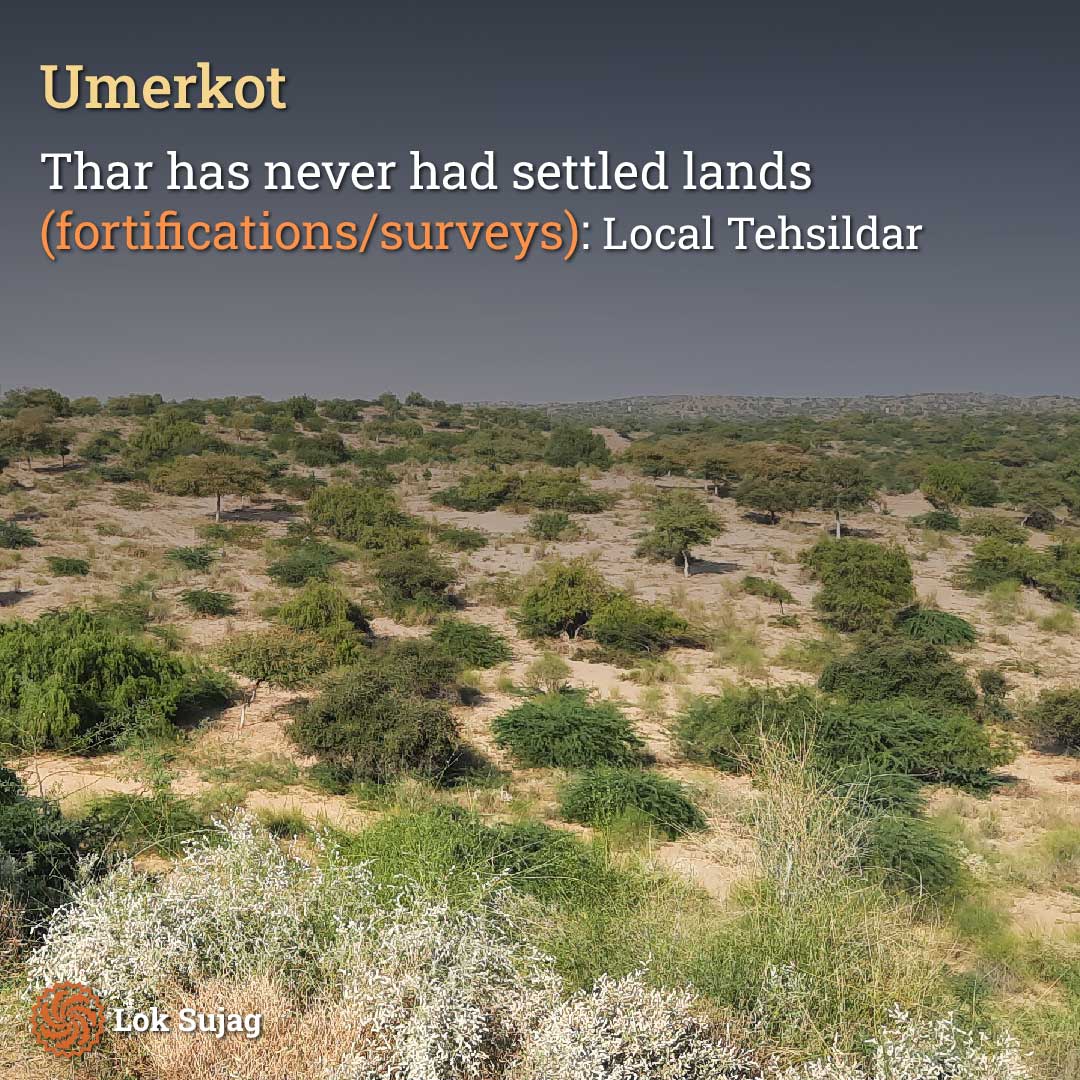 Crimes are relatively low in the Thar Desert, but after the July rains, disputes over rainfed land for cultivation erupt among farmers and claimants of property rights. These disputes often lead to people frequenting hospitals, police stations, and courts, keeping the police busy for about three months.
The lack of demarcated lands and land grant surveys is a fundamental cause of these conflicts.
Ali Sher Samejo, working as a Tehsildar (revenue officer) in Umerkot, states that there have never been demarcated lands or land grant surveys in the Thar Desert. However, settlement surveys' records are available for acres of land.
Encyclopaedia Britannica and other websites indicate that the total area of the Thar Desert in Pakistan is 30,000 square kilometres (km). However, according to government statistics, the overall area of this region is 22,150 square km, equivalent to 5.4 million acres.
Government lands, enemy property, and disputes:
Engineer Ali Akbar Rahmoon, a resident of the village Tarr Dost in the Chachro Tehsil of Thar, explains that apart from private ownership, the lands in Thar are divided into four major categories.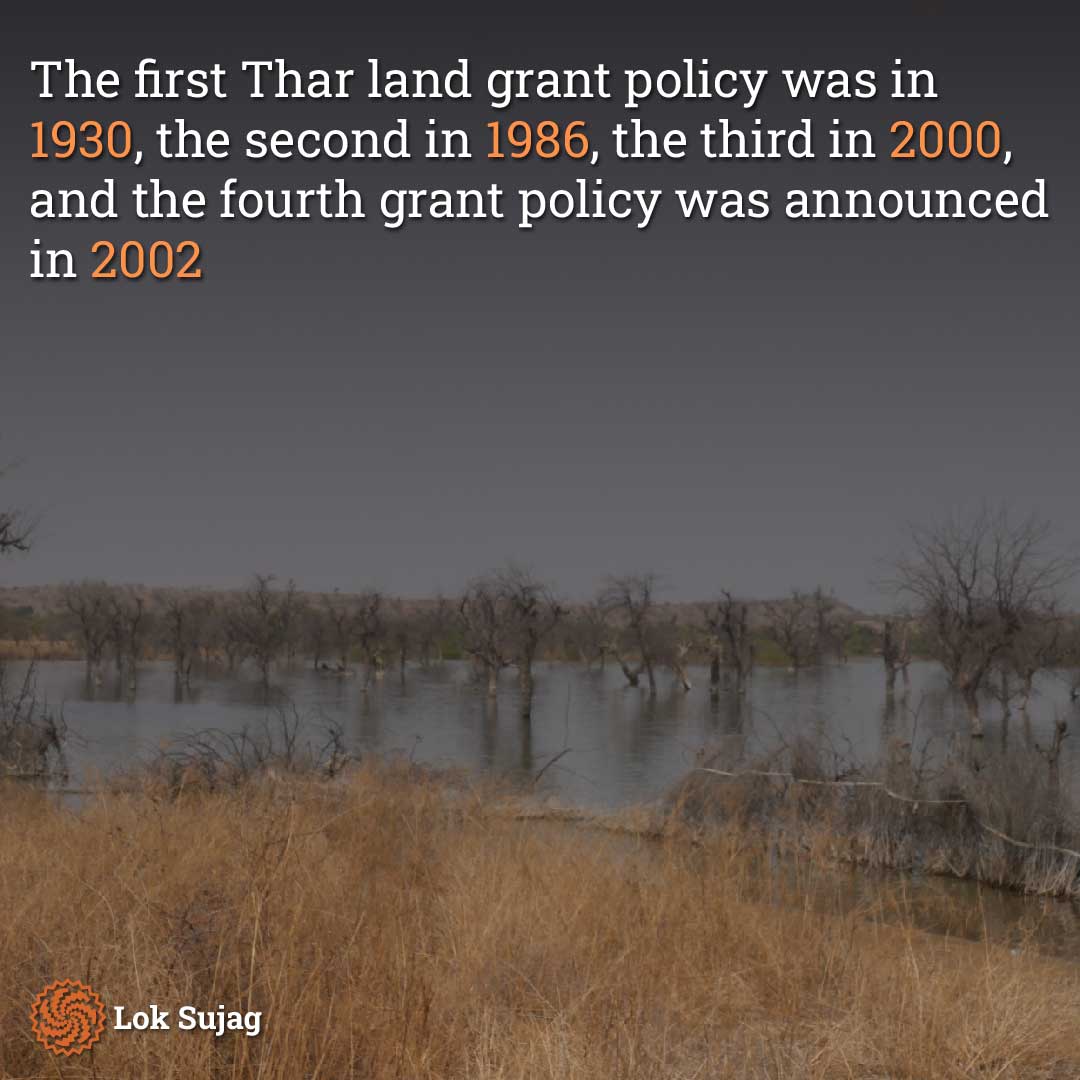 The first category comprises government lands, including reserved areas, forests, water reservoirs, natural lakes, and ancient barren lands (non-arable). These lands cannot be cultivated and are also unavailable for private ownership.
Ali Akbar explains that the second type of land near cities and towns is called "Gauchar" (grazing land).
The third type of land is that which remained vacant during the partition of British India. This is called "Abandoned Property" and the fourth type of land left behind by people who migrated to India during the wars of 1965 and 1971. This is referred to as "Enemy Property."
He mentioned that Gauchar, Abandoned Property, and Enemy Property are all government-owned, but there are differences in their management. Government lands have a total cultivable area of 6,13,374 acres.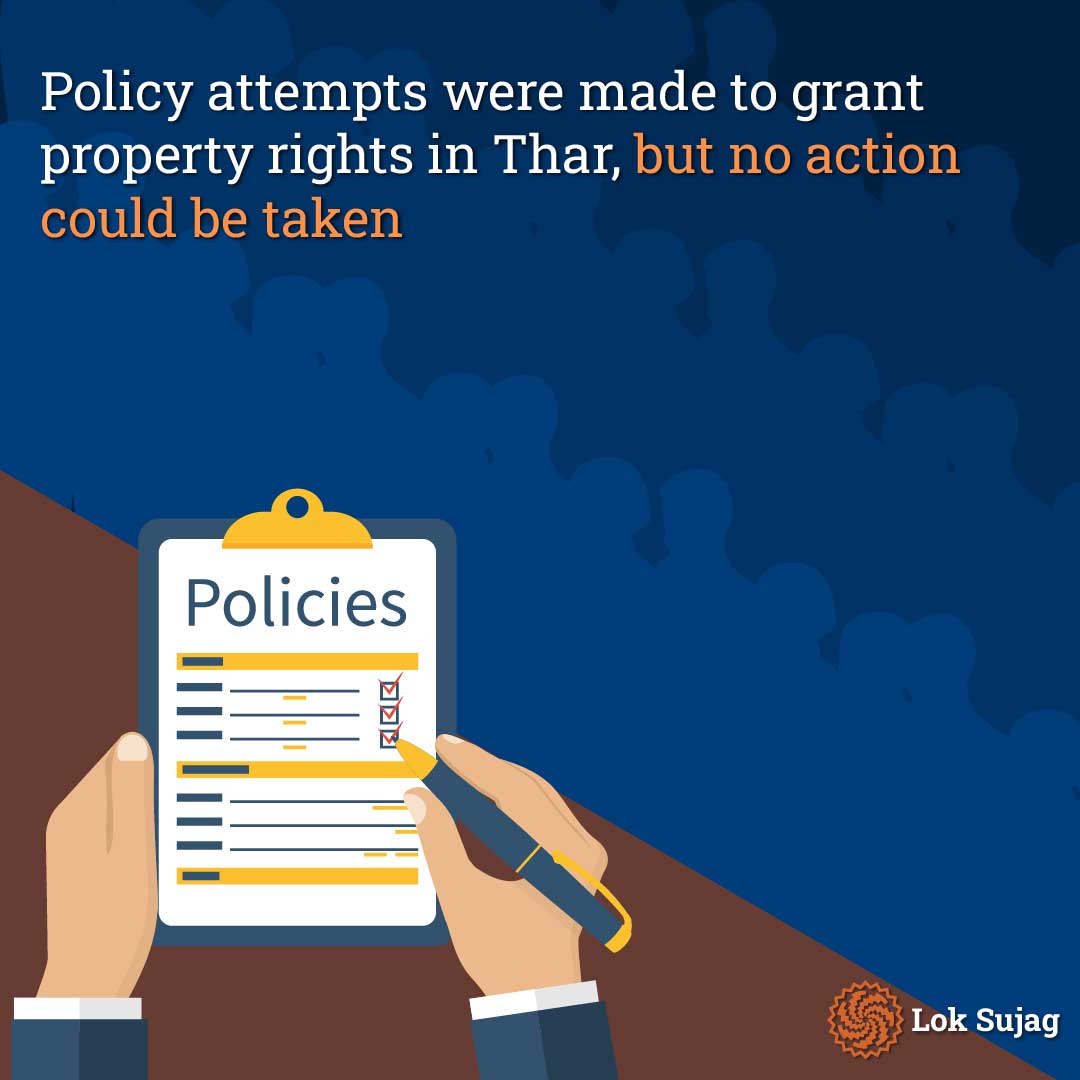 According to government statistics, the Tharparkar district has a total area of 1,89,194 acres of Enemy Property. Besides, there are other government-owned cultivable areas in the district. In the desert region of Umerkot district, there are 8,976 acres of Enemy Property.
As per revenue records, 235 residents have occupied Enemy Property in Umerkot and are currently inhabiting it. The Umerkot Revenue Department prepared this report in August 2021.
Ali Akbar Rahmoon mentions that disputes over occupation occur on all government lands and grazing areas. However, more disputes are observed on Enemy Property because there is no government system to manage and supervise these lands.
In the past, policies to grant property rights in Thar have been formulated, but none have been effectively implemented. The first Thar Land Grant Policy was introduced in 1930, the second in 1986, the third in 2000, and the fourth in 2002. However, none of these policies resulted in the establishment of settled lands.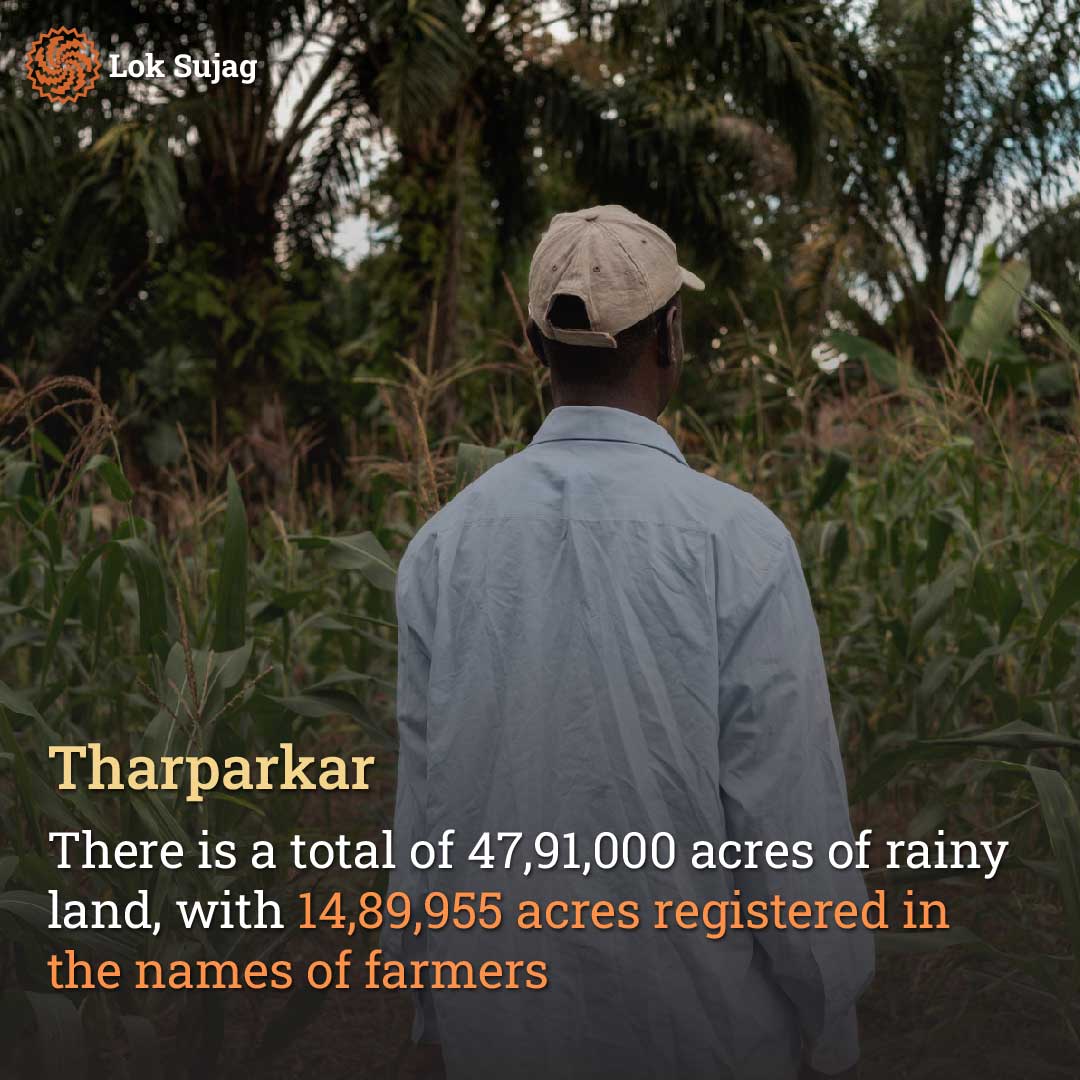 Researcher and writer Bhawro Mall Amrani, resident of Chelhar city in Tharparkar, discuss in his book Thar Ki Lok Danesh (the original title and book are in Sindhi) that the 1930 Land Grant Policy required that the cultivating farmer gather the crop and present it to the village headman (Mukhia/Wadeera).
In the 1986 policy, the previous policy was rejected, and the cultivation period required to grant ownership was reduced from ten years to five years. The policies of 2000 and 2002 are also similar.
Bhawro Mall Amrani believes that local knowledge was overlooked while formulating all four policies, which is why they couldn't be effectively implemented.
Deep Singh Sodho, a resident of Vehari village in Tharparkar and a retired Patwari (land revenue officer) from the Revenue Department, mentions that there is a total of 4,791,000 acres of rainfed land in Tharparkar, out of which 1,489,955 acres are registered as cultivable lands, registered in the names of farmers.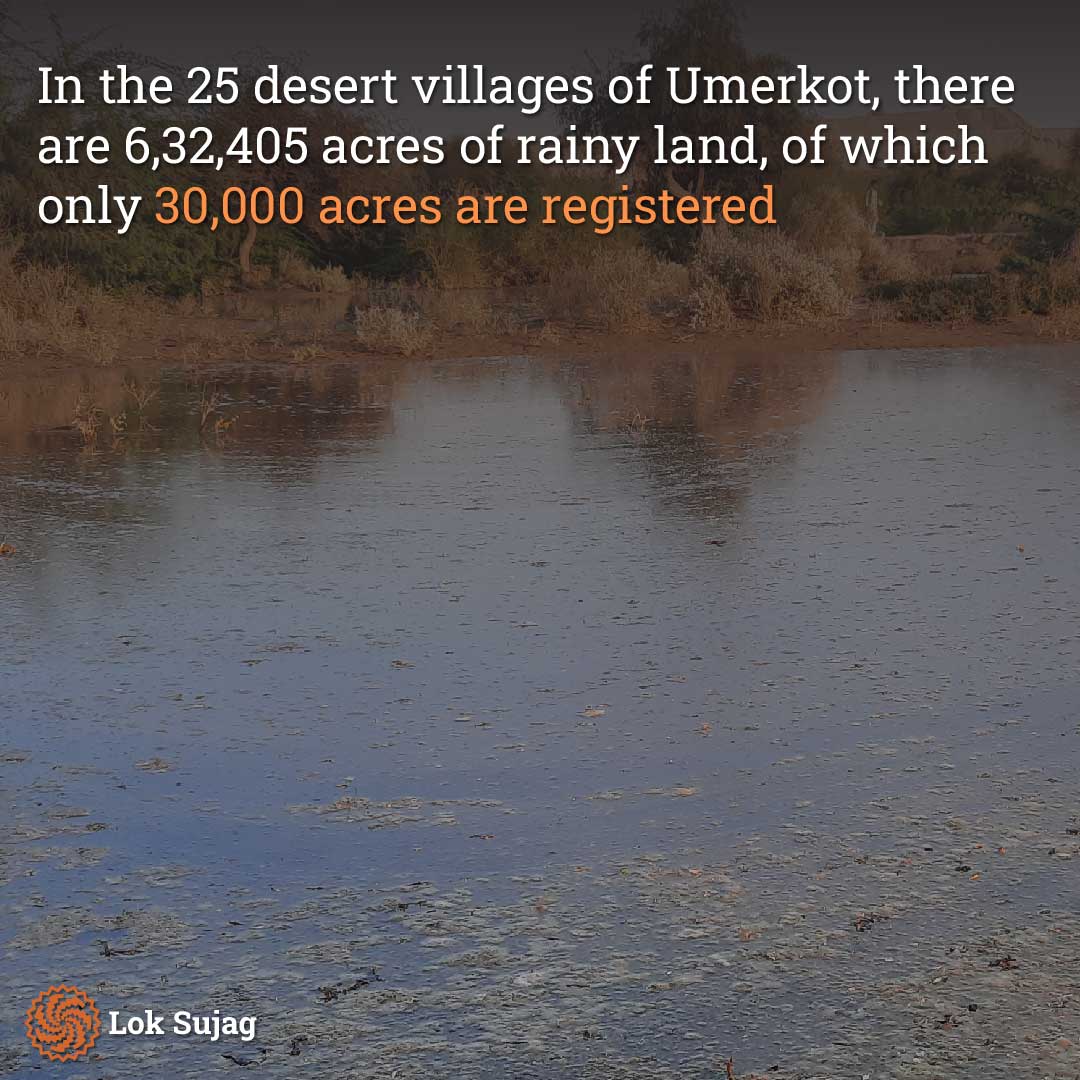 Similarly, the Umerkot district has 6,32,405 acres of rainfed land in 25 desert villages. Patwari Chandar Parkash Soothar explains that only 30,000 acres of land are registered (accepted) here.
According to Chandar Parkash, in Tharparkar, in the event of rainfall, landowners are charged two rupees per acre as revenue. At the Registrar Land Revenue Office, buying and selling rainfed land in Thar typically involves two to two and a half lakh rupees per five acres, including registration fees.
How land ownership for farmers is established
Saain Dada Nhari, a 65-year-old farmer from the village of Shahmeer Dhani in Umerkot, has been practising agriculture for 40 years. He explains that on enemy property, farmers are granted permission to cultivate. A farmer who pays a year's worth of "Dhel" (agricultural tax) is called a "Yak Salo" (one-year) farmer.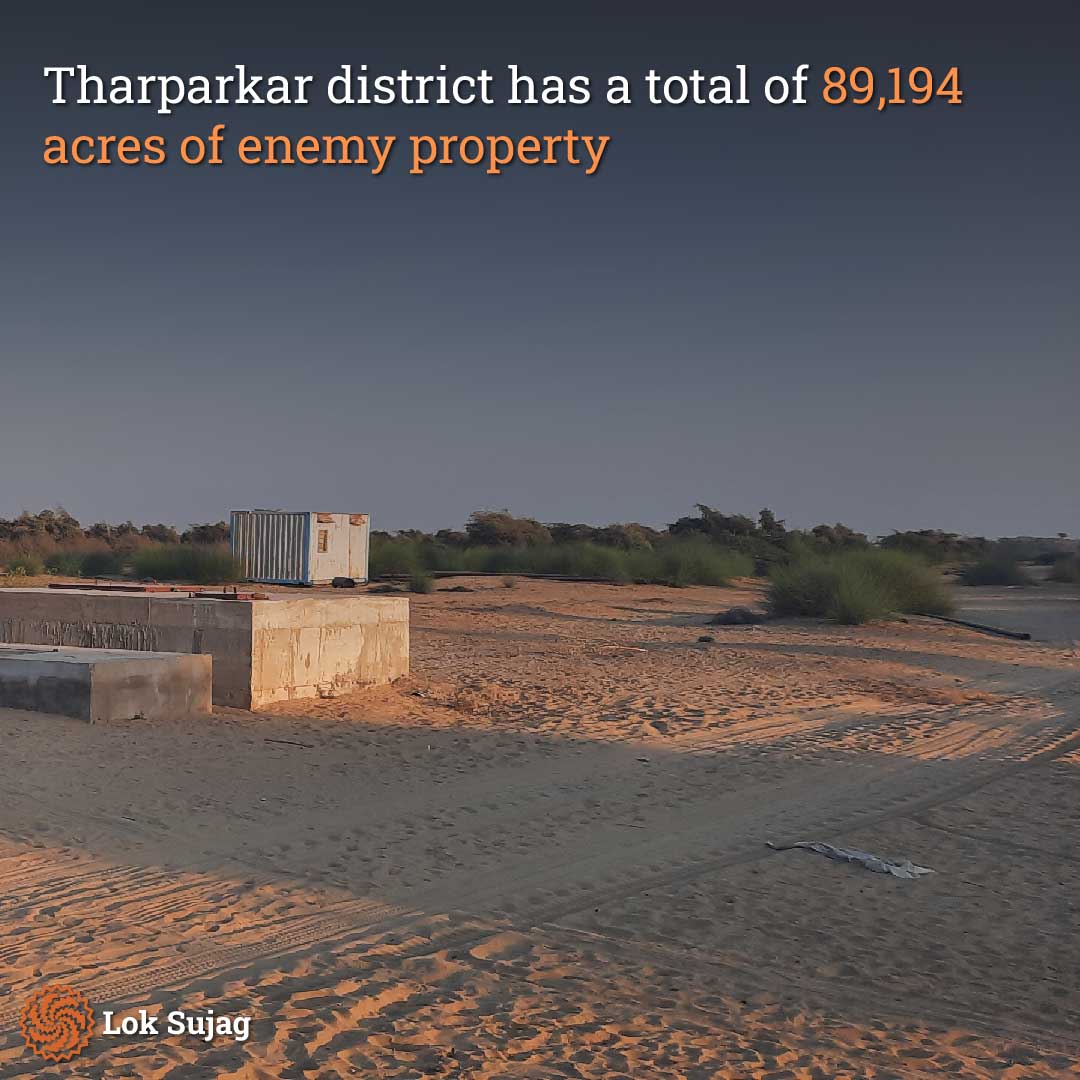 He states that a farmer who consistently pays the tax for the same piece of land for five years gets the land registered in their name. This is referred to as "Hameshgi," meaning the land legally becomes the farmer's ownership. However, they do not receive official ownership documents.
New Thar land grant committee and survey commences
Rana Hameer Singh Sodho from Dhaat has served multiple times as an MPA and provincial advisor and is now a Thar Land Grant Committee member. He mentions that he has been striving to grant legal status to the Thar Land Grant Policy under the Sindh Assembly for the past 76 years.
He reveals that the Sindh government established the Thar Land Grant Committee on July 30, 2021. Makhdoom Mahboob-ul-Zaman was appointed as its chairman, and its members include various Assembly members, Revenue Board members and the secretary.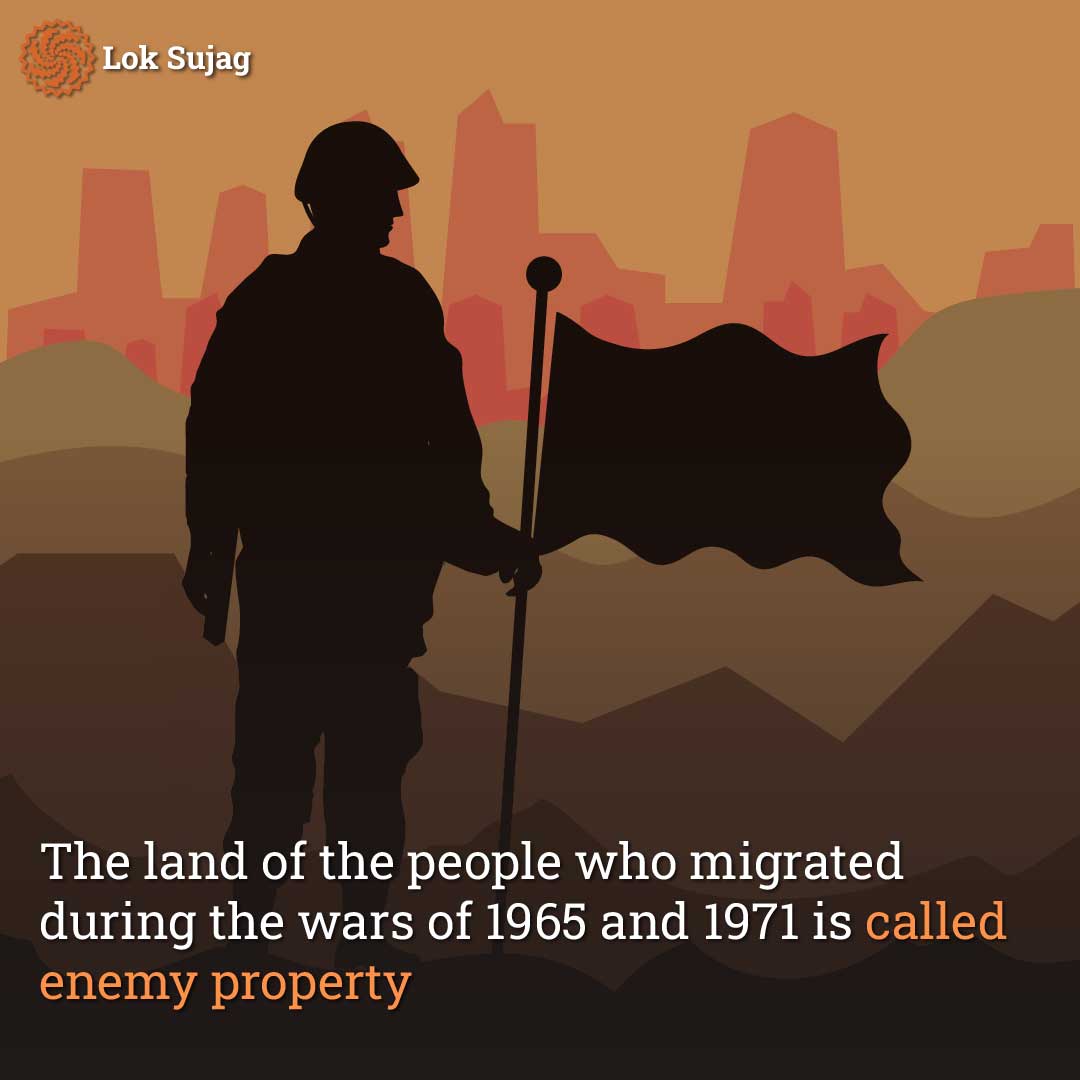 Rana Hameer Singh states that the Finance Department initially allocated 110 million rupees. A survey of 2.5 lakh acres of rainfed unregistered land in Tharparkar's talukas of Kaloi and Islamkot, modelled after it has commenced. Makhdoom Mahboob-ul-Zaman inaugurated it in Mithi on August 5, 2023.
Why the land grant survey is important
Dost Muhammad Rahmoon, a resident of Mehran Veero village in Chachro, also served as a former MPA and provincial advisor for the People's Party and is now a Thar Land Grant Committee member.
Also Read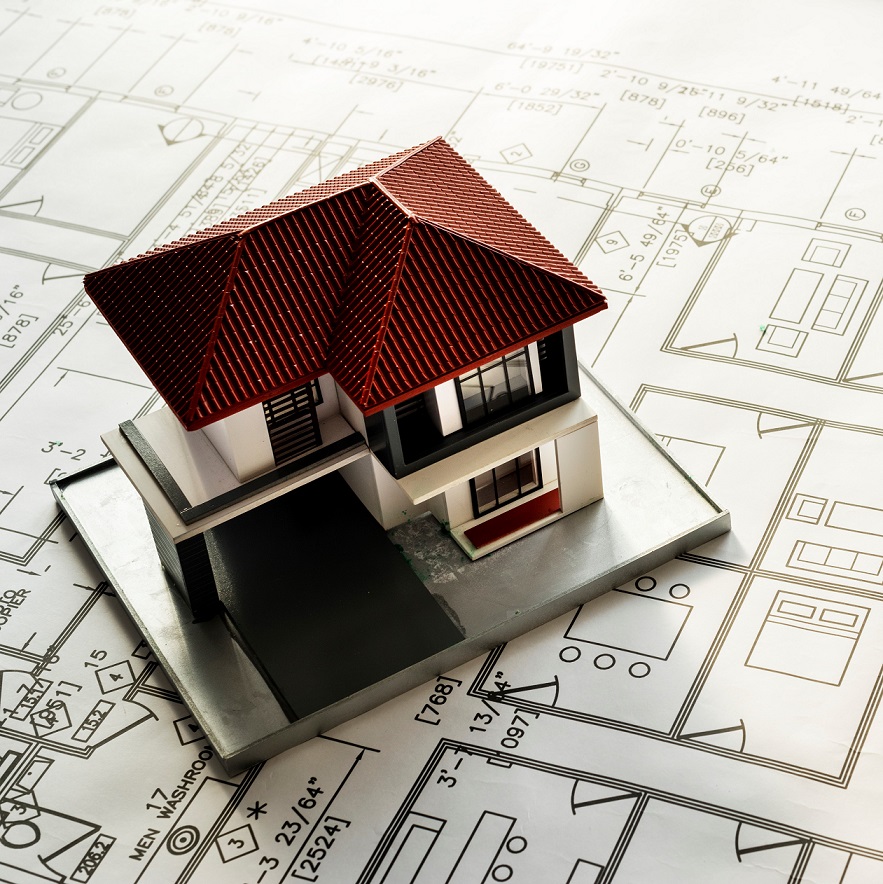 Rapid urbanisation in Hyderabad: Challenges and impact on farmers and villagers
He says that new disputes arise every year after the rains. Therefore, the new committee will survey unregistered lands under its mandate and prepare recommendations for the "New Land Grant Policy."
He mentions the committee will set boundaries in the first phase according to the Revenue Records of enemy and unregistered lands. The work of demarcating patwar circles and creating maps will be completed. The boundaries of all areas will become clear, and thus, the longstanding disputes over "property boundaries" in the Thar desert will be resolved.
He says that in the second phase when the policy framework becomes legally established, the process of demarcating land records will begin. The remaining disputes will also be resolved through this, and no one will encroach upon anyone else's registered land.
According to Rana Hameer Singh, a complete survey of the entire Thar desert will be conducted, property values will increase in the area, and the 76-year-old issue of the people of Thar will be resolved.