Sadaf*, a student of Islamic University Bahawalpur, is under immense mental pressure. In recent days, following the exposure of a scandal involving sexual harassment against female students at the university, her image has been included in the materials that have gone viral on social media. While her face remains indistinct in the content, she is deeply fearful, to the extent of deactivating her Facebook account.
She belongs to the rural area of Rahim Yar Khan and is in her final semester, pursuing a BS degree at the university. She reveals that upon joining the university, one of her professors told her to take the initiative in working on assignments to attain higher grades. This professor consistently encouraged her to visit his office to collaborate on her essays.
According to Sadaf, the professor started sharing personal matters with her over time. Despite not wanting to be engaged in those discussions, she thought it was better to stay silent, considering the dynamics of their student-teacher relationship and out of respect for the professor.
Until this juncture, there had been minor discomfort. However, one day, the professor offered Sadaf a small packet of powdered drugs, implying it could enhance her late-night studying effectiveness.
Nevertheless, Sadaf politely declined the offer.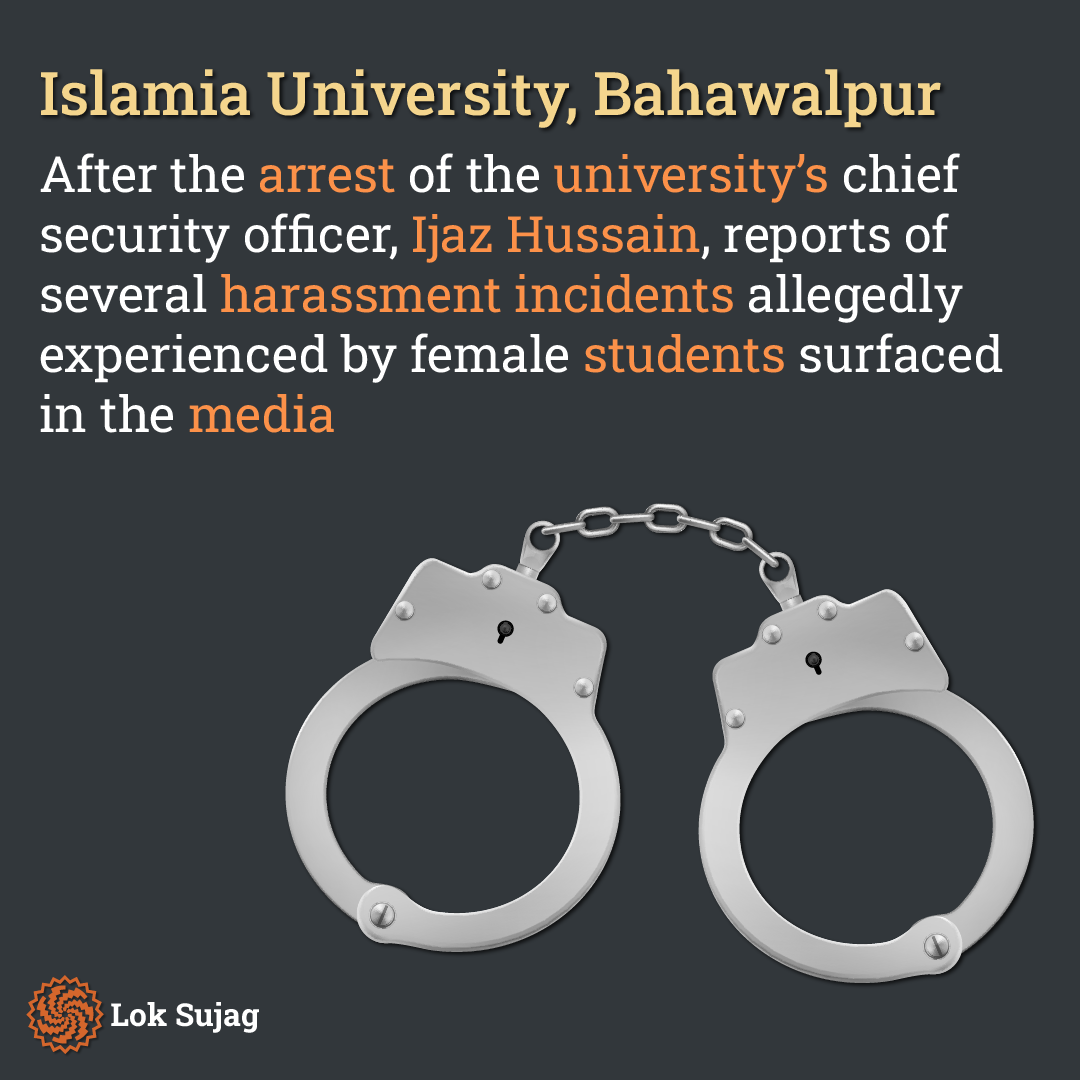 One day, she received notification from the same professor regarding their department's annual dinner, which was deemed compulsory for her attendance. Later that evening, he arrived at Sadaf's hostel and asked her to come outside, explaining that the shuttle service had already departed and he had come to provide transportation.
Sadaf firmly declined and asserted that she would reach the department on her own. Despite her resistance, he, with the help of the hostel employee, almost forcibly made her sit in the car. Rather than taking her to the department as initially stated, he changed the car's direction towards his own house, claiming to have urgent matters to attend to.
Sadaf shares that she was unwilling to go inside the house, but he insisted that his family members were present and she could enter without hesitation. Feeling compelled and angry, she reluctantly accompanied him to the house. He made her sit in the living room and once again presented a packet containing powdered drugs and cigarettes, pressuring Sadaf to use them. It was later revealed that the contents of this packet were intoxicating.
Sadaf told him that she would not take drugs and attempted to leave. However, the teacher forcefully made her smell the powdered drug mixed with a cigarette, causing her to become semi-unconscious.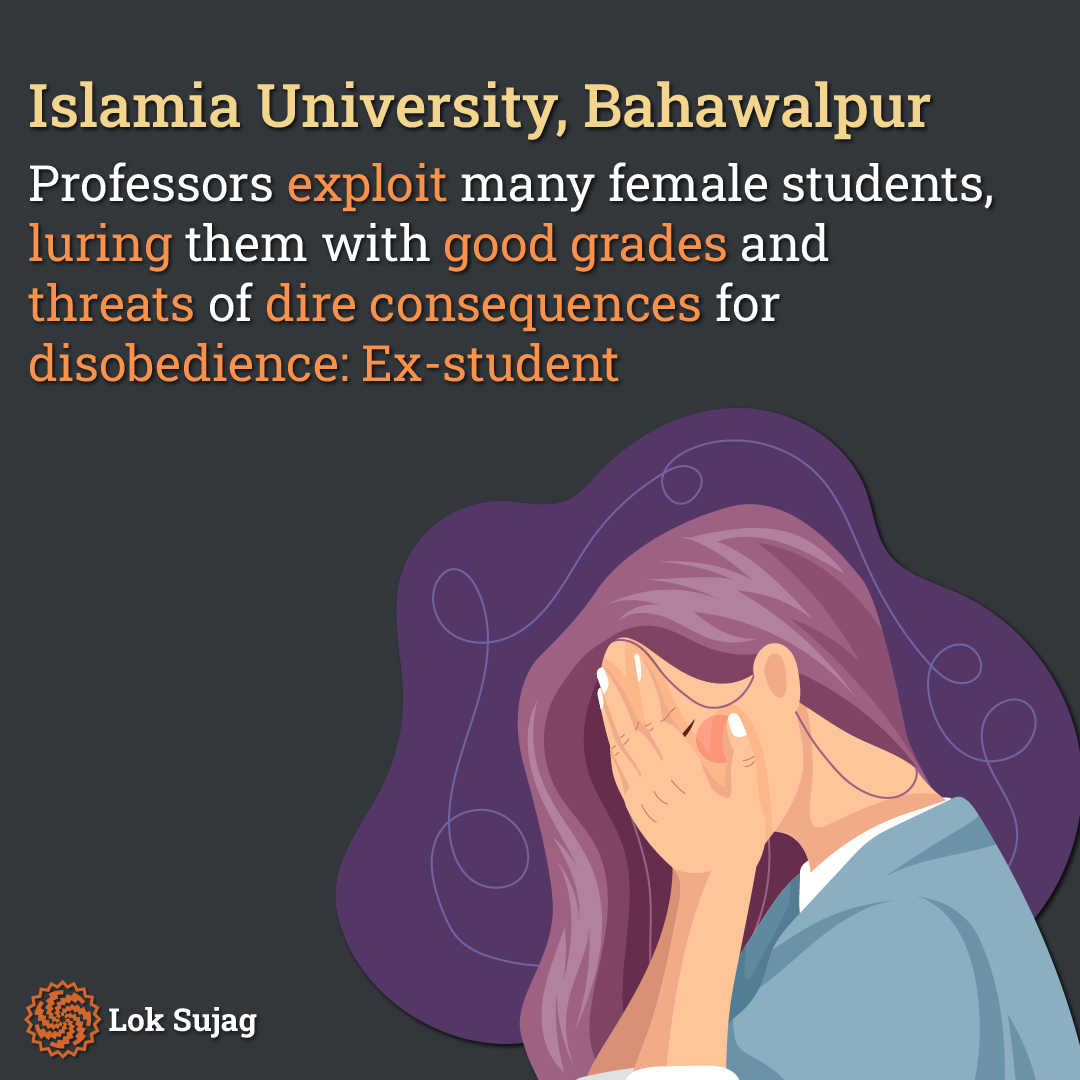 After some time, when Sadaf regained her senses, she somehow managed to leave the place.
Following this incident, she experienced several days of depression and consciously decided to maintain a distance from this professor in the future. However, one day, the professor called Sadaf to his office and showed her photos and videos on her mobile phone that were taken at his house when she was in a state of unconsciousness under the influence of narcotics.
The professor issued a threatening ultimatum, warning Sadaf that any defiance of his orders would lead to him sharing the pictures and videos with others. He began blackmailing her. Although Sadaf contemplated reporting the matter to the university administration, she refrained from doing so due to fears of potential defamation and the possibility of her studies being negatively impacted.
Incidentally, the university lacked a formal complaint system.
Sadaf feels scared, worrying about the potential repercussions if her family finds out about the situation. Her father and brother are unaware of her picture going viral on social media, but they have already prohibited her from attending the university after the scandal became public.
Humaira Kanwal*, a recent female graduate from the same university, also experienced the exploitative tactics employed by some teachers. She points out that the university community widely acknowledges that certain teachers actively exploit their position to take advantage of students.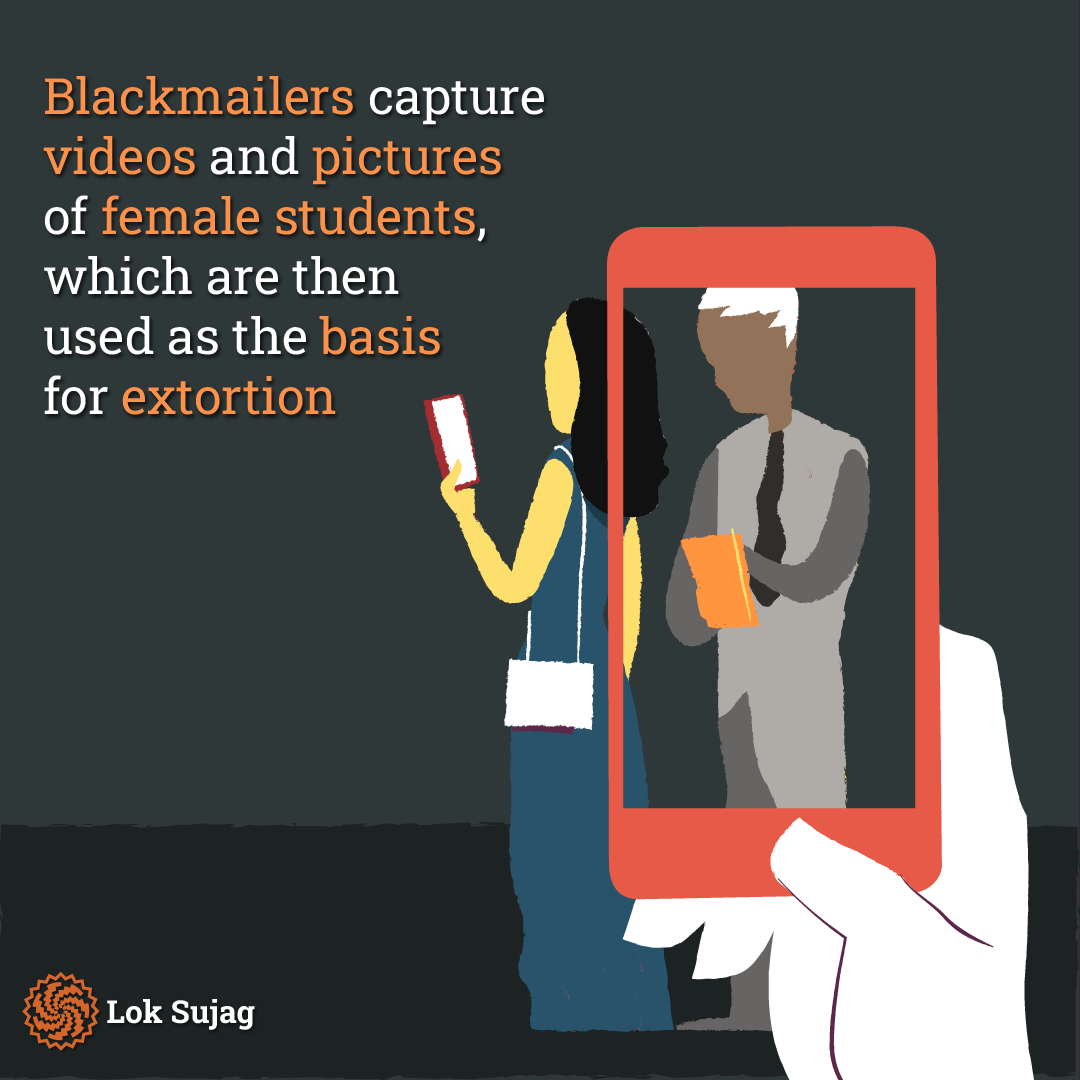 She reveals that certain teachers actively inform female students that using "ice" is essential to excel in examinations. "It is an addictive substance that these students initially consume to stay awake, but later find themselves becoming addicted to it," Humaira says.
She asserts that a group of employees in the university's hostel actively operates a business of selling ice and systematically addicting students to it. Despite the administration confiscating ice from the hostel multiple times, no action has ever been taken against the individuals responsible for bringing it here and facilitating this harmful practice.
"The students' educational future depends on the teachers, so many professors actively take unfair advantage of their position and impose unreasonable demands on them. They also use threats of consequences if the students do not comply," she further says.
She says that lodging complaints about harassment and seeking justice for any form of abuse is a challenging task.
"Female students, on the one hand, fear that the teacher might impact their academic performance, while on the other hand, they also strive to uphold their self-respect and maintain their families' dignity. Consequently, this makes it challenging for many female students to protect themselves and their future against the exploitative actions of their teachers."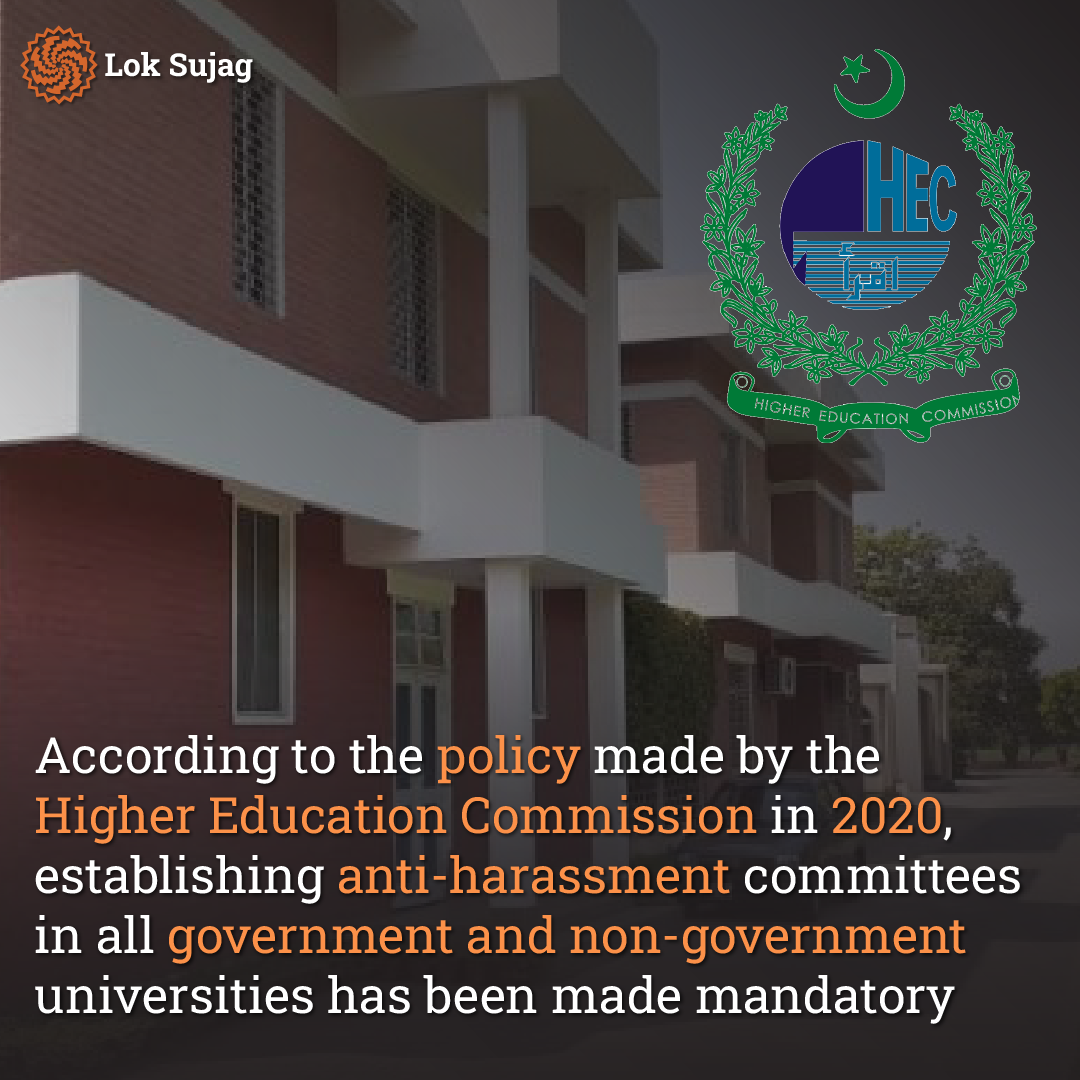 Humaira states that professors lure many female students with the temptation of good grades and actively issue severe threats of adverse consequences. The professors take these students to parties and coerce them into engaging in drug use and participating in physical relationships.
"They record videos and take pictures of these students and use these to blackmail them. They also exploit the vulnerabilities of these young women, coercing them into recruiting more students."
After the arrest of the university's chief security officer, Ijaz Hussain, the media reported several such incidents, allegedly involving female students at Islamia University Bahawalpur.
The police claimed to have recovered crystal ice and indecent images and videos of women from Ejaz Hussain's possession. They have also released a confessional statement made by Ejaz Hussain during his police custody, wherein he mentioned the names of five individuals, including professors.
The standing committee of the National Assembly summoned the university's vice chancellor in response to a similar case filed against Dr Abubakar, the university's treasurer. However, no further action has been taken in this matter.
Vice Chancellor Dr Athar Mehboob, who has subsequently resigned, denied all the allegations during a press conference. He defended the university administration, particularly the Chief Security Officer.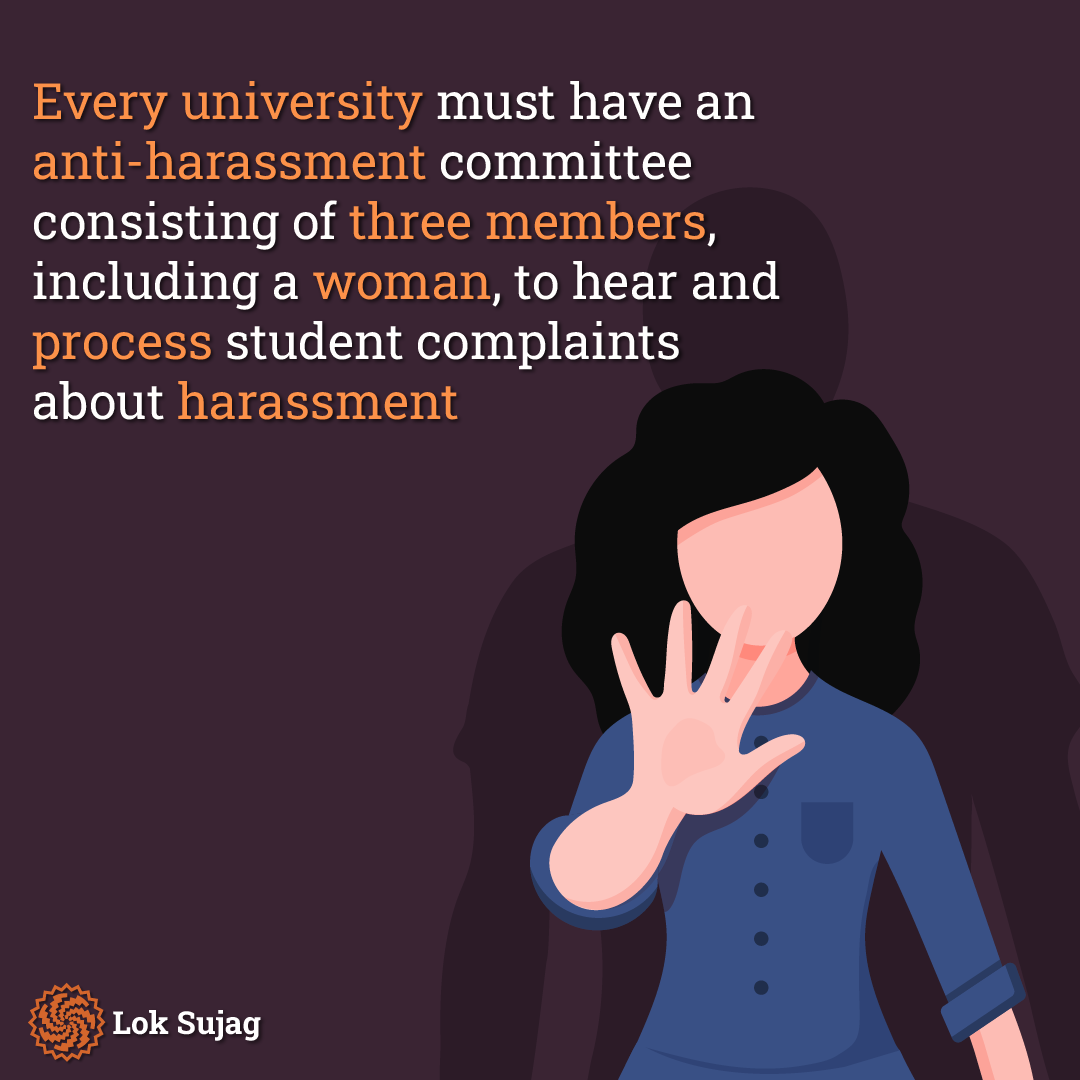 Since there is no plaintiff in this case, the mobile phone of the Chief Security Officer has been sent to the Punjab Forensic Agency.
Additionally, the caretaker Chief Minister of Punjab, has announced the establishment of a judicial commission to investigate the matter thoroughly.
Hadi Chatta, an advocate specialising in cybercrime-related cases, emphasises that this case presents a challenge as social fear greatly reduces the likelihood of a plaintiff coming forward. They assert that the police should have promptly handed over the material from the mobile phone to the FIA (Federal Investigation Agency). Even if the forensic test confirms the genuineness of the mobile phone data, the accused are unlikely to face punishment, as the victims may not come forward due to the fear of stigmatisation.
What does the semester system have to do with harassment?
Assistant Professor Rafidah Nawaz, who has raised her voice against harassment of women at Bahauddin Zakaria University in Multan, highlights that one of the main reasons why such incidents are common in universities is the semester system, which puts the future of students, especially female students, at the mercy of teachers.
In this system, teachers have the discretion to allocate sectional marks, and each department usually establishes its own rules. As a result, many teachers attempt to exploit students by using their discretionary powers and imposing self-imposed rules.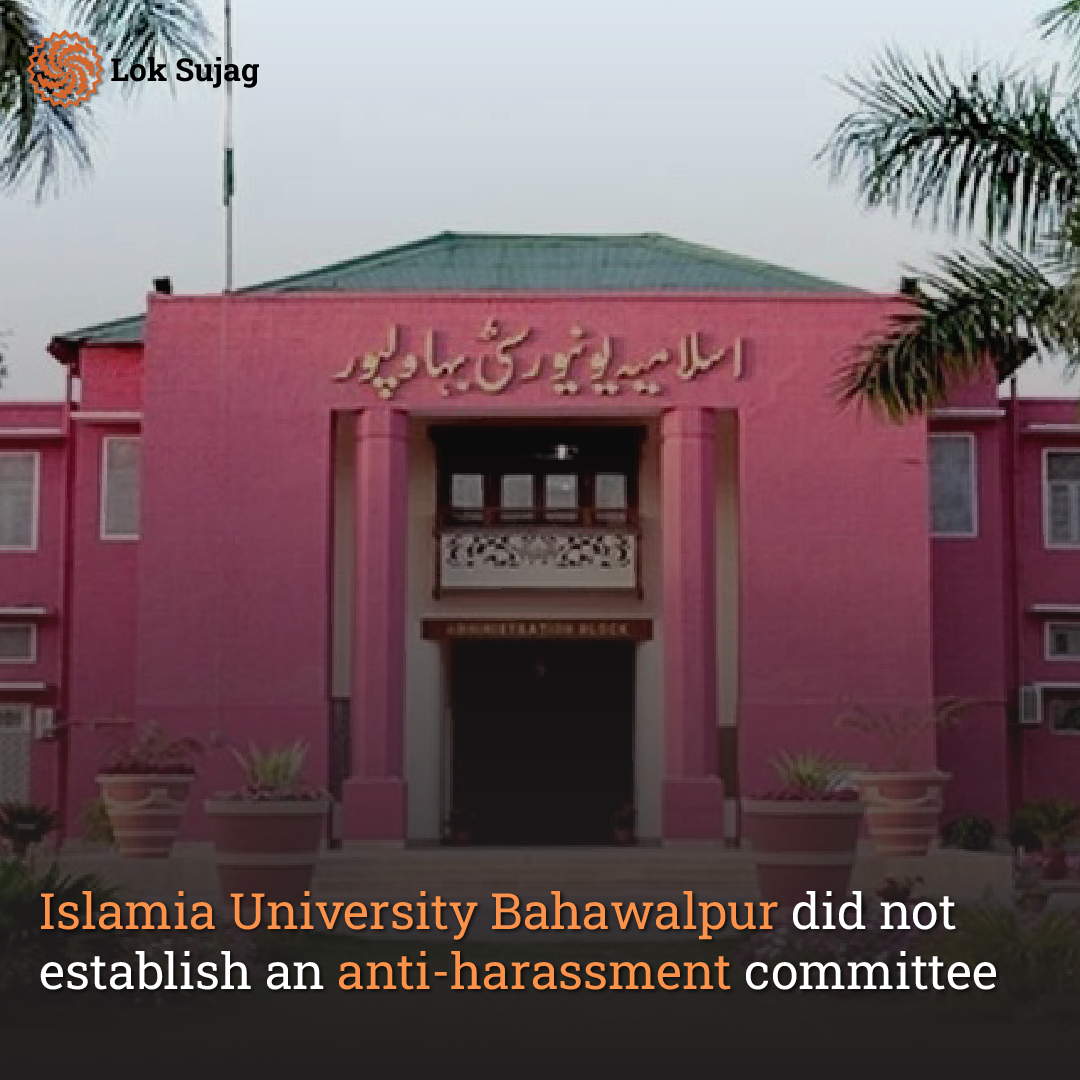 It is worth noting that in many such institutions, including Islamia University Bahawalpur, the process of monitoring the semester system and evaluating the performance of regular teachers is primarily limited to paperwork. Furthermore, there is no supervision at all for visiting teachers.
Islamia University has also established a department dedicated to enhancing teaching quality. As per the prescribed procedure, all departments are expected to provide a link to the students at the end of each semester. This allows teachers' performance to be evaluated through students' feedback.
However, the university administration does not provide students with this link, raising concerns about the transparency of the system. As a result, professors gain extraordinary powers, which, in many cases, are specifically used to pressurise and exploit female students.
Zil-e-Huma*, a student of Islamia University, confirms this. She states that when she was in the sixth semester of her BS studies, one of her professors offered her the pick-and-drop facility in his car.
She shares that her house is located far from the university, and the professor was aware of this. Despite her refusal, he reached her house one day early in the morning and pressured her to accompany him to the university. She went with him on that occasion, but the professor continued to make such advances, turning it into a regular occurrence, which was deeply troubling and unsettling for her as a female student.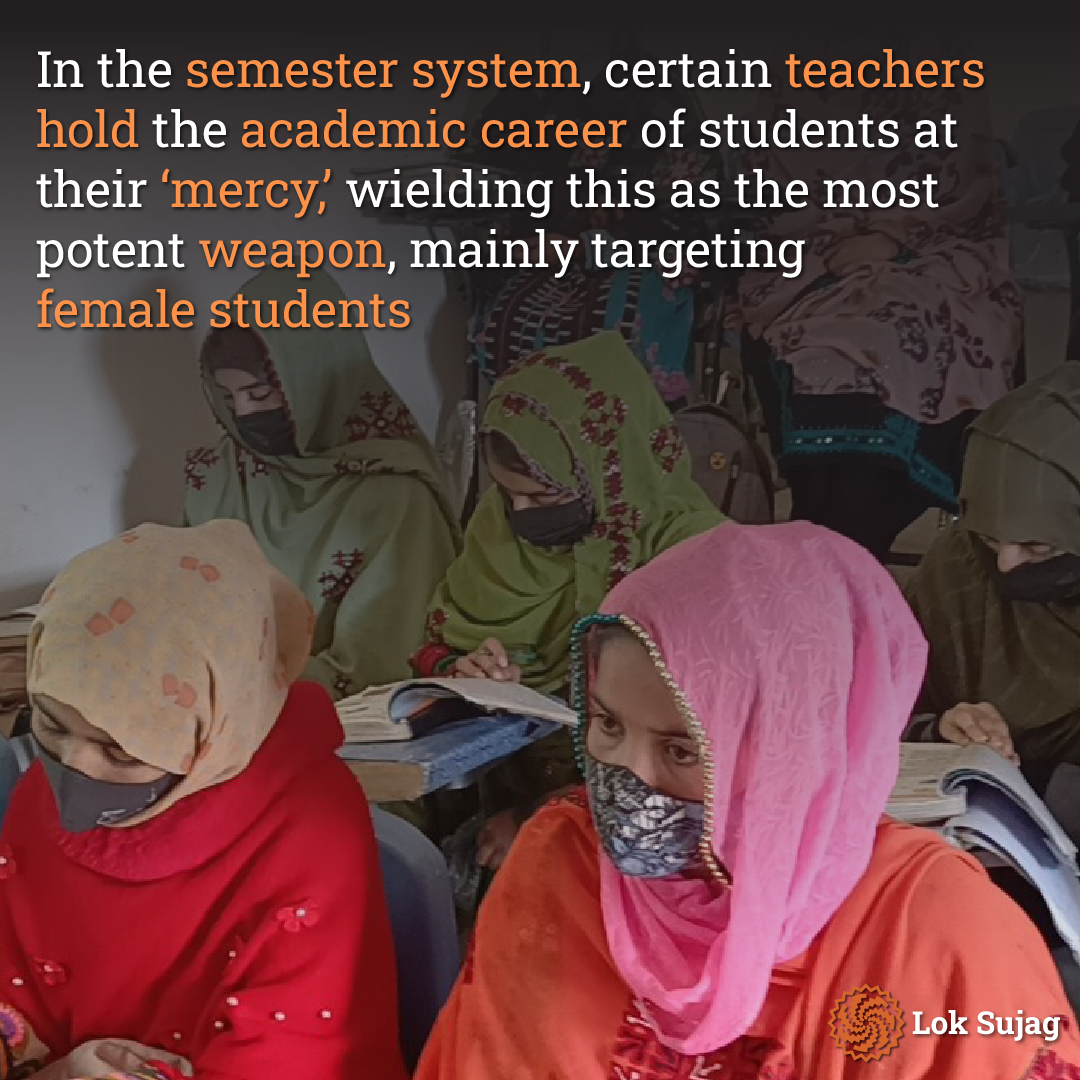 Zil-e-Huma states that when she informed the professor of her decision not to accept his offer in the future, he threatened her, stating that unless she complied, he would hinder her chances of receiving good grades in the semester. Subsequently, the professor resorted to coercive tactics, at times forcefully taking her to cafes and pressuring her to accompany him to parties. These distressing experiences have left her feeling uncomfortable and deeply concerned as a female student.
She points out that some teachers hold students' academic careers in the university's semester system at their 'mercy,' with a particular emphasis on using this as a powerful tool against female students.
She confesses that to safeguard her academic path, she succumbed to the pressure imposed by the mentioned professor, who later resorted to blackmail.
She also mentions that numerous university students encounter a similar situation where they feel powerless when confronted by the authoritative position of their professors.
Anti-harassment policy and the scenario at Islamia University
The Higher Education Commission has enforced a policy in 2020, making it mandatory for all government and non-government universities to establish anti-harassment committees. These committees aim to safeguard students from harassment within higher education institutions. Universities failing to form such committees could face stringent disciplinary actions.
Also Read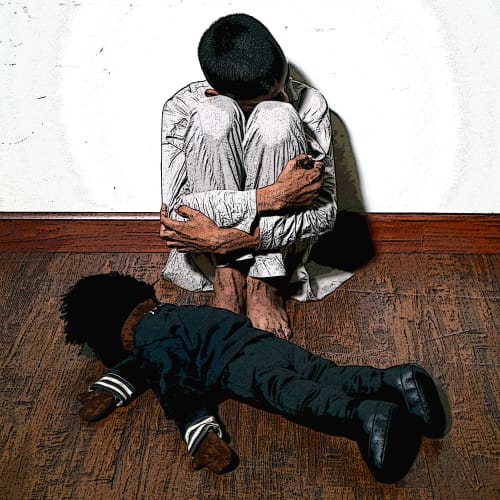 Rising incidents of children's sexual abuse: What makes the families of victims to pardon the perpetrators
According to this policy, educational institutions must establish a committee comprising three members, including at least one woman. This committee holds the responsibility of receiving and addressing student harassment complaints. In the event of a complaint, the institution's management must forward it to the committee within twenty-four hours, and the committee must then initiate an investigation within three days.
Islamia University Bahawalpur has not taken any practical steps to implement this policy, nor has the Higher Education Commission issued any warnings to this university on any matters. Until now, the university had not established an anti-harassment committee nor informed the students about the active practice of anti-harassment laws as per regulations.
Social activist Athar Jahanian highlights that, in the absence of anti-harassment committees, educational institutions often suppress incidents of harassment under the guise of internal inquiries. Numerous universities have witnessed such occurrences. To address this, he advocates for including district administration members, women lawyers, and female representatives from civil society in these committees. This proactive approach can enhance the effectiveness of tackling such incidents.
*Names have been changed to protect privacy