It has only been a few weeks since the tragic accident of the migrant boat sinking in the sea near Greece. However, it seems that people have not learned any lessons from this incident, and many young individuals are still prepared for illegal travel to Europe through the same dangerous process. The accident occurred on June 14, and over 600 people lost their lives, with more than half being Pakistanis.
The accident had a devastating impact, with only 82 people surviving, and among them were 12 Pakistanis.
14-year-old Abuzar and his uncle Shehryar died on the same ill-fated boat. They were both residents of Tahli Sahib village, located 12 km from Gujarat. Three more young people from the village have reportedly embarked on a similar journey to Italy through the same agent who had promised Abuzar and Shahryar a better future by taking them to Libya and then to Europe by sea.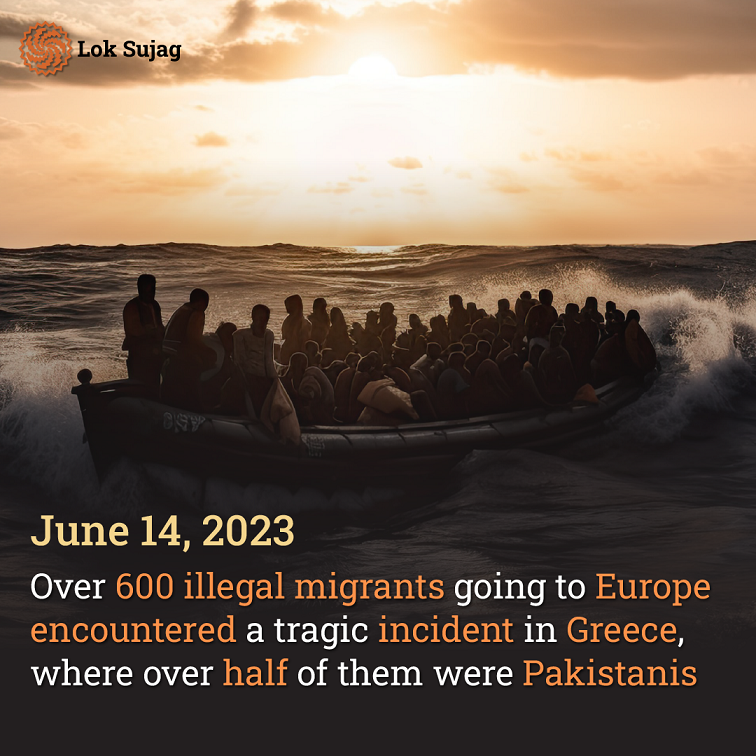 Most people in the village know about the journey of these three young men, but they don't talk about it much.
Allah Dutta runs a grocery store in Tahli Sahib. He, along with the local people, prays for these young people to reach their destination, hoping it will improve the conditions of their homes.
"Several boys from the village have made it to Europe with the help of agents. They believe the boat accident resulted from fate or God's will, not the agents' fault."
Ten young men from Kadial Kalan town in Nowshera Varkan Tehsil, Gujranwala, died in this accident. Seven young people from the same village are in Dubai and Libya, trying to move to Italy. The locals mentioned that these individuals left the village after the boat accident and were aware of the incident.
People said that the agent who fled after the accident is still helping youth from the area to go abroad. He secretly contacts his "clients" over the phone.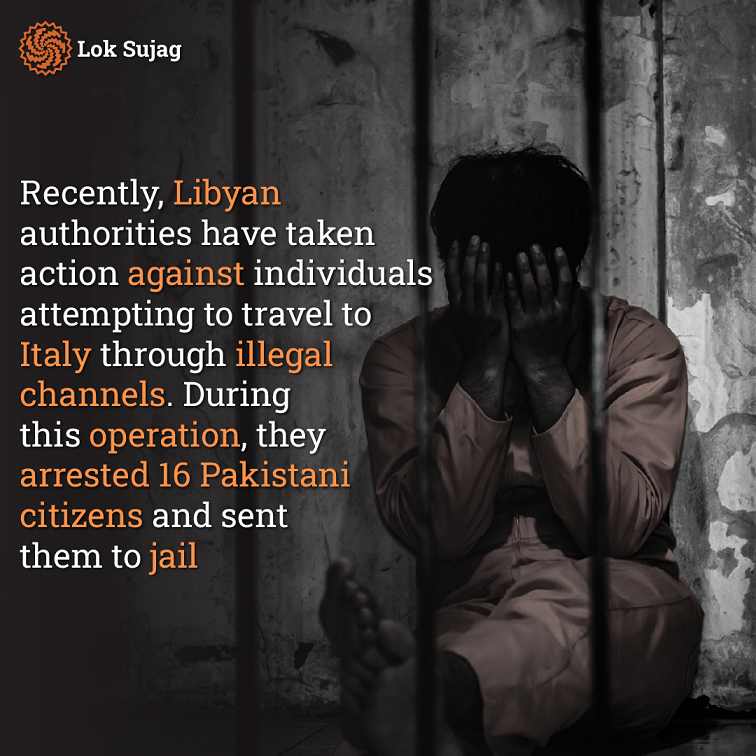 A local resident, Amjad Hussain, says the day after the accident, the agent locked his house and ran away. He was afraid of the reaction from the victims' families and being caught by the FIA.
"How can people in a village, where over a hundred boys are in Europe, sending home Euros and Dollars, be convinced to stop their children from going abroad through 'Dunking'?"
Locally, the practice of smuggling migrants to other countries is called Dunking, and the workers involved are known as Dunkers. People are sent abroad through this process in two ways.
One of the routes involves crossing from Balochistan into Iran, then proceeding to Turkey and Greece. After reaching Greece, these individuals attempt to get to Italy by sea or enter Eastern Europe overland.
Those going the other way first reach Libya and then cross the Mediterranean Sea to enter Europe, primarily through Italy.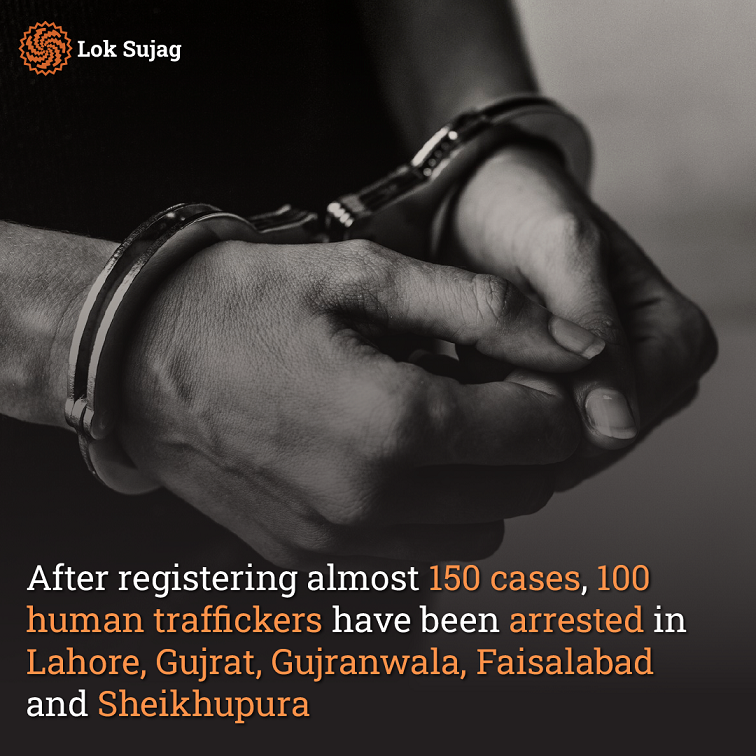 Qaiser Bashir, the Additional Director of FIA, says that for the past few years, smugglers have been using a different method to send people legally from Pakistan to Dubai. From there, they take an illegal route to their destination.
During interrogations with the arresting agents, it was revealed that these people are transported from Dubai to Egypt and then they reach Libya by road. In Libya, there is a human trafficking network operating at the port of Benghazi. They use large boats to send people to Italy; the sea journey takes five days.
In the past few days, Libyan authorities have been taking action against those trying to enter their country through illegal channels to reach Italy. During this operation, 16 Pakistani citizens were arrested and sent to prison.
On July 3, authorities detained 237 illegal immigrants who were hiding in a farm in a city. Among them, a significant number were from Pakistan.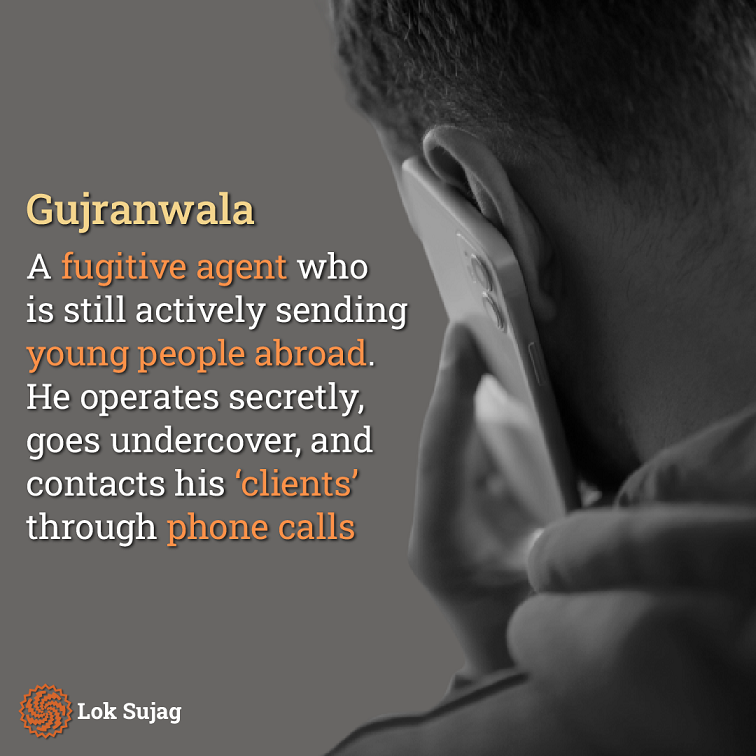 According to journalist Mirza Abdul Salam, who reports on human trafficking in Gujarat, this activity has become synonymous with the identity of Gujarat. When people see the prosperity of families whose children have reached Europe, others also attempt to send their children abroad.
After the June 14 accident, the foreign news agency Associated Press reported that action against human trafficking groups in Libya has sped up. On July 5, a Libyan court sentenced five smugglers to life imprisonment for causing the deaths of 11 migrants. In another incident, 24 people were sent to jail for the same crime.
Also Read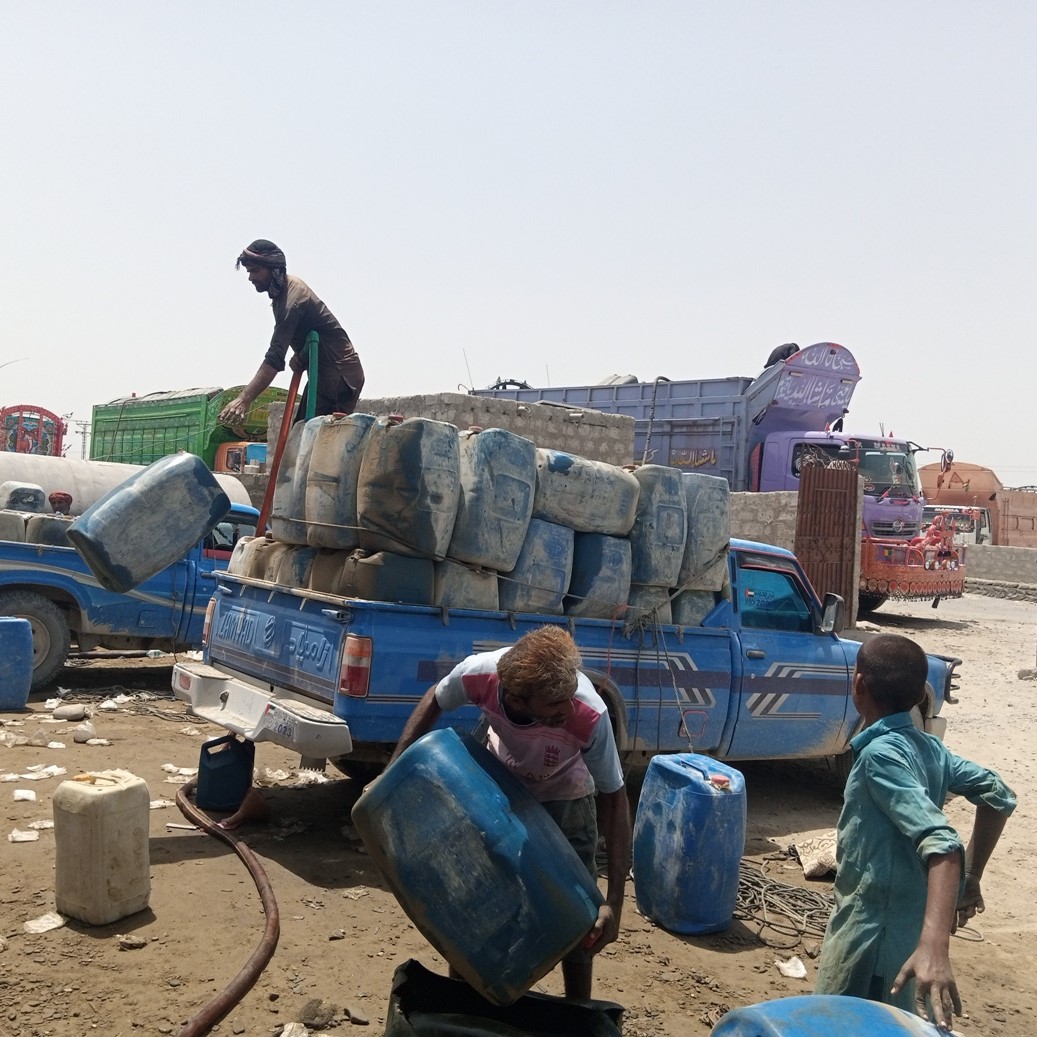 Token for Iranian oil imports sold in lakhs: Traders express frustration with administration's actions
According to Qaiser Bashir, the recent migrant boat accident in Greece has led to the breaking of the human smugglers' network. More than a hundred human smugglers have been arrested in cities like Lahore, Gujarat, Gujranwala, Faisalabad, and Sheikhupura. Around 150 cases have been registered as a result.
He says that the FIA teams are taking action based on the information they have. To arrest the accused, they are constantly in touch with their families. Instead of traditional raids, modern methods like location checking and call data tracing are being used to track and arrest them.
In addition to that, the FIA teams are also keeping an eye on the airports. They have the authority to stop anyone if they suspect the person is planning to travel illegally to Libya from Dubai.