Political workers have various objections in the Gujrat district regarding the new constituencies. However, they all are pleased with one thing: a provincial assembly seat lost in 2018 has been regained by this district.
In the 2013 general elections, Gujrat district elected four members to the National Assembly and eight to the Provincial Assembly. However, during the 2017 population census, Gujrat's population was reported as 2,756,289. Based on the Election Commission of Pakistan's formula, this district was deprived of one provincial assembly seat.
In the 2018 general elections, Gujrat district had four seats in the National Assembly and seven in the Provincial Assembly. However, in the recent population census, the population of Gujrat district reached 3,219,375. As a result, it now has four seats in the National Assembly and eight in the Provincial Assembly.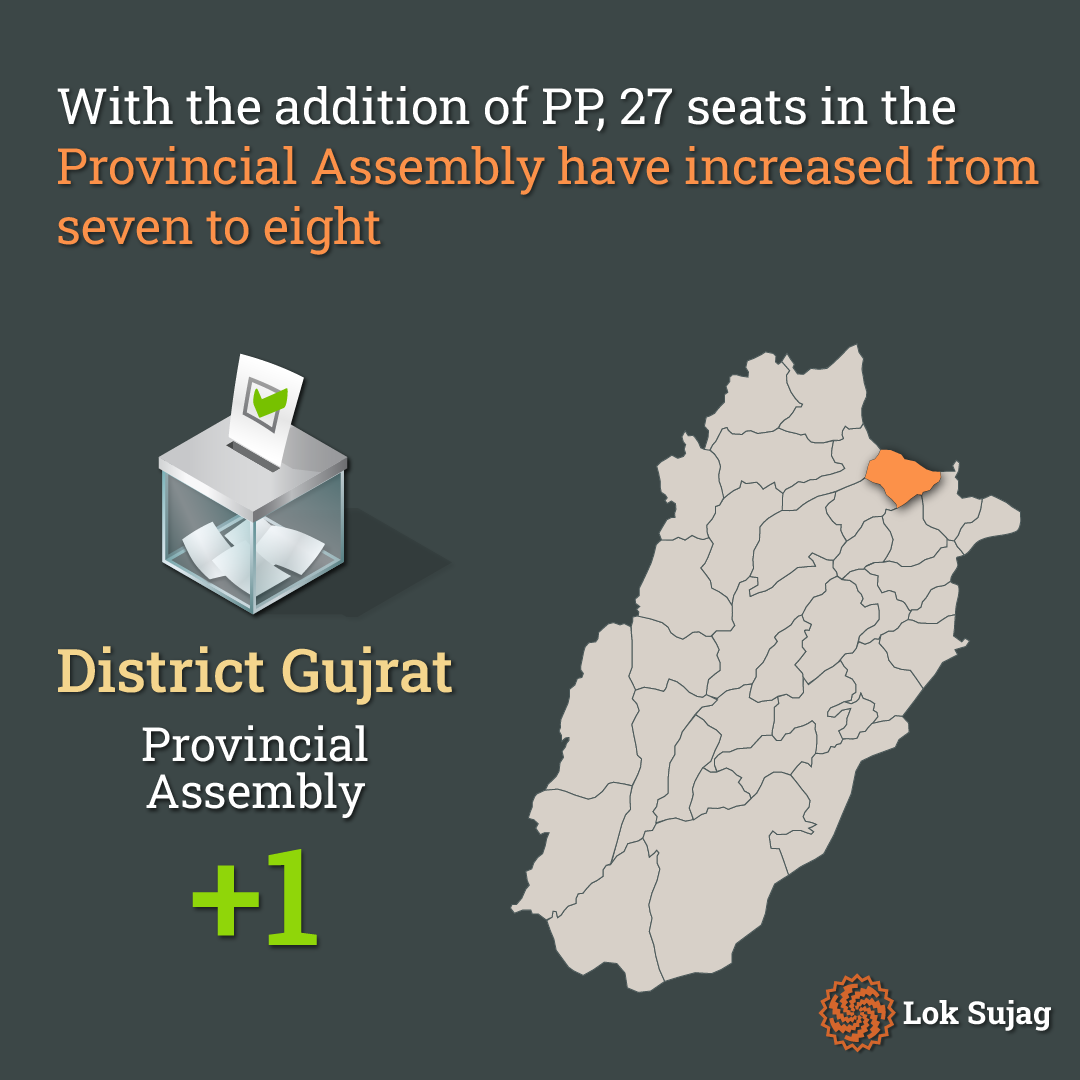 In Gujrat district, the previous constituency delimitation had numbered the National Assembly seats from NA-68 to NA-171. Now, not only have their numbers changed from NA-62 to NA-65 but the composition of most of them has also been altered.
Previously, the provincial constituencies here used to start from PP-28 and end at PP-34. PP-27 has been added with the new delimitation, and the numbering of the remaining constituencies still ranges from PP-28 to PP-34.
In the new delimitation, the boundaries and areas of all provincial constituencies in Gujrat have been altered.
The political turmoil has left many candidates in a quandary. In the new delimitation, including various areas of Khangah and Jalalpur Jattan in different constituencies is important.
Chaudhry Pervaiz Elahi, the President of PTI and former Chief Minister, is contesting elections from the Khangah constituency. This constituency has also witnessed substantial changes due to the delimitation.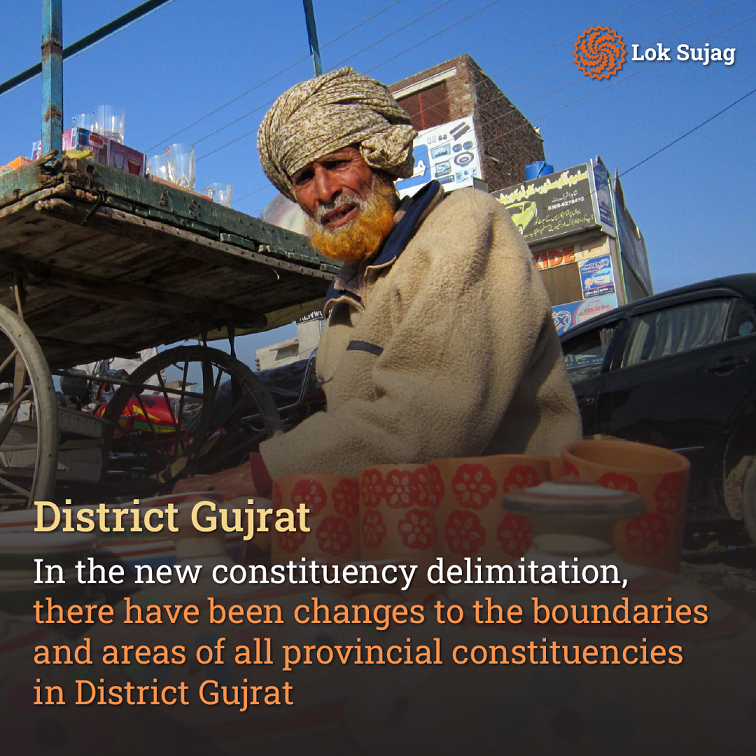 According to the new delimitation, PP-27 includes Gujrat One, Sarai Alamgir Tehsil, Kharian Cantonment Charge Number 1, Kharian Municipal Committee Charge Number 13, and Kharian Patwari Circle 1.
PP-28 in Gujrat two includes Kharian-2, Kharian-1 (excluding Patwari Circle Kharian), Kotla Arab Ali Khan population, and rural areas of the surrounding Buzurgwal, Bahorach, Langrial, Saboor, Nagriyan, and Rajawal.
PP-29 in Gujrat 3 comprises the Tehsil Jalalpor Jattan areas Tanda and Peero Shah, along with two Patwari Circles of Daulat Nagar Qanoongoi Dhama Malkan and Dherki.
PP-30 in Gujrat 4 includes Municipal Committee Charge numbers 23 and 24 of Tehsil Jalalpur Jattan and Jalalpur Jattan Qanoongoi. Additionally, it encompasses all the populations except for the Patwar circles Dhama Malkan and Dherki in the Doulat Nagar constituency of Qanoongoi.
PP-31 in Gujrat 5 covers several urban areas, including the Metropolitan Corporation Gujrat charge number 16 and 18 to 22. In addition, rural areas connected to urban regions like Musa Kamala and Adhowal Jandiwal are also included.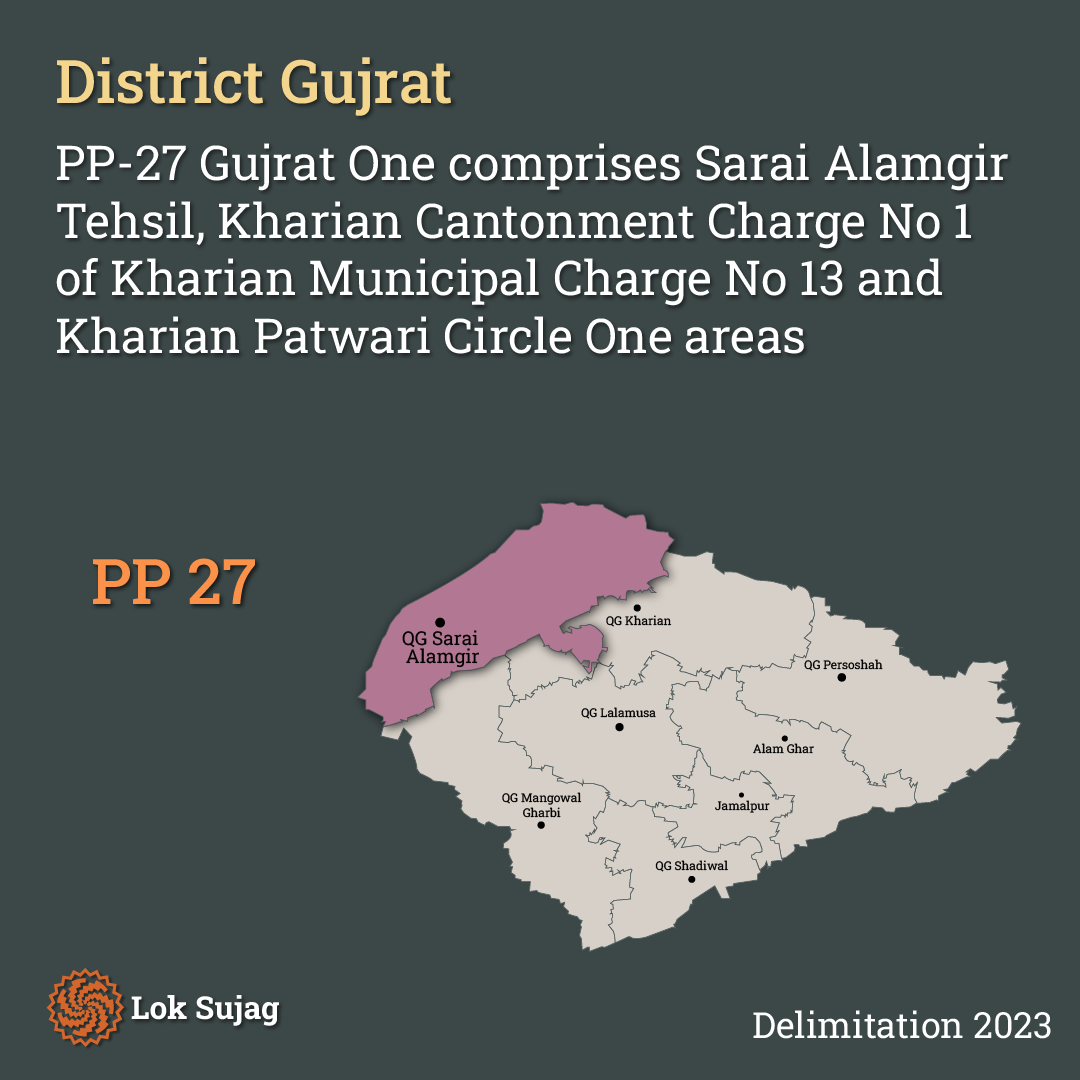 PP-32 in Gujrat-6 covers the population of the Metropolitan Corporation Gujrat charges 15 and 17, and Municipal Committee Kunjah charge 25. It also includes areas from Kunjah Qanungoi, tehsil Kunjah charge number 26 and Shadiwal Qanungoi.
PP-33 in Gujrat-7 covers Tehsil Kharian's Municipal Committee Lala Musa charges 14 and 15, Lala Musa Qanungoi, Patwari Circle Bhadar of Subur Qanungoi and a few areas of Jorha Qanunogi.
Dattay wal, Shah Aabdi wal, Gorsi, and Chak Pandi areas of tehsil Gujrat are also included in this constituency.
Constituency PP 34 Gujarat-8 includes five circles of Municipal Committee Dangah Charge 16, Dangah Qanungoi, Joda Qanongo circle areas of Fatu Bhand, Chakori Bhilowal, Bhau Ghastpur, Randhir, Lango and Mirza Tahir.
Apart from these, Charge No. 16 of Municipal Committee Dangah of Kunjah Tehsil, Mangowal Gharbi Charge No. 27, Mangowal Gharbi Qanungo Constituency and some areas of Deona Qanungoi Constituency of Gujarat Tehsil also come under the same PP 34.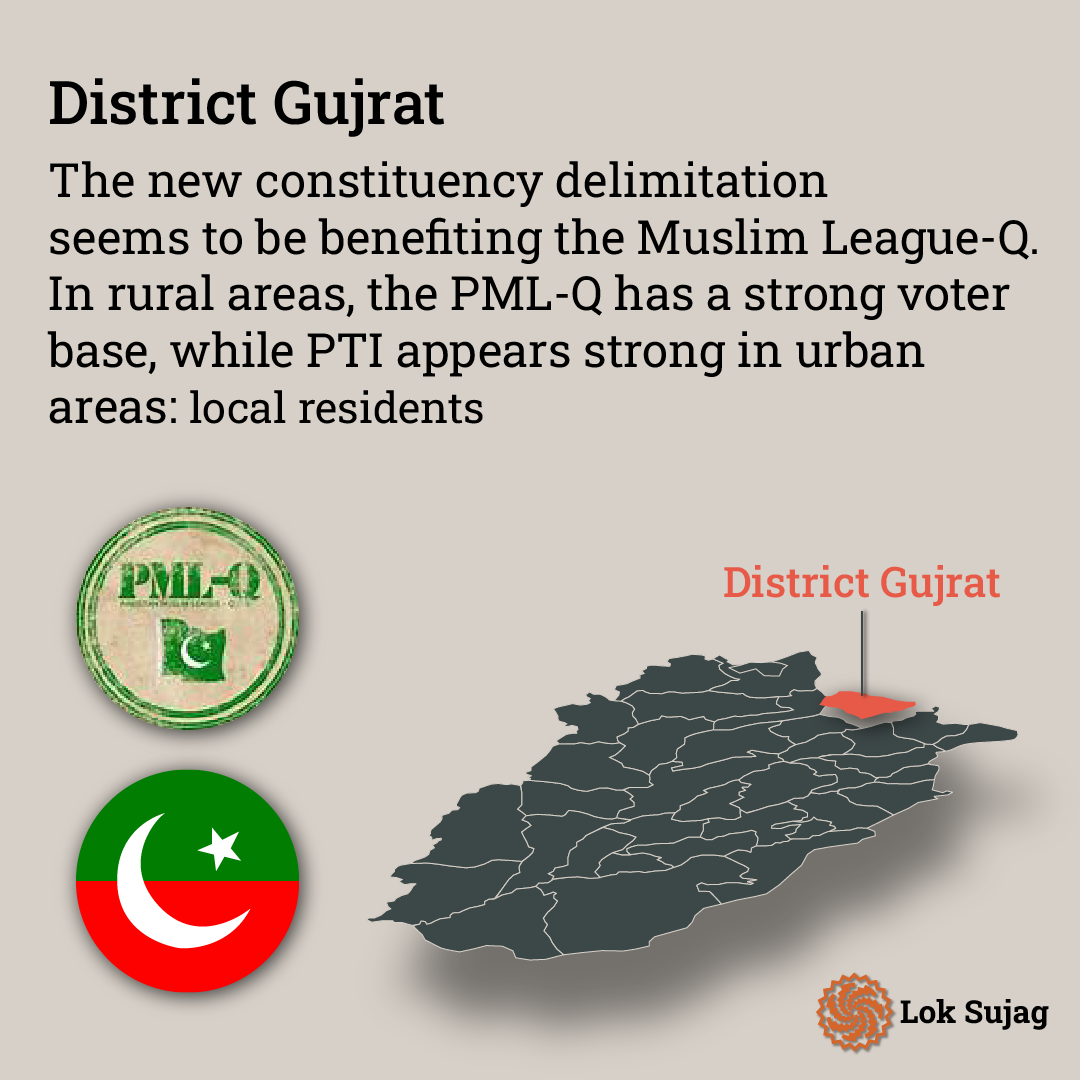 After Chaudhry Parvez Elahi became the party president, the Pakistan Tehreek-e-Insaf (PTI) appears to have a strong position in Gujrat. However, PTI's former members of the assembly and leaders have reservations about these constituency changes.
Chaudhry Parvez Elahi has been under arrest for almost five months. However, his son Chaudhry Moonis Elahi says that he does not accept these constituency changes and that these changes have been made based on the likings and dislikings of a particular party.
"Despite this, our candidates will clean sweep the district."
Former PTI assembly member Syed Faiz-ul-Hassan has alleged that people from two political parties continued to create constituencies as they pleased. However, he was not officially contacted for constituency changes.
"The shape of our constituencies has been ruined. Our candidates' vote bank areas have been cut and included in other constituencies."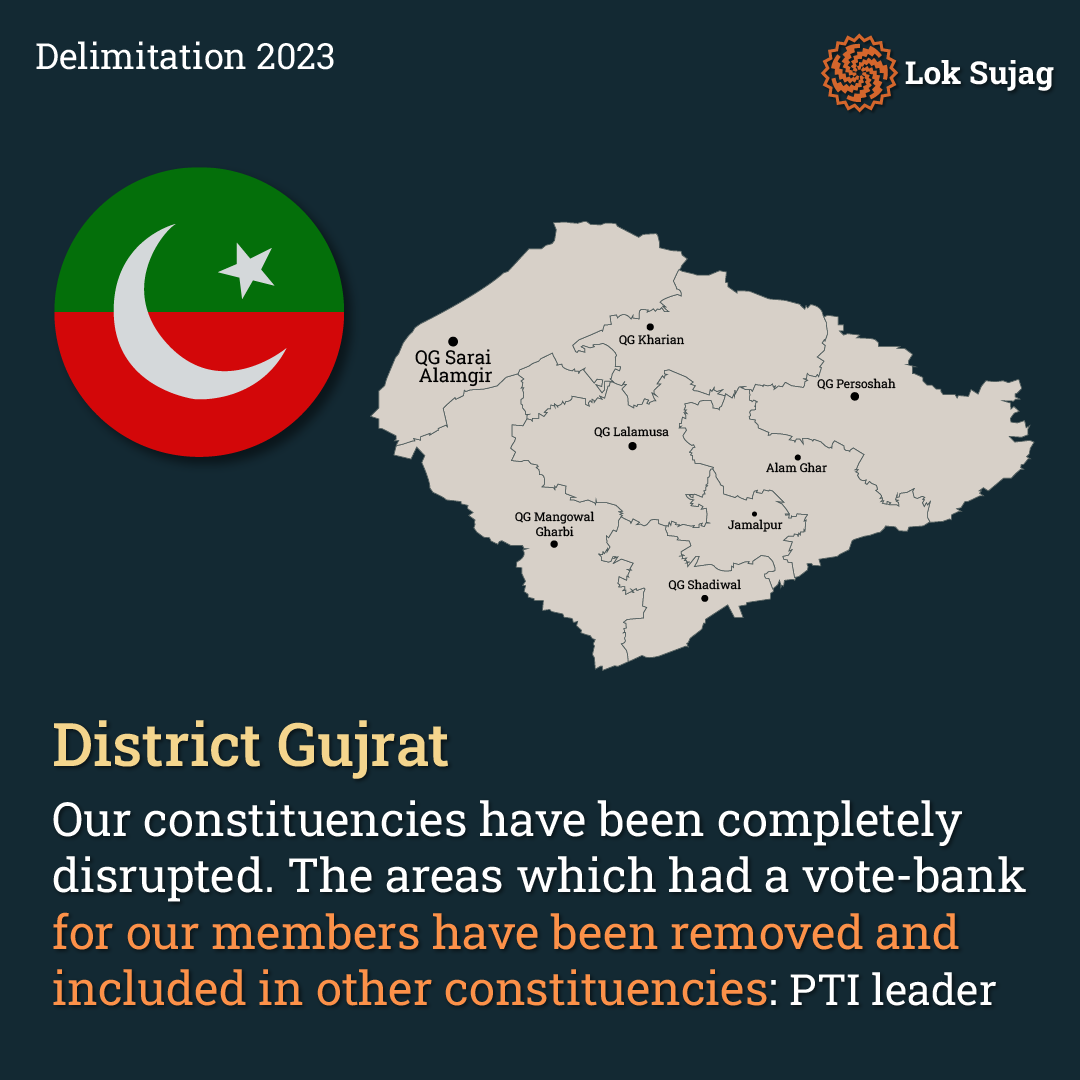 The district president of PML-N, Nawabzada Tahir Al-Mulk, rejects PTI's allegations and emphasizes that no one from their party was contacted during constituency changes. He clarifies that it's solely the Election Commission's responsibility, and the commission has fulfilled its duty. PTI wants to score political points by making allegations.
Abid Raza Kotla, a former member of the assembly from the PML-N, says that the Noon League does not believe in gerrymandering to create constituencies. The field is open for everyone, and Munas Alahi should return and contest elections.
Former MPA Mian Akhtar Hayat has told Lok Sujag that PTI workers in Gujrat have filed appeals against the delimitations in the Election Commission. They will go to the courts if they don't get justice there.
Also Read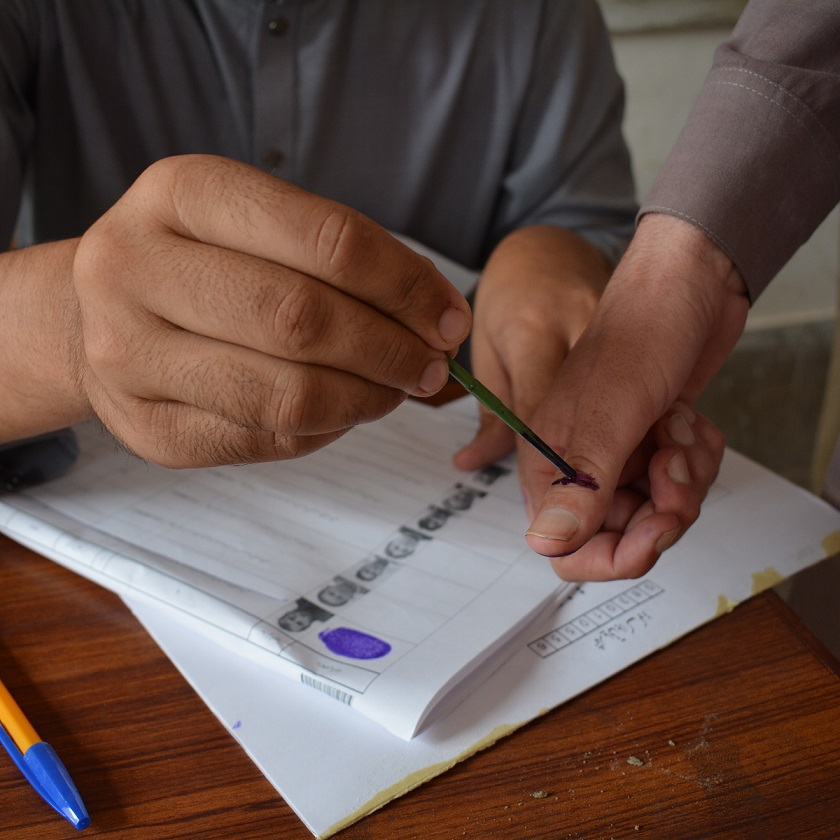 New constituencies in Bhakkar district: Impact on the local political dynasty
Zia Muhiuddin, the District President of the People's Party, states that his party also has objections to some constituencies.
"However, our party policy is not to resort to agitation but to have faith in the system and engage in political struggle within its framework."
Abdul Salam Marza, who closely monitors the political constituency divisions in Gujrat, points out that the new constituency divisions are benefiting the Pakistan Muslim League (Q). He explains that PML-Q has a strong vote bank in rural areas, while Pakistan Tehreek-e-Insaf (PTI) is strong in urban areas. That's why both constituencies in Gujrat rural areas have been included.
He says there is a general opinion that PML-Q and PML-N candidates have impacted the constituency divisions. There will be an interesting contest on the national seat in Gujrat, where candidates like Pervez Elahi or Munis Elahi, Chaudhry Saleh Hussain, and PML-N's Aleemuddin Warraich are contestants.
"The most interesting situation will be in the National Assembly constituencies of Lala Musa and Kharian. Where Qamar Zaman Kaira, a central figure in the Pakistan Peoples Party, is a candidate. In the last election, Faiz ul Hassan Shah won here. If there is no seat adjustment between the PML-N and PPP, then the PTI will try to benefit from the situation."