Iqbal Sahi, a traditional farmer and owner of ten acres of agricultural land in the suburban area of Ameenabad, Gujranwala, cultivates two crops each year: wheat and rice. After harvesting rice, he typically plants peas on some of his land for the next month and a half.
However, Iqbal is currently distressed due to the soaring prices of fertilisers. He used to apply four bags of urea per acre for wheat, but now he is contemplating whether he can afford more than three bags. If he has to buy fertiliser at black-market rates, it may wipe out all his profits.
Iqbal points out that in his region, every primary dealer's warehouses are stocked with thousands of bags of fertilisers, hoarded for higher profits. This is common knowledge for everyone, and the provincial government is likely aware of it, but no action has been taken against such stockpiling so far.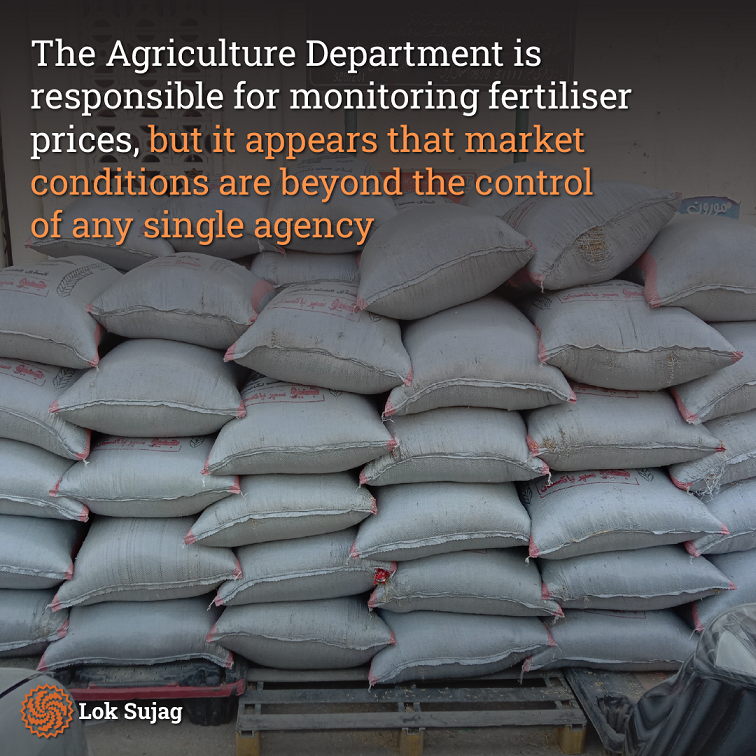 Early rice variety 386 harvesting is already underway in Gujranwala, Sialkot, Gujrat, Mandi Bahauddin, Hafizabad, Narowal, and Wazirabad. Harvesting of "Kainat" (early variety) rice began in the first week of October, while harvesting Super Basmati, the highest quality rice, will start in the last week of October.
After harvesting the rice variety 386, many farmers quickly switched to cultivating peas on the vacant land. This crop matures in about one and a half months, after which wheat cultivation begins in the same field in the first or second week of November, along with the replacement of Super Basmati rice with wheat.
For a successful harvest, the use of fertiliser is considered essential. Wheat farmers typically book their fertiliser well in advance.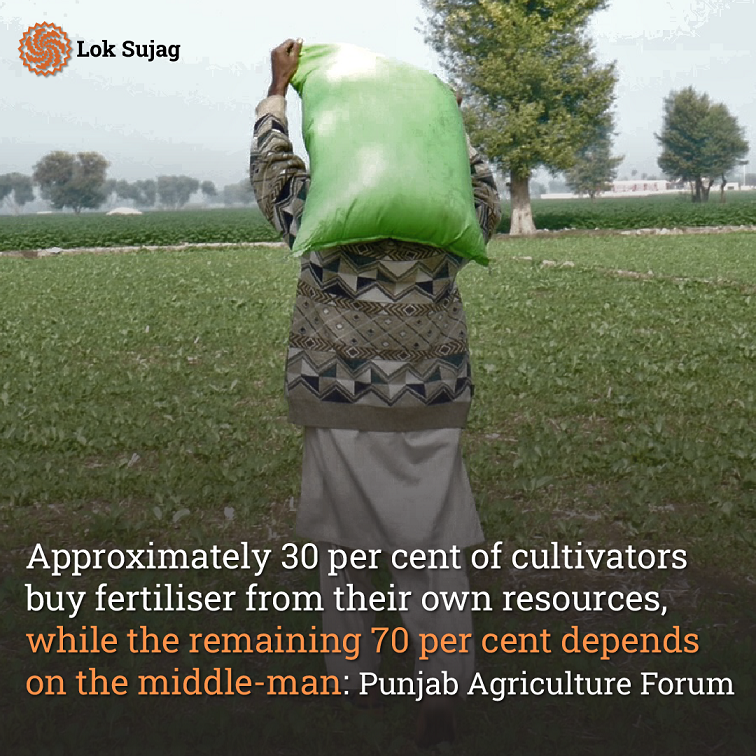 According to Chaudhry Nasir Cheema, the President of the Punjab Agriculture Forum and former MPA, nearly thirty per cent of cultivators buy fertiliser from their pockets. At the same time, the remaining seventy per cent rely on credit from input suppliers.
He explains that advance payments are made to small-scale farmers for fertilisers, diesel, and seeds, and the final rates are adjusted upon crop readiness. Since these transactions are based on mutual consent, they are generally considered fair.
While the Agriculture Department oversees fertiliser prices, the market conditions suggest that it may not completely control the situation.
The Punjab government claims that Deputy Commissioners, Assistant Commissioners, and Agriculture Department officials will ensure the sale of fertilisers at government-approved prices and take strict legal action against hoarders. However, market conditions paint a different picture.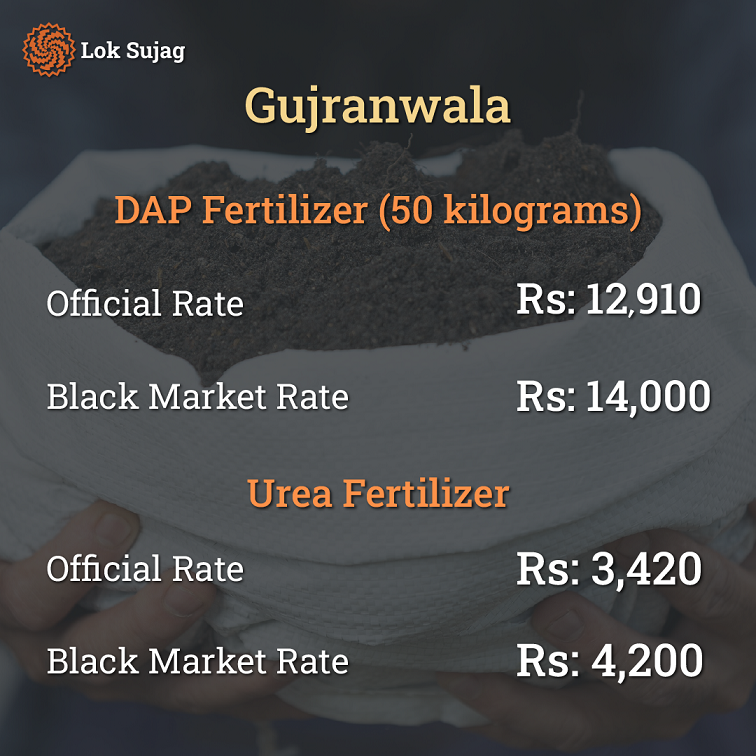 The government-set price for DAP fertiliser is rupees 12,910 per bag (50 kilograms). Still, it is not available anywhere for less than 14,000 rupees.
Similarly, the government rate for a bag of urea is PKR 3,420, but it is being sold for as high as PKR 4,200. High-quality and organic fertilisers are also being sold well above the official rates, with a significant price hike of around PKR 2,000 per bag.
Fertiliser Stockpiling or Advance Purchase?
Ishaq Butt, a senior member of the Gujranwala Market Committee and a prominent business figure who contributes the highest tax as a counsellor, explains that there is no shortage of fertiliser, but major dealers have manipulated the market.
Dealers have purchased fertiliser based on the potential demand for the next season. They have stocked up from large stock factories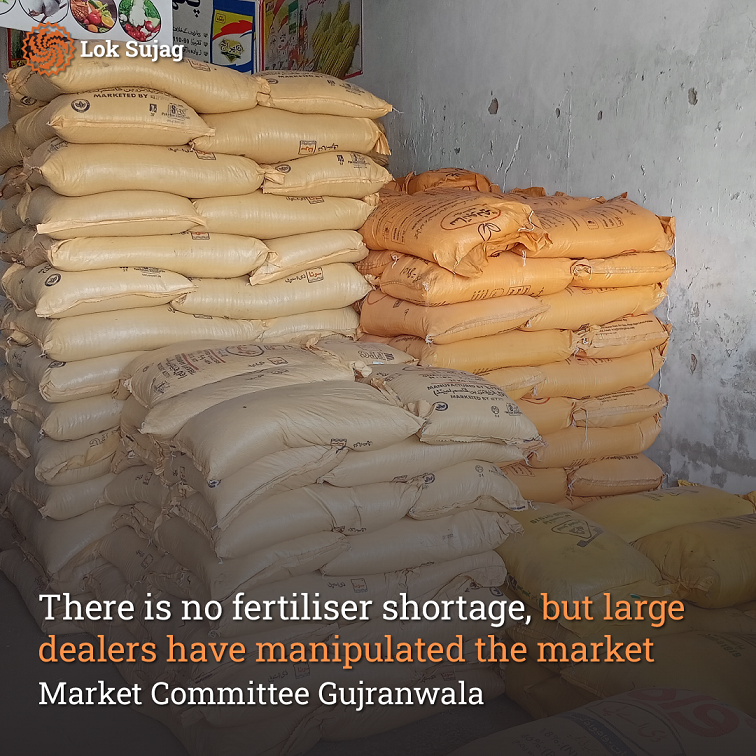 They have taken advantage of hoarding hundreds of bags and will now sell them at their desired rates. They make money from both sides. Fertiliser prices will rise when wheat and vegetable cultivation begin in about ten days to two weeks. Expect vegetable prices to skyrocket during the winter.
Fertiliser dealers do not accept Ishaq Butt's allegations regarding hoarding. Rana Rashid, a leader of the Fertilizer Dealers Association, insists that what is referred to as hoarding is pre-season fertiliser procurement. When fertiliser becomes expensive during the season, profits decrease. Therefore, every dealer wants to buy fertiliser before the season starts.
He says big dealers have an annual business of 2 to 3 billion rupees, while small dealers can have a business ranging from 250 million to 500 million rupees.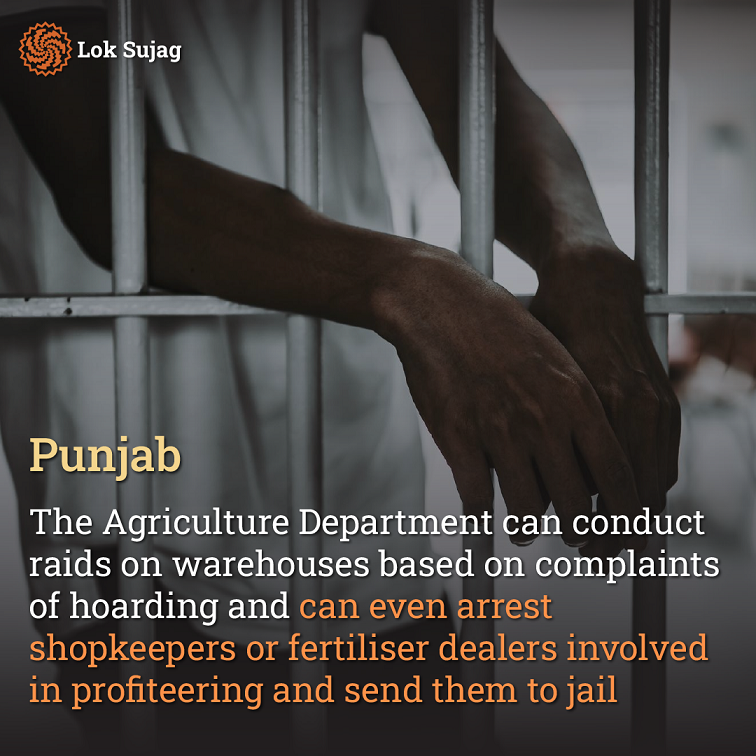 When you are dealing with billions of rupees, you need profits. We are not running a charitable organisation; we are in business. The fluctuations in fertiliser prices are directly related to the dollar exchange rate.
In Gujranwala, the Regional Director of the Agriculture Department Extension, Muhammad Javaid, mentions that the provincial government has empowered directors and deputy directors with the powers of a first-class magistrate. They can conduct raids on warehouses based on complaints of hoarding and can even arrest shopkeepers or fertiliser dealers involved in profiteering and send them to jail.
For complaints, farmers can contact the toll-free Agricultural Help Line at 080017000, and complaints can also be registered via SMS or WhatsApp at 03002955539.
Chaudhry Naveed ul Haq, the Federal Ministry of Commerce spokesperson, has stated that there is no shortage of fertiliser for the Rabi season in the country.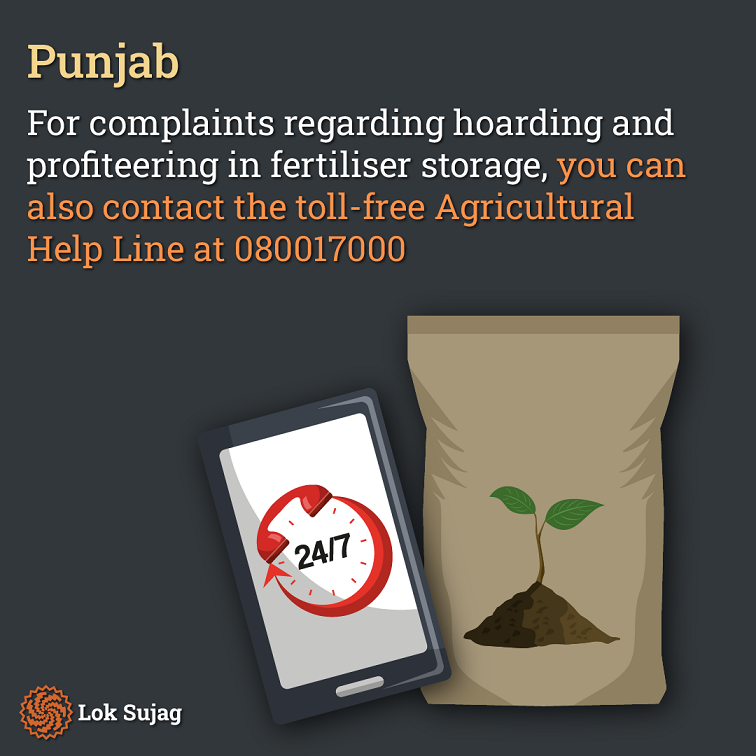 Approximately 3.3 million tons of fertiliser are available as per the demand. Federal Minister of Commerce Dr Gohar Ejaz has ensured that the gas supply to the fertiliser industry will remain uninterrupted.
He says that the government is making every possible effort to ensure farmers can access fertilisers at government rates. Strict action will be taken against individuals engaged in the profiteering of expensive fertiliser. Provincial governments have been issued directives in this regard.
Also Read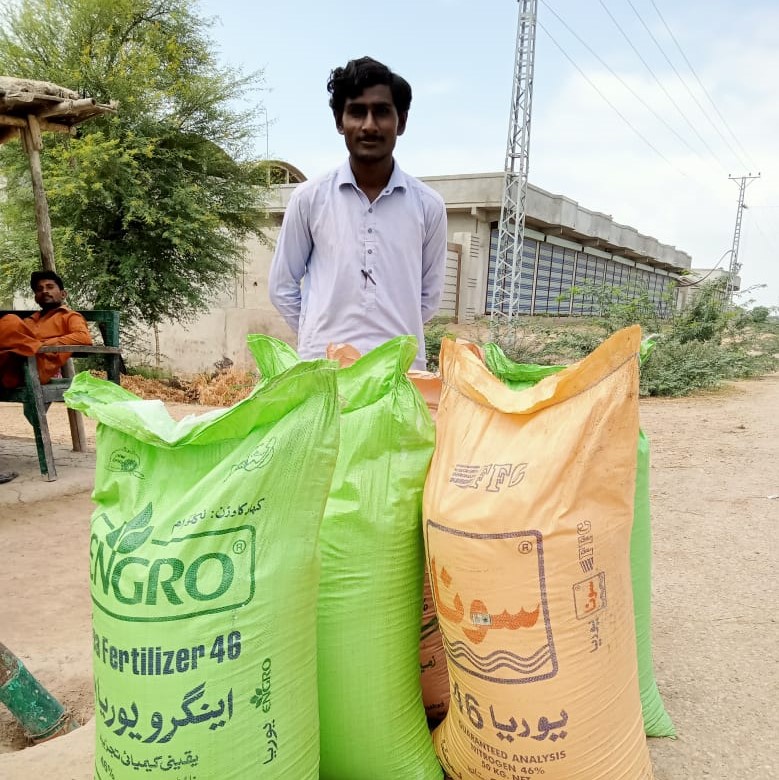 Urea fertiliser crisis and black marketing in Badin causing distress among farmers
Dr Yasar Mahmood, a National Fertilizers Development Centre Research Officer, explains that the country should ideally use 6.6 million tons of urea and 2.2 million tons of DAP fertiliser every year according to crop requirements. However, the continuous decrease in DAP fertiliser usage in recent years is a concern.
He states that last year, 1.8 million tons of DAP fertiliser were used, and this year's usage may be around 1.2 million tons. "The reduced use of DAP fertiliser signals a potential threat to average yields. The increase in the dollar and gas prices has made DAP fertiliser expensive. Mid-level farmers cannot bear this burden and, despite their reluctance, are forced to reduce the use of DAP fertiliser."
The government is making efforts to ensure the availability of fertilisers at affordable rates for farmers, especially during the Rabi season, when wheat and other crops are sown. The government has also taken measures to curb hoarding and profiteering in the fertiliser market.