Sajid Gondal, Joint Director at the Securities and Exchange Commission of Pakistan (SECP), was abducted from the outskirts of Islamabad on the 3rd of this month. His family held a protest for his recovery outside the Prime Minister's House after which the government set up a committee to investigate his abduction and ensure his retrieval. The Islamabad High Court also ordered his immediate recovery. However, before the committee could become functional or the court's decision could be implemented, he reappeared in Rawat, an area just outside Islamabad, on 9th September 2020, six days after he was abducted.
On social media, Gondal's abduction was being linked to journalist Ahmed Noorani's investigative story about the financial assets of the family of Special Assistant to Prime Minister on Information and Broadcasting (SAPM), Lieutenant General (retired) Asim Saleem Bajwa. It was also being rumored that Gondal had been Noorani's main source at the SECP who had provided him the details of the deletion of records pertaining to the business activity of Bajwa's sons and brothers. Noorani, however, has categorically denied Gondal's involvement with the story.
The most interesting aspect of this abduction was Gondal's post-recovery claim that he had gone to northern areas for a vacation with his friends. He claimed this despite the fact that the keys of his car, from which he was taken away, were found inside the ignition. Its doors were open and his family had no knowledge about any of his plans to visit northern areas.
Gondal went straight to his hometown in Sargodha after he came back and has, since then, refused to talk to the media. This could mean that there is more to the simple explanation of his disappearance which he is trying to hide.
Even if we were to believe that he was out on vacation and overlook this alleged abduction, it does not change the fact that in the last few months, there have been numerous cases of abduction of individuals belonging to various walks of life. The kidnappings of Matiullah Jan, a senior journalist from Islamabad, and Sarang Joyo, a Karachi activist working for the recovery of missing persons, are two recent notable cases out of many. They were released after journalists, political activists, students, and people belonging to civil society campaigned in large numbers for their recovery. However, in many other cases the abducted individuals are yet to be recovered even though months and years have passed since they were picked up.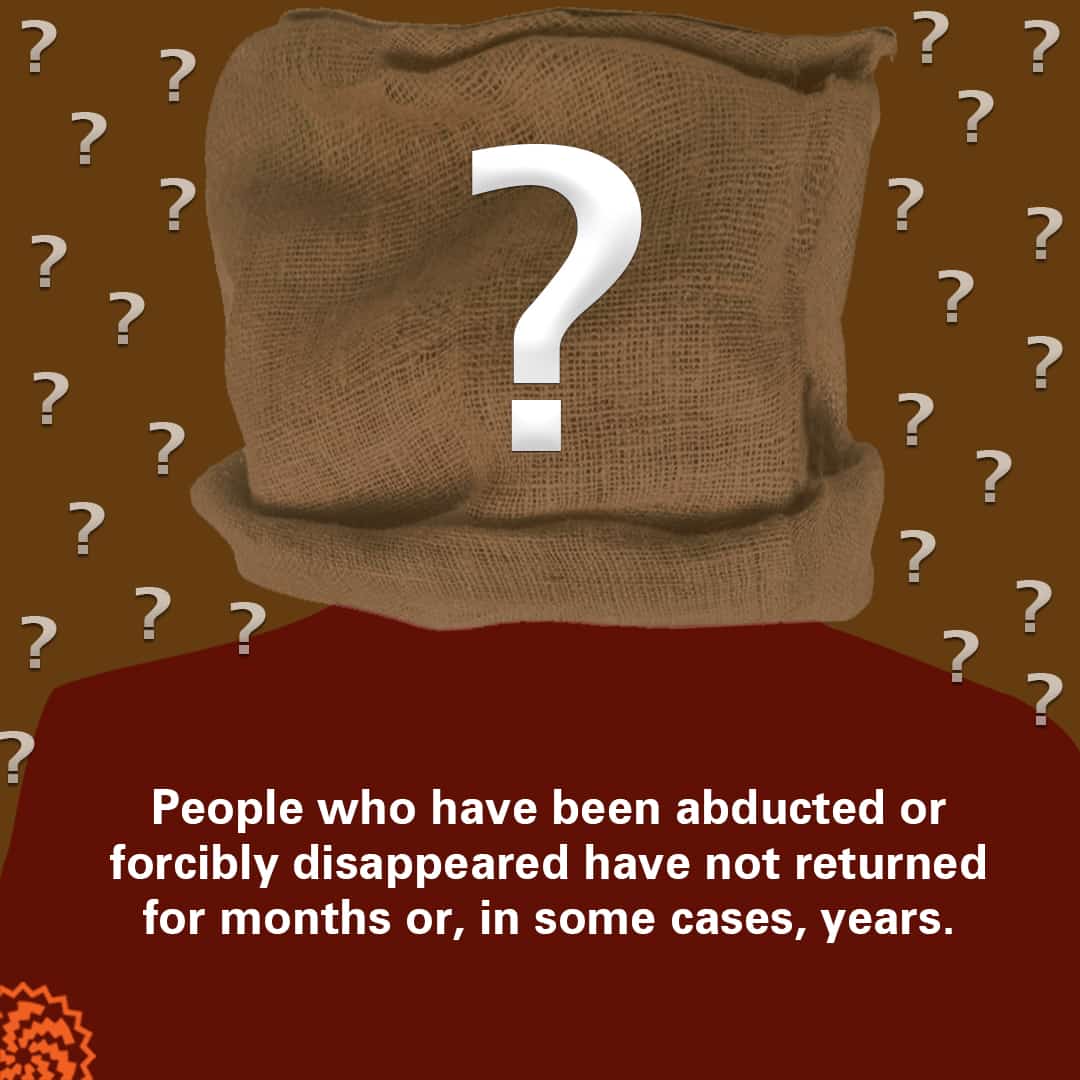 Cases of abduction have also not been restricted to any particular area in the country. Similarly, individuals who are picked up do not always belong to the same social and political background. They include bloggers, human rights activists, journalists, political workers, students, government officials and people from many other segments of life. Some analysts have tried to identify a contrast between abductees who are picked up from Punjab and those who are abducted from somewhere outside Punjab. They allege that those who are abducted from Punjab are usually recovered while those who belong to other provinces do not have the same fate. This might be true in some cases, but it cannot be accepted as an established fact since two recently recovered abductees, Sarang Joyo and social activist Gullalai Ismail's father, Professor Muhammad Ismail, were picked up from Sindh and Khyber Pakhtunkhwa respectively.
However, it is a fact that the number of cases of abduction in Balochistan and Sindh has been higher than that of Punjab. This is also the reason why more protests against enforced disappearances are staged in Sindh and Balochistan. A camp for the recovery of the missing persons in Quetta has been going on for the last eleven years.
Has the government commission been helpful?
Legal experts from the International Commission of Jurists (ICJ) have recently released a report on the Commission of Inquiry on Enforced Disappearances, which was established for investigating cases of enforced disappearances in Pakistan. The report declares that the commission has failed in dispensing justice to the victims and in identifying those who are responsible for the abductions.
This commission, whose main purpose is to find and recover abductees, was established in 2011 on the Supreme Court of Pakistan's orders. It is being headed by Justice (retired) Javed Iqbal, who has also been working as the Chairperson of the National Accountability Bureau (NAB) since October 2017.
The ICJ report says that even though the commission has been successful in recovering some of the abductees, it has thus far shown no apparent intent to find those who have been responsible for those abductions. In fact, in the last nine years, the commission has not been able to convict and prosecute a single individual responsible for these cases. Therefore, according to the ICJ report, a commission that cannot take the criminals to the court ceases to provide justice to the victims and their families.
ICJ's report on the Commission of Inquiry on Enforced Disappearances
The tenure of this commission has ended on September 14, 2020, but it has been extended multiple times in the past despite its abject failure in pursuing its purpose. It is expected that its tenure will be extended again, even though the victims and their families have never been consulted upon its performance or whether it should continue its work.
Asad Iqbal Butt, Vice President of the Human Rights Commission of Pakistan (HRCP) Sindh, says the fundamental reason why this commission has failed to meet expectations is the context around its creation. According to his account, around thirteen years ago, HRCP filed a case in the Supreme Court for the recovery of around 200 missing persons. "No progress on the case was made for a year but after the then Chief Justice of Supreme Court of Pakistan, Iftikhar Muhammad Chaudhary, and the President of Pakistan, General (retired) Pervez Musharraf, fell out, the former decided to take up the case. After Musharraf left the office, however, Chaudhary felt that he had gotten himself into a tangle that he cannot resolve. He therefore ordered the "formation of a commission," he says.
Butt further says the commission "does not possess any powers. At best, it can hear both parties and can ask of the government or non-governmental agencies to appear before it. But it doesn't mean that the said official must always appear. The commission can neither force anyone to appear before it nor punish anyone."
On the basis of these arguments, Butt argues that the commission should be disbanded and the parliament should replace it with a genuinely powerful and effective commission.
However, Nasrullah Baloch, who is the chairperson of Voice of Baloch Missing Persons, an organization dedicated to campaigning for the release of missing persons in Balochistan, says that he prefers a new judicial commission over a parliamentary one. "The Supreme Court should disband this commission and, in its place, establish a new one that is led by serving senior judges and includes representatives from the United Nations and other human rights organizations," he says.
History of enforced disappearances in Pakistan
The number of cases of enforced disappearances in Pakistan increased after the start of the Afghan war, motivated by 9/11 attacks, and the consequent wave of terrorist attacks in the country. However, it is noteworthy that the history of abductions of political activists, analysts, journalists, students, and human rights activists predates the war on terror.
Among the first Pakistanis to be forcefully disappeared are Shaheed Ullah Qaiser, a renowned Bengali journalist and author, and his brother Zaheer Rehan.
Shaheed Ullah Qaiser was abducted from his home in Dhaka on December 14, 1971, by unknown armed men and was never heard from again. He had also been previously imprisoned during the East Pakistan language movement in 1952 and after Ayub Khan's promulgation of martial law in 1958. He wrote his famous novel 'Sareng Bou' in prison for which he was awarded the Adamjee Literary Award in 1963 by the Writers' Guild, an institution working under the governmental supervision.
He was allegedly abducted, along with various other Bengali intellectuals, in December 1971 by the Al-Badr, the civilian wing of the Pakistan Army. Some of the other abductees were later found dead while Qaiser and some of his other comrades never reappeared – dead or alive.
On December 30, 1971, his brother, Zaheer Rehan, also disappeared for good. He was an author as well as an actor, and was himself abducted while he was trying to find his brother. He was a leftist activist and had also been a recipient of the Adamjee Literary Award like his brother. He had made various films in Bengali and Urdu languages. His film, Sangam, was the first color film to be released in Pakistan.
After the start of a military operation in East Pakistan in 1971, Rehan moved to India where he made a documentary film on the alleged abuse and violence carried out by the Pakistan army.
Most cases of enforced disappearances these days are surfacing in Balochistan. The first of these cases occurred on October 18, 2001, when 44-years old Ali Asghar Bangulzai, a tailor by profession, was abducted from Saryab Road, Quetta. His case was heard in the Balochistan High Court as well as the Supreme Court of Pakistan till 2015, after which it kept on being postponed. Bangulzai's abduction was the reason why Voice of Baloch Missing Persons was formed, which has been campaigning for the release of Baloch missing persons for the last eleven years. The organization is now being led by Nasrullah Baloch, one of Bangulzai's relatives.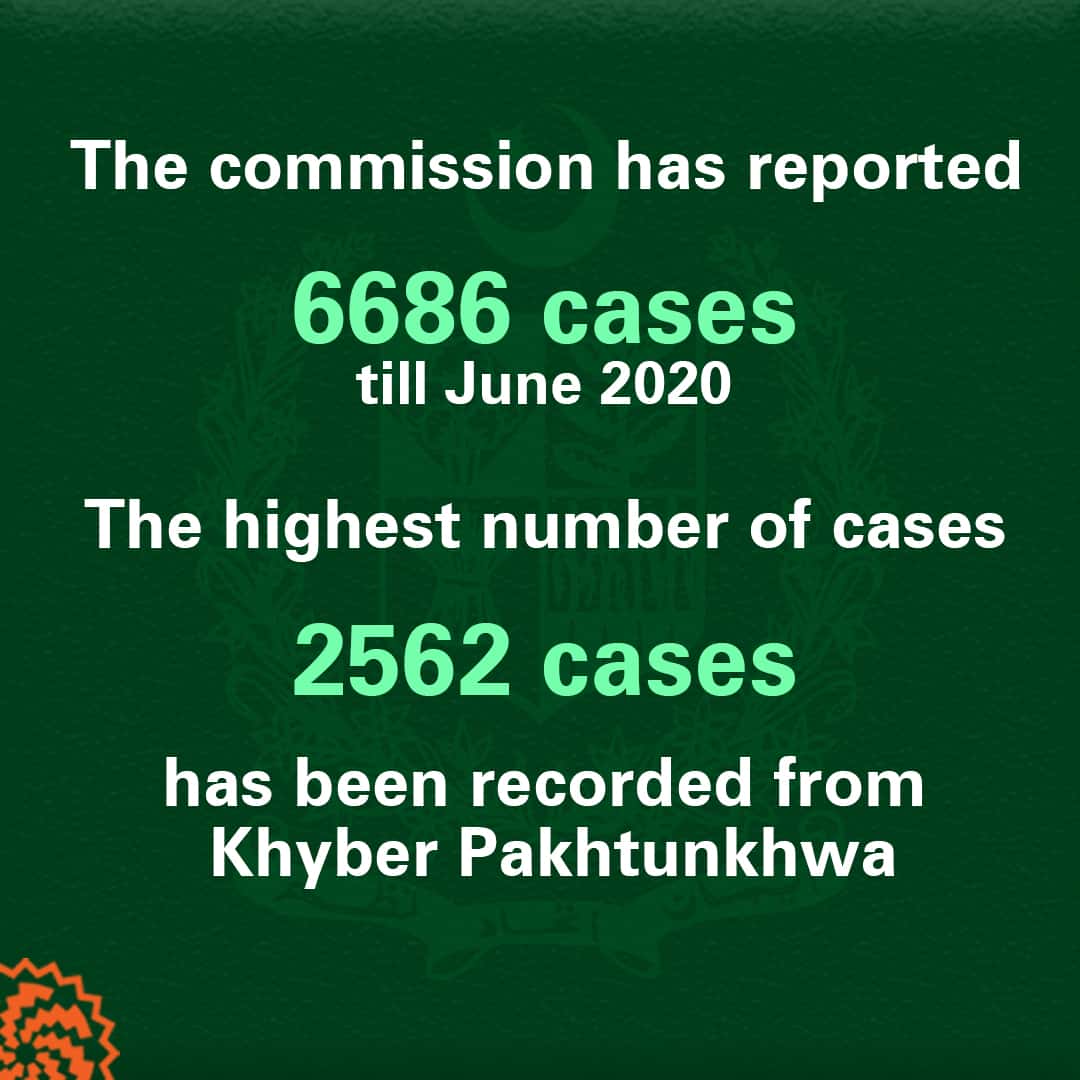 Even though there were only a few abductions after 2001 in Balochistan, the number of such cases drastically increased after Nawab Akbar Bugti, former Chief Minister and Governor of Balochistan, was assassinated by the security forces in 2006.
People have also been disappearing from other parts of the country all this while. In many of those cases, it is yet to be found who abducted them, why they were picked up and whether they are still alive or not.
One such case is related to the 'Adiala Eleven'. This was a group of people who were arrested in 2007 after being charged with planning and carrying out attacks on military installations and the then President of Pakistan, General (retired) Pervez Musharraf. They were acquitted by the anti-terrorism court in 2010 after charges against them could not be proved. All eleven of them were in the Adiala prison at that time. Shortly after being released, each one of them was picked up, one after the other, and killed.
After this case flashed the headlines, the Supreme Court took note of the situation upon which the Pakistan People's Party's government at that time passed two ordinances. These ordinances, issued in 2011, gave military the powers to establish detention centers, detain suspects, and confiscate properties in Federally Administered Tribal Areas (FATA) as well as Provincially Administered Tribal Areas (PATA). In this way, security agencies got a legal cover for abducting and detaining suspects at will.
After FATA and PATA were merged with Khyber Pakhtunkhwa (KP) province in 2018, the provincial governor extended this law to the whole of the province through an ordinance. Human rights activists and organizations challenged this ordinance in the Peshawar High Court, after which the court released an order on October 18, 2019, for these detention centers to be transformed into sub-jails. Within one week, the Supreme Court blocked this decision and allowed the security forces to keep these detention centers in their supervision for some more time.
Afrasiab Khattak, former Senator and a leader of human rights movement in Pakistan, tells Sujag that the "security forces have established more than two dozen detention centers under the Actions (in Aid of Civil Power) Regulations 2011 ordinance and it is highly probable that many of the abductees are being kept there."
He further says that "when I was the Chairperson of Senate's Human Rights Committee, we tried to find a constitutional and legal solution to this problem. We wrote to the Ministry of Defence and asked them to introduce legislation for the intelligence agencies so that they can work under the boundaries of the law."
According to Khattak, since the intelligence agencies do not have the powers to arrest individuals, they end up not revealing that they have picked someone up. "They, therefore, should be given powers to arrest individuals with the condition that make it mandatory for them to produce the arrested people in the court. But the security institutions do not accept this idea," he says.
Butt also says that security agencies prefer to deny that they keep some missing persons in their custody. According to him, representatives of these institutions claim it under oath in courts that they do not keep people in detention. "But when abductees are released, courts do not even bother to ask which agencies had kept them or where they were taken after they were abducted," he says.
He goes to the extent of saying that whenever a petition is filed for the recovery of any abductee, representatives of security agencies meet judges in their chambers. "After that, the court either postpones the case indefinitely or declares that the abductee has gone somewhere at their own will."
How many people have disappeared in Pakistan?
According to a report by the Commission on Inquiry of Enforced Disappearances released last month, the commission received information about 6686 cases till June 2020; out of these, 4616 cases had been solved by July 30, 2020. As per the report, the highest number of cases, 2562 to be exact, came from Khyber Pakhtunkhuwa. Sindh had 1616 cases, the second highest.
Organizations working on human rights and enforced disappearances have expressed concern over the reliability of these numbers. On September 1, 2020, I. A. Rehman, a veteran journalist and human rights activist, said while addressing a webinar on the occasion of International Day of the Victims of Enforced Disappearances, "the actual number of cases regarding enforced disappearance is higher than the number released by the commission." He revealed that "many cases are not reported because the victim's families do not file a complaint to the commission out of fear."
Furthermore, according to the ICJ report, there are hundreds, if not thousands, of cases of enforced disappearances in Pakistan and most of the abductees are being held in custody by the state institutions.
Recommendations of the International Commission of Jurists
In order to ensure recovery of the abductees and to provide justice to the victims, ICJ has recommended that the government must ask the relevant parties, including victims and the civil society, whether a new commission is needed on enforced disappearances.
In case a new commission is established, it must be ensured that it works under the provisions of the international law. The scope of the commission's work should not just be limited to the recovery of abducted individuals; rather, it must strive to punish the abductors, be it individuals or institutions, and provide justice to the victims and their families.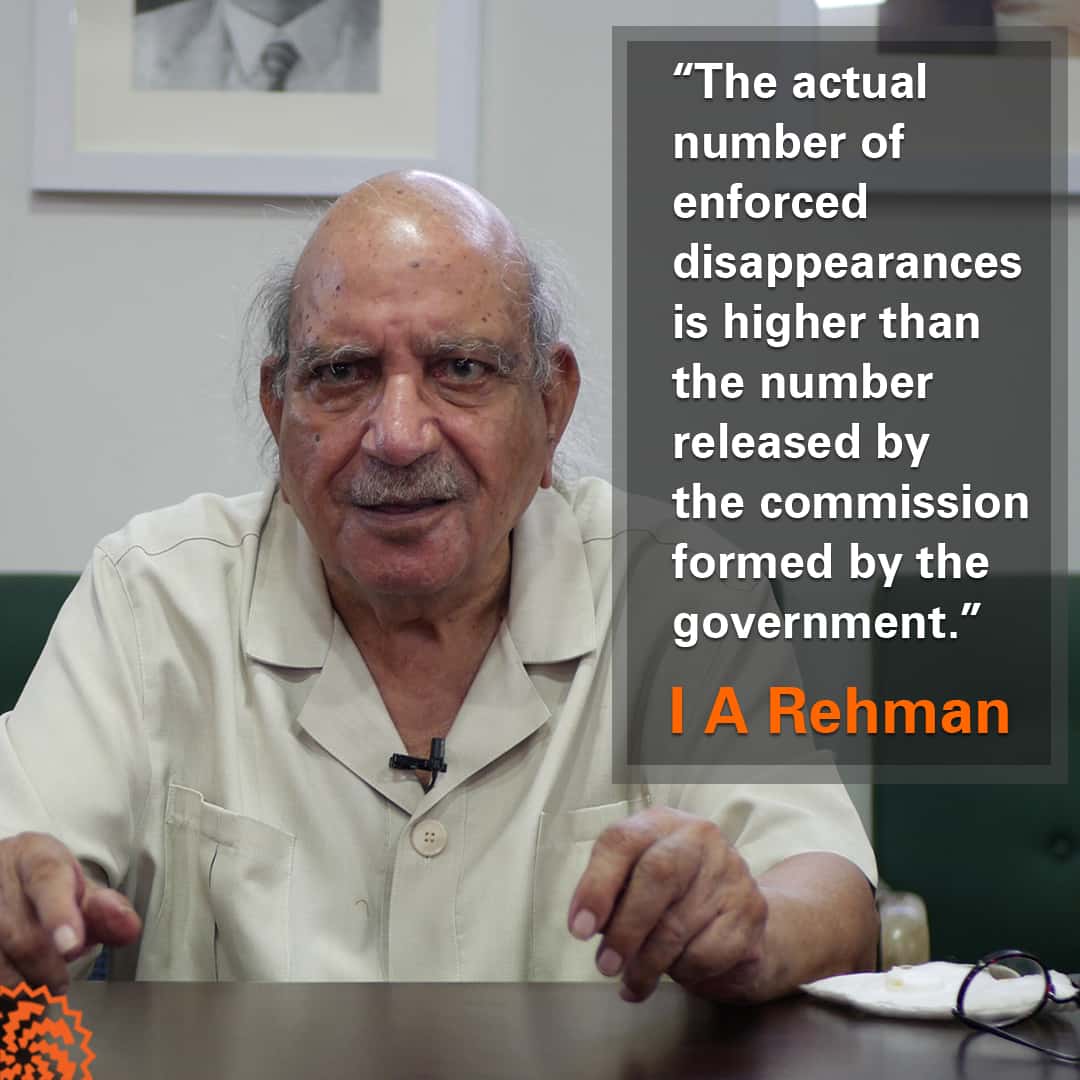 While nominating officials who will work for such a commission, their prior work in relation to human rights and other sectors must be taken into account. Relevant parties and human rights groups should also be consulted in this regard.
The reports of the commission must be made public without delay and there should be a separate unit that ensures protection for the witnesses.
The ICJ report has also recommended that enforced disappearances be declared a crime as per the international laws. Military courts should not be allowed to decide cases regarding human rights violations by military personnel and this responsibility should be given to civilian courts. If any state institution is found responsible for abductions, the top officials of those institutions must be held accountable for allowing it to happen in the first place.
The ICJ recommendations regarding prevention of enforced disappearances:
Formulate clear rules and dedicated institutions to ensure the oversight and accountability of law enforcement and intelligence agencies;
Give appropriate training to members of law enforcement and intelligence agencies in the field of human rights, with particular focus on enforced disappearances;
Prohibit any form of incommunicado detention and any secret places of detention; and
Establish an official, generally accessible, up-to-date register of all detainees and of a centralized register of all places of detention.
This report was first published by Lok Sujag on 17 Sep 2020, on its old website.