Only a day before Imran Khan was ousted as prime minister through a no-confidence motion, he said in a televised address on April 8th, 2022 that the opposition's "biggest fear" was the deployment of Electronic Voting Machines (EVMs) made mandatory by his government through changes in election laws. He also said that the "only purpose of using these machines for voting is to hold fair and transparent elections because every previous election has resulted in a conflict over its transparency".
He then moved to the granting of voting rights to overseas Pakistanis by his government. "These expatriates deserve to vote in Pakistani elections because they send huge amounts of foreign currency as remittances to Pakistan," he said, explaining the rationale for legal changes enacted by his party to make that voting possible.
Partners in the new coalition government, on the contrary, believe that the introduction of EVMs and internet-based voting were both meant to manipulate the result of next general elections in his favor. They, therefore, have already started the process to reverse them.
To achieve this objective, federal law minister Azam Nazir Tarar presented a bill in the National Assembly on May 26th, 2022. In a house hollowed out by the absence of Khan and his loyal legislators, the changes were passed instantly by a vast majority. Today the bill was presented in the Senate where, too, it was passed immediately – and without any hitch.
Consequently, Pakistan's electoral laws have gone back to where they were before the introduction of EVMs and voting for overseas Pakistanis late last year: the two subjects being under consideration but still pending a final decision.
Members of the ruling coalition, indeed, have been both consistent and persistent since long in demanding a return to this state of affairs. Pakistan Peoples Party (PPP), in particular, has clearly stated on many occasions that no elections should be held before the rolling back of PTI-enacted electoral changes. It always saw those changes as an anathema to free and fair elections since, it argued, EVMs were not yet fully tried and tested in Pakistan and mechanisms to help expatriates vote were not fraud-proof.
Now that these demands have gone through the National Assembly, the next general elections, in all probability, will be held under the usual paper-based manual system and there will be no facility for overseas Pakistanis to vote from abroad in those elections. They will have to be within Pakistan on the elections day to be able to vote.
The political disputes over these subjects are nothing new though.
As early as 2011, the Commission on Science and Technology for Sustainable Development in the South (COMSATS), an Islamabad-based inter-governmental entity, volunteered to make the prototype of an EVM for the Election Commission of Pakistan (ECP). The pilot testing of this machine was done in a 2012 by-election for a Punjab Assembly constituency, PP-194, located in Multan. The findings of this testing are not fully known.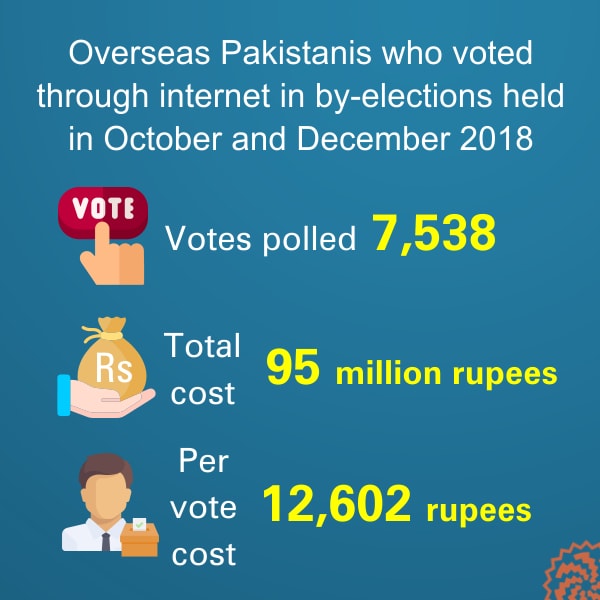 Later, in 2014, a sub-committee of a parliamentary panel on electoral reforms was briefed about the possible benefits and likely limitations of EVMs. In October 2017, they underwent another trial in a by-election held in National Assembly's constituency, NA-4, located in Peshawar. An ECP report issued after this trial noted that "only 50% EVMs performed successfully". Even the "overall performance" of these machines was found to be "not up to the satisfactory level".
It was on the basis of such findings that PPP's Senator Farooq H Naek questioned the efficiency of EVMs, particularly referring to their inability to identify fake voting. During a meeting of a Senate standing committee held in September 2021, he claimed that these machines did not work smoothly even in the United States of America. Similarly, in a joint session of the parliament held on November 17th the same year, the then leader of the opposition, Shehbaz Sharif, called EVMs as "evil and vicious machines".
The debate over voting rights for overseas Pakistanis, too, has been going on since 2011. Several petitions were filed that year in the Supreme Court — including one by Khan — which sought a ruling on whether overseas Pakistanis should vote or not. After hearing these petitions for two years, the court finally directed ECP "to make all possible efforts to [ensure that] the expatriates could also participate in forthcoming General Elections in exercise of their fundamental rights". ECP, however, could not implement the court's decision because 2013 election was too close then to introduce a secure technological mechanism for overseas voting.
Later, when a new election law – The Election Act 2017 – was passed by the parliament, it stopped short of making EVMs and overseas voting mandatory. Instead, it empowered ECP to "conduct pilot projects" so that it could "ascertain the technical efficacy, secrecy, security, financial feasibility and biometric verification system of [an internet-based] voting [facility for Pakistani expatriates]". The findings of these projects were to be shared with the government and the two houses of the parliament.
Consequently, overseas Pakistanis were allowed to vote through internet in several constituencies where by-elections were held in October and December 2018. Their turnout, however, remained as low as around 1 per cent – too small to allow a serious analysis of the voting system. In total, 7,538 votes were cast by the expatriates at a collective cost of 95 million rupees – a single vote costing 12,602 rupees.
The National Database and Registration Authority (NADRA) also set up an internet voting task force in 2018. After detailed deliberations, this task force concluded that this type of voting was not yet secure enough for use in the general election to be held that year.
The outcome of another official assessment was also not positive. It was done by a Spanish consultancy firm, Minsait Indra, in 2021 in order to assess the strength or weakness of internet-based voting. It stated that this voting system did not "fulfil the Constitutional requirements of vote secrecy." More damningly, it said that there could be no guarantee "that the results obtained from the system represent the choices made by the voter."
Playing politics
In the middle of 2021, PTI government tried to make several changes in the Elections Act 2017. Though the National Assembly passed these changes, they got stuck in the Senate where the ruling party did not have a majority. To bypass this hurdle, the government first brought in a presidential ordinance that made both the use of EVMs and voting by expatriate Pakistani mandatory. And, before this ordinance expired, these changes were rushed through a joint sitting of the parliament and made into a law.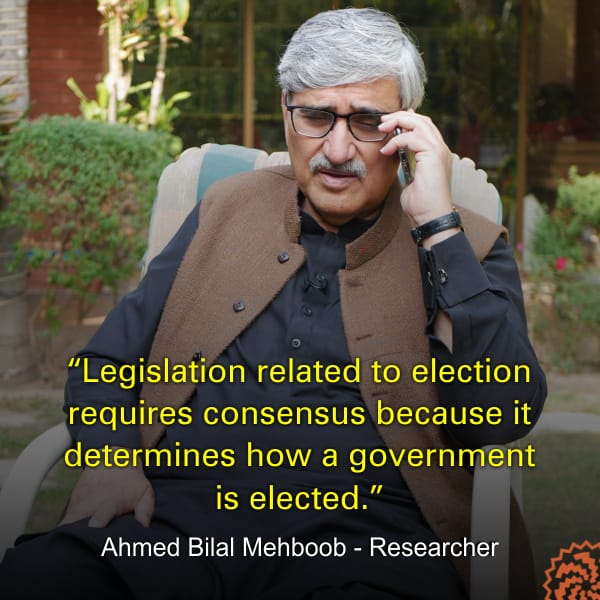 Speaking during that joint sitting, PPP's Chairman Bilawal Bhutto Zardari said the changes made in the election law were "one-sided". He also said the next elections, too, would be contentious if election reforms were not devised and enacted unanimously. Without a consensus on these reforms, he warned, "we will not accept the results of the next election."
Ahmed Bilal Mehboob agrees. As the head of an election-focused research organization, Pakistan Institute of Legislative Development and Transparency (PILDAT), he works closely with both political parties and ECP and says: "Legislation related to election requires consensus because it determines how a government is elected."
Political analyst Dr Hasan Javid, who teaches at the Lahore University of Management Sciences (LUMS), has similar views. "Electoral reforms are always contentious so they must be implemented after several years of testing and experimentation which involve all the different stakeholders," he says.
Taha Ali, an assistant professor at the department of electrical engineering at the NUST School of Electrical Engineering and Computer Science in Islamabad, does not concur with Mehboob and Javid. He, in fact, blames ECP for failing to do what it should have done long ago vis-à-vis EVMs and internet-based voting for overseas Pakistanis. He has worked closely with ECP on projects meant for improving the level of technology at its disposal and says on the basis of his experience that the commission lacks the "capacity to address issues related to election technology".
He has also co-authored the 2018 report of the internet voting task force and says that ECP is required to "equip itself with the requisite expertise and inform stakeholders on responsible use of technology".
The commission's technological capacity was, indeed, put to a major test when the last general elections were held on July 25th, 2018. The vote count at the end of the voting process that day was meant to be relayed from polling stations to the ECP headquarters in Islamabad through Result Transmission System (RTS), a digital mechanism devised and deployed with technical and financial assistance from the United Kingdom and other European countries. The system worked smoothly for a few hours but then it suddenly stopped around midnight. The then ECP secretary said there was no way to fix it in time for the announcement of election results. So, he told the media, the vote count was being shifted to the old manual method.
Also Read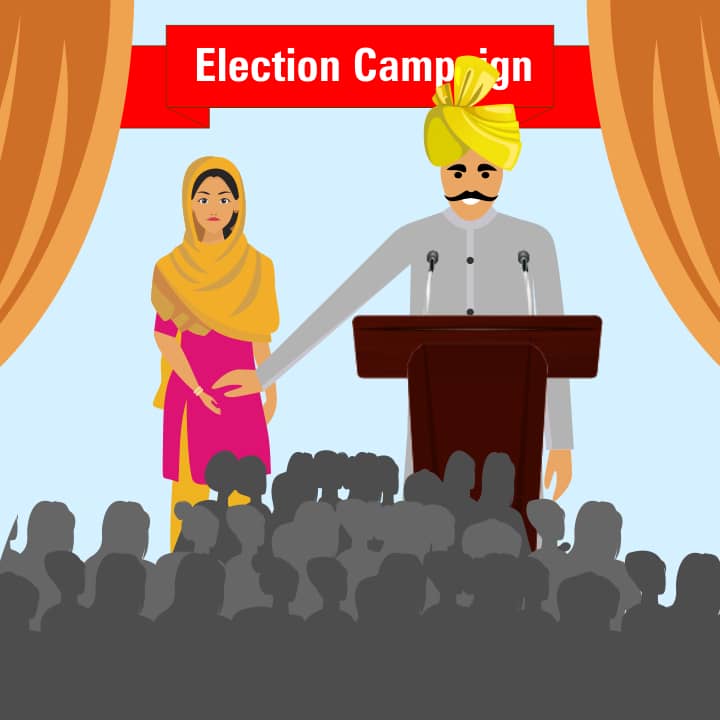 Women contesting National Assembly elections: A mountain to climb and then some more
This, in turn, created the suspicion that some hidden hand had shut down RTS deliberately so that PTI could be helped to win the election.
Ambiguous changes
Free And Fair Election Network (FAFEN), a conglomerate of several civil society organizations working on election-related subjects, believes that the implementation of technological changes such as EVMs and internet-based voting requires comprehensive legal and constitutional reforms. The previous government, on the other hand, adopted a piecemeal approach, it says. "The PTI administration did authorize ECP to procure EVMs but did so without a detailed consideration of the legal, regulatory and administrative impacts of this move".
For instance, says FAFEN, the legal changes brought in by PTI were "ambiguous" with reference to the type of technology these machines should contain and whether they should have built-in voter authentication and verification facility. The wrong technology, according to FAFEN, can compromise voter secrecy or it could be amenable to fake voting.
Similar problems mar the legislation on voting by overseas Pakistanis. The new law, for example, provides for the development of an information technology-based system to be developed and deployed with assistance from the National Database and Registration Authority (Nadra). This system should enable potentially 9.5 million overseas Pakistanis to vote. The logistical, technological and administrative challenges arising out of this massive exercise, though, have been left completely unaddressed, says FAFEN.
It also points out that PTI did not bother to develop a parliamentary consensus but rather dragged ECP into controversies – accusing it of stalling the use of EVMs and overseas voting in order to benefit Khan's political opponents. Collectively, these disputes have undermined the credibility of the changes made in the election law in November 2021 – dividing political and public opinion down the middle just like on everything else in the country.