Ibrahim Khan, a journalist from Bajaur, was killed by unknown individuals 15 years ago. Recalling that time, his son Imran Khan says that on May 22, 2008, at five in the evening, his uncle called him and told him on the phone that his cousin, his uncle's son, had been severely injured in an explosion, and he should immediately come to the village. "When I reached home, I found out that my uncle's son was not present at the scene; instead, my father had been taken away from me. He had received several threats before."
He explained that leaders of all major political parties expressed condolences after his father's death and offered support on the phone. This area was under federal government control then, so a cheque of 1.5 million rupees was sent from Islamabad. Punjab Chief Minister Shahbaz Sharif provided five hundred thousand rupees, while the institution where his father worked contributed 1 million. Although they received temporary relief from these organisations, the emotional trauma could not be healed.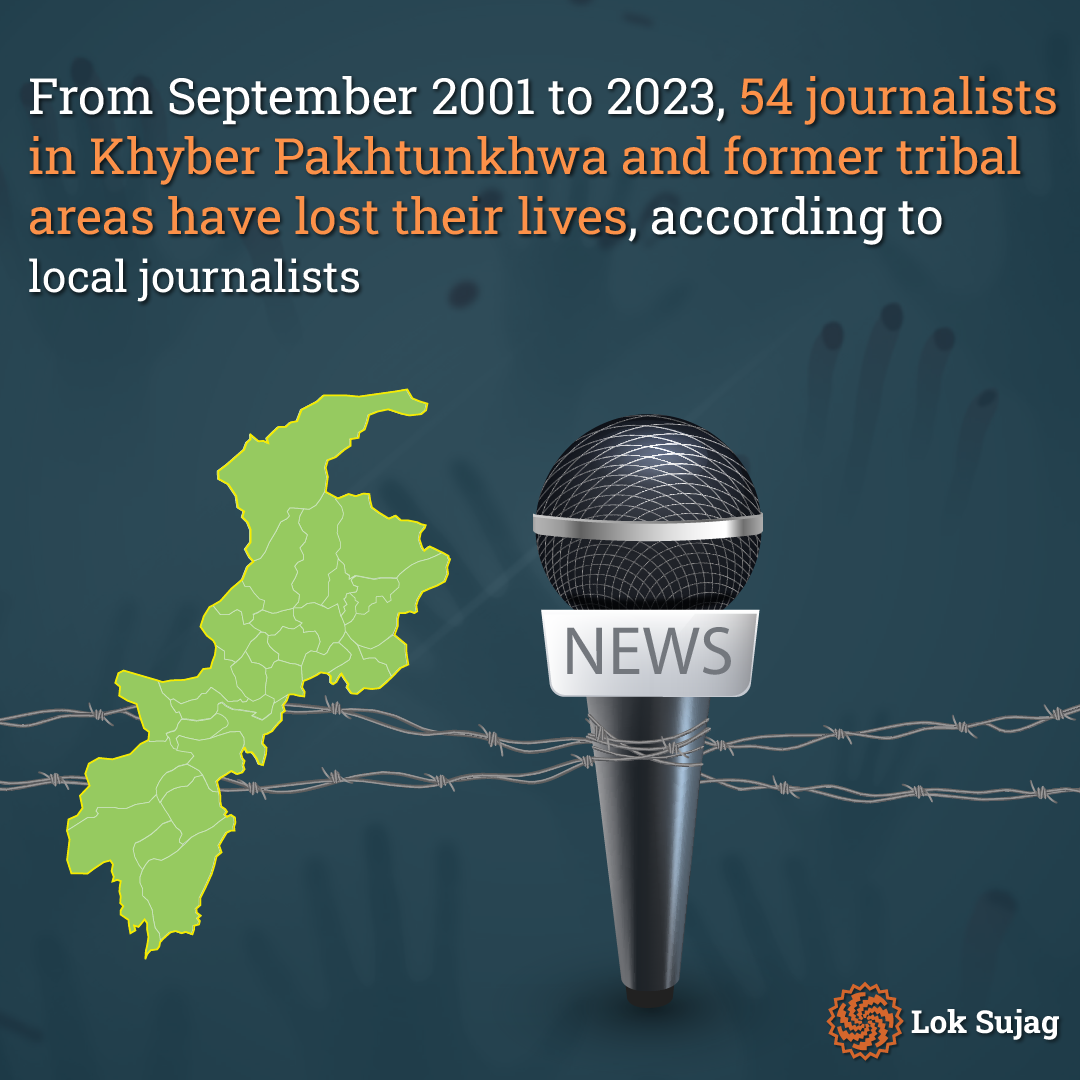 "My elder sister became mentally disturbed after my father's sudden death. I was once abducted, and there was a grenade attack at our house, injuring eight people, including my mother."
Despite all these years passing, he has not been able to identify his father's killers. He still awaits representation from Bajaur as promised by his father's institution.
Imran Khan expressed his wish that journalists who become victims of terrorism, like his father, should be given packages similar to those provided to soldiers or personnel in the armed forces.
Like Ibrahim Khan, during their duties, several journalists in Khyber Pakhtunkhwa, especially in the merged tribal areas, were killed in the war against terrorism.
Senior journalist Shamim Shahid, who lost many of his friends in such incidents, states that the cycle of killing of journalists in Khyber Pakhtunkhwa and tribal regions started with the murder of journalist Fazal Wahab in Mingora, Swat, in 2003. Afterwards, Waziristan's Allah Noor Wazir was targeted after returning from a Jirga.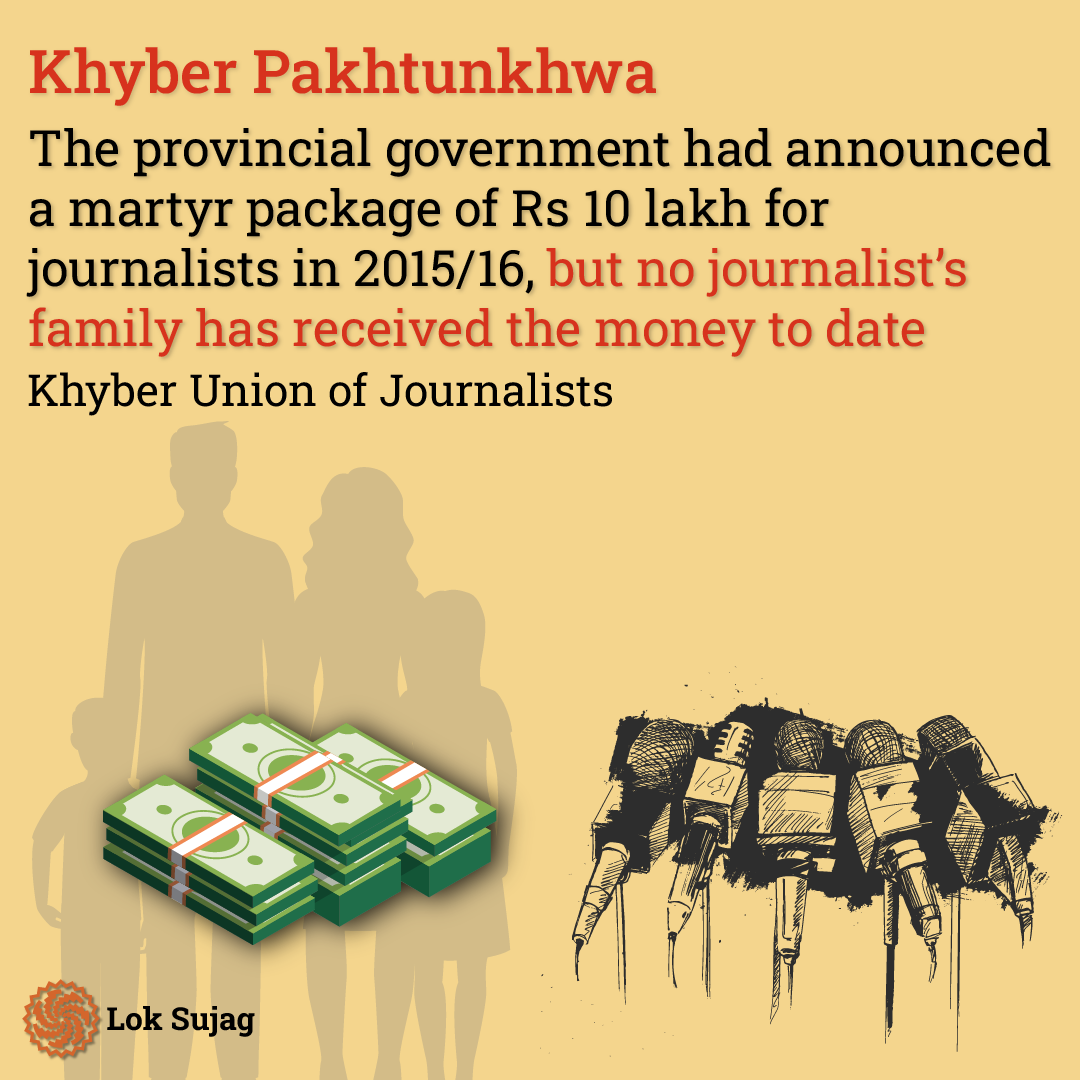 On September 5, 2005, another journalist, Hayatullah Khan from Waziristan, was abducted by unknown individuals and remained missing for six months. Neither the government nor extremist organisations provided any information about him to his family.
On June 16, 2006, a telephone call informed his family that Hayatullah's body was found in Mir Ali Bazaar.
He says, "From September 2001 to 2023, 54 journalists in Khyber Pakhtunkhwa and former tribal areas have lost their lives. Many of their families received relief through the efforts of journalists."
He mentions that after the martyrdom of Hayatullah Khan, a judicial inquiry was conducted by the Peshawar High Court, but the report is still pending.
Hayatullah Khan's brother, Ehsanullah Khan, says three inquiry commissions were formed after his martyrdom, but not a single report has been issued.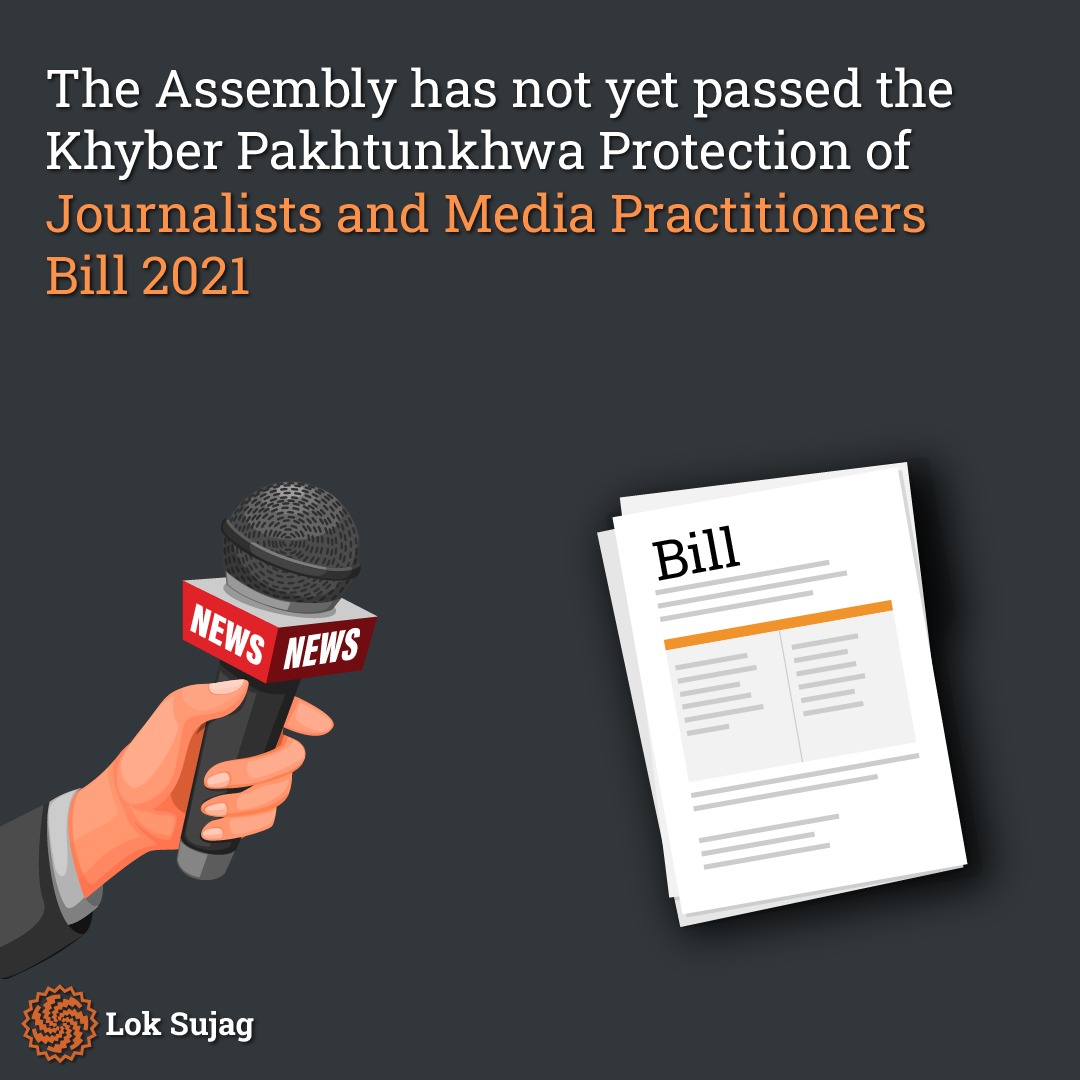 "A commission was formed under the supervision of the Supreme Court, which also conducted interviews with our family members. Hayatullah Khan's widow provided detailed statements to the inquiry commission, after which she also started receiving threats. She also spoke openly about Hayatullah Khan's abduction and martyrdom in an interview with the BBC, after which, on November 17, 2007, a bomb exploded at our house. As a result, Hayatullah Khan's widow also became a martyr, leaving her children without both parents."
Senior journalist Arif Yusufzai mentions that during the execution of their duties, when journalists become martyrs, they are honoured with medals and accolades from the military and security agencies and financial assistance is provided to their families. When a journalist is martyred in the line of duty, there is no one to ask questions. The government and journalist organisations are responsible for assisting the families of martyred journalists.
In Khyber Pakhtunkhwa, the President of the Khyber Union of Journalists, Naseer Hussain, states that despite the efforts of the union, the provincial government had announced a compensation package of 1 million rupees for journalists in 2015/16, but to this day, no journalist's family has received this amount.
"Whether it's the Pakistan Federal Union of Journalists or the Khyber Union of Journalists, we have raised our voices against the injustices journalists face in every era."
Also Read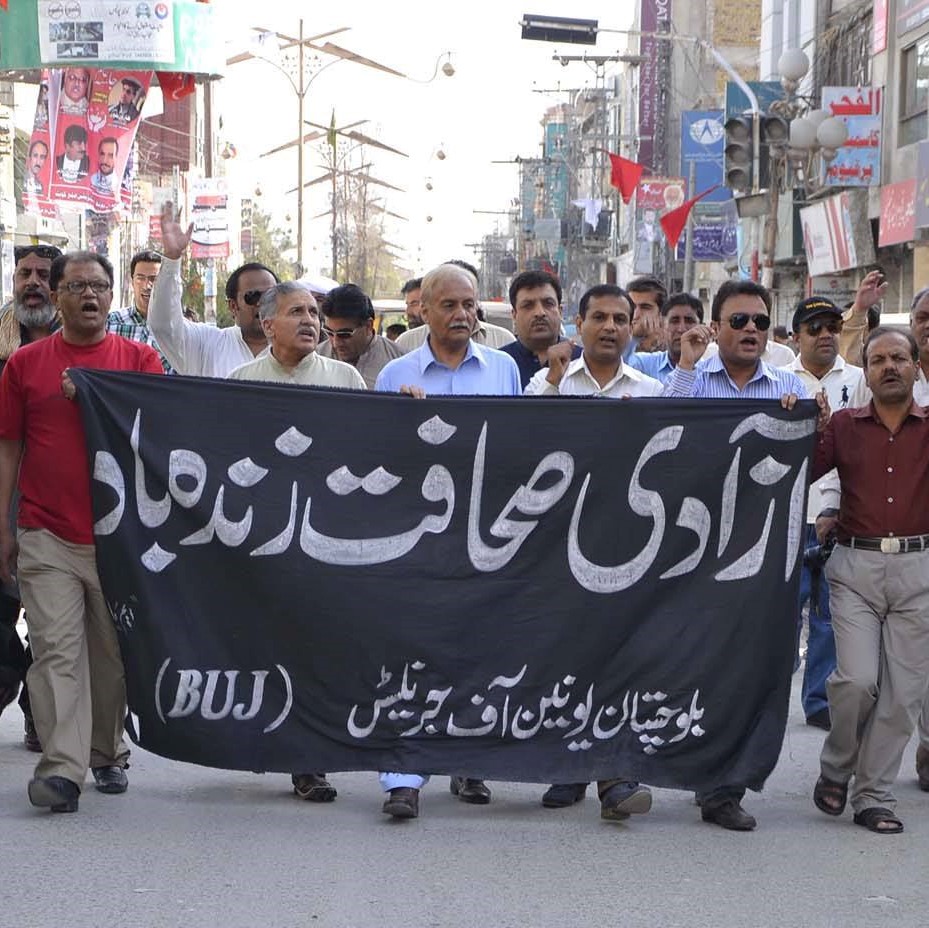 Rising toll of journalist deaths in Balochistan raises concerns: A look at the troubled landscape
He mentioned that during the war against terrorism, journalists were targeted and martyred in bomb explosions. Through the efforts of the union, the Protection of Journalists and Media Professionals Bill was passed in the National Assembly, under which the Commission for the Protection of Journalists and Media Professionals was established, but so far, no action has been taken on it, and the union is pursuing it.
"The Khyber Pakhtunkhwa Protection of Journalists and Media Professionals Bill 2021 was introduced in the provincial assembly through a woman member from the Pakistan People's Party, but it has not been passed by the assembly yet."
This bill calls on the provincial government to take practical steps to protect the life and property of journalists and media professionals under Article 19 of the Constitution to promote their impartiality, security, and freedom of expression.
According to Naseer Hussain, no funds have been established by journalist organisations for the news coverage and welfare of journalists' families.
According to the International organisation Reporters Without Borders, Pakistan ranks fifth among the most dangerous countries for journalists. The report states that from 2003 to date, 93 journalists have been killed in Pakistan.