Recent statements by Kaveh Moussavi, the owner of a company called Broadsheet, have generated a heated debate in Pakistani politics. His statements come at a time when Broadsheet has won a law suit against Pakistan in a London n arbitration court. As a result of this arbitration, the company has been paid about 29 million from the bank account of the Pakistani High Commission in London.
Here is a summary of what transpired in this case between Pakistan and Broadsheet over the last two decades:
October 1999: General Pervez Musharraf promulgates the National Accountability Ordinance (NAO) after becoming Pakistan's military chief executive subsequent to the overthrow of Prime Minister Nawaz Sharif's government in a coup.
October 1999: The Musharraf government sets up the National Accountability Bureau (NAB) to deal with those involved in corruption. Lieutenant General Syed Amjad Hussain is appointed as its first chairman.
October 1999: Ghazanfar Sadiq Ali, an accountant working in Dubai, and his colleague Tariq Fawad Malik meet NAB chairman and offer him the help of an American company, Trovens LLC, to track and recover the illicit overseas assets owned by Pakistanis. Tariq Fawad Malik claims in the same meeting that he is the representative of Trovens LLC in Pakistan.
April 2000: Through Tariq Fawad Malik, Lieutenant General Amjad Hussain meets Jerry James and Dr William Pepper, the representatives of Trovens LLC, in Colorado, United States, and expresses interest in hiring their company for NAB's asset recovery plans.
May 28, 2000: Two Panama-based companies, Oxford International Holdings and Berkshire Holdings set up a shell company called Broadsheet LLC on the British territory, Isle of Man, with total assets of 200 British pounds. The company, in fact, is owned by Jerry James who is also the co-owner of Trovens LLC.
Broadsheet LLC is formed because Ronald Rodman, another co-owner of Trovens LLC, has been barred from practising law for five years by the Colorado Bar for committing fraud. His partners, Jerry James and Dr William Pepper, suspect that his suspension from the bar could harm Trovens LLC's negotiations with NAB.
June 20, 2000: NAB signs an agreement with Broadsheet LLC, instead of Trovens LLC, for assistance in the tracking and recovery of overseas assets and bank accounts allegedly owned by corrupt Pakistanis. Broadsheet, established only a few weeks prior to this agreement, has no experience in this field.
Broadsheet is also allowed to set up its office at the NAB headquarters in Islamabad without having to pay any rent or other expenses. This office is run by Tariq Fawad Malik.
July 17, 2000: NAB sends Broadsheet a list of 17 people and asks it to trace their alleged assets abroad.
July 2000: Broadsheet owner Jerry James hires a British company called Matrix Reproach and pays 500,000 dollars to it so that it can work on the list of 'targets' provided by NAB.
August 12, 2000: NAB sends a second list of 'targets' to Broadsheet so that it can track their overseas assets. The list includes 16 names.
September 4, 2000: NAB sends a third list to Broadsheet with 51 names in it.
November 2000: The representatives of Matrix Reproach visit Pakistan to meet with NAB officials and discuss the lists NAB has sent to Broadsheet.
November 8, 2000: NAB sends the fourth and fifth (final) lists to Broadsheet to trace the overseas assets of Pakistanis involved in alleged corruption. These lists include 75 and 40 names respectively.
December 2000: Lieutenant General Syed Amjad Hussain resigns as NAB chairman.
January 1, 2001: Lieutenant General Khalid Maqbool is appointed NAB chairman.
February 2001: The representatives of Matrix Reproach meet NAB officials for the second time in Islamabad.
May 2001: The representatives of Matrix Reproach meet with NAB officials for the third time in Islamabad. They later tell the arbitration judge that NAB showed no interest in responding to their queries about the people on its lists of 'targets'.
June 2001: NAB withdraws the names of two Pakistani businessmen, Sultan Lakhani and Sadruddin Hashwani, and those of the entire family of former Prime Minister Nawaz Sharif from the list given to Broadsheet.
October 2001: Lieutenant General Munir Hafeez is made NAB chairman and Brigadier (retired) Talat Ghumman is made the director of its overseas wing.
October 28, 2003: NAB terminates its contract with Broadsheet which then initiates legal action against NAB.
November 10, 2004: Lieutenant General Shahid Aziz is appointed NAB chairman.
April 17, 2007: NAB lawyer Ahmar Bilal Sufi begins negotiations with Broadsheet's owner Jerry James for an out of court settlement.
April 19, 2007: Ahmar Bilal Sufi negotiates with the International Asset Recovery (IAR), another foreign company engaged by NAB for asset recovery, for a settlement of its dispute with NAB over the termination of its contract. He meets Kaveh moussavi and Dr William Pepper. Pakistan agrees to pay IAR 2.5 million US dollars and the company agrees to stop pursuing a legal case.
July 7, 2007: Shahid Aziz is replaced by Naveed Ahsan as NAB chairman.
January 2008: NAB concludes its settlement with IAR and pays it 2.5 million US dollars.
May 20, 2008: NAB makes the final settlement with Broadsheet LLC that Jerry James has set up in Colorado, United States, and pays it 1.5 million US dollars.
September 2009: At the direction of Kaveh Moussavi, Dr William Pepper sends a notice to Pakistan to pay 515 million US dollars in damages for unilaterally terminating its contract with Broadsheet LLC, registered at the British territory, Isle of Man.
November 2009: A court in the Isle of Man suspends proceedings for the dissolution of Broadsheet – initiated after it failed to pay its lawyer -- and allows it to start legal proceedings to get damages from Pakistan. Kaveh Moussavi and Dr William Pepper have already bought all the rights and liabilities of Broadsheet LLC.
February 24, 2010: NAB Chairman Naveed Ahsan resigns.
January 2016: The arbitration between NAB and Broadsheet begins before senior judge Sir Anthony Evans in the London Court of International Arbitration. The arbitration seeks to determine who is responsible for terminating the agreement between the two and what kind of damages that party should pay.
August 2016: Broadsheet wins its arbitration against NAB. The judge rules that the company is entitled to get compensation from NAB.
June 2020: Broadsheet obtains an interim order from the arbitration court to make Pakistan pay the compensation amount. A supplementary order is to be issued for the forfeiture of NAB's (Pakistan's) assets wherever they may be.
November 17, 2020: The London High Court orders the withdrawal of 27 million US dollars from the account of the Pakistan High Commission in London. The court gives Pakistan a December 22 deadline to challenge the decision and a December 31 deadline to agree to the payment but Pakistan fails to comply with both the deadlines.
January 1, 2021: The federal cabinet approves the payment of money to Broadsheet after it has already been deducted. The cabinet also announces that it will challenge the court's decision to withdraw the money from the Pakistan High Commission's account in London.
January 21, 2021: The government sets up a commission headed by a retired Supreme Court judge, Justice Azmat Saeed Sheikh, to investigate the Broadsheet case.
Also Read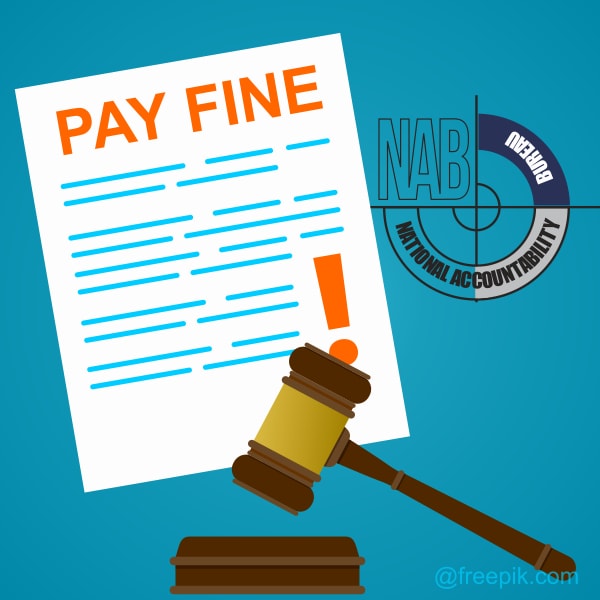 International arbitration over Broadsheet case: Why was Pakistan handed down a very heavy penalty?
The commission is mandated to review how Broadsheet and IAR were selected; who introduced these companies to NAB and who drafted the agreements with them; what were the reasons for the termination of the agreements with them in 2003; when did NAB decide to terminate the agreements; whether if informed Broadsheet of its concerns before terminating the agreement; what were the terms of settlement between NAB and IAR in January 2008 and with Broadsheet in May 2008, what kind of legal advice was given at the time of settlement with these companies and what was the procedure for the payment of settlement money.
This committee will also investigate how the government participated in the proceedings before the London Court of International Arbitration and in the hearing of an appeal in the London High Court of Justice and whether the process of litigation was properly monitored.
The commission will similarly examine the process followed to make the payment to Broadsheet and the protection of Pakistan's assets in the United Kingdom. It will have the power to summon any individual and seek records from any department.
January 2021: Pakistan Muslim League (Nawaz) and Pakistan People's Party, the two main opposition parties, reject the appointment of Justice Azmat Saeed Sheikh as the head of the commission. They say he has been a deputy prosecutor general of NAB in the past and has also given verdicts against Nawaz Sharif and his family members during court proceedings. They, therefore, claim that there are huge question marks over his neutrality.
This report was first published by Lok Sujag on 9 Feb 2021, on its old website.