On November 1, 2023, after midnight, police and officials arrived in the Afghan Basti area near Sagian Bridge in Lahore. They began collecting proof of registration (POR) cards from the people present there.
28-year-old Yusuf Khan, who resides in the settlement, says that despite showing their cards, the police arrested his five brothers and one uncle.
According to him, children and women in this settlement are living in fear that the male members of their families can be arrested at any time.
He mentioned that registered Afghan migrants collected money to help the illegal migrants leave the country so they could protect their reputation. However, now they are living in hiding.
"Due to the fear of being sent to Afghanistan in the winters, men are not coming to their homes in the settlement."
In war-torn Afghanistan, the unemployment rate is already very high, and during the winter season, job opportunities become scarce in many regions of the country due to heavy snowfall.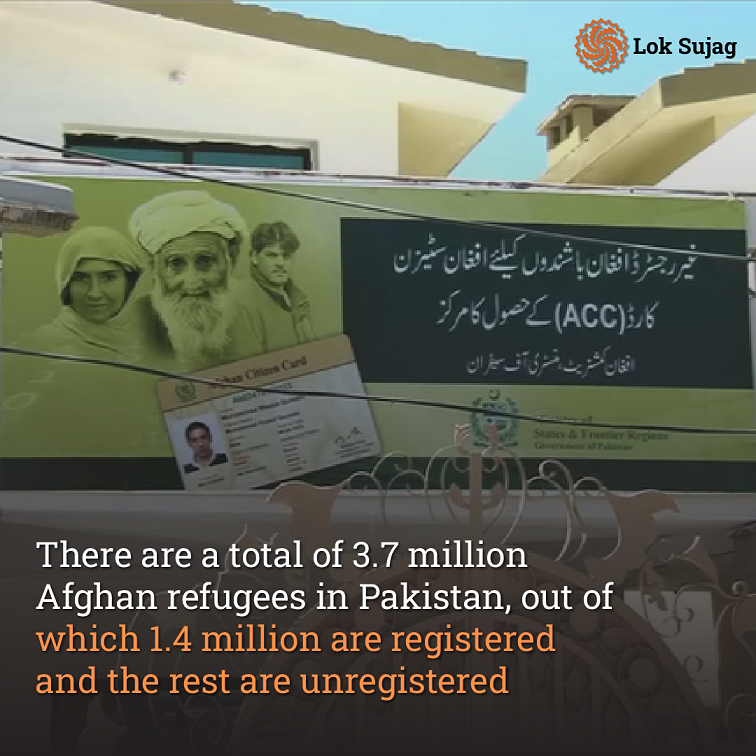 Appearing more than his age, the 49-year-old Ghausullah is sitting outside the police station in distress.
While he does have a POR (Proof of Registration) card, he has escaped arrest due to his "old acquaintance".
He has visited the police station multiple times to get his clan members released. When he inquires about the reason for the arrests, the police officers tell him that there is an order from above to arrest all Afghan migrants.
Ghoushullah mentioned that initially, the Prime Minister had announced that the government would not deport Afghan migrants holding POR cards or Afghan citizen cards.
"If we were to detain in this manner, then they should have ordered us to leave along with the other illegal Afghan migrants. We will return to our homeland at the end of winter in Afghanistan."
He says that Pakistan has sheltered them for four decades. No one has troubled them unreasonably, but now they have nowhere to seek refuge.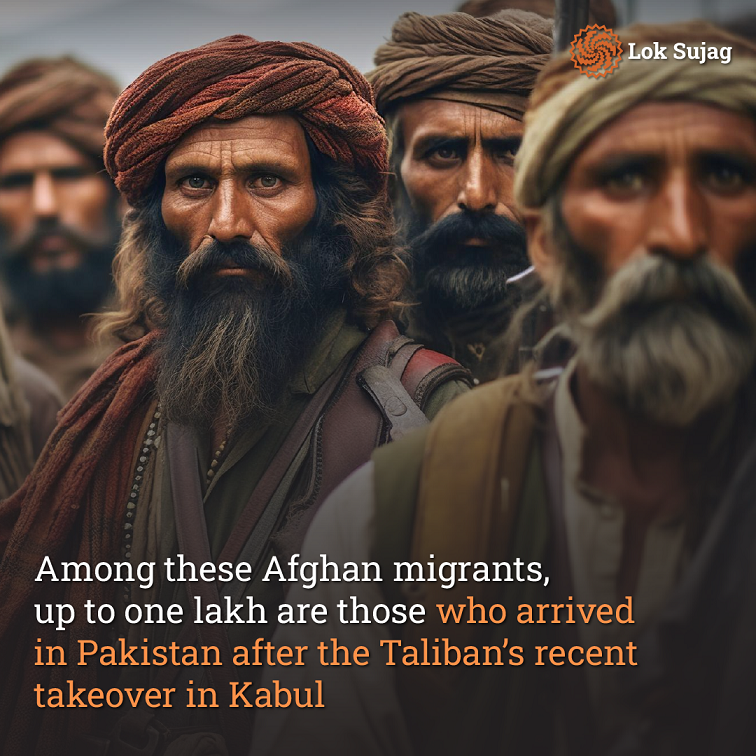 He accused the police of not respecting the privacy of the house while raiding in the darkness of night.
Yousaf Khan had purchased 24 marlas of land in this settlement in the name of a Pakistani for 2.8 million rupees last year. Until a few months ago, it was sold at 300,000 rupees per marla. He wanted to build a house, so he was not selling the land.
He says that after the government's announcement of evicting Afghan migrants, no one is buying land at the actual price.
"After a bad time has come upon us, people have started taking advantage of us. On one side, all my brothers and relatives are jailed, while on the other side, there doesn't seem to be any way out of the ongoing difficulties."
Inspector General Punjab Police's spokesman, Mubashar Hassan, does not acknowledge that legally resident Afghan nationals are also under detention. According to him, only illegal resident foreigners have been apprehended.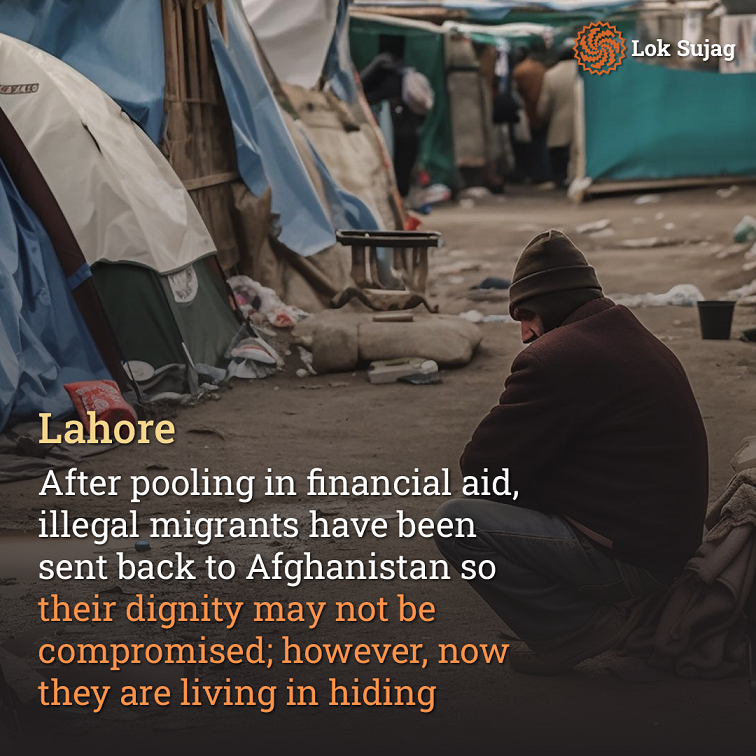 Haji Nadir Khan, the head of a Pashtun welfare organisation working for the rights of Pashtuns and Afghans in Lahore, states that at this time, the police in various areas of Lahore have taken approximately 100 Afghan immigrants into their custody. Among them, 45 Afghan immigrants are held at Naulakha Police Station, 15 at Islampura, 15 at Yakki Gate and 20 at Gulshan Ravi Police Station.
He mentioned that he had discussions with relevant authorities in Lahore and hopes that after necessary inquiries and investigations, those taken into custody will be released.
Nadir Khan demands from the government and the administration that those Afghan migrants who possess legal documents should not be troubled. According to him, most arrested migrants have valid legal documents.
He believes that despite the end of the government's deadline for Afghan migrants to leave, the illegal individuals who remained here should have asked for more time from the government or would have left for their home country.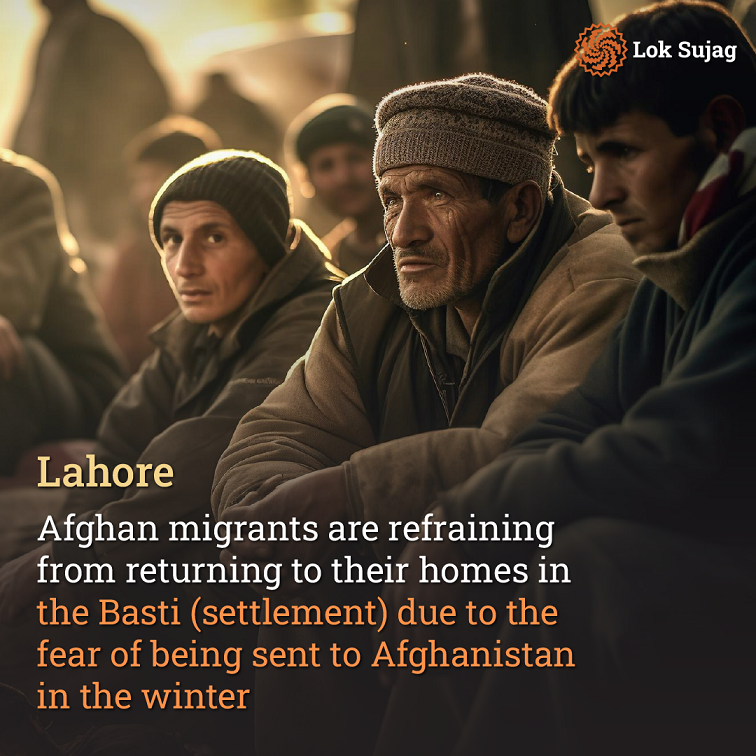 "Even today, there is a meeting of senior police officers on this issue. Hopefully, some solution will come out of it."
After the meeting held on November 1, 2023, according to a press release issued by the Director of Public Relations of Punjab Police, no inquiries or actions will be taken against individuals with legal documents for residence in Pakistan.
It has been mentioned that the Punjab Police's two hundred thousand-strong force is fully prepared to expel foreign citizens. For this purpose, districts have been divided on different dates.
Also Read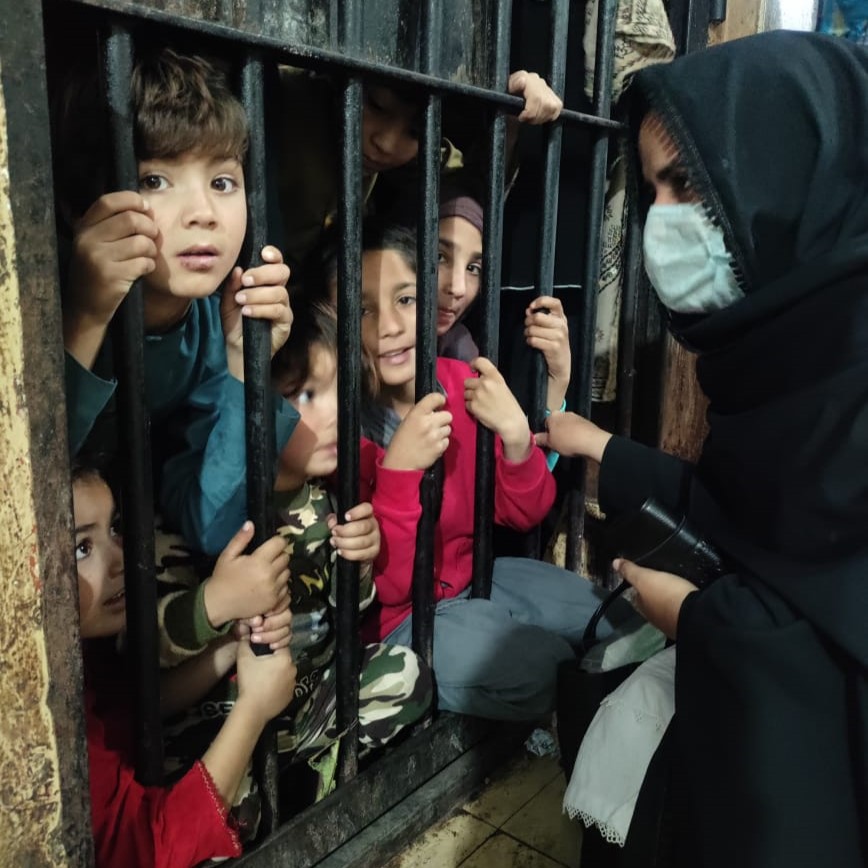 Plight of Afghan refugees in Karachi: Unjust arrests and uncertain future amidst evacuation pressure
According to UNHCR figures, there are a total of 3.7 million Afghan refugees in Pakistan, out of which 1.4 million are registered and the rest are unregistered. Among these refugees, 52.2 are in Khyber Pakhtunkhwa, 24.5% in Balochistan, 5.6% in Sindh, and 14.4% in Punjab. Up to one lakh people among these Afghan refugees are those who arrived in Pakistan recently after the Taliban came to power in Kabul.
According to the statement by the caretaker Federal Interior Minister, Sarfaraz Bugti, in line with the government's directives to repatriate foreigners, approximately 140,322 illegal foreigners voluntarily returned to their respective countries in October.
Furthermore, on October 31, more than 7,300 returnees, including 100 detainees, were repatriated through the Torkham border crossing.
In Pakistan, there are a total of 3.7 million Afghan migrants, out of which 1.4 million are registered and the rest are unregistered: United Nations.