Rahimullah and Shafiullah used to buy or pick and sell cardboard, iron, and paper in Karachi. On the morning of September 26, the police of the Malir district of Karachi arrested them as illegal Afghan nationals and filed an FIR against them.
Saeed Rasool says the police arrested my 23-year-old cousin Shafiullah despite having an Afghan Citizen Card (ACC) of NADRA. According to this card released in 2021, Shafiullah belongs to Kunduz province of Afghanistan.
With court papers in hand, Saeed Rasool says that the lawyers tried twice in the District and Sessions Court of Malir to get bail for Shafiullah and Rahimullah, but their applications were rejected. Now (as of October 21), he has been in Malir Jail for 25 days.
Rahimullah's brother Bashir Ahmad said outside the district and sessions judge's court in Malir, "The lawyer says that he will now file a bail application in the Sindh High Court."
Bashir Ahmed said that my brother had an ACC card issued in 2021. On showing the card, the policemen tore it and threw away the FIR.
On the court's order, the family tree of mother, father, and all brothers and sisters was called from NADRA records. About 17 days later, NADRA Islamabad provided it to the court. This confirms that the brother is registered and legally residing in Pakistan, but the court did not accept the bail application.
According to Bashir, "It is being said that the period of the card issued by NADRA has expired on June 30, 2023. Extending the period of the card is the work of NADRA and the government; we cannot extend it."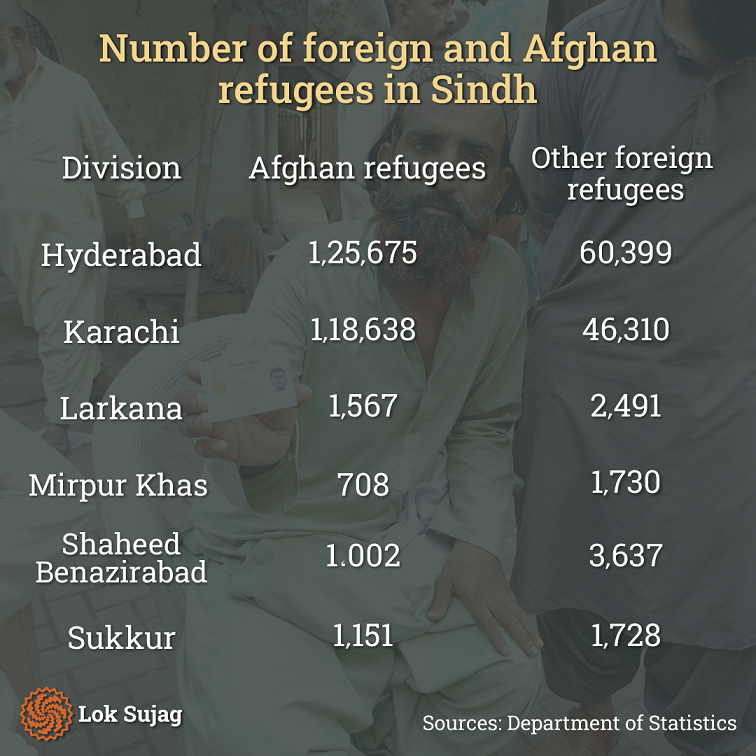 He said he was born in the Korangi area of Karachi and we have lived in Pakistan for 40 years. His brother came to Karachi from Quetta three months ago. Here, he used to earn 1,200 to 1,500 rupees per day.
"We pick the waste and sell cardboard, paper, and iron from it. Where to get the cost of lawyers and courts? Do labour or go around courts and police stations?"
30-year-old lawyer Moniza Kakar says she is fighting the cases of many Afghan refugees in Karachi's City, Malir and South Courts, and the Sindh High Court for free. Among them are about 50 children aged 10 to 13 years. Most of them are imprisoned in the Remand Home Juvenile Jail of the Central Jail of Karachi.
He said, "Karachi police have arrested more than 1000 Afghan refugees. Most of the detainees are residents of the Afghan camp in Karachi's Sohrab Goth."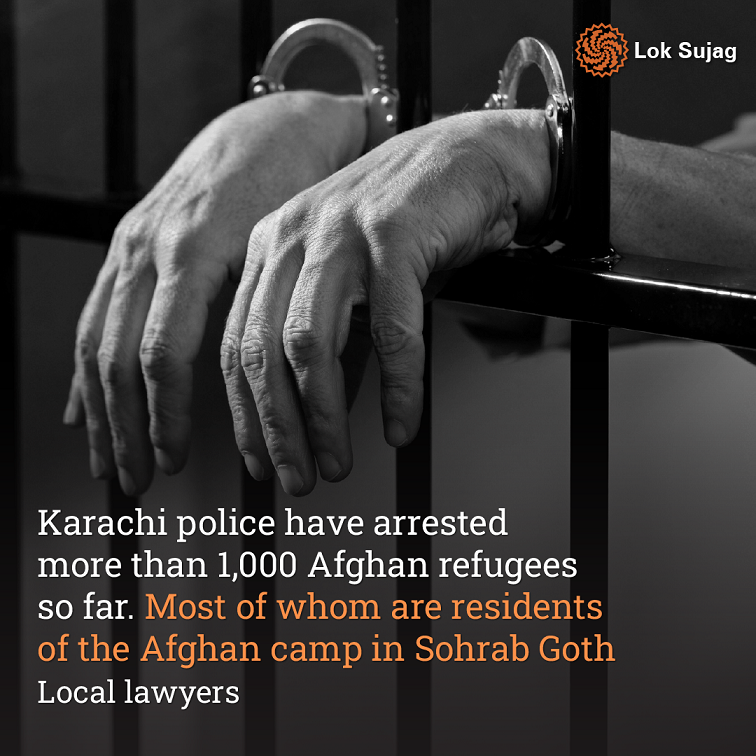 Moniza says the police even tear up the cards of Afghan refugees who don't pay bribes. The police are arresting everyone and registering an FIR under Section 14(2) of the Foreigners Act, 1946, citing government policy.
"For verification of Afghan citizen card, NADRA goes to Islamabad records, which takes 15 to 25 days and the accused remains in jail."
She further said that the service of the number given by NADRA, which verifies the card by SMS, was suspended from October 4 to October 18. Sindh Police arrested the Afghan refugees during this time as well.
NADRA Pakistan Spokesperson Rida Qazi told Lok Sajag that the SMS service has not been suspended and the extension of the registration card is subject to government policy.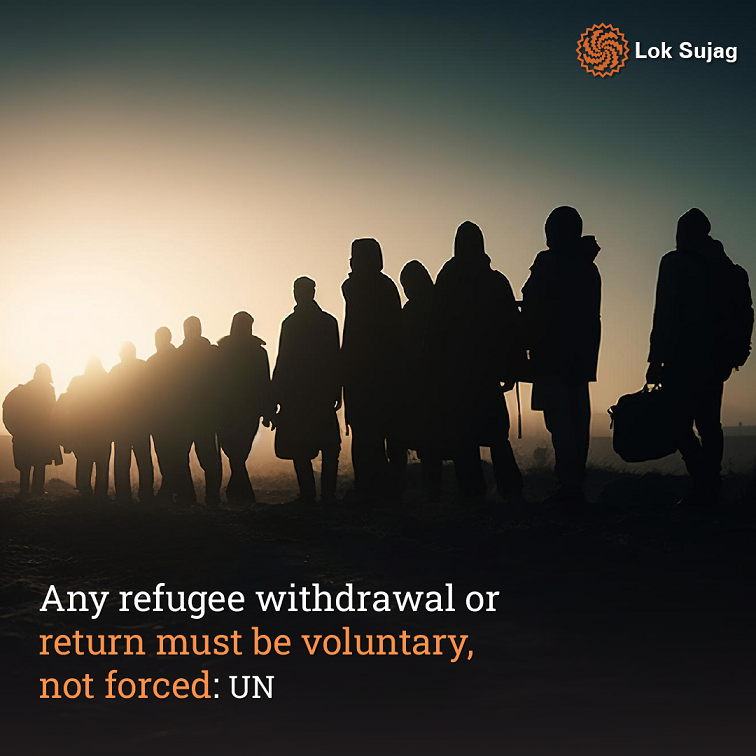 The Ministry of State and Border Affairs (SAFRON) has asked the relevant agencies not to harass registered or legally residing Afghan refugees or refugees in any form. According to the notification issued by the Ministry on October 10, Afghan nationals holding ACC and Proof of Registration (POR) cards temporarily reside in Pakistan, whose return will be voluntary.
According to Moniza Kakar, "What is the biggest harassment than arrest? Sindh Police has closed the gap between legal and illegal refugees."
According to the records received from the Sindh Police, the police have arrested 782 Afghan refugees in Karachi from September 9 to October 3, 2023. 135 Afghan citizens have been arrested from Malir, 114 from Korangi, and 204 from Sharqi. 58 Afghan citizens have been arrested from West District, 90 from Central, 126 from Keamari, 35 from City and 20 from South District.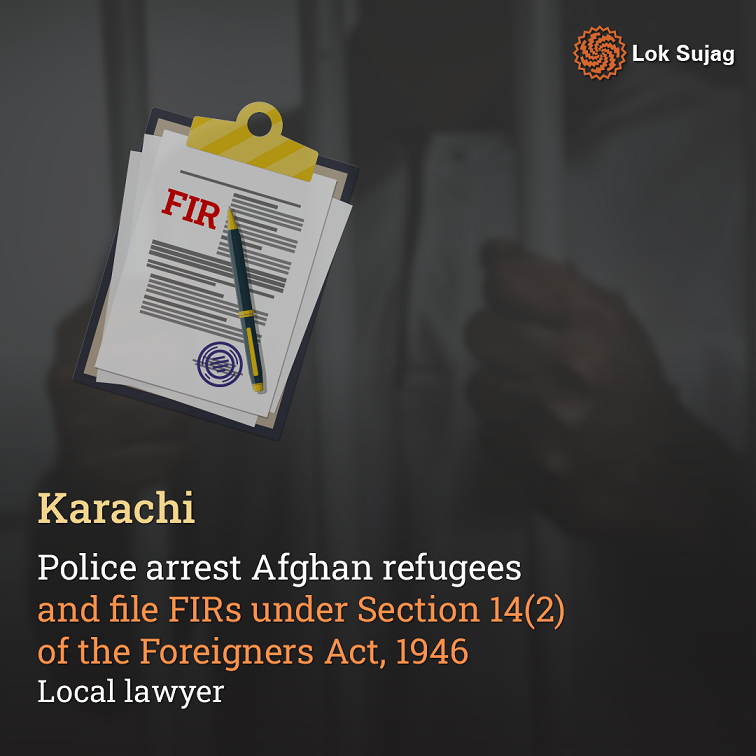 In a departmental letter written on October 13 to the commissioners of the six divisions of Sindh, Karachi, Hyderabad, Mirpur Khas, Benazirabad, Sukkur and Larkana, on behalf of Abdul Rahim Qureshi, section officer of the Sindh government's home department, it has been said that foreigners at the district level must inform them of their plans and expenses for a successful evacuation by November 1.
In this, he has also included the data of foreigners present in each district of Sindh, which has been taken from the digital population census of 2023. According to these figures from the Department of Statistics:
Also Read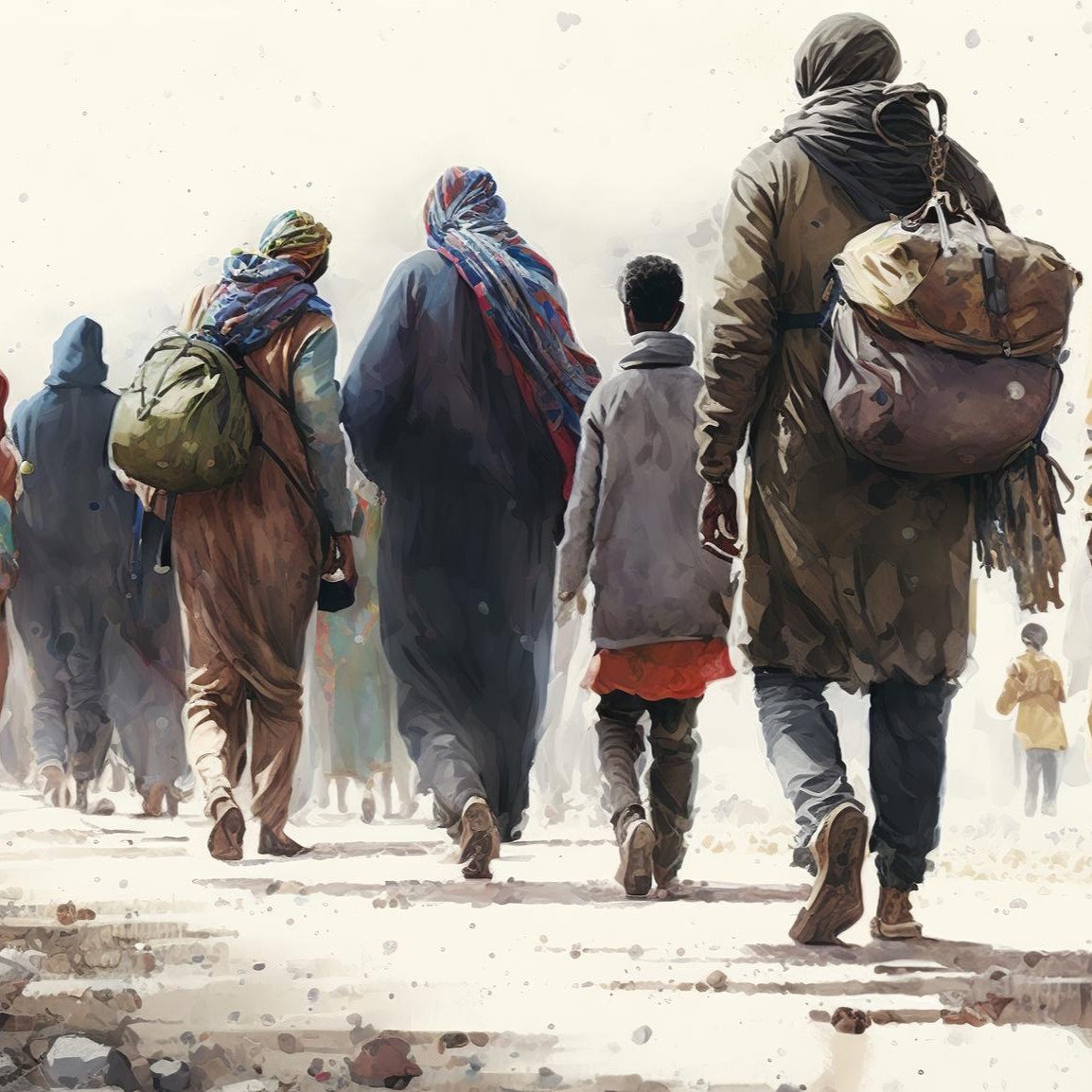 Stranded in transition: Afghan refugees' plight in Balochistan
A total of 186 thousand 74 foreigners live in the Hyderabad division, of which 125 thousand 675 are Afghans.
There are 164 thousand 948 foreigners living in the Karachi division, of which 118 thousand 638 are Afghans.
In the Larkana Division, there are 4,588 foreigners, of which 1,567 Afghan refugees are living.
There are 2,438 foreigners in the Mirpur Khas Division, including 708 Afghan refugees.
There are 4,639 foreigners in the Shaheed Benazirabad division, of which 1,020 are Afghan refugees.
The number of foreigners in the Sukkur Division is 2,879, of which 1,151 are Afghan refugees.
Qaiser Khan Afridi, spokesperson of the United Nations High Commissioner for Refugees in Islamabad, says that Pakistan has been a good host of refugees for decades, recognised and appreciated worldwide. He said that evacuation or return of any refugee should be voluntary and not forced.
Inspector General of Sindh Police Raja Rafat Mukhtar and Sindh Police Spokesperson Sohail Jokhio were contacted to take their position on the arrests and alleged harassment of Afghan refugees by Sindh Police and they were sent written questions, but no response was received for two days.