In recent years, in the month of December, at the Almas Hotel located on the crowded Saddar Road in Karachi, a National Accountability Bureau (NAB) official arrives for a meeting with this correspondent. Clean-shaven, wearing a blue shalwar kameez with a black waistcoat, he is accompanied by a colleague whom he does not introduce. During the conversation, he exclaims angrily: "No one can hold Raziq Sanjrani [managing director of Saindak Metals Ltd] accountable. Instead, his brother [Sadiq Sanjrani] is made chairman of the Senate."
The official's ire stems from investigations he had undertaken on his own initiative into alleged corruption in the massive gold and copper Saindak mine project in Balochistan. Among the issues he looked into was that of under-invoicing of material being transported from Saindak to Karachi port on its way to China.
A few years back before meeting with him, along with some other NAB officials, he intercepted 28 trucks at Hub overloaded with far more blister copper than that recorded in the invoices. "I had kept the Southern Command, the sector commander of Balochistan, and DG [Director General] Rangers Sindh on board and the trucks were caught red-handed, but nothing happened." The loot, according to him, is still as rampant as ever. "I discovered that Raziq and some Chinese have been involved in this plunder for several years," he adds. "But he's unbelievably influential. That's why none can put their hands on him."
Around 150-kilometre from Saindak lies Naukundi, the hometown of the Sanjrani family. Interestingly, despite the fact that Naukundi and the huge Saindak copper-gold mine (and Reko Diq, although it is yet to be made functional) are both in Chaghi, Pakistan's largest district, the locals' main source of income is smuggling of people and Iranian petrol. The Sanjranis, however, have done extremely well for themselves.
According to a report on the Balochistan government website, the Saindak Copper-Gold Project was set up by Saindak Metals Ltd (SML), a state-owned enterprise, towards the end of 1995 at a cost of Rs13.5 billion. Its average annual yield is 15,810 tonnes of blister copper, 1.47 tonnes of gold and 2.76 tonnes of silver. On Oct 2, 2002 the projects' assets were transferred to the Chinese company MCC/MRDL for 10 years in return of a share of the profit. When this lease expired, the government renewed it for another five years. When that expired, it signed off on another five-year renewal few years ago.
In recent weeks, the MCC Resources Development Co Ltd (MRDL) celebrated the completion of its 20 years of operations at Saindak project where the management of the company revealed that the project so far produced more than 290,000 tonnes of blister copper, resulted in foreign exchange worth $2.6 billion, paid more than $500 million to the lessor, created more than 1,900 jobs and paid $1.2b for local procurement.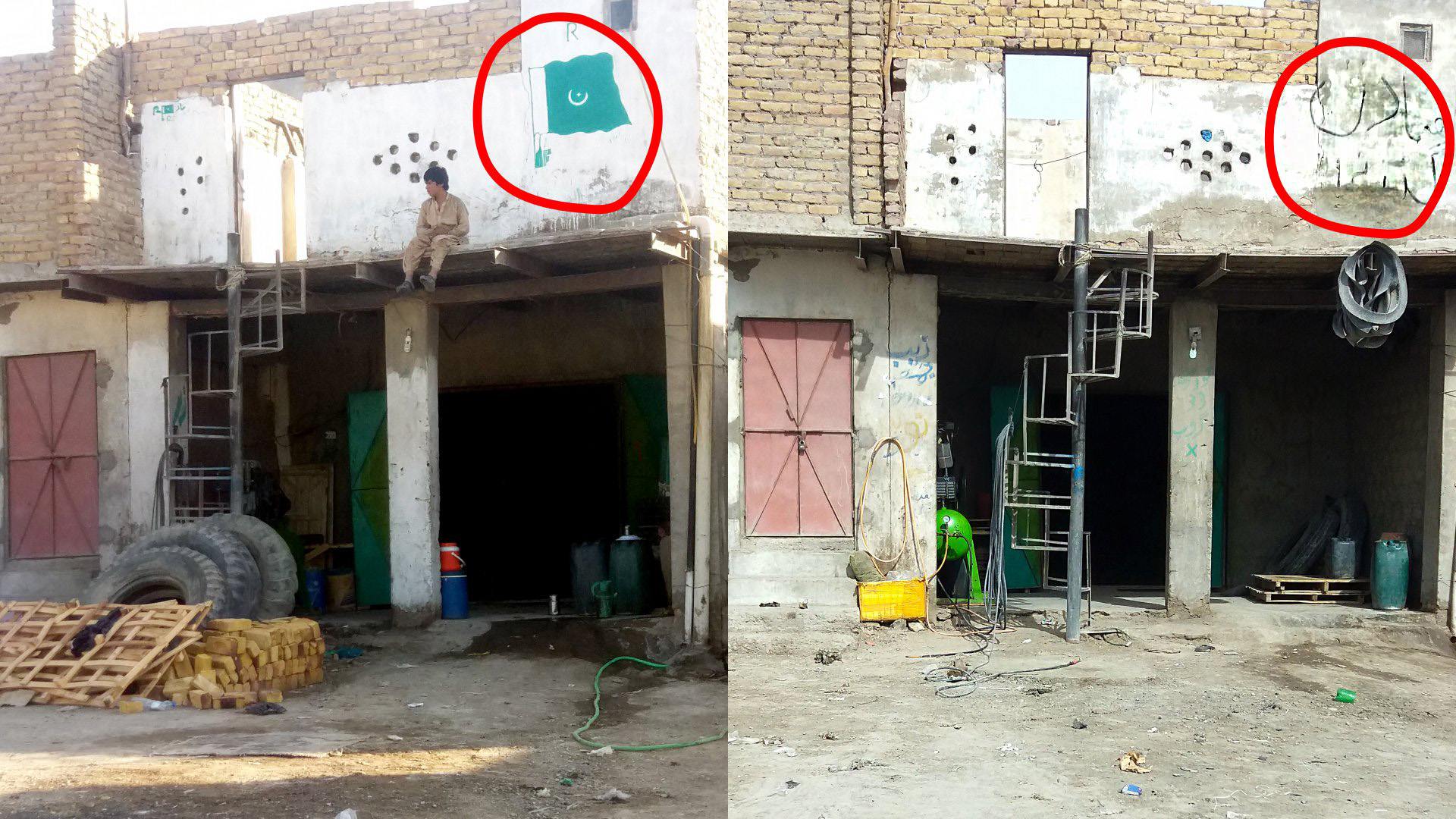 By virtue of Sadiq's hobnobbing with the Pakistan Peoples Party (PPP) leadership in Islamabad and Quetta, the Saindak project propelled Sanjrani family's dizzying, and questionable, rise to prominence. The senate chairman's brother, Raziq, was appointed managing director of Saindak Metals Ltd (SML) in 2008, the same year the PPP government came to power in the Centre. In fact, the Sanjranis are one of the few Baloch families that have benefitted from the mammoth reserves of copper-gold, said to be worth billions of dollars. Balochistan province itself barely derives any benefit.
Until the 18th Amendment in 2010, the provincial government had minimal share in the project; it was only supposed to be paid rent and five per cent royalty. However, after the 18th Amendment, the federal government is legally bound to pay the Balochistan government a 37 per cent share in the profit.
Member of the Balochistan Assembly Sanaullah Baloch — a nationalist leader from Kharan district of Balochistan popularly known as Sana Baloch — and his party Balochistan National Party-Mengal (BNP-M), remained in the forefront to raise voice against the anomalies in the Saindak project on different forums, including Balochistan Assembly, court of law, and the media.
Baloch petitioned the Balochistan High Court after the federal government leased out the mega project to a Chinese company for a five-year period on October 17, 2017. His petition argues that after the promulgation of 18th Constitutional amendment the right to exploration of the precious metals rests with the provinces.
The judgment in the case was reserved in 2019 but it has yet to see the light of day because the petitioner, Sana Baloch, reportedly stopped pursuing the case. Credible sources at the MRDL told this scribe that his brother Samiullah Baloch was given the contract of the Juzzak Airport in Chaghi, which is why, he [Sana Baloch] distanced himself from this case.
But Sana Baloch, while talking to this correspondent, refutes all these allegations, saying, "my brother Sami Baloch is dealing in construction contracts for the several decades." He claims that his nephew, not his brother, won the Rs. 130 million Juzzuk Airport bid following a tough and competitive selection criterion.
Several NAB officials in Quetta, Karachi, and Islamabad, in separate conversations with this correspondent, make troubling allegations about what transpires behind the opaque Saindak. Besides under-invoicing of material transported on trailers to Karachi port and onward to China, there are also claims of overmining, possibly with an eye to the fluctuating prices of copper in the international market.
A NAB official in Quetta has an interesting story to tell. "In the past, we stopped trucks that we found were carrying more blocks than the figure recorded," recalls a NAB official in Quetta. "But after a few days, we had to let them go because of pressure from the top — from the Chinese ambassador, and then from China itself. Otherwise, they warned that their company running the project would get a bad name in the media. The Frontier Corps was also pressuring us. So, we let the trucks go."
This correspondent tracked down the driver of one of those trucks. According to him, they were stopped at Hub, and taken to a huge walled compound. "We were detained there for some days, and no one would tell us why."
Documents from the Customs department and the Export Processing Zone (EPZ), Saindak, show that more than 80 blocks of blister copper (which is between 96 to 99 per cent pure) are loaded on one trailer; each vehicle, as per the documents, carries roughly 54 metric tonnes (MT). However, an inside source at SML discloses that over the years they have even loaded 65 MT on each vehicle, while recording it as low as 53 or 54MT. Several local transporters in Taftan make the same claim. "Since Sadiq became chairman Senate, they are a little cautious about overloading trailers," says a former president of the transporters' union in Taftan.
An EPZ source concurs that 65 metric tonnes have been loaded on trailers, adding that sometimes the vehicles' tyres would even get punctured due to over-loading, although he denies that the goods are under-invoiced.
A senior Customs official in Karachi tells this correspondent that Export Collectorates of Karachi and Port Qasim deal with these matters, but he too says he has not come across under-invoicing. "Saindak exports fall in the category of sensitive exports which are closely monitored by State agencies, so Saindak trailers arrive in Karachi under the escort of the Frontier Corps."
Another source, however, maintains that Customs personnel are themselves involved in the scam. In fact, he says, two such officials made so much money that they quit the department and started their own businesses.
Raziq firmly denies these allegations, adding that NAB investigators, despite making thorough inquiries, have found no evidence to support them. According to him, the trucks/trailers are weighed at Saindak under the supervision of Customs and EPZ, after which they move with the Customs in bounded convoys, and are then again weighed at the Karachi port by Customs. "Every consignment is also sampled and weighed and certificates are issued by world recognised SGS company."
All in the family
There are three ore reserves in Saindak: South Ore Body, North Ore Body and East Ore Body. Each ore reserve is divided into 'benches'. A bench is a narrow strip of land cut into steps. These zones are created along the walls of an open-pit mine which helps workers and trucks get to a bench where mining is currently taking place. Work is still underway at the virtually depleted South Ore Body and North Ore Body, while work has recently begun on the East Ore Body.
Khalid Gul, the current vice president of MRDL, is Raziq's brother-in-law — and yet another of Sadiq's relatives who hold senior positions at MRDL and SML. In the words of employees at Saindak project, Khalid Gul is tough and rude with the workers and says that "resisting their demands for their rights makes me appear strong in the eyes of the Chinese."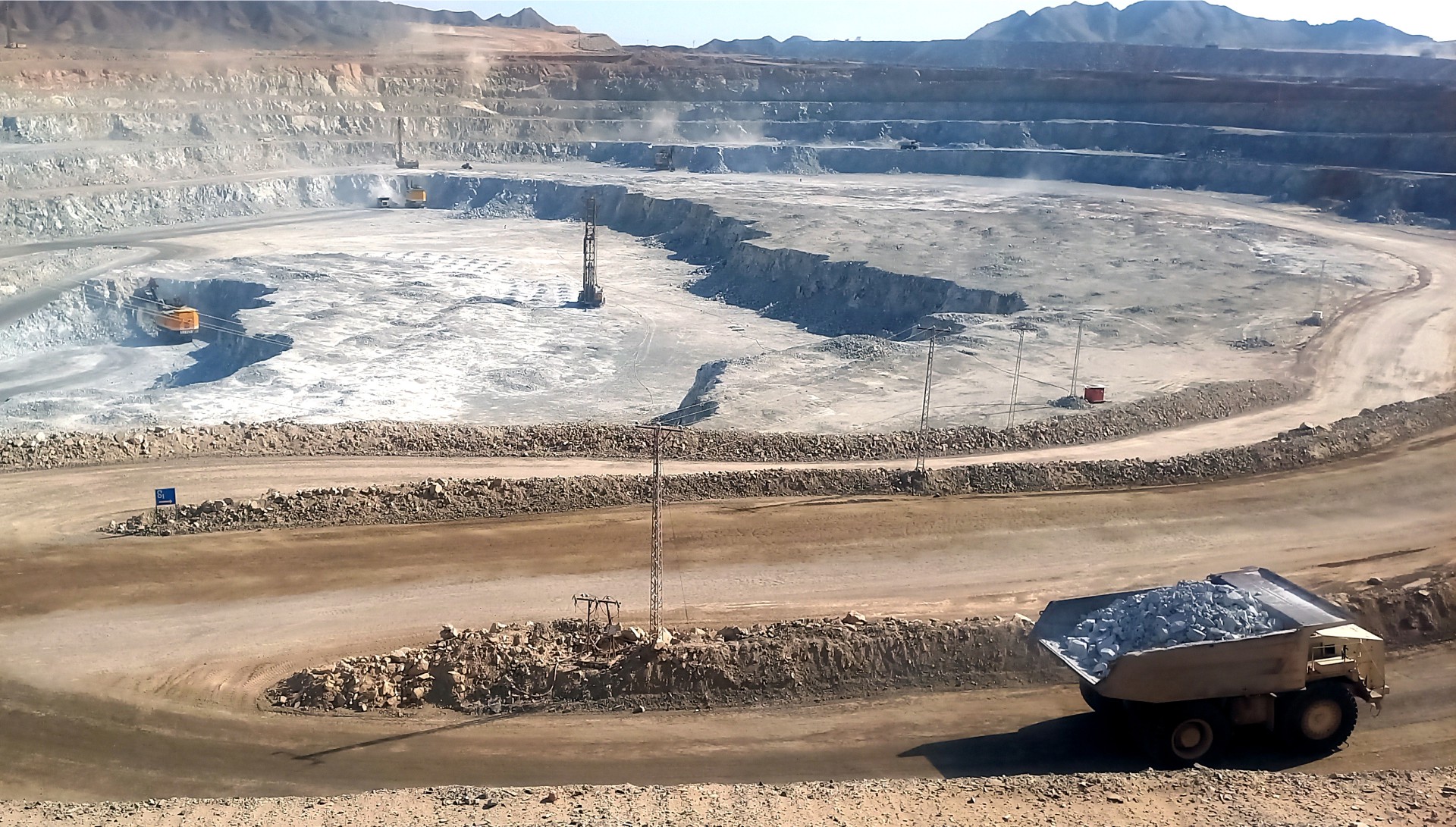 According to some accounts, the waste from the South Ore Body has been accumulating in the area behind the project for so long that it has itself become a mountain. Behind this waste is a black mountain of iron ore, which was mined by Khalid Gul along with a local belonging to the Saindak area. "Diesel, petrol, drums, and even machinery from the Saindak project were freely used by Khalid Gul for this purpose," says one of these sources. Raziq, they claim, also 'unofficially' extracted iron ore from another mountain in the area with the help of locals. The iron ore from both these enterprises was sold to Pakistan Steel Mills in Karachi. (Iron ore is used to make pig iron, one of the raw materials used in manufacturing steel.)
"When the matter came to light, they stopped doing it," he claims. "In Saindak, the Sanjranis rule the roost."
Back in Quetta, a visit to the Directorate Mine & Minerals Development on Sariab Link Road is in order to investigate whether the government records include private leases around Saindak.
Upstairs in the Other Minerals (OM) branch, there are piles of files on and under the tables, on chairs, and inside almirahs. There are four office attendants in the office. One of them is busy pounding away on an old typewriter, a cigarette in his left hand. A two hour-long search with the help of two office attendants reveals nothing of consequence.
Downstairs, Munir, an officer in the survey and designing section, offers to help and pulls up a map of Saindak on his laptop. On it, there is an area marked in yellow labeled Sanjrani ML Iron/Granted. "These areas at and around the project have been given to the Sanjranis for prospective mining," he says.
Back at the OM branch, another long search of the government record yields the information that these are private leases granted to the Sanjrani Group. As per the record, the grant covers 654.39 acres — PL Iron Number (314) and ML Iron Ore (26) — near Saindak. The record further shows that the Sanjrani Group has applied for an extension of 40 acres in the same area. The entire area is owned by Muhammad Ismail Sanjrani, son of Mir Muhammad Ibrahim Khan Sanjrani. According to a local source, Ismail is Raziq's first cousin. Their fathers are brothers. While not illegal per se, such a lease can only be acquired through considerable political clout, and in this case constitutes an obvious conflict of interest.
Raziq maintains that he and Khalid Gul have never mined privately in Saindak, but acknowledges that the private lease belongs to his cousin Ismail, who is a tehsildar.
The Sanjrani family has thus leveraged its tribal influence and political connections to acquire a massive stake in Pakistan's premier international mining project in multiple ways. It is not only that several members of the family hold senior positions in SML and MRDL — from which they allegedly derive illegitimate benefits — or that they have acquired government land in Saindak for mining purposes. The Sanjranis also have a monopoly over the transport of materials from the Saindak gold-copper mine, a result of the railway track between Taftan and Saindak 'mysteriously' falling into disrepair.
The missing railway track
It is a cold, partly cloudy January morning in Taftan, also in Chaghi district, but very close to the Pakistan-Iran border in western Balochistan. At the Koh-i-Taftan railway station, there is a languid feeling in the air.
Senior railway official Iftikhar Hussain, his hair pomaded and centre-parted, is seated on a chair outside his office enjoying the winter sun. He hails from Sibi district, and has been posted here only two weeks ago when this correspondent met him. Understandably, he has hardly any knowledge of Taftan's railway affairs, let alone the railway track between this town and Saindak. Apologising for his ignorance with a smile, he calls on gangman Faiz Muhammadzai. (Gangmen are labourers who maintain railways tracks.)
Faiz confirms there was once a proper railway track between Taftan and Saindak. He says he frequently travelled between the two towns by train, in which furnace oil would be transported to Saindak for use in the mining process.
The 40-kilometre railway track was built in the 1990s by Railway Constructions Pakistan Ltd, a subsidiary of the railway ministry that was incorporated as a public limited company in 1988, to transport blocks of copper and gold from the Saindak project to Karachi. (According to a source, who describes Railcop "as a kind of mafia", the company is an income-generating source for a group of 10 retired senior railway officials who award contracts for the railway department, including for the building of tracks). The track thus connected Saindak with the international trade route in Taftan about 40-km away. "Trains would travel four times a month on it," recalls Faiz.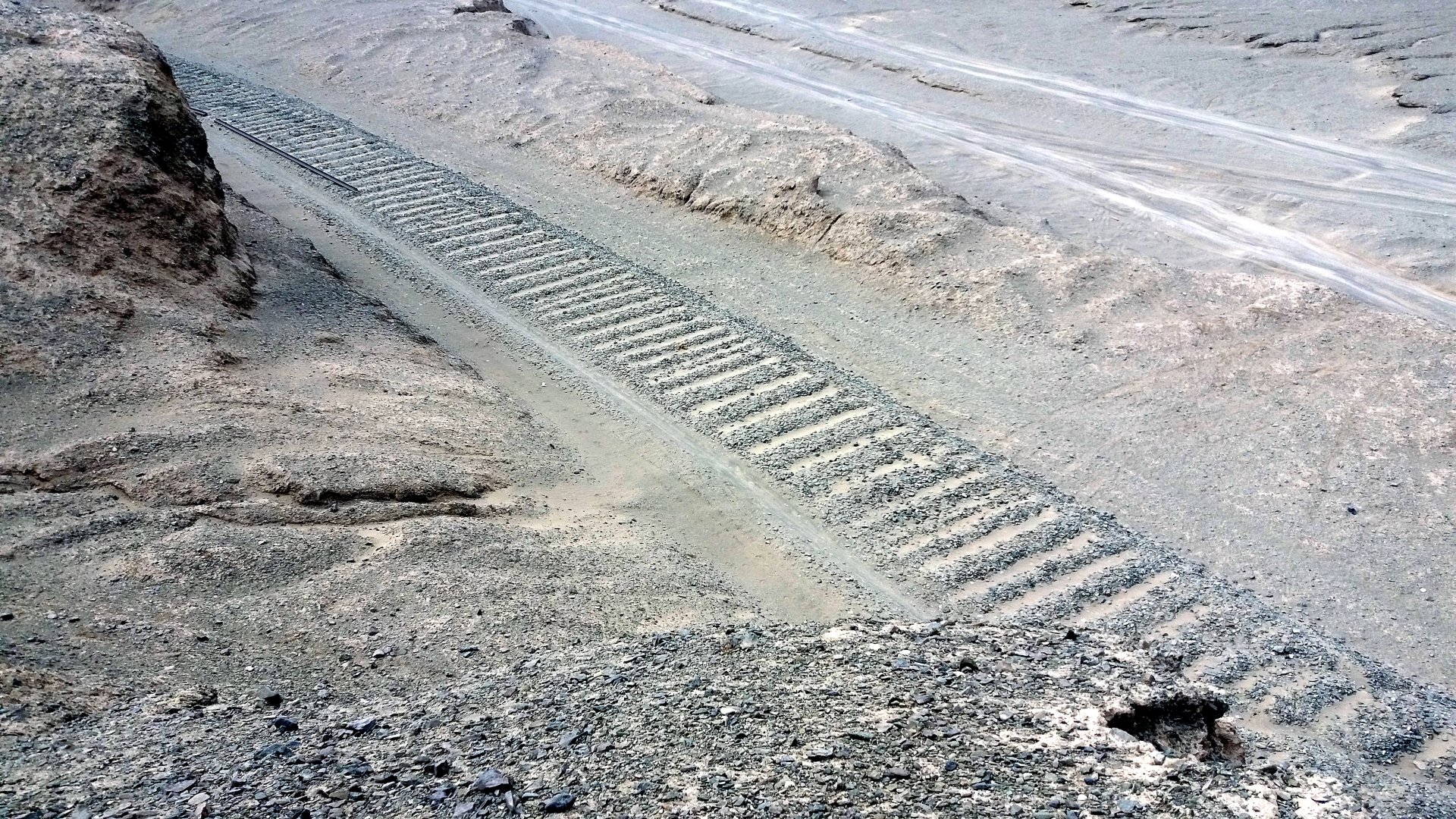 Snaking through an arid and hilly area towards the north of Taftan, the track's derelict condition becomes clear a few minutes out of the station. Only one side of it remains, until it too vanishes a little further on. Some sections have been completely removed from their moorings and cast aside, while others have long been stolen. In some places, it runs alongside the main Saindak road. Levies at a checkpoint on the road claim they have no idea what happened to it. One of them says it disappeared long ago.
Surprisingly, no gangmen or peons were recruited to protect the tracks, as is the usual practice. A senior railway official privy to the situation tells this scribe that the track was established on the demand of the Saindak project owners and was not handed over to the railway department, which is why it had no caretaker. "Had there been only one peon appointed for the task, it would not have been destroyed," he said.
"The Senate Standing Committee on Railways, at the request of former senator Sardar Fateh Muhammad Hasani sometime in 2016, wanted to know why the Saindak-Taftan track had fallen into disrepair, and they asked Divisional Superintendent (DS) Hanif Saheb to report back to them," recalls the official at his office in Chaghi. "He directed me to gather the information. When I called MD Saindak Raziq Sanjrani about the matter, he responded angrily, 'I don't know whether the Senate Standing Committee or the DS has gone nuts!' According to him, Saindak was SML's property and it was the company's business if someone had stolen the track, not that of our DS nor the Senate Standing Committee chairman".
Nevertheless, Sardar Fateh approached NAB asking them to investigate the theft of the railway track. At some point after this development, Raziq along with his five brothers — including Sadiq — and his father happened to meet Sardar Fateh in Madina, Saudi Arabia. According to a source close to the former senator, they warned him that if he did not remain quiet on the matter, they could get NAB to file cases against him. Since then, the source says, Raziq and Sardar are 'brothers-german' for obvious reasons.
The matter was left unresolved.
Multiple attempts to meet Sardar Fateh, who belongs to a prominent Baloch tribe called Muhammad Hasani, are unsuccessful on the pretext that he is "busy".
By 2015, says a source, two kilometres of track was missing. At present, an official in Taftan estimates that 15-km of the track has fallen into disrepair, a process that is continuing without check.
Raziq refutes this, telling me that the track was destroyed way back in 2006. "It is the property of SML, and rest of the track is safe. Our security personnel are there to monitor it." He also says that following the theft of the track, an FIR was lodged and the thieves arrested by Levies in Taftan. He claims that the stolen track is lying at the Levies thana in Taftan.
When contacted, the personnel at the levies thana in Taftan are unaware of any such FIR. "We do not know anything about it," said a Levies official on the phone, who did not introduce himself.
More than 10 residential quarters still standing adjacent to the Taftan railway station were part of the Saindak project. The gangmen also assert that the station was upgraded to some extent by the project, but the expenditure went to waste.
The Saindak Line, though meant to serve the project, could have also proved very advantageous to the railway industry as a whole had it remained functional. "I remember when the track was completed," recalls Abdul Ghafoor Muhammad Hasani, who belongs to the well-known Eido Palwan family in the Saindak area. "It was deliberately destroyed for illegitimate gain."
Most of his fellow tribesmen have migrated to Iran due to poverty, despite the fact that they had lived in Saindak for centuries.
The investigations indicate that the track was allowed to fall into ruin so that proceeds from Saindak could earn a windfall for vested interests. This had already started happening in 2002, but took a more organised form in 2008. A certain company by the name of Al-Sadiq Goods Transport plays a central role in this saga.
The sudden rise of Al-Sadiq Goods Transport
Al-Sadiq Goods Transport is named after Chairman Senate Sadiq Sanjrani, whose father Asif Khan Sanjrani has been running it from the very beginning. Founded in Naukundi, the senate chairman's hometown, it was a small and little-known company. Even most locals would not have been familiar with the name.
At his house in Naukundi's Custom Killi locality, Haji Arz Muhammad Barech, former chairman of the town's union council, tells not to bother trying to find the Al-Sadiq Goods Transport. The company was shifted to Taftan in 2008, the year that Raziq was appointed MD, SML. "The first thing Raziq did after his appointment was to give the Al-Sadiq the contract for hiring trucks to transport gold and copper blocks from Saindak," he says. Two other companies, Roadways International Transport and Asia Business Enterprises, who used to do this job since 2002, were mysteriously eased out.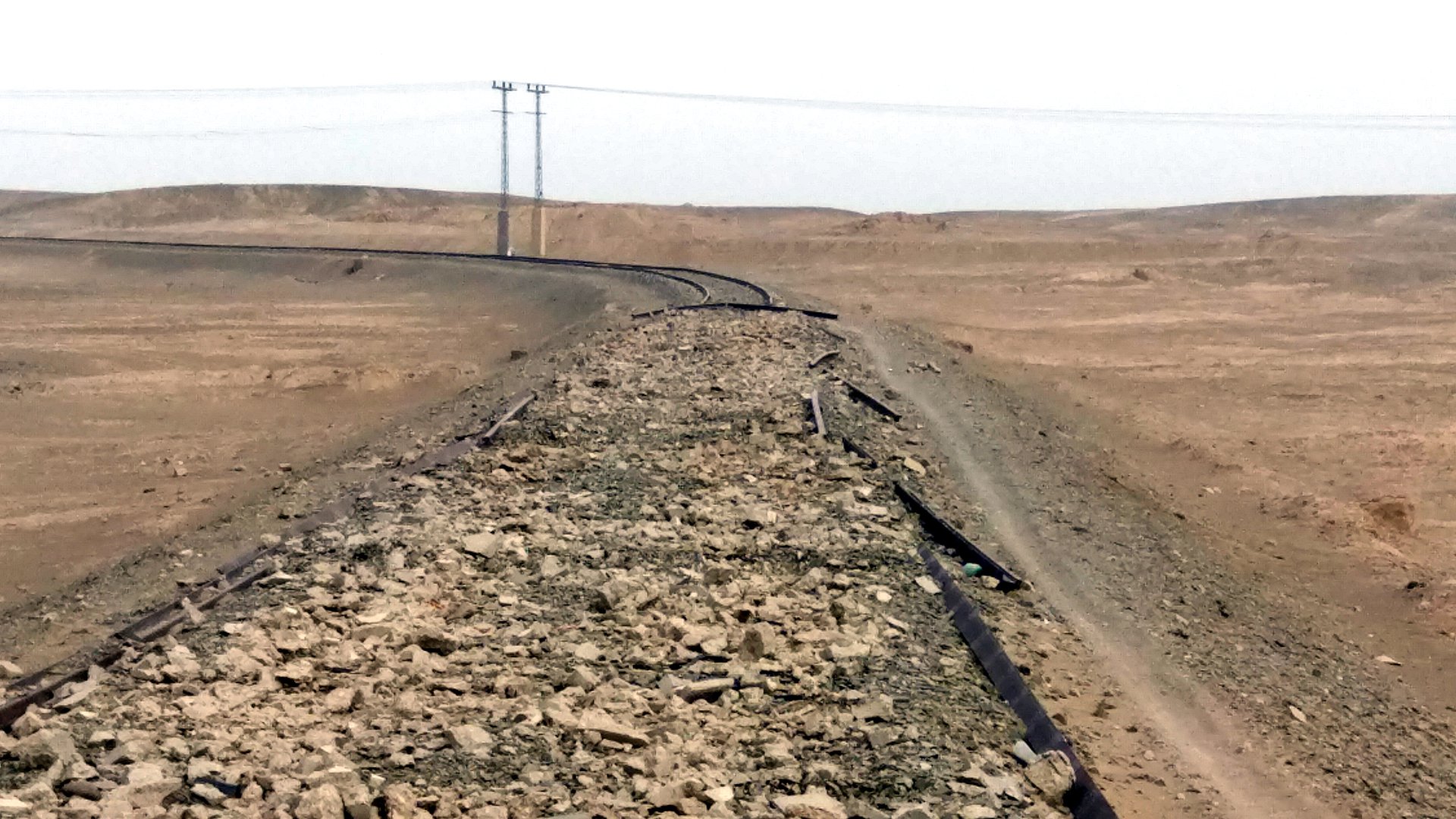 When asked about this cosy arrangement, an irate Raziq exclaims: "So what's wrong with that?" However, a more blatant conflict of interest can scarcely be imagined.
According to Arz Barech, "Even now, 10 years later, there is no auction of the contract."
In Taftan about 120-km away on the Pak-Iran border from Naukundi, most people do not seem to know where the transport company is situated. If anyone imagines that Al-Sadiq Transport would be occupying a mammoth, gated area with trailers stationed inside, they would be in for a shock.
After an almost two hour-long search and umpteenth cups of tea in wayside hotels, this correspondent stumbles upon a small tyre shop. On one wall is the flag of the Balochistan National Party along with Akhtar Mengal's picture. A salesman says that Al-Sadiq is situated upstairs.
A steel stairway leads to a small area of roughly 80 square feet on the roof. Open to the elements, this is Sadiq Sanjrani's Al-Sadiq Goods Transport that holds the contract for hiring trailers for the multi-billion-dollar Saindak project. Even this space is on rent: Al-Sadiq pays the tyre shop owner Rs8,000 per month. The front wall is inscribed with almost worn-out words 'Al-Sadiq Goods Transport'.
In the past, Asif Sanjrani would look after the company's day-to-day affairs; now a man called Ameer Jan is the company's 'numainda' who hires the trailers and collects 'bilty' (goods receipts).
Understandably, Ameer Jan does not talk to the media. But he does talk to an undercover journalist posing as a trailer owner from Quetta. "Earnings per trailer depend on luck: some trailers that we hire earn around Rs. 55,000," he says. "As dates are finalised, about 10 days in advance, we call drivers to ask how many tonnes they will be able to load, and then decide whom to hire."
Locals in Taftan, Saindak, and Naukundi believe the Saindak track was deliberately allowed to fall into ruin — possibly with the backing of some local influential that also stood to gain — to pave the way for Al-Sadiq Goods Transport. In Taftan, Arz Barech describes this as an "open secret", claiming that once when he voiced his displeasure against what was happening, Raziq told him he could have a 20 million-rupee package — in other words, funds that could be obtained in the name of development — in Taftan released for him. "The man assumes everyone is a sell-out," he laments while puffing on a hubble-bubble in his garden. "We have our Baloch traditions. Saindak is a national asset; it's not meant for the vested interests of a single family. Among other things, the company also makes illegal profits of between Rs. 80,000 or Rs.100,000 on each trailer."
As per the record of EPZ, Saindak, in July 2018 alone, 45 trailers left Saindak for Port Qasim, carrying 2,396.58 MT of blister copper blocks with an export value Rs. 1,336.7 million. "There are no rules at Saindak Metals," says a source. "The trailers operate at the company's will." Until 2012, trucks used to transport the blocks. That ended when, according to another source, some trucks went missing en route to Karachi, after which Al-Sadiq began to hire trailers. Saindak officials, however, deny that any trucks went missing.
Raziq's stance is that "Al-Sadiq Goods Transport does not have any contract with the Chinese, who have their transportation companies in Karachi. And those companies have been hiring trucks from Al-Sadiq Goods transport since 2002." As for the derelict railway track, he says it was more economical for the Chinese to have the blister copper blocks transported by road because of security reasons.
A few months later, after interviewing Raziq, when this correspondent visited Taftan once again, the front space of the Al-Sadiq Goods Transport was painted white along with the flag of Pakistan.
No check on overmining
Some NAB officials contend that the faster than estimated depletion of the mine (which would be consistent with the allegations of under-invoicing) is also evidence of overmining.
Zahid Ahmad, who started working at Saindak in the late 1970s and retired as vice-president MRDL, agrees. He explains that as per bankable documents prepared by the American firm Mountain States Mineral Enterprises (MSME) on the basis of a report by Seltrust Associates Ltd (a UK-based management consultancy to the mining industry), the life of the South Ore Body is 19 years with a daily extraction rate of 12,500 MT of raw material. "We used to present the bankable documents to potential investors, and it was based on the MSME data that the Chinese proposal came in 1985. But instead of 19 years, the South Ore Body has been depleted in just 15 because of overmining."
The EPZ, according to a source, issues Non-Objection Certificates (NOCs) for mining at Saindak that allow production of between12,000 and 13,000 MT of blister copper blocks (these are 96 to 99 per cent pure copper) per year; Saindak authorities also maintain that the annual figure is 13,000 MT.
Also Read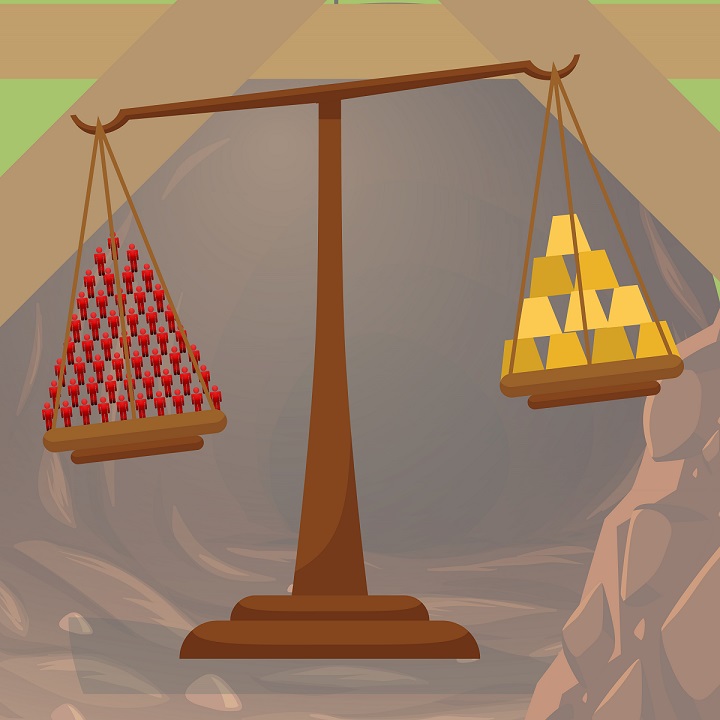 Reko Diq: The gold that did not glitter
Syed Fazl-e-Haider, author of The Economic Development of Balochistan, decries the fact that despite the passage of so many years, the authorities have not developed any mechanism to check overmining at Saindak. "Even if they have managed to do so by now or set some rules for trucking activity, it's too late for a goldmine that's been in operation for 19 years," he says. "Nearly 17 years have passed since the Chinese company MCC took over this project in 2002. Talk about checking excessive mining here is ridiculous or of no use at this stage."
Meanwhile, a geologist from Balochistan who wished not to be named, says that MRDL and SML have never mentioned the rare-earth elements present in the area. These 17 metallic elements, which are used in modern electronic devices, are worth a fortune, but Pakistan is not even getting a dime for them.
"In China there is a big market for rare-earth elements which require a highly technical exploitation," he adds, "Rare-earth elements were the main cause of disagreement between the Balochistan government and TCC (Tethyan Copper Company) over Reko Diq [about 50-km away from Saindak]."
Former Balochistan chief minister Nawab Aslam Raisani, who cancelled the agreement with TCC, concurs. "Besides gold and copper, nine other elements, which are elements of the future, were not mentioned by TCC in its report."
Then there is the issue of Raziq's appointment as MD, SML. A NAB document dated Oct 27, 2008 — which is in this correspondent's possession — terms the appointment illegal and goes on to describe him as a "most corrupt person" who has no experience relating to mines and minerals. In fact, he was just a 24-year-old with a BSc in computer science when appointed as MD, SML on contract. He was reappointed to the position on permanent basis on July 23, 2011. As per the same document, the qualifications required even for the post of general manager (subordinate to MD) include an engineering degree in mining/metallurgical/electrical/mechanical/chemical engineering, registration with the Pakistan Engineering Council and at least 25 years' experience, including 10 years in a large mining industrial unit.
Further, it alleges that his appointment, in which former prime minister Yousaf Raza Gilani was also complicit, was on Nawab Raisani's recommendation. Significantly, from 2008 to 2013, Raziq's older brother Sadiq headed the Prime Minister's Complaint Cell.
"When Sardar Fateh wrote to the authorities about the illegal appointment of a 24-year-old for a position requiring 25 years' experience, he was told that he was appointed on that Aghaz-e-haqooq-e-Balochistan package," says a source close to the sardar, laughing.
An official at NAB's Quetta chapter contends, when this correspondent spoke to in the recent past, said that the national exchequer incurred a loss of Rs17.7 million due to Raziq's "illegal appointment". Since 2008, Raziq draws over two million rupees monthly, let alone other perks and privileges.
Meanwhile, a NAB official in Rawalpindi discloses that the case pertaining to Raziq's appointment is at an advanced stage of investigation and the statements of people involved have been recorded.
The meteoric rise of the Sanjrani family
After being elected senator on March 3, 2018, Sadiq stood next to then chief minister Abdul Quddoos Bizenjo at the chief minister's secretariat. A news report aired on a private TV channel shows him expressing his wish to see a senator from Balochistan become chairman Senate. A week and a half later, his wish was granted and he himself was appointed chairman Senate.
By one account, he paid more than Rs 300 million to be appointed senator, the second highest bidder after senator Qadir Patel.
Incidentally, before taking office as chairman Senate, Sadiq was a director at Hubco. Within 10 days of his becoming Senate chairman, his younger brother Ejaz was appointed director Hubco.
Sources close to the Sanjrani family say that the Senate chairman is now striving to have his brother Raziq appointed ambassador to an Arab state, and appoint Khalid Gul, the MD SML, in his place. The benefit of this game of musical chairs is obvious: Raziq as ambassador can make the NAB cases go away.
On the Thanda Road in Sibi, a town in eastern Balochistan located some 160-km or about two and half hours by road from Quetta, there stands a beautiful, white house. It is the former vice-president MRDL Zahid Ahmad's residence. An old Crown is parked in front of the guesthouse. It was gifted to him, he says, by his Chinese friend Sun Chang Sheng, who in the early 2000s was the Pakistan representative for MCC, the firm that ran the copper mine. On Feb 24, 2003, a Cessna airplane carrying Sun Changsheng and Afghan government officials, including the Afghanistan minister for mines and industry, crashed shortly after taking off from Karachi airport, killing everyone on board.
Zahid Ahmad divulges that he was Asif Khan Sanjrani's class fellow in the early '70s. While he joined the Saindak project, Asif Khan became a schoolteacher. Later, he left teaching and joined PTCL, retiring as a telephone operator in Naukundi. The former MRDL vice-president even recalls seeing Raziq ask his father for pocket money.
In 2006, at a point when he was unemployed, Zahid Ahmad visited Sadiq at his flat in Islamabad. The latter told him that he wanted to make him MD SML. "There was already at the time talk of my being appointed MD," he says. "Then in early 2008, Asif phoned me and taunted me that I was trying to become MD at the expense of his son, saying 'you have only one daughter [and hence do not need such a lucrative post]'. I replied I was uninterested in the job."
Today, Sadiq Sanjrani, once a little-known politician of Chaghi, calls the shots in Balochistan. It is said that it was at his 'request' to a senior intelligence official that Balochistan governor Amanullah Khan Yasinzai was appointed to his post. Sources in Quetta and Islamabad reveal that the current chief minister of Balochistan Quddoos Bizenjo is also appointed by Sadiq Sanjrani, replacing Jam Kamal, the former chief minister of Balochistan. The new Reko Diq deal with the Barrick Gold Company has been signed following the appointment of Quddoos Bizenjo as Balochistan's chief minister.
Despite the senate chairman's pelf and privilege that is built upon the precious natural resources that lie beneath Saindak, the area and its main town remain an undeveloped backwater. Arz Barech complains that the Saindak project's Corporate Social Responsiblity fund, instead of benefiting the locals, goes into the pockets of vested interests. Under Raziq's watch, he says, it has been diverted to projects benefiting Naukundi, and even that hasn't been released in full. Rs. 8,000,000 was released in the name of a mosque; Rs. 380 million was allocated for a water pipeline from Gat to Naukundi, but the project failed because only Rs. 180 million was spent on it. Similarly, Rs. 45m was allocated for putting up streetlights in Naukundi. Instead, Raziq proceeded to have four streetlights installed in front of his own house, stopping only after then chairman Naukundi union council, Arz Barech protested. After that, new streetlights were installed in the market. Even then only Rs. 20 million out of Rs. 45 million was spent. "The list of how he has embezzled local funds goes on and on," exclaims Arz Muhammad. "We even wrote to NAB against these injustices long ago too."
Sources close to the Sanjranis know how generous the family can be when they want. Sadiq's gift to Saudi Crown Prince Muhammad Bin Salman during his visit to Islamabad was a gold-plated machine gun.
In mid-January, according to a local, MD Saheb has gone hunting — his favourite hobby — in the remote areas of Saindak. What does he hunt? "Usually deer, horn sheep, and ibexes," he replies.