Shaheen Sheikh has a slender body with a large round baby bump.
A 22-year-old mother-to-be, she has spent most of her pregnancy displaced. "In August, when the floods came, there was water, remarkably filthy water, everywhere. My home, my dowry, everything drowned."
It's my first pregnancy, she says with a nervous laugh, making her oval-shaped eyes sparkle underneath the intense mid-afternoon sun. Shaheen's deep sun-kissed tan is telling of her life spent on agricultural land, underneath the wide open sky. In her lifespan, she has lived through four floods.
Her village, Chowki Jamali, is on the eastern side of the Sindh and Balochistan's border. A remote area within Jaffarabad district's Gandakha tehsil, its population is approximately 300 people. This area—once filled with lush-green grass and dusty-brown rice fields—now feels like an old museum, showcasing histories of devastating infrastructure and health care policy decisions.
Residents say floods are not unique here.
Every couple of years, water poisoned by chemical toxins, human feces, and decaying carcasses, overwhelms the area. Caught between borders that floods mockingly cross, its people say clean water has been made a luxury.
"It's been so difficult. When the flood came, my family had to take a donkey-cart to move to a safer place on Shahdadkot bypass to live in the tents. Surrounded by poisonous water and mosquitos, we had nothing to cope with this situation," Shaheen recalls.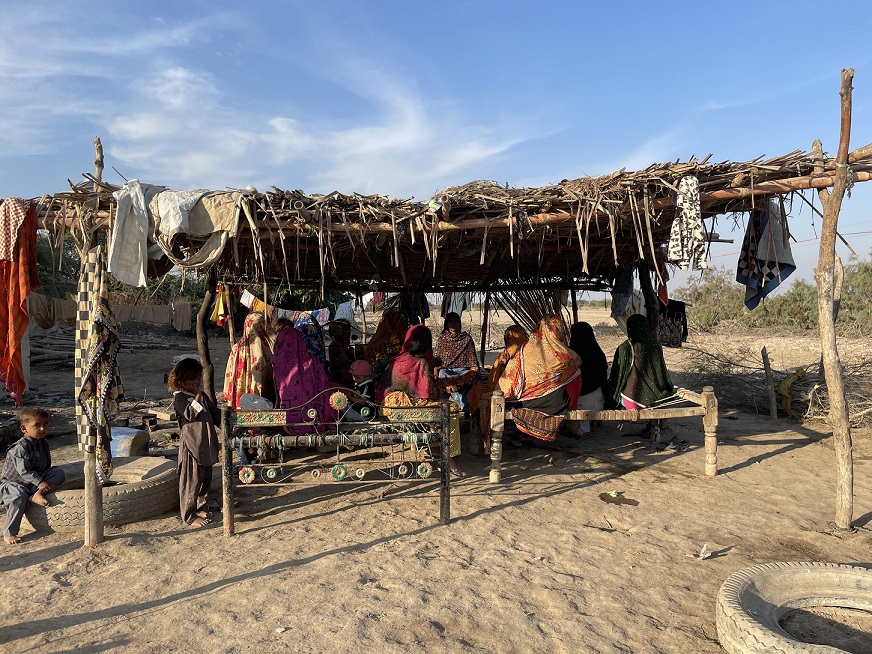 A few pregnant women sitting under an open hut at Chowki Jamali, a roof they sleep underneath often.
The tents and bamboo huts are surrounded on all sides by stagnant water, approximately five feet deep. Most pregnant women have been infected with malaria, not once but two to three times. As a result, almost all are severely anemic.
Dressed in a flower-printed pomegranate-red shalwar kameez, and a bottle green white striped dupatta, she hesitates talking about her pregnancy. Holding her slightly trembling hands, she says: "it was a very difficult time. There was no set time for food; the people throwing it at us; we don't know who they were. They would give us a small pack of rice and even for that we would have to run after them. Sometimes we would get so hungry that we, and our children, would have no other option but to cry."
Six months pregnant, her work only intensified—having to cook and clean in extreme heat. People, she says, do not realize how bad things are for women, especially for the pregnant ones. And while most men lost their jobs and livestock responsibilities, domestic work significantly grew. Amidst these compounding rises, there were no health care facilities, no doctors and little-to-no medicine.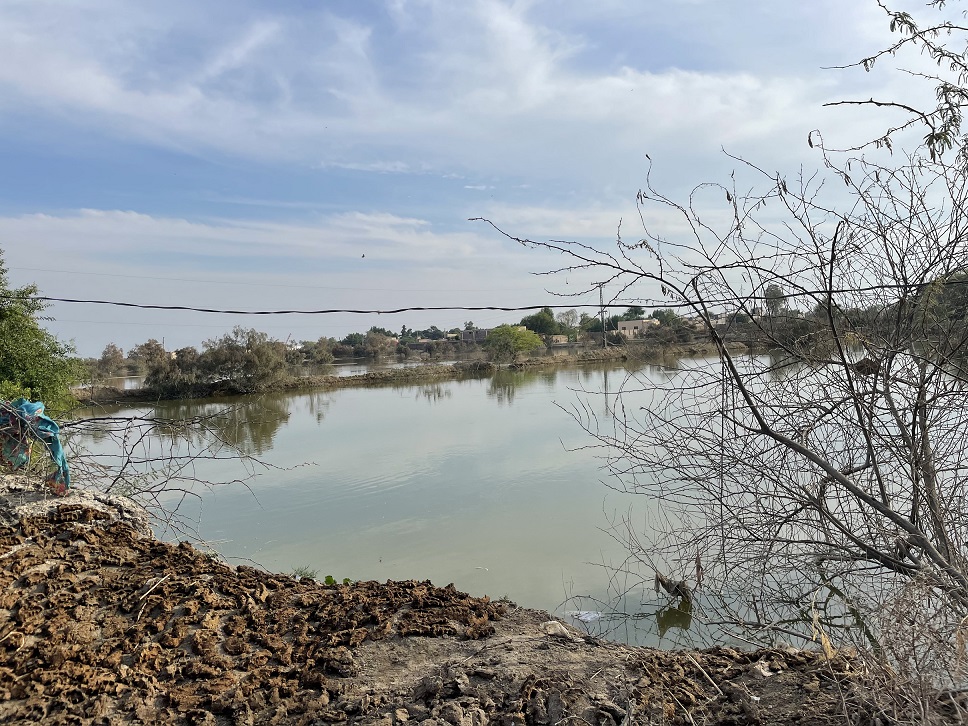 Pregnant women's homes are surrounded by flood water which is five feet deep.
According to the August 2022 Rapid Needs Assessment Report conducted in Balochistan, 6.4 million people were affected by the flood, approximately half of them women. Out of a total of 127,642 pregnant women, as many as 14,182 women were due to give birth the following month. Over 198 health facilities were damaged or destroyed—maternity wards within them were, in many cases, the only medical care available to pregnant women in surrounding areas.
Before the flood, of the 100,000 births in Balochistan, there were 298 maternal deaths—the worst of any province. The Human Rights Watch predicts maternal mortality rates will only spike from here.
Dr. Alia Haider, medical officer at the Lahore General Hospital and health secretary of Haqooq-e-Khalq Party, set up medical camps in Shaheen's village, and many other flood-affected areas.
"In Balochistan, there is no health care system. I spent a week there during the flood. The situation was really bad. If we had a four-hour camp set up, we would see about 3,000 patients easily, most of whom were women and young children," she says, and hastily adds, that if you look at the surveys, an overwhelming number of women were pregnant when the flood came.
Dr. Alia was stunned when she got to Chowki Jamali. The rural health clinic looked deserted. There was no equipment in the health facility, no system, and no doctors or gynecologists available.
According to her, the flood have brought already existing inequalities to the surface and depict how disasters exacerbate pre-existing oppressive conditions. "For years, the government of Balochistan was hiding its negligence. In 20-25 years, no one has gone to these clinics."
Lok Sujag reached out to the chairman of the Flood Emergency Response Committee for Balochistan, Dr. Mir Yusuf Khan. "I feel satisfied by the health-care work my team has done," he says. While agreeing that both provincial and district governments were "ill-prepared for this disaster and that it was their mistake," he says it was a very challenging time. His team could not access many areas devastatingly affected by the flood. "For 20-30 days, we couldn't even find a way—transportation was a huge issue."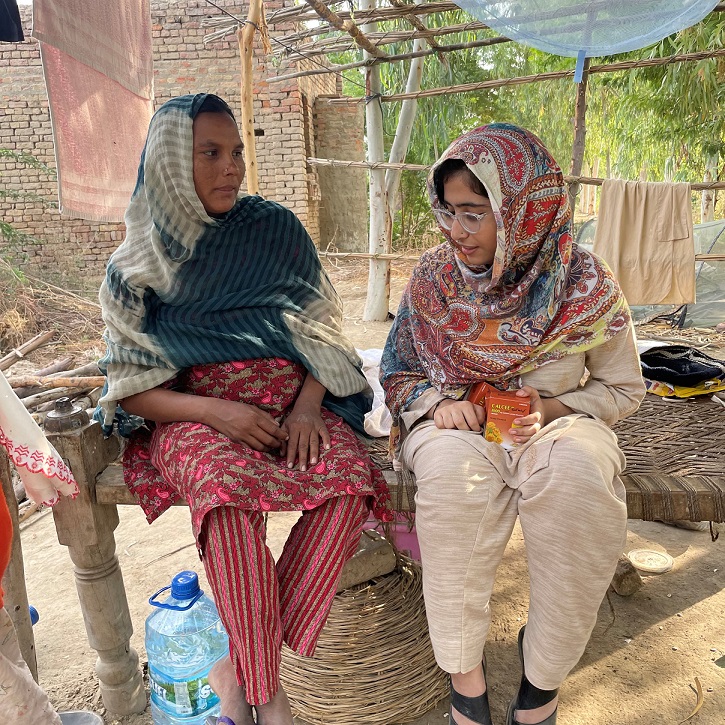 Maryam Jamali is sitting next to a six months pregnant Shaheen.
Moving forward, he thinks the government needs to learn from what has happened and any emergency response has to focus on women. He does not hesitate to admit that they were not prepared to respond to the gender issues this time "but in the future, there will be a contingency plan."
According to the residents, Madat Community—a grassroots organisation based in Chowki Jamali—has been the village's only support system. They say rarely has aid, from both government and non-governmental organizations, made its way here. Working on flood relief and rehabilitation, Madat Community was relieved when Dr. Alia's team arrived.
"When the August flood started, our people were completely abandoned. There was no institutional support. Pregnant women were in horrifying conditions. The women were so weak; many had vaginal infections, and we had no doctors available. We had to beg people to come to us," says Maryam Jamali, one of the founders of the Madat Community.
Among many other services, she helped conduct a local survey of pregnant women in the camps by Chowki Jamali, which revealed that approximately 240 women were pregnant with 60-70 in their third trimester. "However, data collection was very messy because we, primarily, were focused on immediate relief."
When asked if the government has supported Madat Community's efforts, she rolls her eyes and shakes her head sarcastically: "they came for photo-ops and did barely any work."
A five-minute walk from Shaheen's place lives Masi Shehzadi. She cannot remember her exact age but was 20-something when the 1976 flood occurred. She has worked as a dai—a traditional birth attendant who is not formally trained—for the past 25 years.
"I've been doing this for so long that I can cut umbilical cords in my sleep," she says with a smirk. During the flood, she helped deliver six babies in Chowki Jamali. As she speaks about the expecting mothers mostly in their twenties, who only have her to rely on, tears slide down her face. "I was very scared; I had no medication to prevent women from bleeding out or help ease their labour."
Also Read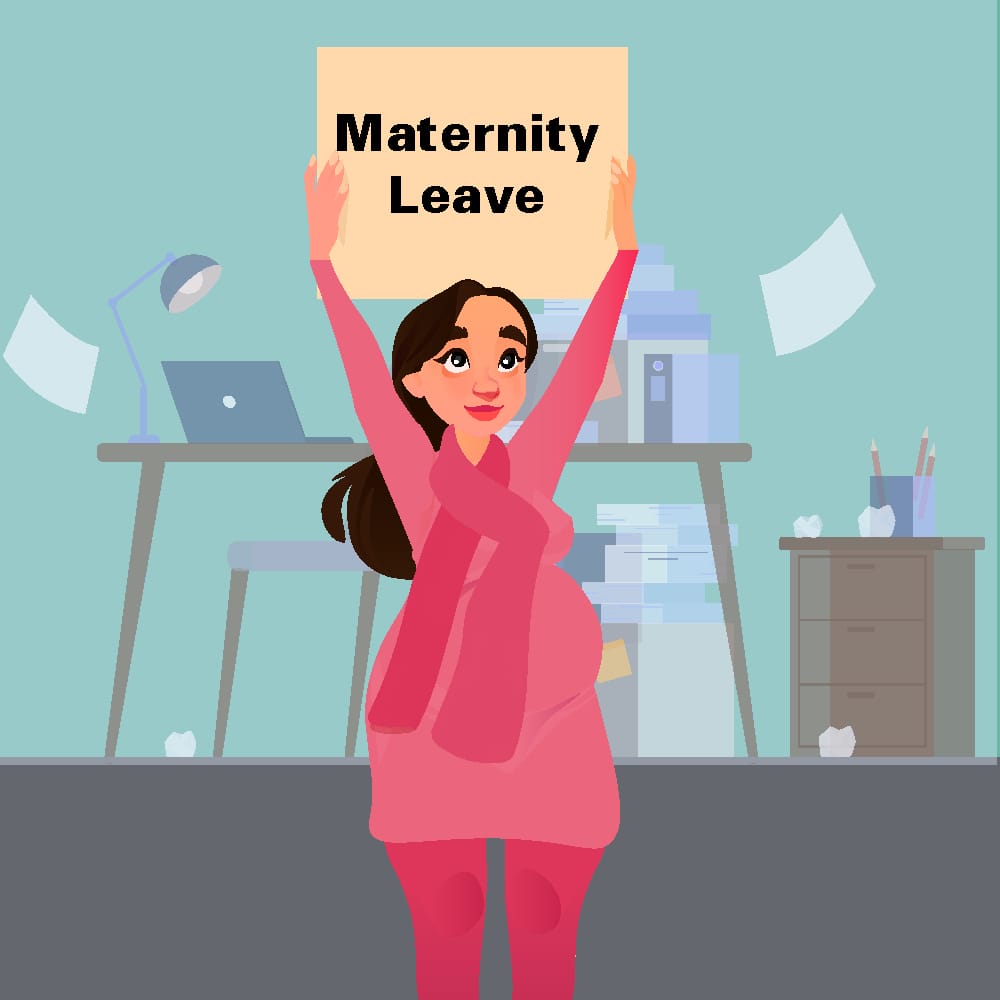 Birth pangs: Why working women have to quit jobs to deliver and raise children
Shehzadi has delivered babies during many floods but she worries each one brings more destruction. "This year's water is unlike any other year's. It's poison." With a half-saddened smile, she looks at the five pregnant women crowding us to share their own stories, and says, "don't ask me to tell you what this time has been like. If I start, we will be here all night."
A seven-month pregnant woman, Reema, 25, recalls feeling so weak because there was barely any blood left in her. "Every 15 days, we [pointing to the women sitting nearby] would get re-infected with malaria because we were outside all day: cooking, cleaning, and taking care of children."
When asked what they feared most in the tents, there was a brief silence—it was painful to reflect. But after a few seconds, they all shared a mutual response: "when we had to wash our dishes or clothes, we would stand on the edge of Saifullah canal to access water but our hearts would race looking down the slanted slippery slopes, knowing if we accidentally took one wrong step, we or our children would fall into the canal. And all we would be able to do is watch."
These women are abandoned by the government, asserts Dr. Alia. "The reports of the government" she says, "don't match ground realities." What concerns her most is the long-term impact of malnourishment and reproductive health issues arising from widespread bacterial and urinary tract infections.
However, she thinks the women are resilient. "Women are thought of as weak but the kind of strength these women have shown, I think if it were men in their place, they wouldn't have survived."
It has been about two months since Shaheen is back in Chowki Jamali but the powder-white tent she calls home has black mold all over it. She is afraid of what it will do to her and the baby boy inside of her. She has been to the doctor once since the beginning of the flood. Nervously rubbing her stomach, she says: "I just hope things don't get worse. I'm praying for a safe delivery."