The signature teamwear that the Pakistan Cricket team donned for the T20 World Cup in United Arab Emirates in October 2021 was made at the Rajco Industries, a garment factory now known to the nation for a reason less savoury.
In December 2021, the 49-year-old export manager of Rajco Industries, a Sri Lankan named Priyantha Kumara, was lynched by a mob for removing from the factory premises a sticker carrying religious inscriptions.
Ejaz Bhatti, chief executive of Rajco Industries located in the west of Sialkot city, told the Arab News, a digital news portal, in July 2020 that the German luxury fashion house Hugo Boss had entered a contract with the company to provide signature sportswear for the German football team.
Bhatti claimed his company was the first Pakistani firm to receive an order from Hugo Boss. In addition to this, the company had created products for several global sportswear companies, he said, including those of international repute such as Fila, Nike and Adidas.
Speaking to Loksujag, Rajco's workers and others from factories in the neighbourhood point out that the reason for the high profile of Rajco Industries, as evident from such global contracts, was competence and performance of the late Priyantha Kumara, the Sri Lankan manager at the company.
Requesting anonymity, the General Manager of another major company in the same neighbourhood said that under Kumara, Rajco saw a marked improvement in standards and quality of products, with major global companies noticing and entering contracts with the company.
Then came the fateful day when the Rajco factory in Sialkot became a setting for a grisly murder that made international headlines. On December 3, 2021, a mob lynched Kumara for alleged blasphemy and set his corpse on fire.
Labour laws violation
In Sialkot city, a hub of sportswear industry, some workers claim that Rajco Industries was set up in 1935. However, local labour department officials said the firm was registered in 2004.
People living in villages in the vicinity of Rajco Industries said that the factory owner Ejaz Bhatti was out of the country when the lynching incident took place. Kumara, they said, would not have been killed had he been in the factory that day.
This perception is strengthened by a local government official who said that Ejaz Bhatti was so stern, that Rajco's labourers could not dare open their mouths in front of him.
Nasir Mahmood Butt, Sialkot based organiser for Pakistan Trade Union Defense Campaign, a labour right organisation, said that the Rajco's labourers were so oppressed that they feared bringing up legitimate demands before the factory's management.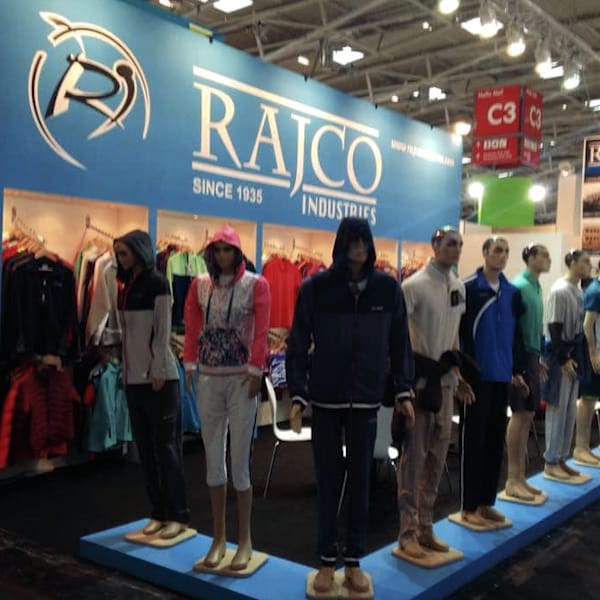 Rajco factory
He said workers at Rajco received no bonus, nor were they paid overtime for extra work. In addition to this, he said that most of the labourers were also deprived of provident fund and gratuity to which all factory workers were entitled under labour laws.
Butt said the factory management deducted fines from the worker's pay if he or she failed to appear for work on falling sick.
"There are 3000 labourers working in Rajco Industries; however, the factory has told the Social Security Department it only has a few hundred to save expenses incurred on treatment and necessities of labourers," said Nasir Butt.
Niaz Khan, director of the provincial Social Security Department confirmed that only 500 labourers working at Rajco Industries were registered with his department.
Niaz narrated a recent encounter with Ejaz Bhatti, wherein he informed the owner about the discrepancy between the smaller number of workers registered against a large number of unregistered workers at the factory. He told Bhatti that this could potentially cause problems for him.
Niaz said Bhatti brushed aside the topic saying he would take up the issue with the labourer commissioner.
Ali Raza, an official at Sialkot's labour office said he had taken up with Rajco's management the complaint of a the factory labourer, submitted through the Pakistan Citizen Portal.
The labourer claimed that the factory management had failed to issue an advance notice or a month pay in lieu of the one month notice before terminating his services.
Ali Raza said that when he took the complaint to the factory's management, they insisted that the identity of the complainant should be revealed.
He said that instead of addressing the complaint, the Rajco management said they would address the matter when the complainant goes to the court.
The wretched of the earth
"The situation of the factory labourers is not good," said Syed Abdul Waheed Bukhari, a lawyer in Sialkot who has served as legal advisor to Rajco in the past.
He said the lynching of Priyantha Kumara happened as a result the maltreatment and disaffection of factory labourers because of that.
"If issues of workers are not addressed in timely and satisfactory manner, their anger and deprivation will find expression in incidents like the lynching, be it triggered by religion or any other sensitive topic," he said.
Agreeing with Bukhari, a Lahore based psychologist Dr Muntaha Ahmed said that a sense of deprivation and hopelessness in a labourer's life resulted from many factors including insecurity and fear of losing one's livelihood, pressure of failing to meet the household expenses and stressful working conditions.
Muntaha Ahmed said these feelings impacted the part of brain tasked with thinking. "Those repeatedly exposed to such feelings are compelled to think that their happiness is diminishing while those of the rich and the privileged increased with each passing day."
Such a situation, she said, created internal rage that kept boiling for long before conscious or unconscious eruption in the form of extreme actions.
When the labourers at the Rajco Industries vented their anger, Priyantha Kumara, who was vulnerable because he was not local, working far from home and the safety of his family and country, turned him into an easy target.
Also Read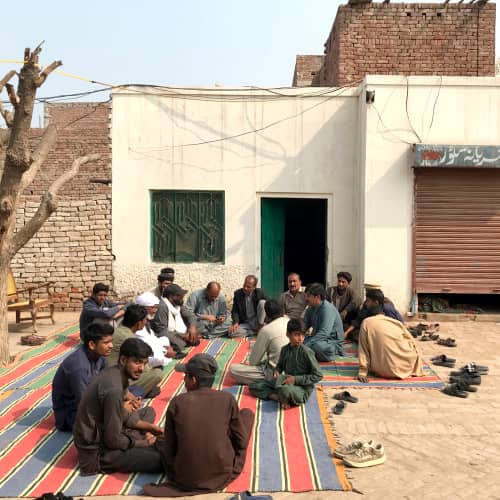 Mob lynching in Talamba: Killing a schizophrenic in the name of religion
Priyantha Kumara Diyawandana was 49 years old. He was the youngest of six siblings. Kumara was a Bhuddist, born in a town about 27 kilometres southeast of the Sri Lankan capital of Colombo.
The Sri Lankan government and media reports said that Kumara graduated with a degree in production engineering from the University of Peradeniya in 2005. He came to Pakistan in 2010 to work as a general manager at Rajco Industries.
A common perception among the workers at Rajco is that Kumara was a strict disciplinarian, a trait that helped in getting the job done by his subordinates.
Master Israr Ahmed, a resident of one of the factories in a nearby village, said that he had worked at Rajco Industries about six years ago.
In his two years at work at this factory, he said, he has never once seen Kumara treating a labourer harshly. "He was soft spoken and always cared about the rights of labourers," he added.