Riaz Bibi was returning home after grocery shopping when she was hit by a speeding motorcycle. When she regained consciousness hours later, she found herself in a government hospital with her broken left leg. She had to spend the next 15 days in that hospital.
Her treatment cost around 100,000 rupees which were paid by the people of her village who all contributed money for the purpose, she says. She, however, is still unable to walk because her leg requires further treatment that she cannot afford.
Before that accident, she used to clean livestock dung for other people as well as sow and harvest crops to earn a living. Her two daughters now work in the fields in her place yet they are unable to meet their household expenses.
She was able to procure 480 kilograms of wheat last year as compensation for her daughters' labour. This is still sustaining her family. "We make rotis out of it and eat them without any curry," she says. They rarely cook a proper meal but, since it is harvest season for potatoes, her daughters are able to get some potatoes after their day's labour to use them for making a curry or prepare some other dish with them.
Riaz Bibi is 55 years old and lives at 184 9/L, a village in Sahiwal district of central Punjab. Her husband contracted cancer a few years ago but was unable to receive any treatment due to the lack of money. He died at home on May 29th, 2019, leaving seven daughters and two sons behind.
Most of Riaz Bibi's children have not turned 18 yet and they all live with her in a small ramshackle house built on five marlas (1,361 square feet). It has only one proper room made of bricks. Another smaller room in it has cloth hung over its entrance instead of a door. A buffalo and a calf are tied under a hut made of straw and bamboo in one corner of the house.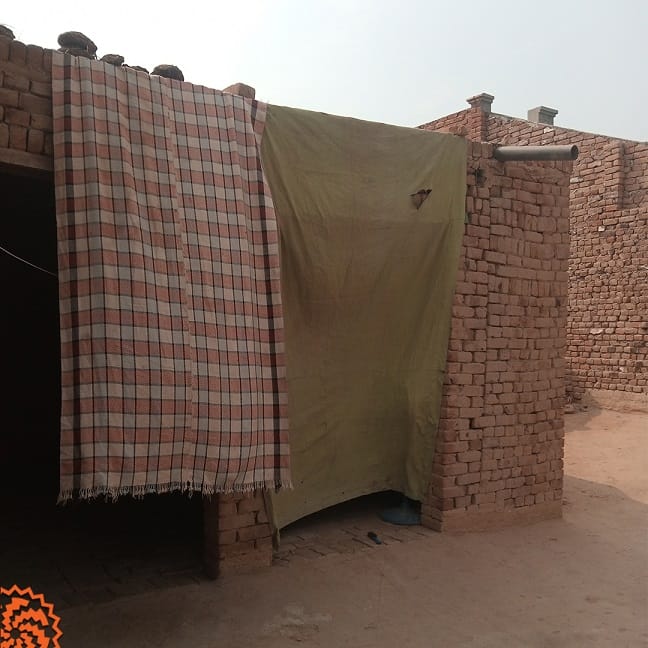 A look inside Riaz Bibi's house
Riaz Bibi says the house was built by her father four years ago while the buffalo was given to her by her brother two years ago. She has no financial assets or land other than these.
Another woman of the same village, Razia Bibi, went through a similar situation. When she died at the age of 60 on February 6th, 2022, she had no cash or property to leave behind. Her total inheritance was a room that is part of a three marla (817 square feet) house in which her husband's elder brother also lives with his family of six people.
Her husband had died 15 years ago. After that, she not only ran her household by working as a farm labourer but also managed to marry off three of her four daughters. Her fourth daughter is still unmarried and is under the care of her uncle.
A close relative of Razia Bibi says she had worked in other people's fields for many years. In the last few years of her life, when her health was not good enough to do hard physical labour, she started cleaning houses. Before her death, she was earning 9,000 rupees a month by working as a cleaning woman in a private school and a house.
The wretched of the earth
A survey conducted under Benazir Income Support Program in 2010-11 about poverty in Punjab shows that poverty rate in Rawalpindi division (which includes Rawalpindi, Jhelum, Chakwal and Attock districts) is less than that in the rest of the province. The reason cited for this in the survey is that people there have ample opportunities to get government employment in the nearby federal capital, Islamabad. A large number of local people are recruited by the army as well. In comparison, districts in southern Punjab have the highest poverty rate in the entire province because very few public and private sector jobs are available there.
In other words, poverty is closely linked to the nature of a region's economy. Hence, the number of people living in poverty is higher in areas where economic opportunities are limited to agriculture alone.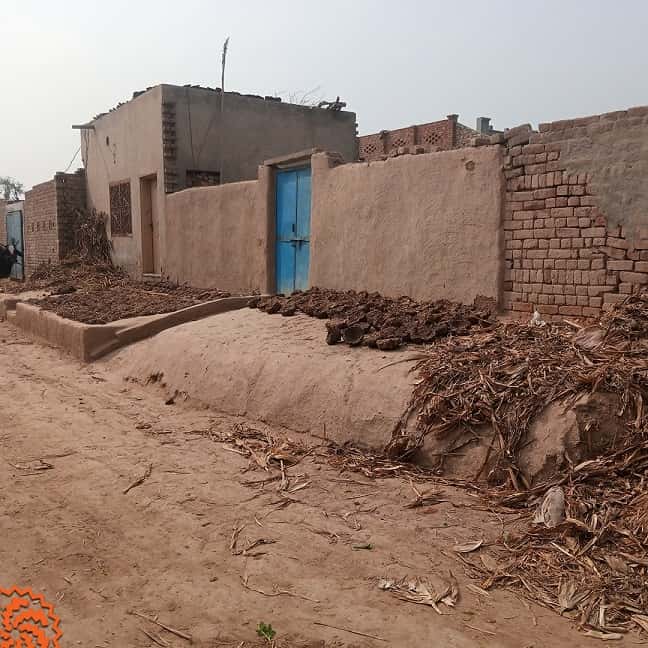 Razia Bibi's house
Dr. Azra Talat Saeed, head of Roots for Equity, a non-governmental organisation working for economic equality in the agricultural sector, says that one of the main reasons for a high poverty rate in agricultural areas is that labourers working in the fields receive very low wages and their working conditions are very poor. This sector provides the highest number of jobs in the country but the people employed in it are still "working as informal or bonded labourers," she says. "Neither do the employers provide facilities like healthcare and children's education to them nor the laws concerning minimum wage and paid leaves are applicable to them," she adds.
According to the Federal Bureau of Statistics, 8.5 million women work as informal or bonded labourers across Pakistan. Its statistics also show that about eight out of ten women working in rural areas neither have a job contract nor an appointment letter.
Another major cause of poverty among agricultural labourers is that most of them do not own any agricultural land. A former official of the Federal Bureau of Statistics (who now works at the State Bank of Pakistan) has underscored the link between land ownership and poverty in his research paper. All those families living in rural areas that own more than 2.5 acres of land live above the poverty line, he says. On the other hand, he says, 47 per cent of the families who own no land live below the poverty line while 32 per cent of the families who own less than 2.5 acres of land are also poverty stricken.
Also read this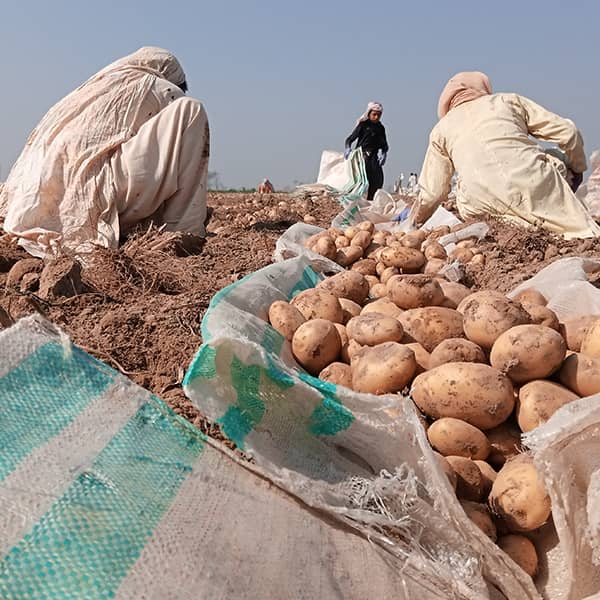 Yielding misery: Unequal wages hurt female farm workers in Punjab
Saeed adds to this by saying that rural households headed by women are even more likely to be landless and poor. Although no statistics are available in this regard, she explains that "women in agrarian economy do not possess any agency over land and other economic resources."
A report released by the United Nations in 2018 on the living conditions of women in rural Pakistan has also shed light on this issue. About 53 per cent of divorced women living in rural areas work as labourers while 45 per cent of widows also work as labourers, it said. In contrast, only 35 per cent of married rural women do some kind of paid work.
In other words, those rural women whose husbands are either dead or have left them possess no financial resources to sustain themselves so they have no choice but to work to survive. This is the reason why, according to the United Nations report, 100,000 divorced women are working as farm labourers while widows like Riaz Bibi and Razia Bibi make up five per cent (or more than 400,000) of the agricultural workforce.