Dr Noor ul Haq wears a suit, complete with a waistcoat and a tie, and sports a well-combed beard that, inadvertently, diverts attention to his shaved moustache. He speaks softly – sometimes even evasively. "If a government has started a welfare project, we must support it wholeheartedly," he says succinctly when asked about the financial viability of Sehat Sahulat Program.
As the regional chief of the State Life Insurance Corporation (SLIC) that finances the program, he seems to have a lot of important information but looks adamant to keep it secret. So, he takes breaks while responding to queries by a journalist to check a patient and prescribe her some medicine. "We, as a nation, have a habit of seeing the glass half empty," he then says with a smirk. "We need to be happy and hopeful".
Managements at two of Punjab's known private hospitals -- Lahore's Ghurki Trust Teaching Hospital and Multan's Mukhtar A. Sheikh Hospital – do not share his optimism. They believe that Sehat Sahulat Program's financial model is impractical and, therefore, have opted out of it.
Their officials complain that they were not consulted before deciding the prices of treatments being offered under the program. These prices, according to a medical specialist at Ghurki Trust Teaching Hospital, were initially meant to be applied at public sector hospitals but when those hospitals failed to cater to all the intended beneficiaries of the program, private sector hospitals were asked to treat them on the same prices. This, he says, was done without taking into consideration the higher and costlier quality of facilities at private hospitals and the money required for their maintenance.
Consequently, he says, Ghurki Trust Teaching Hospital started facing losses as soon as it joined the program. To change this for the better, "we tried to renegotiate with SLIC but it paid no heed to our complaints".
Haq refutes these contentions flatly and argues that most hospitals associated with the program are satisfied with the prices it offers. This satisfaction, according to him, is proven by the fact that 776 hospitals have already joined it and another 500 have applied to do the same. "If they are not happy, why are they applying to become a part of it in such high numbers?"
Running on empty
Sehat Sahulat Program was initiated in 2015 by the provincial government of Pakistan Tehreek-e-Insaf (PTI) in Khyber Pakhtunkhwa. Its initial objective was to provide medical treatment to those families which could not afford to pay for their checkups and hospitalization. At that stage, it was being funded by the government directly.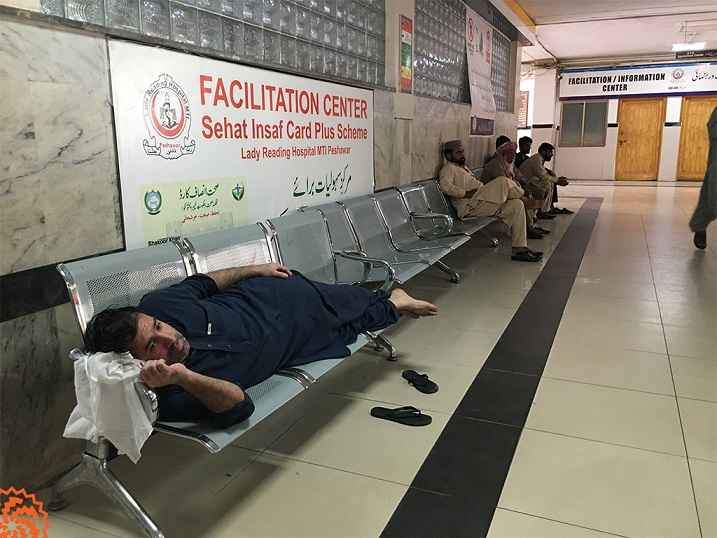 Later, its scope was expanded to all the population of Khyber Pakhtunkhwa and SLIC was given a contract to finance it. After PTI won the 2018 general elections, it increased the remit of the program further and initiated it in two divisions of Punjab – Dera Ghazi Khan and Sahiwal. Subsequently, in 2021, it was extended to the whole of this province as well.
Under Sehat Sahuat Program's financial model, the government makes a yearly payment – called a premium – to SLIC to cover the medical expenses of each family registered with the National Database and Registration Authority (NADRA) in Punjab and Khyber Pakhtunkhwa. On the flip side, after a hospital associated with the program has treated a patient, it sends an invoice – or a claim – to SLIC in accordance with a pre-decided price list. SLIC then scrutinizes the claims and makes the payment to the hospital.
The sustainability of this financial model, essentially, depends on the relationship between premiums and claims. As long as the former are higher than the latter, this model will continue to function smoothly. On the contrary, it will be jeopardized if and when claims start outpacing premiums.
Ammar Habib Khan, an Islamabad-based risk analyst, believes the difference between premium being paid by the government to SLIC and the money being received by hospitals in claims is too thin to sustain the program in the long run. He has reviewed financial models of major private health insurance providers in Pakistan recently and says that "claim-premium ratio in the country's healthcare sector is around 90 percent". Simply put, insurance companies are paying 90 rupees to hospitals and medical practitioners out of every 100 rupees they receive as premium. They, resultantly, are left with only 10 rupees to meet all their administrative and operational costs, he says.
Deutsche Gesellschaft für Internationale Zusammenarbeit (GIZ), a German development agency, reached a similar conclusion after it studied Sehat Sahulat Program claims made between December 2015 and October 2018. In its report released in April 2019, it revealed that SLIC was not breaking even because annual claims per family were as high as 1,234 rupees in 2016 but annual premium per family at that time stood at 1,092 rupees.
This meant that SLIC was incurring a loss of 142 rupees for each of the 3.2 million families covered by Sehat Sahulat Program in that year. In total, this loss amounted to a massive 454.4 million rupees.
GIZ also examined the impact of various other factors – such as inflation and increase in the number of beneficiaries – on the program's cost and reached an inevitable conclusion: premium for each family will have to go up by 92 per cent if the total number of beneficiaries surges to 7.2 million families. Any further increase in the number of beneficiaries will require an additional increase in premium, it stated.
Its study similarly pointed out that the rising cost of medicine and other healthcare products and services will also warrant big increases in premium. Otherwise, it warned, the insurance company will find it impossible to finance the program. Since an analysis carried out by a news platform shows that the prices of 120 essential medicines went up by a staggering 67 per cent between 2018 and 2021, a corresponding hike in Sehat Sahulat Program premium is the only way to keep it afloat.
Haq claims the government has already done that. He says there have been several increases in premium over the last few years – initially to 1,450 rupees per family, then to 2,000 rupees in 2019 and finally to 4,350 rupees in 2021. He, though, offers no evidence to prove that these changes have actually taken place.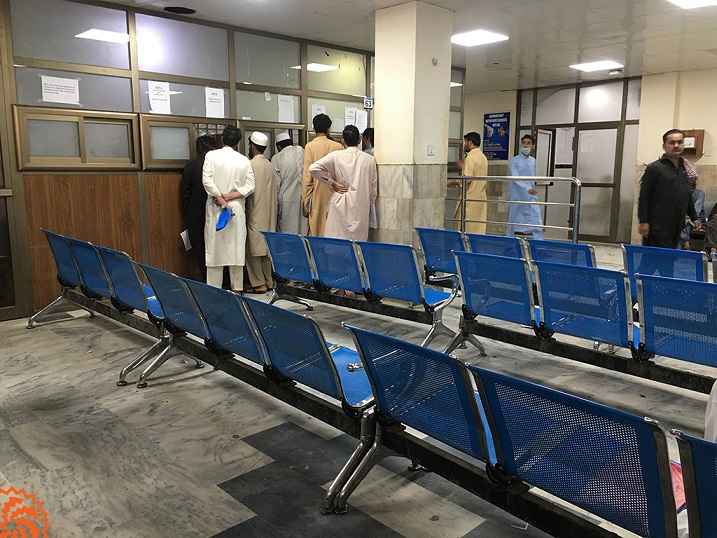 Even if they have, experts point out that they cannot happen incessantly without bringing the national exchequer under serious financial pressure. Khan, therefore, says "the math behind this program is worrying" and blames SLIC's inexperience in handling health insurance for this state of affairs.
Muhammad Ashar, too, points to the lack of preparation for the program – although he pins the blame for it on something else. An actuary by training and a project lead at SLIC by designation, he said at a webinar organized by the International Labour Organization in April 2019 that no data on health insurance was available in 2015 when Sehat Sahulat Program was launched. "Nor was there any study on the incidence of diseases and the cost of services to handle that," he said.
Haq disagrees with these assertions. He says SLIC is not just the biggest player in Pakistan's insurance market but it has also been doing pilot projects on health insurance since 2012. More importantly, he contends, it has won the right to finance Sehat Sahulat Program through a competitive bidding process in which other insurance companies had also participated. This, he seems to suggest, means that the government has given SLIC the task to run the program after having examined its ability to do so.
Private benefit, public loss
Between January and April this year, 419,155 patients have received medical treatment under Sehat Sahulat Program. Out of these, 71 per cent went to private hospitals which, consequently, received more than 6 billion rupees in claims from SLIC. In comparison, the money that went to public sector hospitals under the program in the same period of time stood at 2.3 billion rupees. SLIC similarly paid 88 per cent of all claims to private hospitals between December 2015 and October 2018. These numbers clearly point out that the financial benefits accruing to private hospitals under Sehat Sahulat Program are disproportionately high. For Haq, though, this is a clear indication of the program's success. "It has ensured that the poor can now go to big private hospitals -- something they could not even think of in the past," he says.
But he also insists that it is too early to assume that private hospitals are profiting more under the program than the public sector ones.
Also Read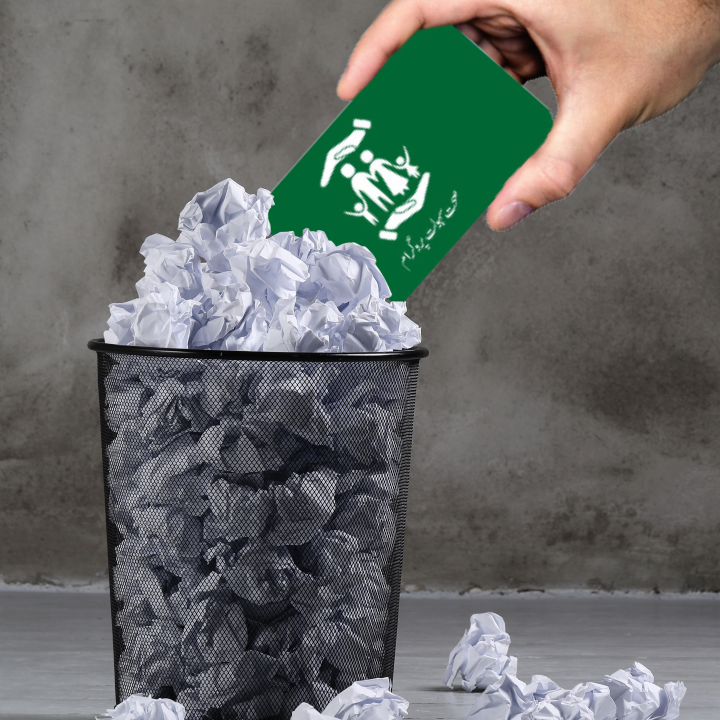 Free healthcare: Does the official plan work?
Many medical practitioners, on the other hand, believe that this trend has become almost irreversible – thanks to the financial model being followed. "Patients prefer to go to private hospitals for consulting medical specialists and to get surgeries because they can pay for these through Sehat Sahulat Program," says Dr Atif Majeed Chaudhary, patron-in-chief of Young Doctors Association, a private organization representing doctors working in public sector hospitals. "But they have to rely on free government hospitals for postoperative and recuperative treatments because these are not covered under the program," he says.
This, according to him, "means that private hospitals get all the money but the government ones get all the burden of taking care of patients who cannot pay even a penny". This spells disaster for public sector healthcare system, he says.
To save this system, he suggests, the government should invested the money allocated for Sehat Sahualt Program in improving and expanding its own medical facilities. "With billions of rupees being spent on this program, we could have built as big a healthcare institution in every district of Punjab as Lahore's Mayo Hospital."