Esther lived a decent life when she was unmarried. Her father, Nazir Emmanuel, cultivated a three-acre piece of land for living though he was more a religious person than a successful farmer. He would not skip a Sunday mass for anything, she says.
It was also through the church that Emmanuel received a marriage proposal for Esther. In 2000, he married her off to Sajid, an electronics repairman living and working in Rawalpindi. Her father gave her a bed, a sofa set, a table, some crockery and a sewing machine as dowry and told her: "We have discharged our responsibilities and now your husband is supposes to take care of you".
Sajid did just that – until Emmanuel died in 2010.
Following his death, Sajid would often encourage Esther to seek her share in his property but she was always repulsed by the idea. She thought it manifested greed and, therefore, was a sinful act. "I did not want to be deemed guilty in the hereafter for some material gains in this world," she remembers telling her husband.
Esther's three brothers, meanwhile, sold the property they had inherited from their father and moved to Rawalpindi – to a bigger, better house. This made Sajid consult a lawyer who told him that law did give Esther the right to inherit a portion of Emmanuel's inheritance.
He egged her on to talk to her brothers about her share. When she did, they were outraged. Accusing her of lacking faith, they castigated her for having a "heart filled with greed".
Reinforced by decades of being told that a married woman loses her claim over anything owned by her parents, their chiding made Esther give up her claim. She was also worried that her demand could strain her relations with her brothers permanently – something she did not want to be blamed for.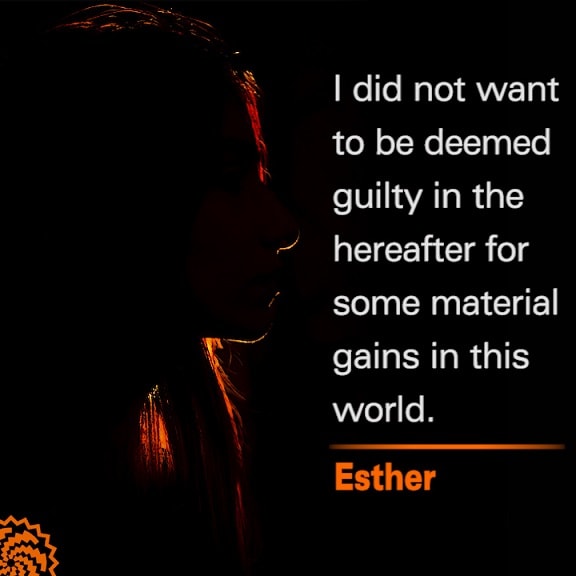 But then her life took an unpredictable turn in 2015. Sajid died of a sudden heart attack, leaving behind nothing for her to raise their two children.
Living in a small rented house near Shahpur, a working class locality on Rawalpindi's Adyala Road, Esther struggles to even pay the monthly rent for her house. She sews clothes to make ends meet. Her son, Nathan, is jobless. He possesses a diploma in computer sciences and worked as a salesman for a pharmaceutical company before losing his job due the coronavirus pandemic last year. Her daughter, Kiran, stays at home, having dropped out of school after grade five.
Forced by her precarious financial situation, she finally filed a law suit at a civil court in Rawalpindi under the Christian Succession Act of 1925 to get her share from her father's property. A decision has been pending in her case for several years now.
Her lawyer, Naeem Ranjha, says her case has been made complicated by Christian clergy's opposition to her claim. "The other side is relying heavily on biblical references and testimonies from priests," he says.
Not a woman's world
Habib Ullah Amir, editor in chief of a journal, Judicial Law, writes: "Many instances of disinheritance go unnoticed by the legal system as a large number of women do not bring their cases before the courts due to fear of being deprived of the support of their ancestral family for the rest of their lives, especially during hard times."
The data supports his views. A survey conducted by the Punjab Bureau of Statistics in 2017-18 shows that only 8.8 percent women living in the province -- and aged between 15 and 64 -- have received a share from their deceased fathers' assets. The proportion of women having received a share from their deceased husbands' property is slightly higher -- 21.1 percent.
For women belonging to religious minorities, such numbers ae even worse.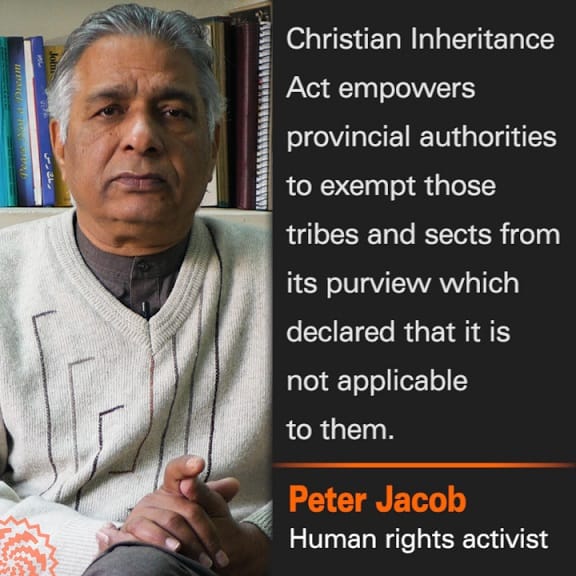 Many Christian human rights activists contend that awareness is a major problem why Pakistani women in general – and those belonging to religious minorities in particular -- do not get their right to inheritance. Naeem Shakir, a Lahore High Court lawyer who died in 2017, once told a foreign magazine that Christian women are "not aware of their rights" under the Christian Succession Act of 1925 so "they don't get their due share" in the properties left behind by their fathers and husbands.
Jacob, a Lahore-based human rights activist and founder of the Centre for Social Justice, a think-tank focusing on the right of religious minorities, mentions a landmark 1992 Supreme Court judgment in this regard. It plugged a major lacuna in the act which empowered provincial authorities to exempt those tribes and sects from its purview which declared that it was not applicable to them. This exemption, he argues, made the act subservient to the choices of community's leaders who are always men.
Written by the then Chief Justice of Pakistan, Muhammad Afzal Zullah, the judgment interpreted the word "equality" as used in Section 25 of the Christian Succession Act and ruled that allowing customary law of a sect or a community to decide the matters of inheritance violated the principle of equality before law. Yet, as Jacob points out, Justice Zullah's verdict is almost always disregarded by Pakistani courts while hearing Christian inheritance cases.
Kashif Alexander, a Lahore High Court lawyer who has represented Christian clergy in many law suits and who heads an association of Christian lawyers, however, argues that a law that contradicts a community's religious beliefs is discriminatory towards that community – and, therefore, does not have a locus standi. "You cannot make a law contradictory to a community's religion and then expect it to not resist it," he says.
Not so surprisingly, these conflicting opinions trickle down to judicial proceedings in every case involving a religious question. This confusion, Esther's lawyer believes, is a major reasons why there has been no decision in her case so far. He also says that judges – who are almost always Muslim -- have little understanding of the complexities of Christian faith and denominational differences within it. "They become even more confused when clergy opposes a certain legal position and, consequently, often fail to decide the case quickly," he says.
Conversion as the only option
In the absence of legal remedies, Christian women seeking inheritance often make a difficult choice: They get a certificate that they have converted to Islam. This allows them to claim their legal rights under Muslim laws.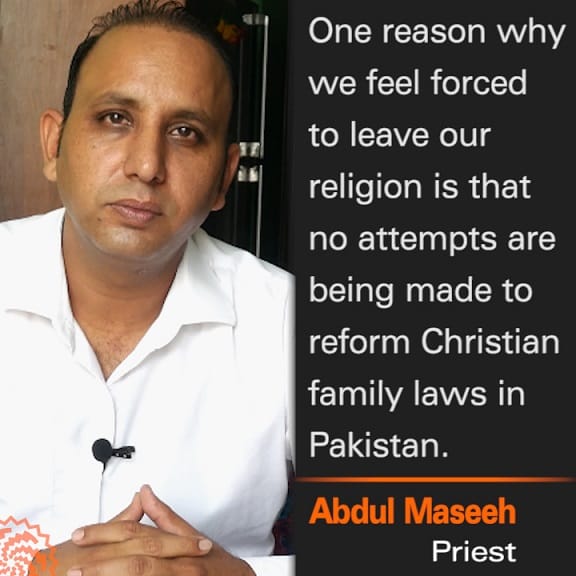 A woman residing near Ichhra neighborhood in Lahore has done the same. Without wanting to be identified by her name, she says her husband was a drug addict who would beat her to get money from her for buying drugs. So, she eloped with another Christian man in 2015. The two then contracted a Muslim marriage. In 2018, she filed an inheritance law suit under the Muslim law in order to get a share from a 12-marla house that her deceased father had left behind.
Abdul Maseeh, a priest in Shanti Nagar, a Christian village in Khanewal district, laments the fact Christian women like her have to convert to Islam in order to secure their legal rights. The reason why they feel forced to leave their religion, according to him, is that no attempts are being made to reform Christian family laws in Pakistan.
That may not be entirely true. Many activists have made serious attempts to reform these laws. Shakir was a frontrunner in this regard. In 2005, he initiated a consultative process with the aim to amend the Christian Succession Act in such a way that it could ensure women's right to inheritance. "This consultation, in particular, is focusing on the share Christian women get when it comes to inheritance, as women are generally denied their right by male members of their family," he said in an interview.
Also Read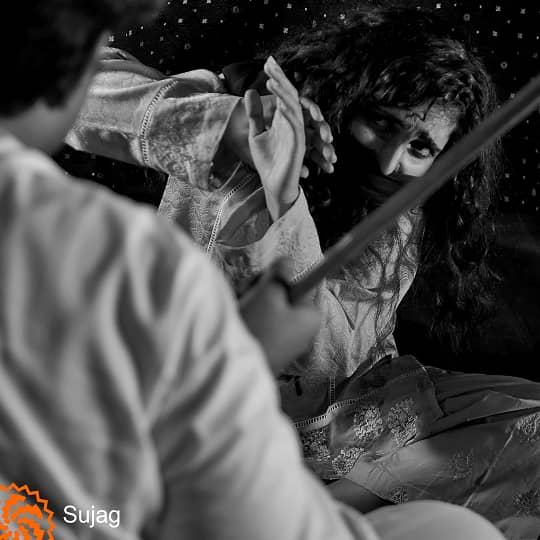 The cross on their little shoulders: Kidnapping and forced marriages of Christian girls in Pakistan
The process, however, could not achieve its objective because of the opposition from conservative religious circles.
The government, on the contrary, is certainly trying to steer clear of any controversy that could arise from efforts to reform family laws governing religious minorities. For instance, it is shying away from passing a news Christian marriage and divorce act even though the draft of this law was finalized about two years ago. Similarly, it took 22 years to replace a single word – federal – with another single world – provincial – in a law that protects communal properties owned by religious minorities.
Kashif, therefore, is not willing to trust the government representatives when it comes to changing the Christian Succession Act. "How do you expect such incompetent people to work on legal reforms when they neither have the expertise nor do they enjoy the community's support?"
This report was first published by Lok Sujag on 13th July 2021, on its old website.