From the Chaman region comes a moving tale of a 12-year-old child, Asfand*, shedding light on a poignant reality. Going to school has hardly ever crossed his mind, for his primary focus is the pressing need to ensure his family has shelter, food, and water. These are his top priorities in his current circumstances, shaped significantly by a financial crisis gripping him and his family. The kid is compelled to engage in illicit work to help support his family and try to lessen the difficulties brought on by economic difficulty.
But the path he has taken comes at a price.
"It is not easy," Asfand* says. "Whenever we attempt to cross the border, they beat us up, sometimes with their sticks. It is so bad it makes me cry."
As time has passed, he has become desensitised to this suffering and sees it as a regular part of daily life.
Chaman border has a long history of being involved in smuggling activities. Due to its proximity to neighbouring nations, particularly Afghanistan, the area has become a hub for illegal trade and the trafficking of goods. The growth of smuggling channels has been aided throughout time by the porous nature of the border and the lack of strict security measures. Many people have been drawn to using smuggling as a means of survival because of the difficult economic conditions that are common in the region and the scarcity of options for legal work.
Local journalist Pakhton Yar expresses deep concerns about his community's lack of freedom of speech and expression. He also points out the restrictions on journalism, mainly when documenting and reporting massive smuggling activities involving mafia and government officials.
"True journalistic practices and the ability for media outlets to function without restrictions are absent in our region, making journalism only a conceptual term."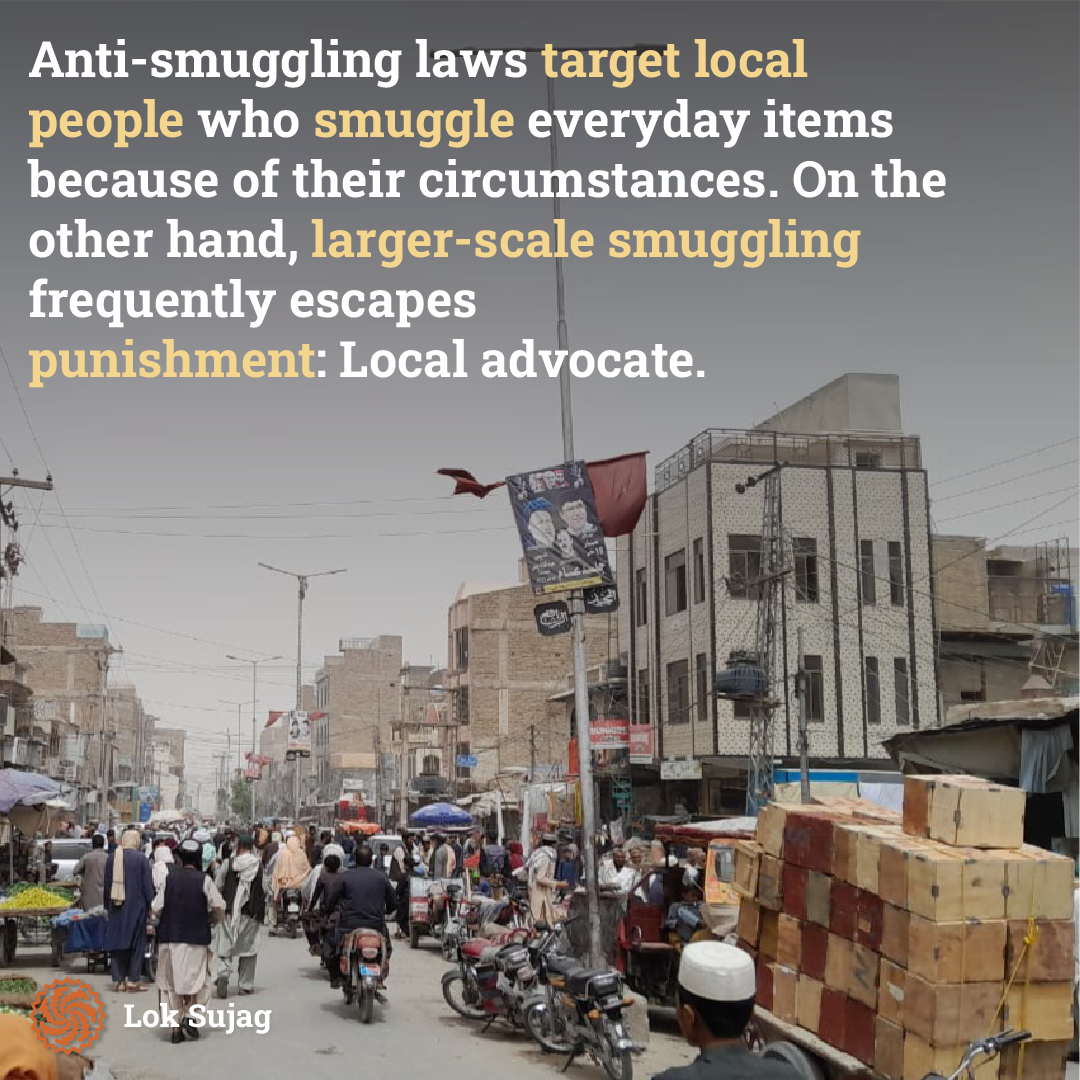 Pakhton Yar says that while there is a strong desire to report on these urgent issues because of their importance, the pervasive risks involved in doing so frequently force people to decide to give up on these efforts because of the constant threats to their safety.
Najbudin Achakzai, an activist and local journalist, says that the people of Chaman had a natural propensity for trade and that if there were enough opportunities, the prevalent crimes in the region would not occur to the extent they do presently.
He adds, "There are few work opportunities, and the area lacks peace, quality healthcare, decent education, and other infrastructure." Achakzai proposes that the "government could lower crime rates by addressing these core problems. The people of Chaman presently face several difficulties that force them to turn to smuggling to survive on low sums between 300 and 400 rupees."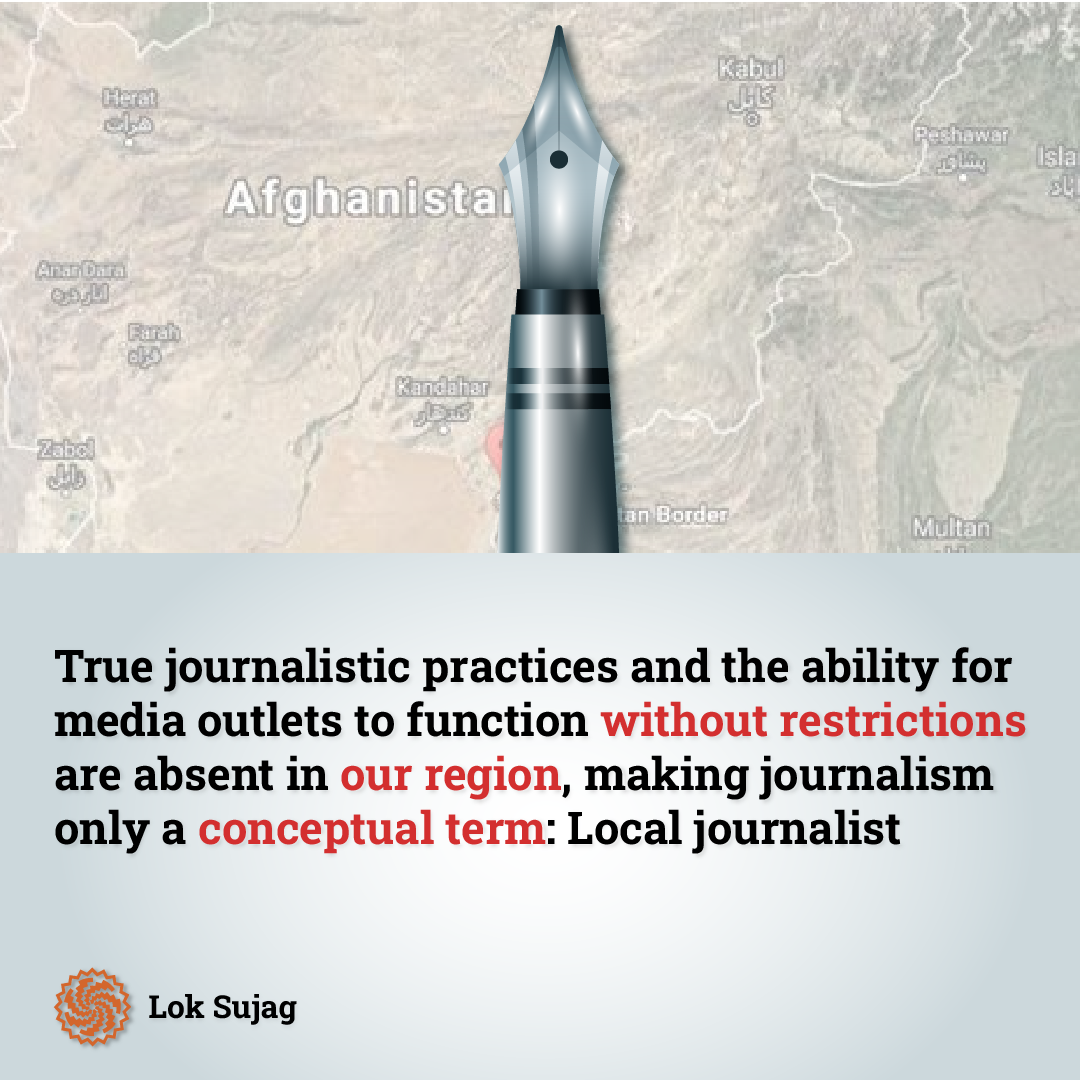 A middle-aged woman from Chaman who asks to be identified as Gul Bibi says that she "should ideally be resting and enjoying the peaceful time left in my life. Instead, I work hard every day while dealing with dangerous circumstances. I deeply dislike being born in a place with little prospect for a better future, and the battle lasts to the end."
She says that she has to engage in this illegal occupation because her son lacks opportunities for decent employment and financial stability. She says that the severe economic challenges her family is experiencing are what drive her to participate in such activities. She often feels hopeless and depressed, especially considering her age.
She says that her earnings from smuggling everyday items only amount to 200 to 300 rupees daily, a pitiful sum she accepts to feed her family. Additionally, the authorities frequently demand payment or seize a percentage of the contraband.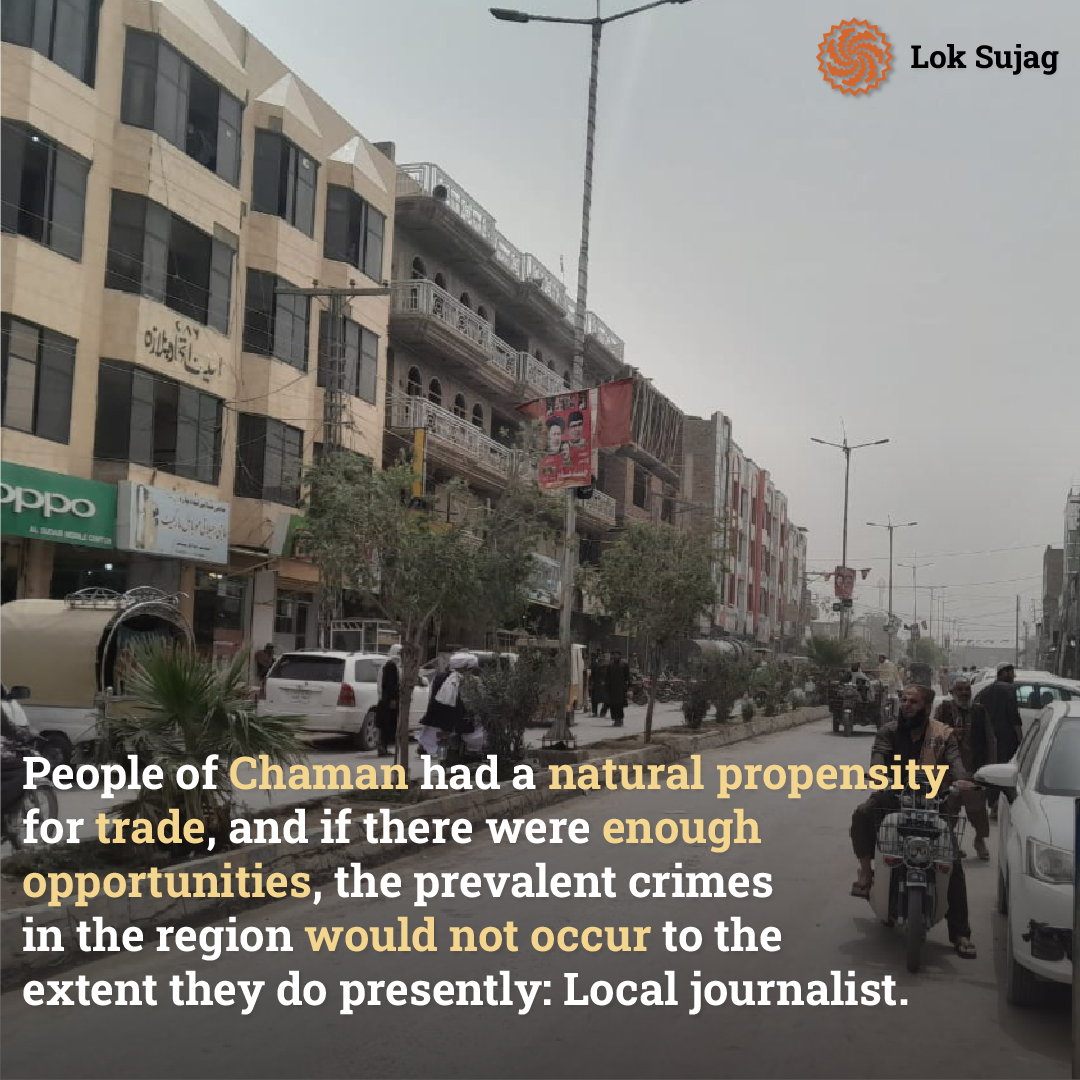 A smuggler states that depending on the item involved, different amounts of contraband are confiscated or required by authorities, with certain items requiring higher demand than others. Due to variations in quantity and object, the forces don't always demand a fixed proportion.
Former prime minister Shehbaz Sharif put stricter restrictions in response to the smuggling of flour, wheat, sugar, and fertilizer – all of which the Federal Board of Revenue (FBR) had deemed essential. To help stop illegal trade, the prime minister instructed the state-run space agency to provide real-time satellite photography of the country's borders and movement information.
The FBR emphasises in official handouts that according to customs laws, smuggling those necessities is punishable by a fine equivalent to the total value of the products and up to two years in jail. Numerous districts have already seen the seizure of hundreds of trucks carrying bags of flour and wheat.
According to Pashtun Yar, the few journalists in Chaman either support the authorities or refrain from reporting on the situation on the ground out of concern for adverse effects.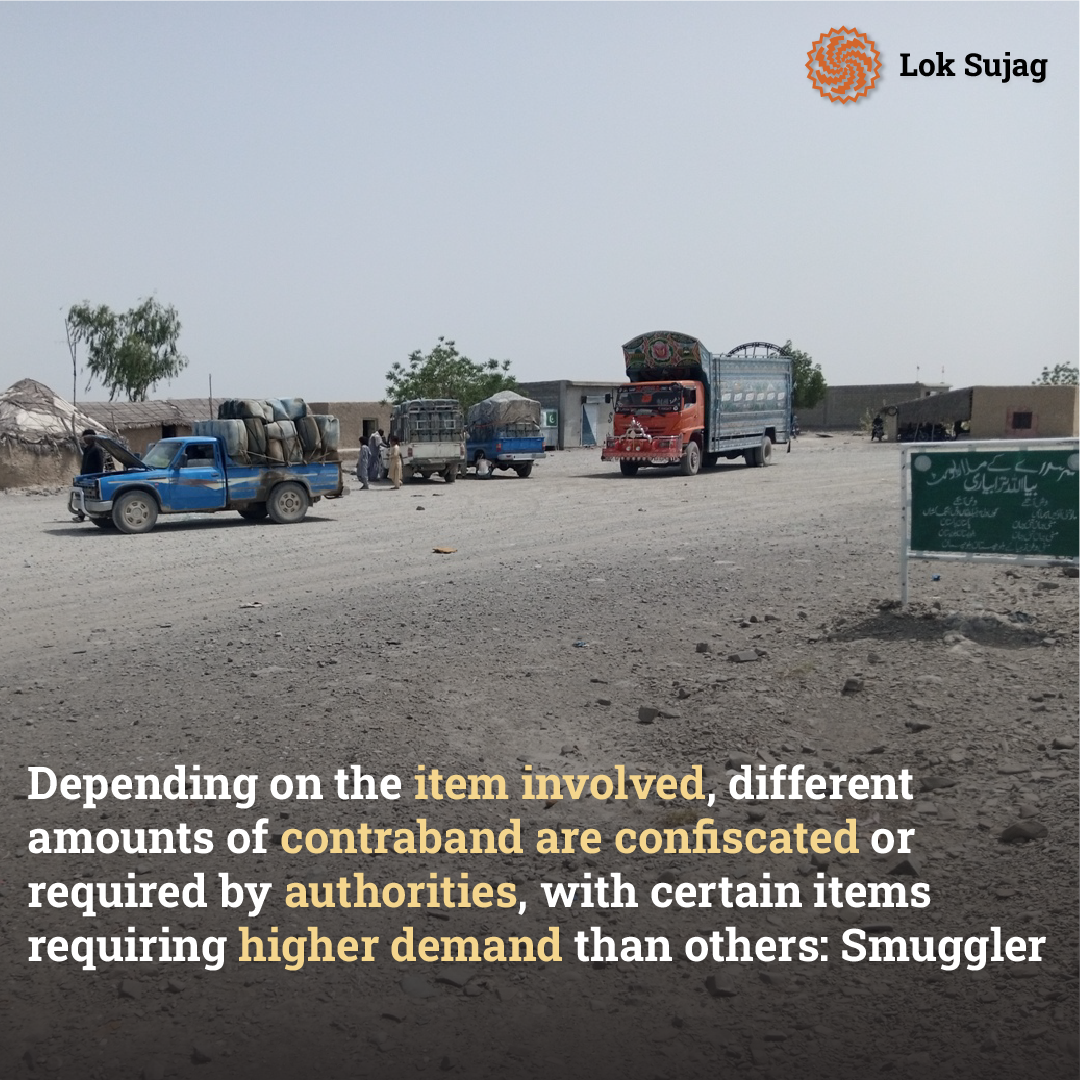 "As journalists, we must report these issues according to journalistic ethics, which requires us to speak with all authorities and seek information." He also says that the government needs to provide independent journalists with security so they may report such crimes.
According to a source from customs law, there has been a noticeable improvement since the former prime minister's remarks.
Smuggling is defined under Section 2(S), which deals with the illicit transit of particular forbidden products. These restricted items, sometimes referred to as "notify items," include a variety of goods, including cell phones, cash, electronics, cigarettes, etc. Essential commodities such as sugar, wheat, and urea also fall under this category.
The customs agency works closely with other law enforcement agencies, notably the FC (Frontier Corps) and the Chaman Scout unit, which runs different wings, to combat smuggling efficiently. This seamless coordination guarantees assistance and resources for operations and recovery activities when necessary, such as by sending response troops.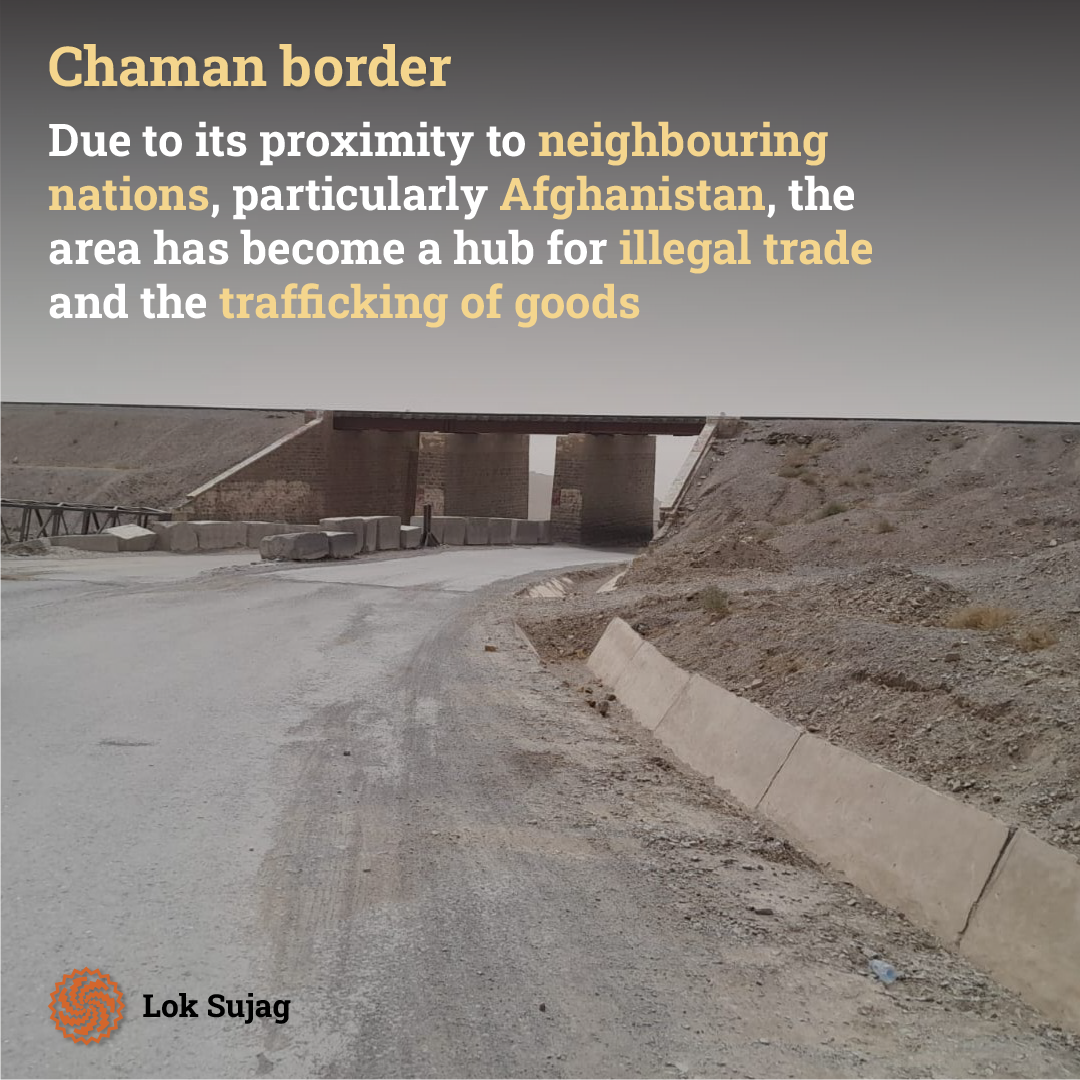 The customs department collaborates closely with local officials, such as the deputy commissioner and assistant commissioner. Continuous communication with these authorities guarantees a thorough strategy for combating smuggling and upholding law and order.
All goods passing across the Afghan border are subject to taxes, and trade is strictly monitored. The customs authority has a commendable track record of effectively stopping smuggling attempts, even when illegal objects were hidden inside car cavities. In addition, many instances involving the smuggling of necessities have been addressed, most of which were sugar.
Customs duties are generally concentrated at particular trade stations where specific commodities are examined and regulated, such as Chaman, Ghulam Kham, and Turkham stations. Beyond these stations, the FC and Army take charge of border security.
Pashtun Yar asserts that there may be opportunities for smuggling beyond these stations, but the Federal Board of Revenue (FBR) aims to make substantial advancements through the Integrated Transit Trade Management System (ITTMS) initiative.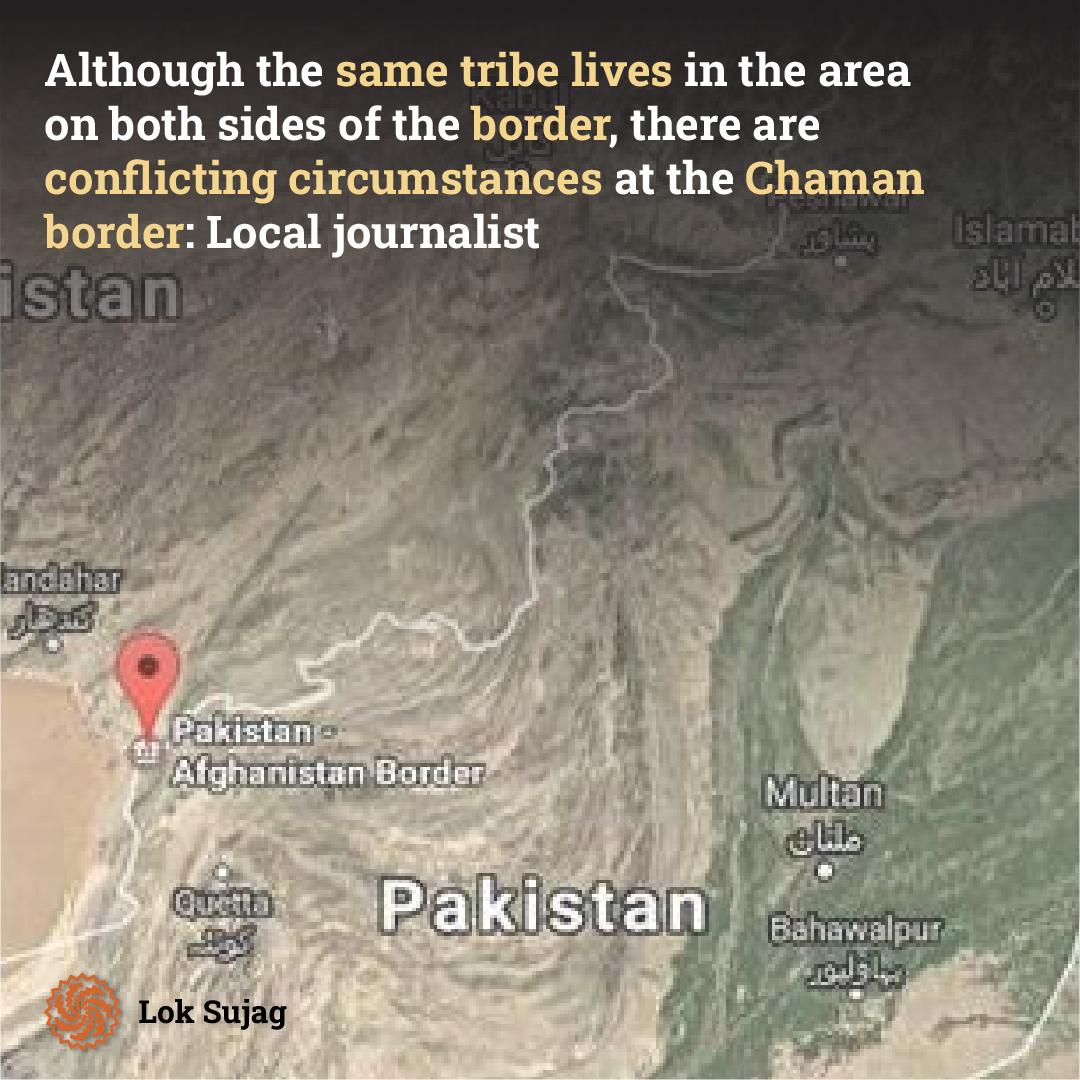 The project is currently 80 per cent finished and expected to completely transform the Chaman trade. The project is nearing completion, and the infrastructure is already in place. The ITTMS will be one of the significant achievements for the FBR.
On the other hand, Sami Ullah Achakzai, an Advocate, claims that establishing customs rules and their stringent enforcement are responsible for the problems regarding smuggling. "It is essential to adopt changes and adjustments to the judicial and legal system regarding smuggling to handle this issue. No legislative changes, strategies, or plans will be successful, and concrete results will only be possible once the authorities accept their roles in reducing smuggling." He points out that it is well-known that mafias have a free license to participate in nighttime smuggling. Most cases involve smuggling necessary products, and people with little power are frequently affected.
Also Read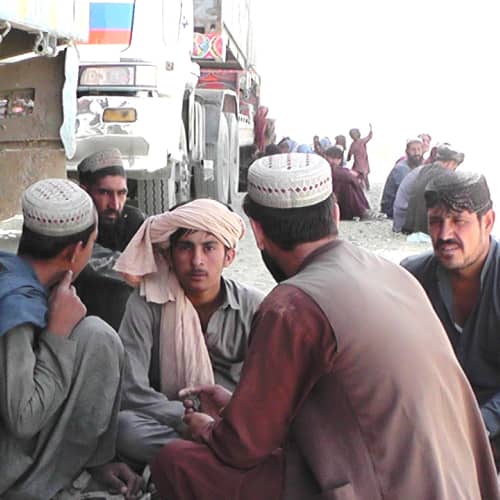 Chaman border closure: hundreds of Afghans and goods worth multi-million rupees stranded on both sides
He further stresses the necessity for a non-discriminatory approach to smuggling and says that although laws are in place, they shouldn't be administered with bias. These laws target local people who smuggle everyday items because of extreme circumstances. On the other hand, larger-scale smuggling frequently escapes punishment. He also emphasises the need for significant reforms and the importance of holding those authorities accountable who take part in these illegal acts.
Achakzai highlights the strategic and historical importance of the Chaman border, underlining how it contributes to the region's economic prosperity and job prospects for the local population. The world is a global village where nations support free trade, deregulation, collaboration, and trade facilitation. However, although the same tribe lives in the area on both sides of the border, there is still conflicting circumstance at the Chaman border, which he attributes to corrupt authorities and calls for legal reforms and the establishment of possibilities to improve the situation.